In recent weeks, many people within Canada have been investigated, suspended and/or fired by their employer for expressing pro-Palestine views on social media and elsewhere. The Maple intends to document and share as many examples of such cases — where the person was disciplined for posts or comments made on or after October 7 — as possible.
To start, I've compiled particularly well known incidents that have already been made public. Based on preliminary tips we've received from human rights organizations and lawyers, we know the cases below are just a fraction of the overall incidents. For example, here's how an open letter from legal organizations described the state of retaliation in that industry: "Lawyers are openly advocating on social media to blacklist law students and lawyers who have voiced support for Palestine; Lawyers are contacting the employers of lawyers and encouraging they be fired for their pro-Palestinian advocacy. Law firms (many of which issued unprecedented, political statements in support of Israel) are rescinding interview offers to students who sign open letters condemning Israel. Law schools are threatening those students with expulsion."
However, non-public examples will take time and resources to research and share, so I've chosen to put this out for now while The Maple team continues our work to create a more comprehensive resource.
The incidents below are listed in alphabetical order, and each one contains the name of the person, their position, their employer, the status of the action against them and what happened. Confirmed incidents where the targeted people have remained anonymous are listed at the end.
Since originally publishing this article, a new group called the Palestine Legal Referral Services has started, which is a partnership between some members of the Canadian Association of Labour Lawyers, as well as Labour 4 Palestine and the Legal Centre for Palestine. The group's website states that it "connects individuals facing repercussions at the workplace for expressing views in support of Palestine and Palestinians with experienced legal counsel."
If you know of any more incidents, and/or have been personally investigated, suspended, or fired by your employer due to expressing pro-Palestine views since October 7, please get in touch with us at opinion@readthemaple.com
This list will be updated going forward.
---
Zahraa Al-Akhrass
Position: Online video journalist
Employer: Global News
Status: Fired
On October 17, Global News fired Zahraa Al-Akhrass for unspecified pro-Palestine posts she made on social media.
Here are a couple of posts from Al-Akhrass published in the days prior to her being fired:
On October 29, Al-Akhrass posted about the incident on her Instagram page.
On November 1, she posted about it again, this time writing, "My termination of employment was with cause, meaning the company wasn't legally required to pay me any severance, however, I was offered an amount of money to stay quiet and not go public with my story. This is only to further silence me and I find myself forced to use say it in public in defense of some accusations being circulated to discredit me. This pattern of oppression of Palestinian voices must stop."
Al-Akhrass has since stated that she is filing a lawsuit against Global for firing her while she was on maternity leave.
---
Aarij Anwer
Position: Muslim chaplain
Employer: Western University
Status: Fired
On October 26, Western University announced that Sh. Aarij Anwer would be removed from his volunteer position where he counselled and supported Muslim students because of a comment he made online. The comment is below:
Anwer has since tweeted that he is "considering all legal options available."
---
Sabreina Dahab
Position: School board trustee
Employer: Hamilton-Wentworth District School Board
Status: Investigation
On November 14, Hamilton-Wentworth District School Board trustee Sabreina Dahab released a statement noting, "At the end of October, the Hamilton-Wentworth District School Board of Trustees launched an external investigation into my social media activity as it relates to my posts on Palestine, alleging that my advocacy is a breach of the Trustee Code of Conduct. I am concerned that this investigation is an attempt to silence me for my vocal condemnation of Israeli apartheid and reprimand me for my posts about protests that were calling for the end to the siege of Gaza."
The statement didn't specify the posts in question, but news reporting on the incident mentioned the following tweet from Dahab as an example:
Dahab's statement adds, "As this investigation is underway, I have been advised by my legal counsel to not make any further comments as it relates to the alleged breach of the code of conduct. I will provide updates at the appropriate time."
The school board has declined to comment on specifics of the investigation.
---
Javier Dávila
Position: Student equity adviser
Employer: Toronto District School Board
Status: Suspended
On November 13, Toronto District School Board (TDSB) student equity adviser Javier Dávila tweeted, "I was just suspended from my job at [TDSB] & put under investigation. This happened minutes after I called out [Centre For Israel and Jewish Affairs] for fabricating lies about students at [Marc Garneau Collegiate Institute] & for the TDSB not publicly standing up for its students who received threats. I refuse to be complicit."
Dávila sent several tweets earlier that day in support of students from the school that had walked out in protest demanding a ceasefire.
Here are a couple of them:
Dávila later noted on Twitter, "This is the 4th time I've been suspended by the TDSB for supporting Palestinian liberation. I've been investigated by their Human Rights Office, employee services, the Integrity Commissioner, the Ontario College of Teachers and Toronto Police and cleared each time. I won't stop!"
The TDSB has yet to comment on the suspension.
---
Mostafa Ezzo
Position: Pilot
Employer: Air Canada
Status: Fired
On October 10, Air Canada announced that pilot Mostafa Ezzo had been "taken out of service" the day before due to "unacceptable posts." In the days prior, four screenshots of posts by Ezzo were spread online by pro-Israel groups. Those screenshots have been included below.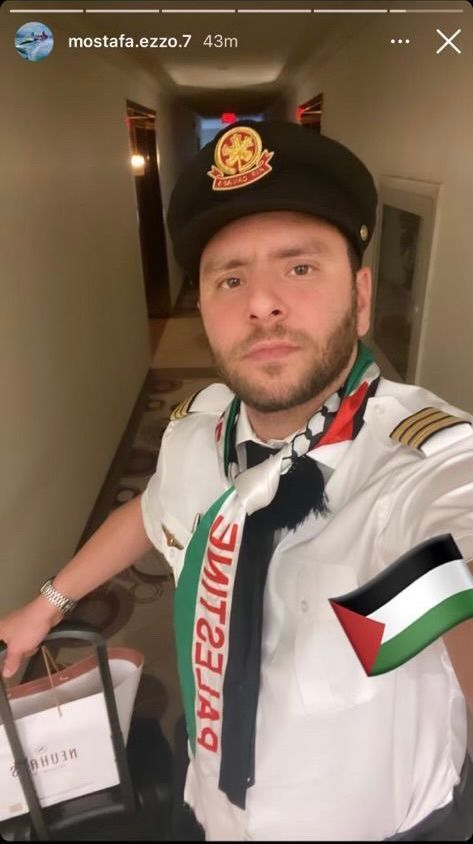 ---
Yipeng Ge
Position: Resident physician
Employer: University of Ottawa
Status: Suspended
In early November, Yipeng Ge was suspended from his position as resident physician at the University of Ottawa. The suspension came after a November 2 Substack post from a Zionist professor at the university accused Ge of antisemitism.
The accusations were based on social media shares from Ge of posts offering context behind the phrase, "From the river to the sea, Palestine will be free," as well as his own post with someone holding a sign with the slogan on it. Here's an example: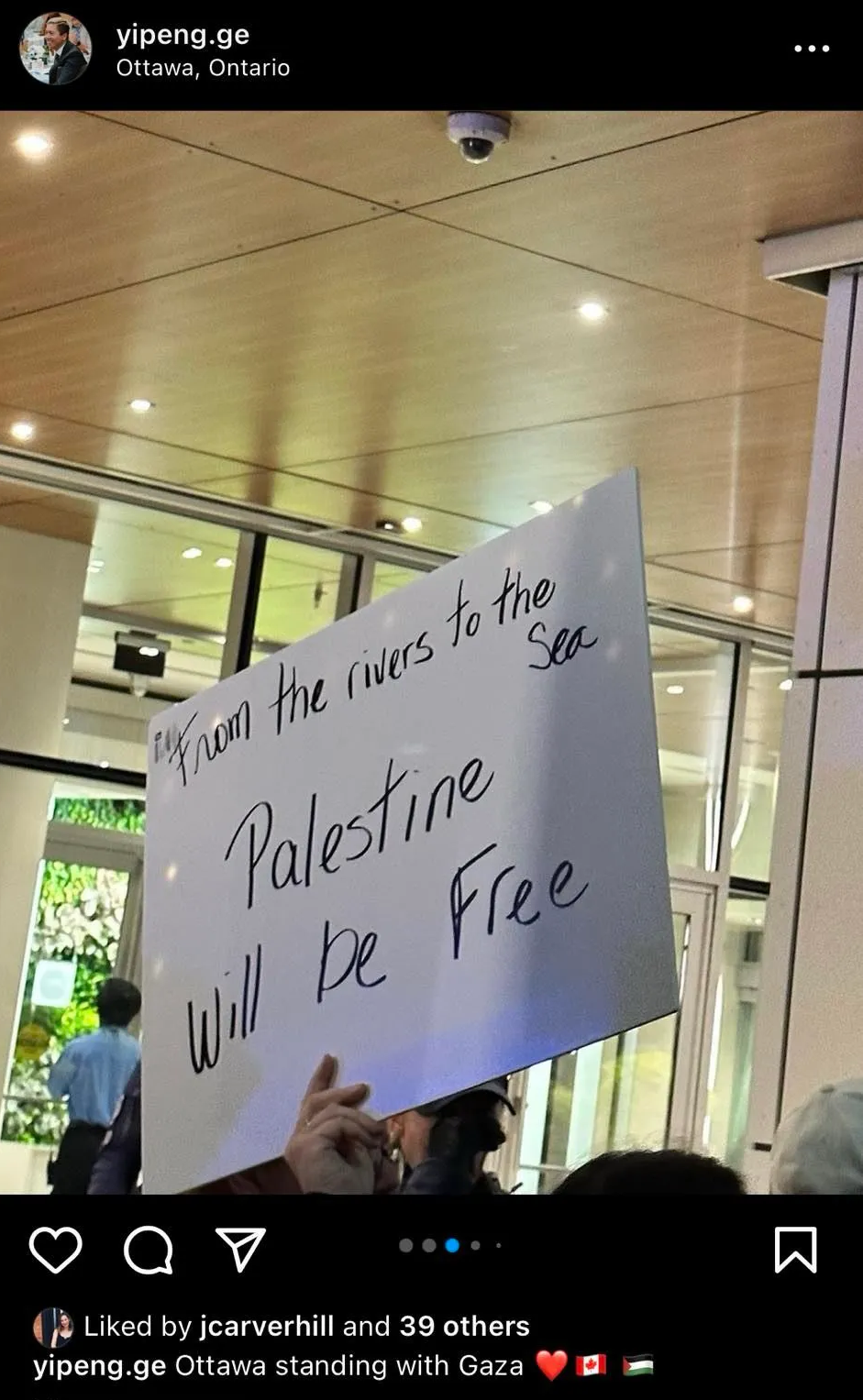 On November 18, a petition was started calling on the university to reinstate Ge and launch an investigation into the decision to suspend him in order "to prevent bullying and harassment by doctors, especially those in positions like faculty members, professors who are abusing their power."
As of November 21, the petition had more than 68,000 signatures.
---
Sarah Jama
Position: MPP
Party: Ontario NDP
Status: Removed from caucus and censured in the legislature
On October 23, the Ontario legislature voted to censure Sarah Jama, who was also kicked out of the Ontario NDP's caucus that day.
The controversy began on October 10 when Jama tweeted the following statement calling for a ceasefire:
The ONDP, which now supports a ceasefire, forced Jama to apologize the next day. Jama is now sitting as an independent MPP that isn't able to speak in the legislature. She has announced that she will challenge the censure, and also threatened to sue Ontario Premier Doug Ford for allegedly defamatory comments he made about her.
---
Yara Jamal
Position: Web writer and production assistant
Employer: CTV Atlantic
Status: Fired
On October 26, a CTV News spokesperson told the Toronto Sun: "While we don't comment on specific staffing matters we can confirm that Yara Jamal is no longer with CTV News." On October 22, Jamal had attended a pro-Palestine protest in downtown Halifax. She was interviewed by a journalist from the SaltWire Network, and is quoted as follows: "'Jews can continue to exist, the Zionist ideology cannot,' said Yara Jamal of Free Palestine Halifax which organized the march. Pressed for whether by 'Zionist ideology' she meant Israel, she said, 'The state, no, cannot exist.'" Several pro-Israel groups targeted Jamal after this.
In an October 26 Instagram post on the Free Palestine Halifax page, Jamal wrote, "Recently, a SaltWire journalist decided to take a quote out of context. I was asked if Jews can exist in a Free Palestine in which I had replied saying, 'Jews can exist, Zionist ideology cannot.' Elaborating on what I meant by Zionist ideology, I told the journalist I meant the state of Israel. Israel is labeled by many reputable human rights organizations as an apartheid state. When international and national world leaders call Palestinians 'animals' and Israeli politicians call for the extermination of Palestinians it is not publicized, but when a Palestinian says 'a Free Palestine cannot exist with an apartheid, Zionist state' it is publicized as anti-Semitic."
---
Natalie Knight
Position: English instructor
Employer: Langara College
Status: Placed on leave
On October 31, Langara College announced that they had placed Natalie Knight on leave and launched an investigation into her conduct. On October 28, Knight had given a speech at a pro-Palestine rally in Vancouver. The full, three-minute speech can be viewed here.
The pro-Israeli Jewish Federation of Greater Vancouver has called for Knight to be fired.
---
Shumail Mian
Position: Constable
Employer: Toronto Police Service
Status: Under investigation
On October 12, Toronto Police Service spokesperson Stephanie Sayer told press that their Professional Standards department was investigating Shumail Mian for a post on social media. The Toronto Sun described the post as showing "a cartoon of media cameras videoing an Israeli man wearing a blue shirt and Star of David chain while on the other side of the border in 'Gaza' there are severed bodies, decapitated heads, and pools of blood. Under all of it is the hashtag #freepalestine."
The Maple reached out to Toronto Police for an update on the investigation but has yet to hear back.
---
Samantha Pearson
Position: Director of Sexual Assault Centre
Employer: University of Alberta
Status: Fired
On November 18, the University of Alberta released a statement noting, "The recent improper and unauthorized use of the name of the University of Alberta's Sexual Assault Centre in endorsing an open letter has raised understandable concerns from members of our community and the public. Effective immediately, the director of the centre is no longer employed by the university."
Samantha Pearson, the director of the centre, was accused of signing an October 26 open letter in the centre's name that was addressed to Canadian MPs and asked them to resign for several actions or lack of actions made at that point. This was brought to public attention by a group called Documenting Antisemitism, which has attempted to have many people fired in recent weeks.
The opposition to Pearson's alleged signature focused on the fact that the letter stated accusations of Palestinian fighters engaging in sexual violence on October 7 were "unverified." The letter was signed by a range of other groups and individuals.
Here's the full letter: "We, the undersigned, residing as settlers in so-called Canada, urge Canadian political leaders to end their complicity in the ongoing massacres and genocide in Gaza, Occupied Palestine. The letter, demanding accountability and action from political leaders, is as follows:
Dear Members of Parliament,
You have called on Canada to urge for an 'immediate ceasefire' in the face of unimaginable devastation. Yet, all Canadian political parties dehumanize Palestinians, facilitating Israeli-led genocide against them. If you truly value Palestinian life and international law, we thus call on you to resign now. Consider the recent resignation of 23 Labour councillors in the UK in response to Starmer's support for collective punishment: 'In a choice between serving our parties or justice, we have chosen justice'.
All of you are complicit in Israel's killing of over 5000 Palestinians in Gaza thus far. The Liberal government argued 'with a high degree of confidence that Israel did not strike the [Al Ahli] hospital', even after the Anglican Church that owns the hospital and Doctors Without Borders concluded otherwise. Meanwhile, Jagmeet Singh repeated the unverified accusation that Palestinians were guilty of sexual violence, refused to end his party's deal with the Liberals, and revoked the passes of four delegates who joined a pro-Palestine rally at the NDP Convention.
Instead of obfuscating reality, your letter should have begun by condemning Israeli apartheid and occupation. Furthermore, by failing to recognize Israeli occupation as 'terrorist' and only directing this term at Palestinian resistance, you perpetuate an Islamophobic trope. Your language is fuelling the collective trauma being experienced by your constituents, and inciting hate crimes against Palestinians and Muslims. Hence, it is unsurprising that Justin Trudeau did not receive a warm welcome from the Muslim community last week. Whether you identify as Muslim or not, you should also expect to be shunned for your complicity moving forward.
We implore you to stand in genuine solidarity with the Indigenous communities of Turtle Island and Palestine who continue to resist against settler colonial genocide. As outlined by Dr. Rinaldo Walcott after the Ontario NDP expelled MPP Sarah Jama for supporting Palestine: 'Jama's predicament exposes the bankrupt situational morality of Canadian politics in a settler-colonial country that can only but support white settler politics elsewhere as the condition of its own existence'.
In addition to demanding an immediate ceasefire, the urgent restoration of human necessities including water, and the opening of humanitarian corridors and crossings for medical purposes, we urge you to call on Israel to free all Palestinian prisoners, lift its siege on Gaza, and end its illegal occupation. You must contribute to sensible political and social discourse as elected officials. We urge you to stand on the right side of history where you will be redeemed: Resign with integrity and dignity.
Until true justice and freedom…"
---
Mustafa Rahmanzadeh
Position: Special constable
Employer: Toronto Police Service
Status: Under investigation
On October 12, Toronto Police Service spokesperson Stephanie Sayer told press that their Professional Standards department was investigating Mustafa Rahmanzadeh for a post on social media. A screenshot of the post is below: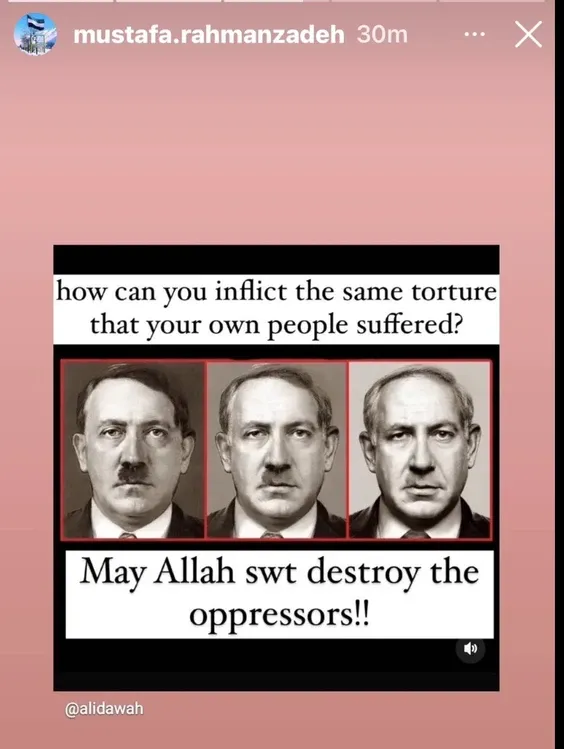 The Maple reached out to Toronto Police for an update on the investigation but has yet to hear back.
---
Nisam Siddiqui
Position: Senior analyst
Employer: Privy Council Office
Status: Under investigation
On October 11, The Globe and Mail reported that the federal government's Privy Council Office (PCO) was investigating Nisam Siddiqui for pro-Palestine posts on social media. The Globe claims that one of his posts "accused Canada and other Western countries of aiding Israel in 'war crimes and crimes against humanity' against Palestinians in Gaza." Another post was described as reading: "They are acting as enablers to allow Israel to continue murdering Semitic Palestinians in an open-air prison in the Gaza Ghetto to maintain its brutal racist apartheid occupation."
The Maple reached out to the PCO for an update on the investigation. Their media spokesperson replied: "We disagree in the strongest possible terms with the remarks posted. These remarks do not reflect the values and expected behaviours of the public service. Adherence to the Values and Ethics Code of the Public Service is a condition of employment for all federal public servants. While, in accordance with the Privacy Act, we are unable to provide details in relation to the employee or the status of any investigation, a breach of the values or expected behaviours described in the Values and Ethics Code of the Public Service may result in disciplinary measures, up to and including termination of employment."
---
Ben Thomson
Position: Nephrologist
Employer: Mackenzie Richmond Hill Hospital
Status: Suspended
On October 13, Mackenzie Richmond Hill Hospital announced in a statement that it was "addressing social media posts from a few physicians and staff that do not reflect our views or values as an organization."
That day, Ben Thomson was given a one month suspension without pay. Thomson had attracted criticism from pro-Israel groups and anonymous callers who threatened the hospital with violence, and had his home address leaked, due to this post.
CBC has reported that the hospital denied Thomson's posts were the reason for his suspension, without elaborating any further.
The hospital has added several updates to its original announcement since then, including that they were working with police to heighten security measures as a result of online threats and also "working with Dr. Thomson on his plan to return to work once it is deemed safe to do so."
They eventually posted a statement from Thomson, which you can read in full:
"After innocent civilians in Israel and Gaza were killed, I posted to social media in an effort to correct what I believed was misinformation and to oppose language that was dehumanizing to Palestinians. That post was then retweeted and subsequently threats of violence were made against me and my colleagues at Mackenzie Health. I did not intend for these consequences when I posted on social media. I acknowledge the harm that was caused. These threats against me and Mackenzie Health are unacceptable. Patients, staff, physicians, and others need to feel safe when attending Mackenzie Health. I recognize that the circumstances were unprecedented and I acknowledge Mackenzie Health's position that it acted with urgency in order to keep everyone, including myself, at Mackenzie Health safe. As a physician and humanitarian, I deplore all loss of life, including that of Palestinian and Israeli civilians. I deplore all forms of discrimination. I have always and continue to oppose all forms of racism including antisemitism and anti-Palestinian racism. I am committed to providing the best care to all my patients regardless of race, creed or religion. I have and will continue to provide care that upholds this commitment. I join with others who call for peace and safety for all. I am committed to working with Mackenzie Health to safely resume my work as a doctor and to caring for all of my patients at Mackenzie Health."
---
Rich Ward
Position: Principal
Employer: Peel District School Board
Status: Under investigation
On November 13, Peel District School Board officials told The Canadian Jewish News that Rich Ward, the principal of Tribune Drive Public School, would not be at school due to an ongoing investigation into a social media post he made.
A day prior, Ward had posted the following tweet: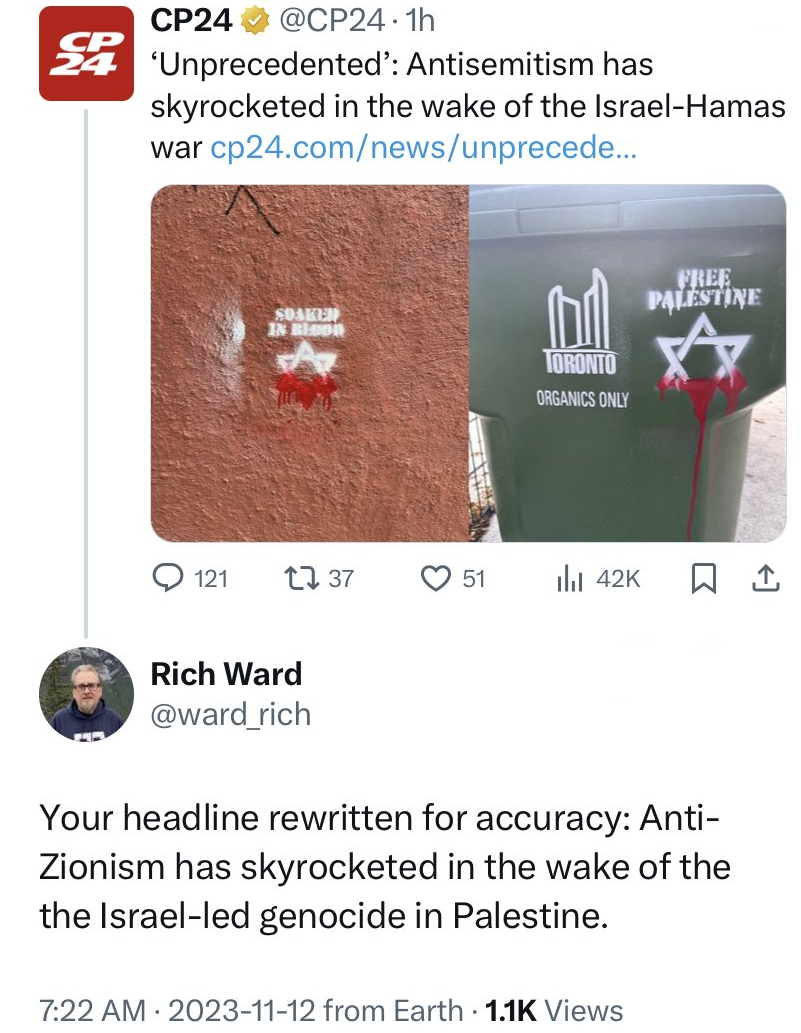 The Maple recently published an article taking a critical look at how antisemitism stats are generated and used.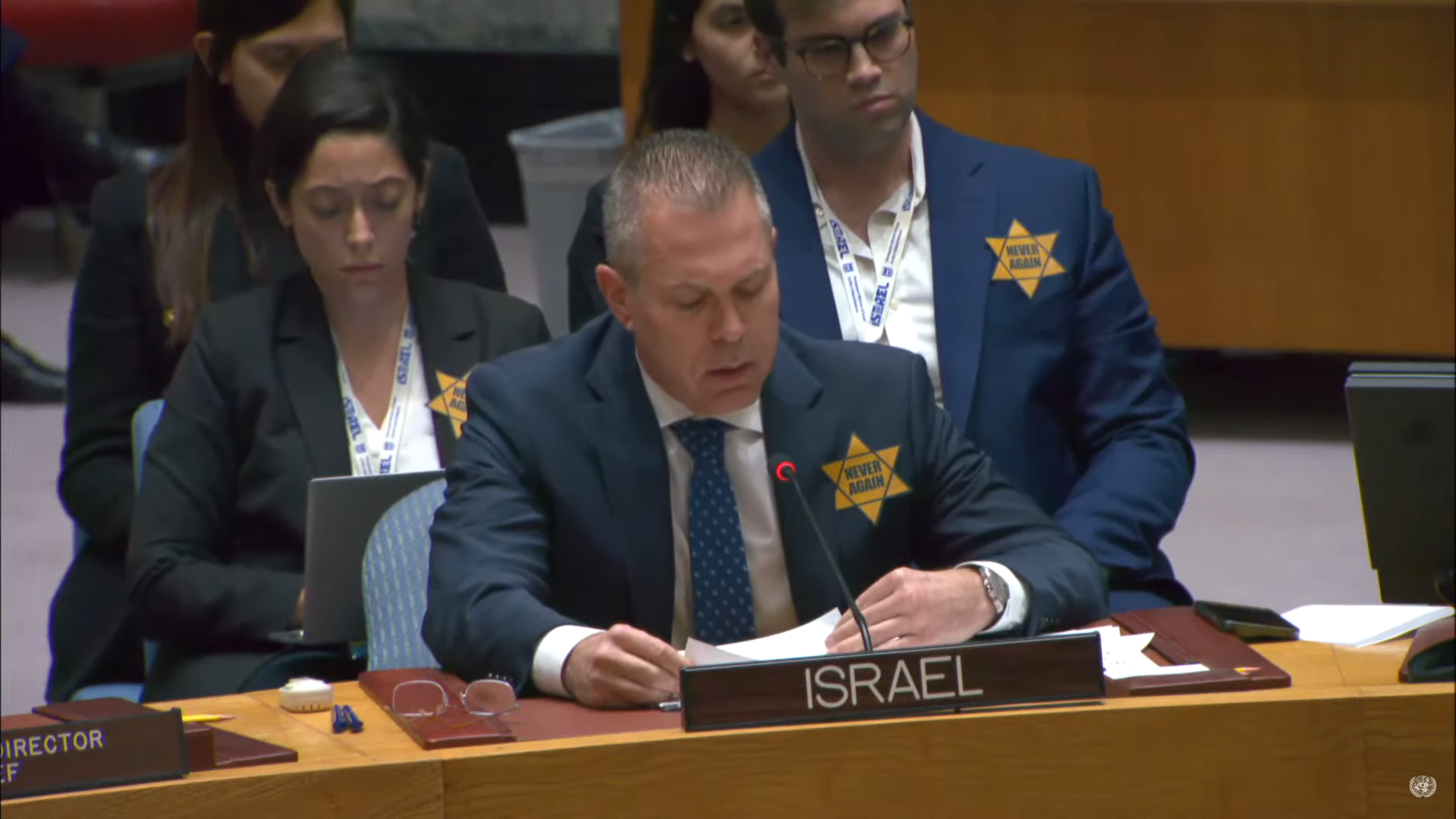 A petition was started on the day the investigation into Ward became publicly known, calling on the school board not to punish Ward and to affirm commitment to free speech.
As of November 21, the petition had more than 4,900 signatures.
---
Christian Zaarour
Position: Anesthesiologist
Employer: SickKids Hospital
Status: Under investigation
On November 16, SickKids Hospital in Toronto published a statement noting, "Some concerning antisemitic social media activity related to the war in Israel and Gaza has been brought to our attention, which is being investigated in relation to SickKids' Code of Conduct. For confidentiality reasons, we are not able to provide more information. "
Three days later, they posted another statement, adding, "We continue to investigate the complaints about a social media post involving one of our physicians. He is currently on a voluntary paid administrative leave while the investigation is being completed."
The physician in question is Christian Zaarour, an anesthesiologist at the hospital. He was put under investigation for a story on Instagram which contained a screenshot of the following text in English and Arabic: "We consider Israel to be absolute evil. There is nothing worse than Israel. If Israel and the devil fight each other, we will stand with the devil." The post was initially shared by an Israel lobby group.
---
Anonymous #1
Position: Restaurant employees
Employer: Moxies
Status: Fired
On November 2, pro-Israel group B'nai Brith posted: "Following further discussions with the restaurant, we are happy to report that the employees in question 'are no longer working at Moxies.'"
On October 21, a pro-Palestine march in downtown Toronto passed a location of the Moxies restaurant chain. Four Moxies employees stood at the front steps of the restaurant and applauded as the march passed. Video footage of the incident was shared online.
Pro-Israel groups put pressure on the restaurant to fire the employees. On October 22, the restaurant's Twitter account posted: "We sincerely apologize to anyone impacted negatively by these actions. We ask that our team behaves respectfully & demonstrate empathy & sensitivity & can assure you that a formal investigation has been launched & appropriate disciplinary actions will be taken for all involved."
---
This article was updated on November 15 and November 21 to add more cases, and on November 27 to clarify that the posts that led to Zahraa Al-Akhrass being fired were not specified by her employer. The article will continue to be updated.
Get all the latest posts delivered straight to your inbox.
Processing your application
Please check your inbox and click the link to confirm your subscription.
There was an error sending the email