Canada Exported $93.2 Million in Armoured Vehicles to Saudi Arabia in October
Fifty-eight percent of all Canada's armoured vehicle exports went to Saudi Arabia in October.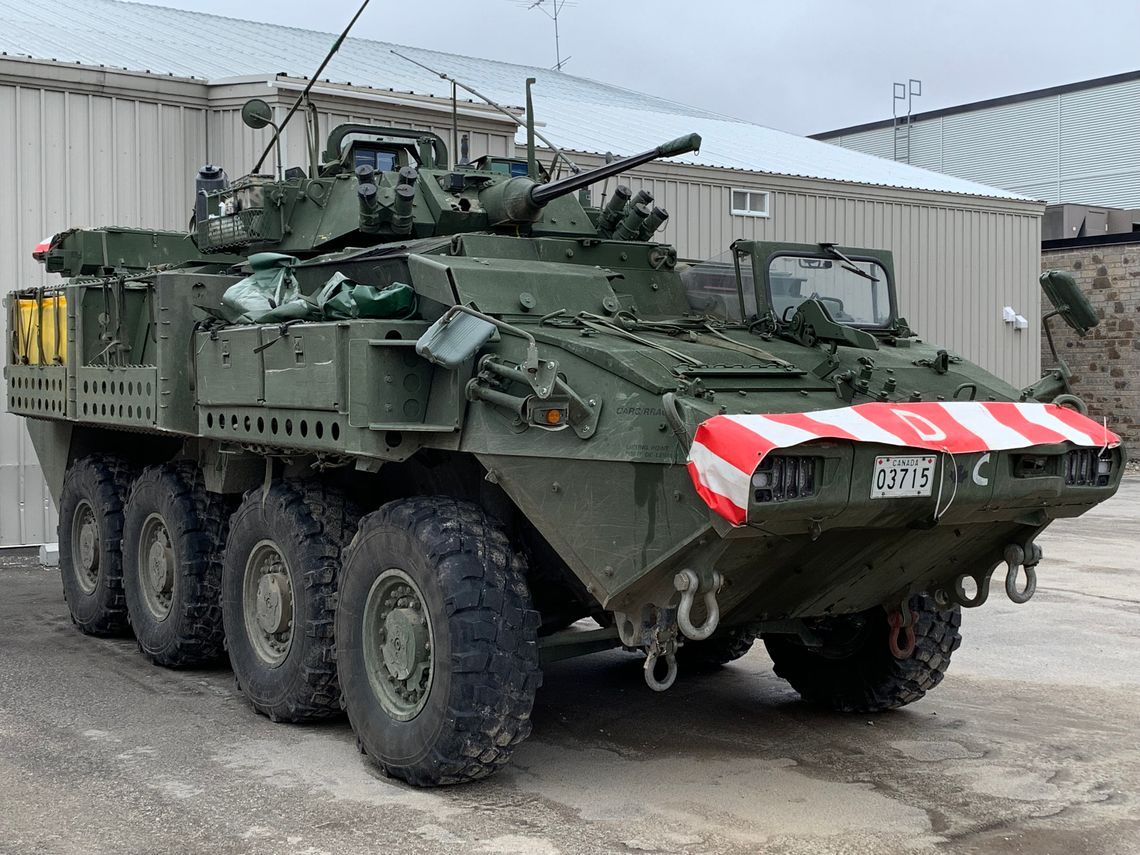 Written by Alex Cosh
Canada exported $93.2 million in armoured vehicles to the Kingdom of Saudi Arabia in October, making that country the leading importer of such vehicles for a fourth consecutive month.
The October figure marks a slight decrease from September, when armoured vehicle exports were valued at $122.3 million, but such exports remain at their highest levels since the summer of 2021, according to data published by Statistics Canada this week.
Fifty-eight per cent of all Canada's armoured vehicle exports went to Saudi Arabia in October. Military sales to the kingdom have long been criticized by human rights advocates, given the Saudi monarchy's dire human rights record and ongoing military campaign in neighbouring Yemen, where a ceasefire expired in October.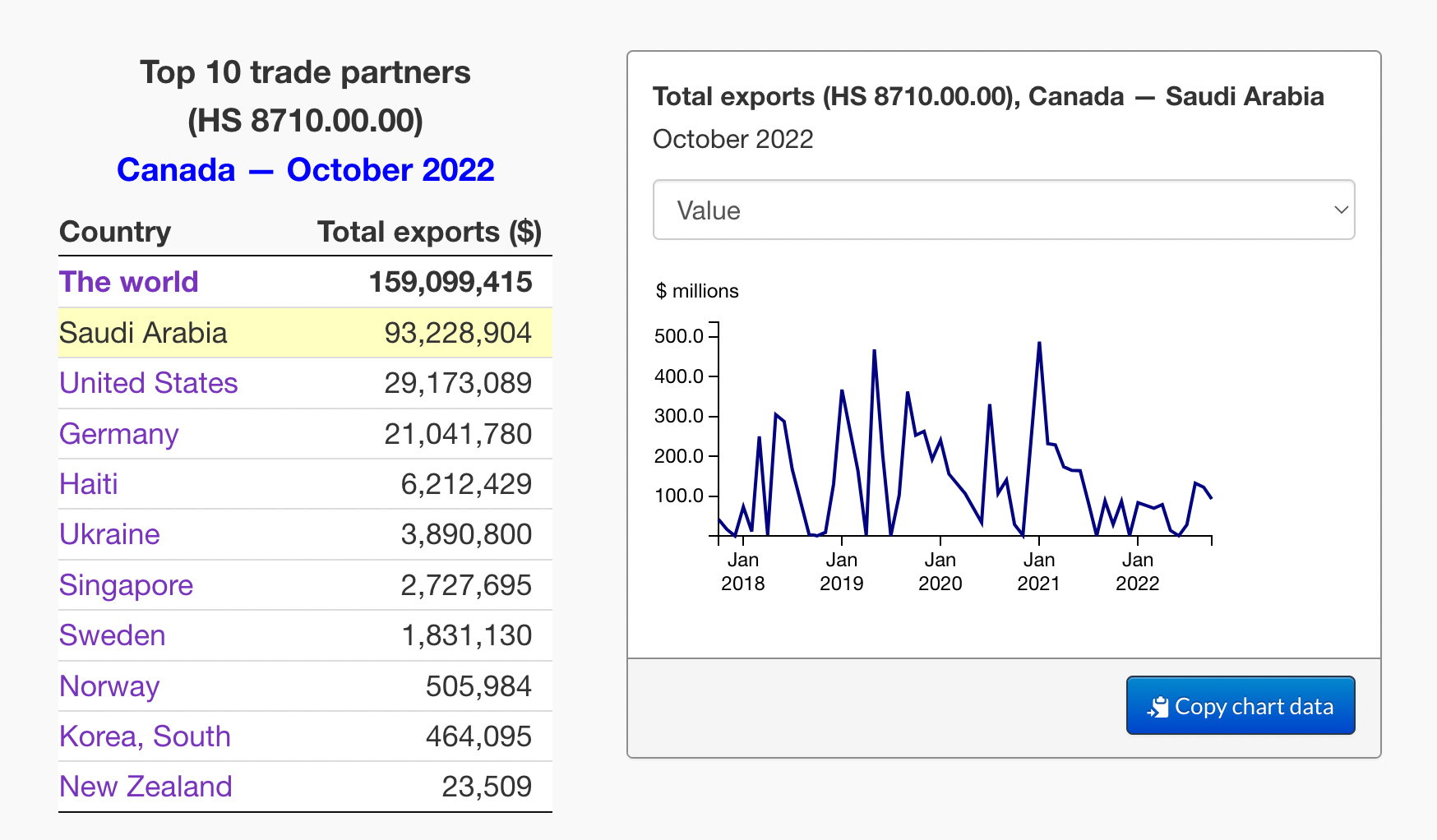 As reported by Jeremy Appel for The Maple in October, armoured vehicle export figures to Saudi Arabia in August exceeded $132 million, marking a "business as usual" approach despite an apparent diplomatic row between Canada and Saudi Arabia.
Appel wrote:
"As researcher and York University doctoral student Anthony Fenton observed, Canada has supplied $5.9 billion worth of armoured vehicles to Saudi Arabia since August 2018, when the kingdom announced it would suspend 'all new business and financial transactions with Canada' in response to the Canadian government criticizing the arrest of women's rights activist, Samar Badawi."
As well, Appel continued:
"Since 2015, Saudi Arabia and the United Arab Emirates (U.A.E.) have led a bombing campaign against Houthi rebels in Yemen, fuelling a humanitarian crisis that as of the end of 2021 had killed 377,000 people, the vast majority of whom were children under the age of five."
Canadian military exports to Saudi Arabia consist mainly of General Dynamics Land Systems' (GDLS) light-armoured vehicles. These are sold as part of a 2014 deal originally approved by the government of Stephen Harper but given the final green light by Prime Minister Justin Trudeau in 2015.
This post is for paying subscribers only