Canada Follows U.S. Lead, Quits Recognizing Juan Guaidó as Venezuela's 'Interim President'
Venezuela's National Assembly voted to remove Guaidó, who had been attempting to seize power by force in multiple botched coup attempts since 2019.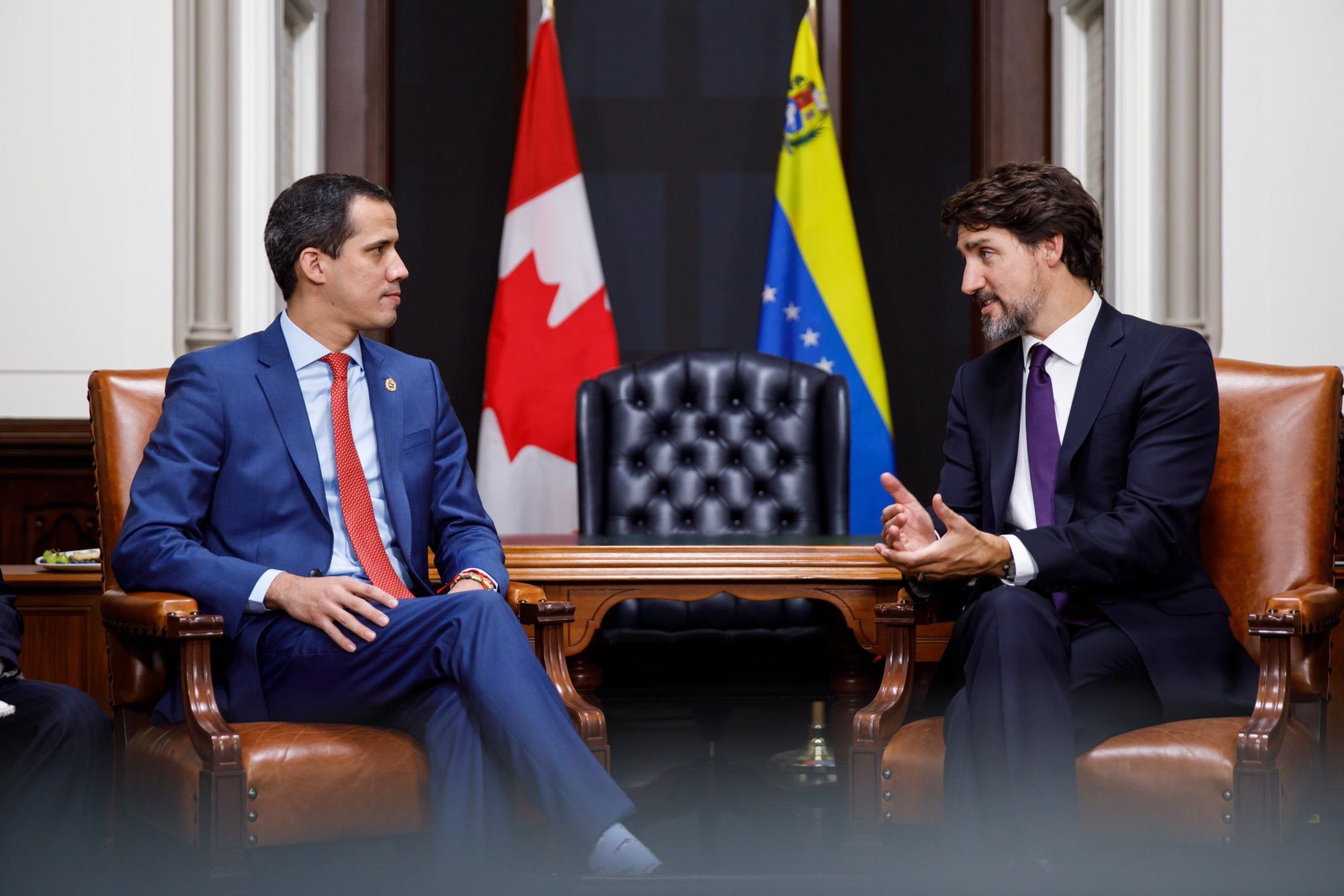 Written by Alex Cosh
The Trudeau government has followed the lead of the United States in ending its recognition of Juan Guaidó as "interim president" of Venezuela.
The day before New Year's Eve, Reuters reported that the country's opposition in the National Assembly had voted to remove Guaidó and dissolve his self-declared "interim government," which had been attempting to seize power by force in multiple botched coup attempts since 2019.
Guaidó appointed himself "interim president" after Venezuela's opposition boycotted the 2018 presidential vote, which saw socialist Nicolas Maduro re-elected for a six-year term.
Experts maintained that Guaidó's claim to power had no constitutional basis. Nonetheless, he received support from the Trump administration and U.S. allies, including Canada, which has long opposed Venezuela's socialist government.
Following the National Assembly vote, Axios confirmed on Jan. 4 that the Biden administration no longer recognized Guaidó as "interim president." After that story broke, The Maple contacted Global Affairs Canada (GAC) the same day asking if Canada was following suit.
The next day, a GAC spokesperson replied explaining that the ministry's response would be delayed. On Jan. 6, Foreign Affairs Minister Melanie Joly tweeted that she had spoken with her U.S. counterpart, Antony Blinken, "to discuss our shared priorities ahead of the North American Leaders' Summit," an event at which Venezuela is set to be a high priority for Canada.
Following Joly's meeting with Blinken, GAC issued a statement confirming that Canada no longer recognizes Guaidó as "interim president" of Venezuela.
"Canada … respects the decision taken to change the structure of the interim government," reads the Jan. 6 statement.
As previously reported by The Maple last October, Canadian government funding quietly propped up a Venezuelan astroturf group linked to right-wing members of the "interim government." At that time, Canada remained steadfast in its support of the "interim government," despite Guadió's collapsing popularity and credibility within that country and the wider region.
Guaidó and his allies supported intensifying sanctions on Venezuela as a means to oust Maduro from power. In 2021, the UN Special Rapporteur found those sanctions had "exacerbated the [country's] pre-existing economic and social crisis and had a devastating effect on the entire population, especially those living in poverty, women, children, older persons, persons with disabilities or life-threatening or chronic diseases, and the indigenous population."
In Canada, advocates have pointed to large Canadian oil and mining assets in Latin America as reasons for the Trudeau government's interest in ousting the Maduro government.
This post is for paying subscribers only