CEO Pay Increased During The Pandemic While Workers Lost Their Jobs
"It's the power of the corporate culture in Canada, and elsewhere, to control and increase executive compensation."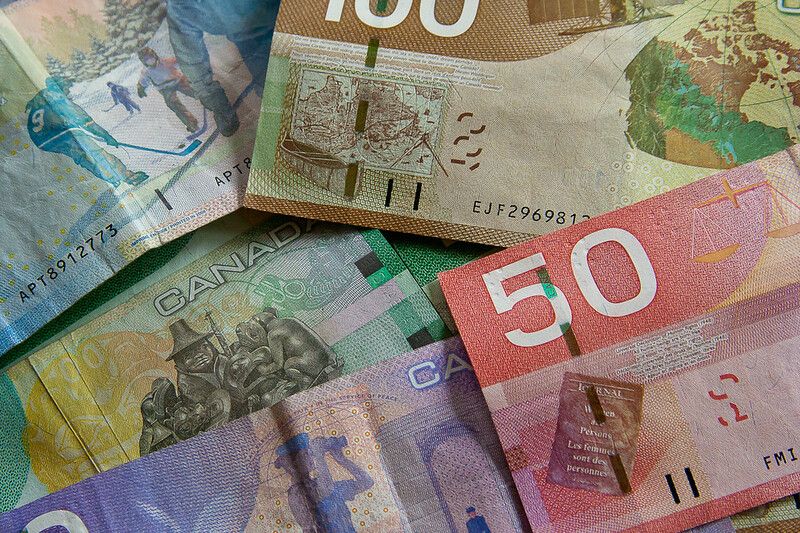 Canada's 100 highest paid CEOs had their second-best year on record, earning an average of $10.9 million in 2020, which is 191 times the average wage of a Canadian worker, according to a new study from the Canadian Centre for Policy Alternatives (CCPA).
The report says this represents a $95,000 increase in CEO compensation from 2019, but is still $900,000 short of the 2018 heyday.
David Macdonald, the CCPA's senior economist, told The Maple he was somewhat surprised by the increase.
"Looking at the pandemic and collecting the data, I would figure CEO pay would actually go down because it was a legitimately bad year for some companies, and as a result it should of pulled down CEO pay because of how connected CEO pay is to bonuses," Macdonald explained.
He identified the introduction of the Canada Emergency Wage Subsidy (CEWS) and a tinkering of how executive bonuses are calculated, as the main causes of this counterintuitive increase in compensation.
Of the top 100 earning CEOs in Canada, 30 received CEWS, 14 had their bonus formula altered and five did both, the report notes.
"CEOs are paid very differently than most Canadians," said Macdonald.
While the vast majority of a worker's pay comes from a salary or wage, the vast majority of executive pay is comprised of various bonuses, which are determined by the company's performance based on complex formulas.
"During the pandemic, there was a rash of changes to these formulas, such that CEOs and other executives were insulated from the impact that the pandemic would have had on their bonuses," Macdonald said.
For example, if a company's executive bonuses were based 25 per cent on revenue goals, 35 per cent on profit and 40 per cent on share price, and one of these inputs was performing poorly, the executives could simply decide to withdraw it from their formula and increase the other goals accordingly.
Or if they performed particularly poorly in one quarter, such as the second quarter of 2020 with its widespread shutdowns, they could choose not to use annual metrics and focus instead on the quarters where the company performed better.
"It's the power of the corporate culture in Canada, and elsewhere, to control and increase executive compensation," said Macdonald.
The half of minimum, or near-minimum, wage workers who lost their jobs at the beginning of the pandemic had no such recourse, of course.
Other companies were simply in the right place at the right time to capitalize on the pandemic, such as grocery stores and web-based businesses, Macdonald notes.
Read the full 25-page report here.
Convicted Hatemonger Arrested Trying to Flee Canada on Foot

From the Canadian Anti-Hate Network: Failed Calgary and Mississauga mayoral candidate Kevin J. Johnston has been arrested at the Saskatchewan-Montana border after attempting to flee the country on foot when he was supposed to serve an intermittent weekend sentence for his anti-public health measures agitation in Calgary.
In addition to that sentence, Johnston was supposed to begin serving an 18-month sentence in Ontario for contempt of court due to his ongoing Islamophobic defamation of famed Toronto restauranter Mohamed Fakih, whom Johnston labelled a "baby killer" and baselessly accused of supporting terrorism.
Johnston was ordered to pay $2.5 million to Fakih for his defamatory comments, the largest cyber libel civil ruling in Canadian history, which Johnston has refused to pay.
He also pled guilty to a hate crime in Ontario in September for offering $1,000 to anyone with video footage of Muslims praying in public schools in 2017.  
Additionally, Johnston faces an assault charge in British Columbia for punching a store employee in the face who asked him to put on a mask.
Read the full story here.
---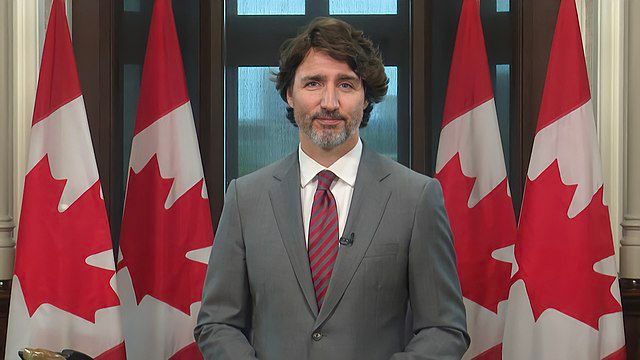 Other News
The feds are sending 140 million more rapid tests to the provinces and territories this month, which will be allocated on a per capita basis with the goal of providing everyone with one test per week for January, CBC News reported Wednesday.  
An anti-poverty advocacy group is calling on the federal government to lower the mandatory maximum interest rate on loans by half to protect consumers from "predatory" loansharks, the Ottawa Citizen reported Tuesday.
Prime Minister Justin Trudeau called the behaviour of Quebec influencers caught on video dancing maskless in the aisles, vaping and passing around a bottle of liquor on a Sunwing flight from Montreal and Cancun a "slap in the face" to Canadians who have been abiding by public health restrictions, and vowed an investigation into the incident, CTV News reported Wednesday.
---
WATCH: Cindy Blackstock of the First Nations Child and Family Caring Society of Canada talks to APTN News about the $40-billion deal the federal government has entered to compensate First Nations children and reform the child welfare system that the Canadian Human Rights Tribunl ruled discriminates against them.  
---
Commentary
In Passage, journalist Taylor Noakes writes about the right-wing assault on the environmentalist movement, drawing on the example of the Alberta government's quixotic Allan inquiry into foreign funding of environmentalist charities and the media's role in manufacturing consent for it. "The Allan Inquiry may appear to have had the intention of demonizing environmentalists, but I think it was actually something of a smokescreen: an official investigation into an improbable conspiracy theory designed to camouflage the very real relationships between a number of interested parties in politics, the news media and the fossil fuel sector," Noakes argues.
At his AlbertaPolitics blog, David Climenhaga takes aim at Alberta Premier Jason Kenney's Seinfeldian press conference on Wednesday, where he announced he would do nothing to stem the wave of Omicron but managed to criticize Calgary city council for not bending over backwards to subsidize a new arena for the Calgary Flames. "Why schedule a news conference when there's so little to say that the government can't even be bothered to compose a news release? (And who ever heard of that?) Well, I suppose Mr. Kenney needs to demonstrate to Albertans that notwithstanding his plummeting approval rate and all the talk of rebels in his caucus he's still the premier, still in charge," Climenhaga writes.
---
Catch Up On Our Latest Newsletters