Disability Advocates Raise Concerns About Omissions In Throne Speech
Neil Belanger, chief executive officer of the British Columbia Aboriginal Network on Disability Society (BCANDS), had a question at the end of Tuesday's Throne Speech: "Where's the Canada Disability Benefit?"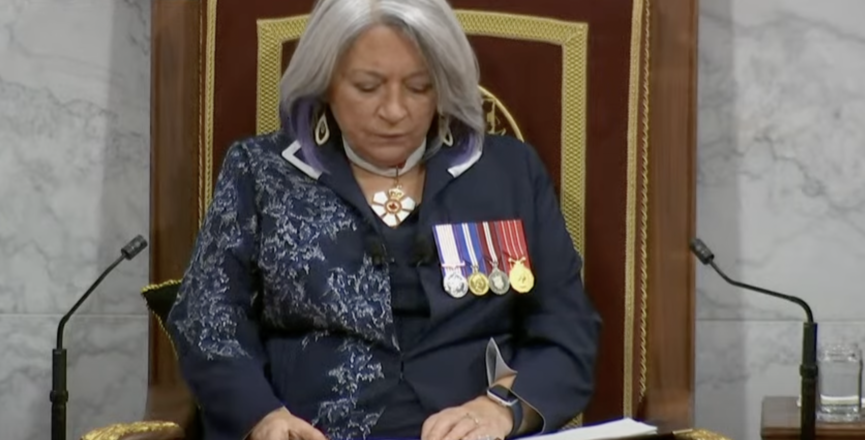 Neil Belanger, chief executive officer of the British Columbia Aboriginal Network on Disability Society (BCANDS), had a question at the end of Tuesday's Throne Speech: "Where's the Canada Disability Benefit (CDB)?"
The federal government introduced the CDB as a component of its promised Disability Inclusion Plan during last year's Throne Speech and tabled Bill C-35, the Canada Disability Benefits Act, in the House of Commons in June.
Then the Liberals called an election before the bill passed, which means it now needs to be re-introduced, and many hoped the plan to do so would be announced in this Throne Speech.
There were many questions and some doubts about whether the CDB would in fact fulfill the promise of lifting disabled people out of poverty, including who would qualify.
But the absence of the CDB was only one part of what was missing for disabled people in the Throne Speech. Disability, and in particular, ableism, was not mentioned at all in the section on diversity and inclusion.
The only place it was mentioned was in a section relating to health, thus framing the oppression of disabled people as an individual problem, and negating the historical roots of modern Western ableism, and the role disability as a social construct plays within capitalism.
Sarah Jama, executive director of the Disability Justice Network of Ontario, told The Maple the Throne Speech is a continuation of ongoing erasure that includes, "the lack of prioritization of disabled people in health responses, lack of acknowledgement of the thousands that died in public institutions over the course of the pandemic, and the lack of acknowledgement of all the disabled lives taken by policing institutions on all levels of government, including but not limited to: Regis Korchinski-Paquet, Ejaz Choudry, Rodney Levi and more."
Troy Lindstrom, a person with a disability living in Prince George, B.C., points out that the Opposition's response to the Throne Speech also failed to mention disabled people: "Canada has the resources to give us the supports we need to live, but I guess our political leaders do not think we are worth the expense," Lindstrom told The Maple. "The 2021 Speech from the Throne and the response of the Opposition to it confirmed that for me."
Jama echoed similar sentiments: "Disabled people had a livable income touted like a carrot on a stick for votes in front of our eyes, only to receive zero mention of the disability benefit in the Throne Speech. All of this is proof that our lives do not matter in so-called Canada."
Belanger remains hopeful, and intends to keep reminding the federal government of its promise. "The systemic poverty experienced by people living with disability benefits no one," said Belanger. "Canada must move forward to become a fully inclusive and accessible nation where all have the ability to thrive. The realization of the CDB is the first step."
Gabrielle Peters is a disabled writer and policy analyst living in social housing. She is a commissioner on the Vancouver City Planning Commission. Read more of her work for The Maple here.
This post is for paying subscribers only