Ontario Education Workers Face Off Ford Government
Education Minister Stephen Lecce tabled legislation that would impose a four-year contract on CUPE members.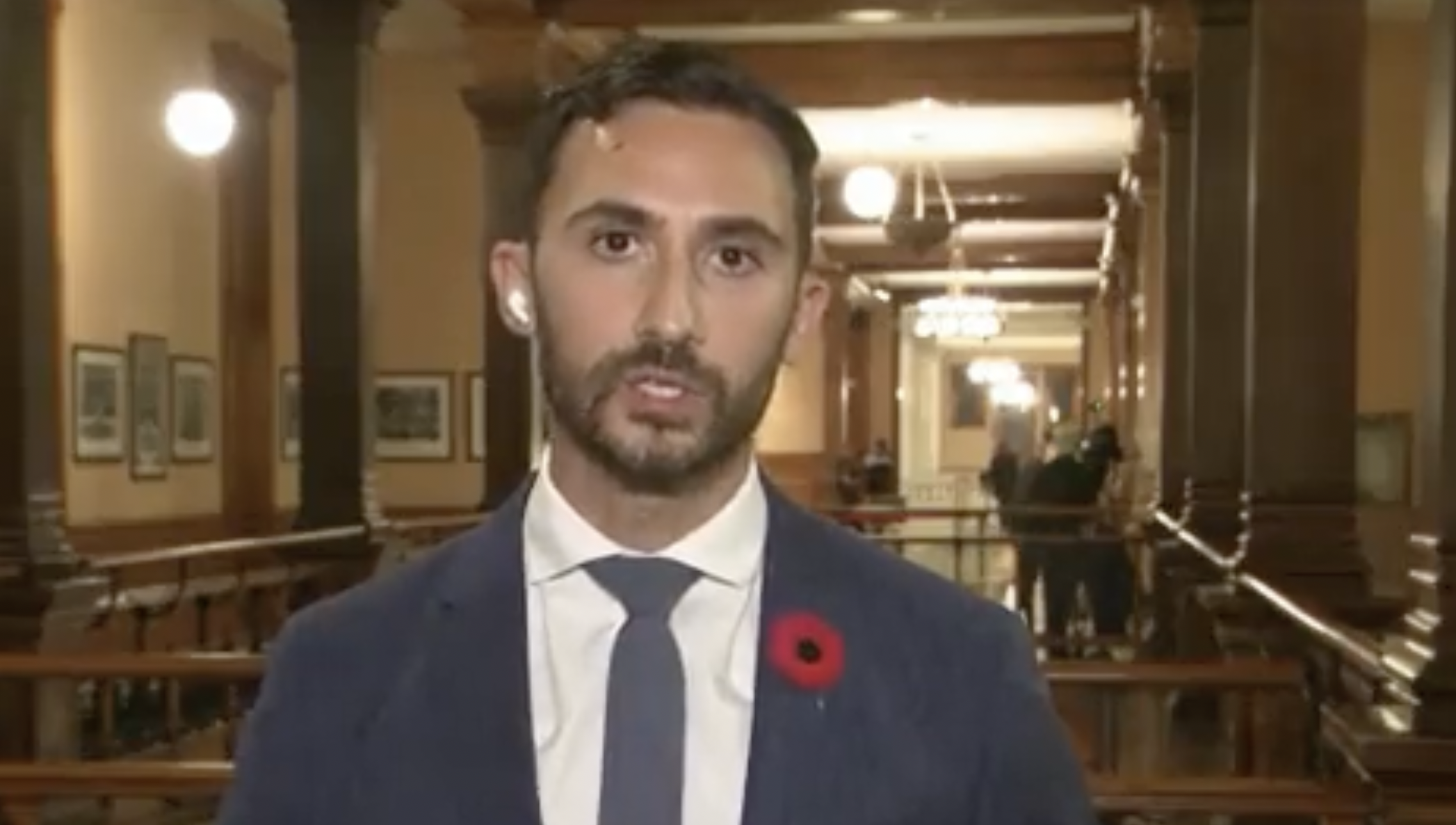 Written by Alex Cosh
As reported by Global News on Tuesday:
"The Ford government says it is expecting to receive a new contract offer from the union representing education workers set to strike in Ontario on Friday … The conflict (between the Ford government and CUPE) has included the government tabling historic legislation which would impose a contract on workers and override provisions of the Canadian Charter of Rights and Freedoms."
Global explains:
"On Monday, Education Minister Stephen Lecce tabled legislation that would impose a four-year contract on CUPE members, remove their right to strike during the term, and limit the union's ability to take the government to court."
Specifically, Lecce said his government would invoke the notwithstanding clause to keep the strike-breaking legislation in force if the union took the government to court. As explained by The Canadian Press on Monday:
"The notwithstanding clause — or Section 33 of the Charter of Rights and Freedoms — gives provincial legislatures or Parliament the ability, through the passage of a law, to override certain portions of the charter for a five-year term."
Prime Minister Justin Trudeau condemned the Ford government's move. As reported by CBC News Tuesday, Trudeau said:
"Using the notwithstanding clause to suspend workers' rights is wrong … The suspension of peoples' rights is something that you should only do in the most exceptional circumstances, and I really hope that all politicians call out the overuse of the notwithstanding clause to suspend peoples' rights and freedoms."
CBC also noted:
"The province's move comes after CUPE said its 55,000 education worker members, including early childhood educators, custodians and librarians, would walk off the job Friday despite the legislation. It's not clear if the walkout would last more than one day."
Lecce's imposed deal would raise pay by 2.5 per cent per year for workers earning under $43,000 and 1.5 per cent for all others — a real terms pay cut when accounting for inflation. CUPE said that its education worker members make on average $39,000 per year, and is seeking pay increases of 11.7 per cent per year.
On Monday, PressProgress explained:
"While Doug Ford's Minister of Education claims he's offering a "generous" package to education workers along with the biggest investments in primary and secondary schooling in "Ontario's history" – his government has actually cut education substantially since 2020 and is now offering a real cut to workers' wages and benefits."
In light of the Ford government's actions, our friends at Passage lifted its paywall on an article from June explaining the impacts of wage suppression in Ontario's public education system:
"According to (a CUPE report) "Education Workers' Wages In Ontario: The Impact Of Ten Years Of Cuts," over the past decade education workers' wages have gone up by only 8.8 per cent while inflation has risen by at least 19 per cent. This amounts to at least an 10.2 per cent real wage cut."
Read the full piece here.
This post is for paying subscribers only