Federal Government Unveils Details Of Compensation Agreement For Indigenous Kids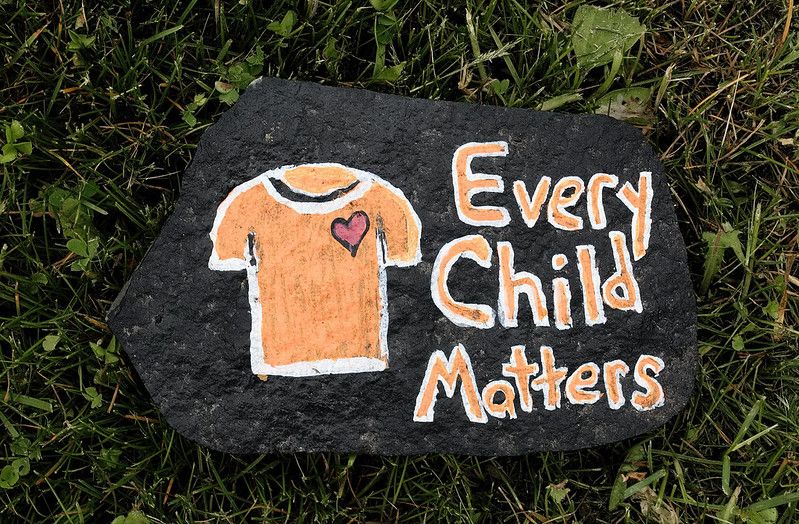 From the Globe and Mail: The federal government announced Tuesday that it has reached a $40-billion settlement with the First Nations Child and Family Caring Society and the Assembly of First Nations to fund long-term reform of the child welfare system, as well as compensate Indigenous children who were its victims.
The agreement applies to First Nations kids on-reserve and in the Yukon who were taken from their families between April 1, 1991 and March 31, 2022, in addition to their families and caregivers.
Cindy Blackstock, the executive director of the First Nations Child and Family Caring Society, told the Globe that Canadians are becoming increasingly aware of "contemporary injustices" against Indigenous children and that the government had no choice but to pay up after losing an appeal in federal court.
The Canadian Human Rights Tribunal ruled in 2016 that on-reserve First Nations kids were being discriminated against in the child and family welfare system through systematic underfunding, and in 2019 called on the federal government must provide $40,000 in compensation to each First Nation child who was needlessly taken into care from 2006 to the present, as well as their parents or grandparents.
The feds requested a judicial review of the ruling, which was rejected by the federal court on the eve of the inaugural National Day for Truth and Reconciliation.
Assembly of First Nations Manitoba Regional Chief Cindy Woodhouse said no amount of money will make up for taking children from their homes, but Tuesday's announcement was an important symbolic gesture.
Murray Sinclair, the former senator who chaired the Truth and Reconciliation Commission and mediated negotiations between the two sides of the child welfare dispute, told CTV News that the agreement is "an important milestone."
Read the full Globe piece here.
---
This post is for subscribers only