Canadian Supermarkets Plan No Action Over Cadbury Child Labour Allegations
Cadbury faced the allegations after a British broadcaster obtained footage of children in Ghana using machetes on cocoa farms.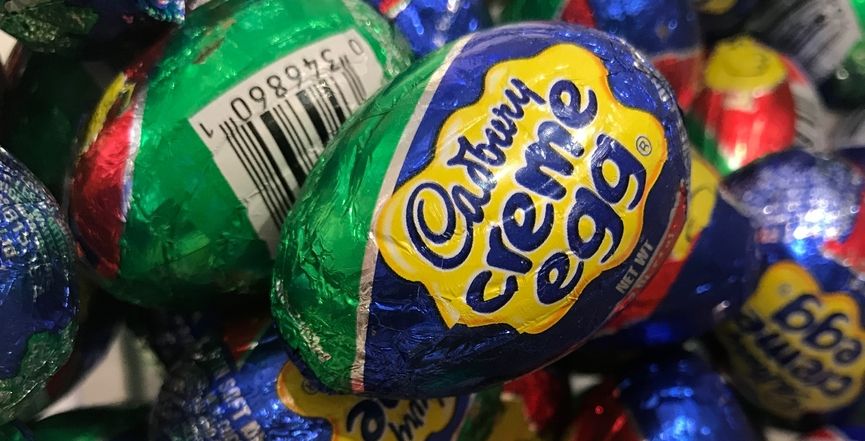 At least two major Canadian grocery chains have outlined no plans to take action against Cadbury after the global chocolate manufacturer was recently accused of using child labour.
In fact, several Canadian supermarkets are currently offering discounts and promotions for Cadbury products ahead of the Easter holidays.
Last week, Cadbury, which is owned by Mondelez International, faced the new allegations after a British broadcaster obtained footage of children as young as 10 using machetes while working on cocoa farms in Ghana that are reported to part of the company's supply chain.
As explained by The Guardian: "Under Ghanaian law, it is illegal for children under 13 to work on cocoa farms. There is also a ban on anyone under 18 being involved in hazardous labour."
The chocolate industry pledged to eliminate the use of child labour more than 20 years ago.
Responding to the new allegations, Mondelez International told the British media outlet BirminghamLive: "We are deeply concerned by the incidents documented in the … programme. We explicitly prohibit child labour in our operations and have been working relentlessly to take a stand against this."
More than one quarter of Mondelez International's US$29 billion global net revenues comes from North America, according to the company's 2021 annual report. The report does not provide specific sales figures for Canada.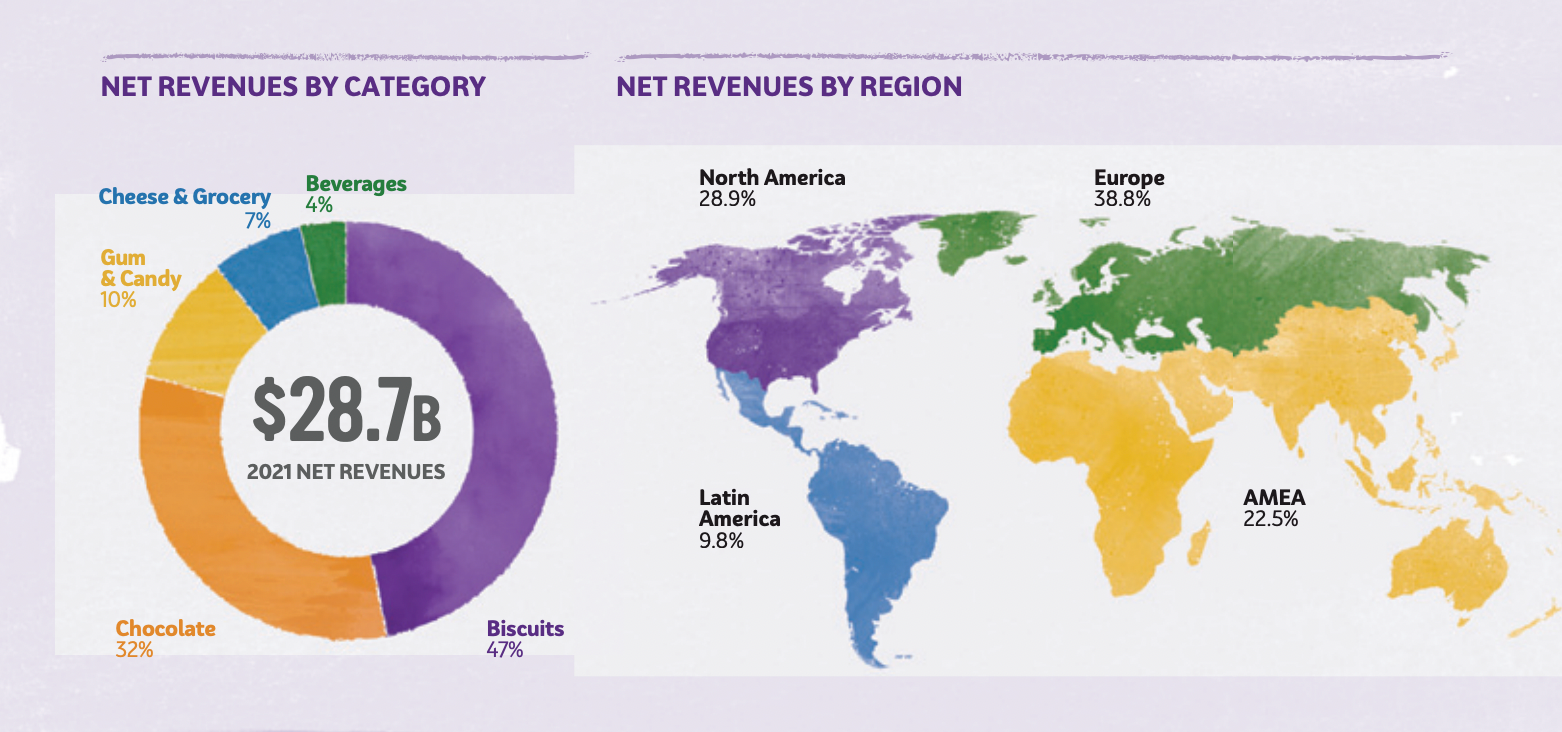 Mondelez International is a major supplier of products in Canadian supermarkets. On its website, the multinational company states: "We are one of the largest snacking companies in Canada with delicious household favourites including Cadbury, Oreo, Christie and Maynards."
Despite the child labour allegations against Mondelez International, some of Canada's largest grocery chains have outlined no specific plans to pressure the company to take action.
The Pattison Food Group, which owns major supermarket chains such as Save-On-Foods and Urban Fare, said "responsible sourcing" is one of its "highest priorities," but did not outline any planned actions – such as temporarily removing Cadbury products from its shelves – when asked by The Maple.
"We expect that the suppliers we work with ensure that their labour practices reflect national laws and international standards," the company stated.
Meanwhile, the company is currently promoting Cadbury products, including packs of assorted "mini easter eggs," on its website.
A spokesperson from Metro, the third-largest grocery chain in Canada, told The Maple they were looking into the allegations but provided no specific plans of action, and did not follow up with further details after promising to do so.
The company is currently promoting coupons for Cadbury Mini Eggs as part of its "Easter Essentials" discount range.
Loblaw and Sobeys did not respond to requests for information from The Maple about any actions they planned to take in regards to the allegations. Loblaws is currently offering discounts for several Cadbury products including Creme Eggs and mini easter eggs.
Canadian grocers issued boycotts over concerns about human rights abuses as recently as last month, when Empire Company Ltd., Loblaw and Metro removed Russian-made goods from their shelves in response to Russian President Vladimir Putin's illegal invasion of Ukraine.
Loblaws, meanwhile, removed several snack brands supplied by PepsiCo Inc. last month over pricing. The dispute was resolved last weekend, with products due to return to shelves this week.
This post is for paying subscribers only