Justin Trudeau Condemns 'Anti-Vaxxer Mob' As Observers Question Why Far-Right Crowd Was Allowed To Get Close To Prime Minister
Politicians and observers have continued to comment on Monday's incident in which Liberal Party Leader Justin Trudeau and two others were hit by gravel thrown by a crowd of far-right, anti-vaccine demonstrators.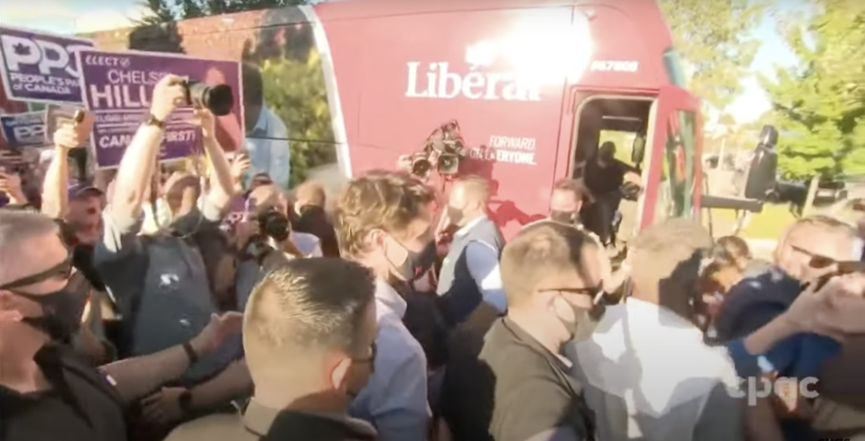 This is a members-only story
Support non-profit, reader-funded journalism. Become a member to get access.
Become a member
Already have an account?
Sign in