More COVID Outbreaks Reported In Jails As Advocates Raise Concerns About Prisoner Safety
There are currently 352 active cases among federal inmates at 24 institutions nationwide as of Jan. 17 for a total of 2,246 cases to date.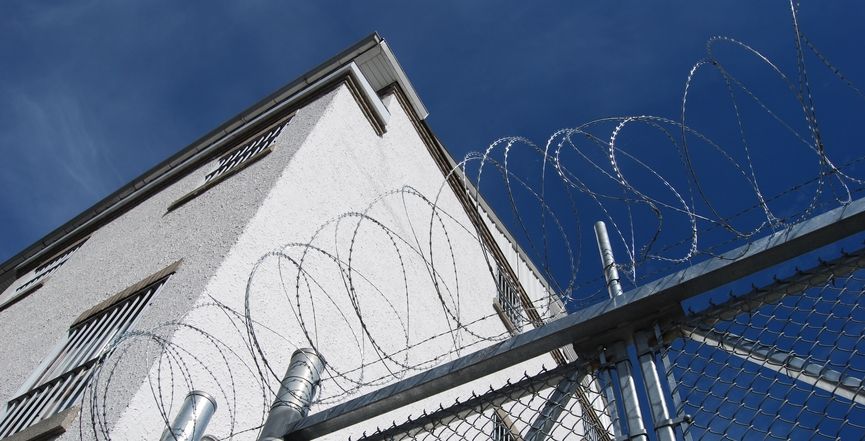 A series of COVID-19 outbreaks have been reported at jails across the country this month as prisoners' rights advocates express concerns about protecting inmates who are at risk of falling sick.
As reported by CTV News Wednesday, eight inmates and nine additional transfer inmates have tested positive for COVID-19 at the Central North Correctional Centre (CNCC) in Penetanguishene, Ontario. Twenty correctional staff at the provincial facility also tested positive.
The transfer inmates came from North Bay Jail, which is currently grappling with its own outbreak. CBC News reported earlier this week that 113 inmates have tested positive at the institution so far during the Omicron wave.
An outbreak is also reportedly underway at Sudbury jail, but case numbers have not yet been disclosed.
At the federal level, data from the Correctional Service of Canada show there are currently 352 active cases among federal prison inmates at 24 institutions nationwide as of Jan. 17 for a total of 2,246 cases to date. Six prisoners have died from COVID in federal institutions since the pandemic began.
83.5 per cent of federal inmates are vaccinated with at least two doses, and 44.5 per cent have received a booster shot. Only 11.8 per cent of federal inmates in Manitoba and just 23.8 per cent of federal inmates in Alberta have received booster shots to date.
At the time of publication, CSC had not responded to a request from The Maple asking why the booster rates among federal inmates at institutions in Manitoba and Alberta are comparatively much lower than in other parts of Canada. This story will be updated if CSC provides a response.

Meanwhile, provincially run jails in Alberta have the highest rates of COVID-19 infections among all provinces and territories, CBC News reported Tuesday. Seven percent of inmates at Alberta-run facilities have tested positive to date.
Justin Piché, a criminology professor at the University of Ottawa who compiled the data, told CBC: "Alberta has performed very, very badly in comparison to other jurisdictions. It is quite concerning to see just how many cases have happened in these congregate settings."
Criminal defence lawyer Amanda Hart-Dowhun said: "This is a significant human rights issue and it's impacting disproportionately people in poverty, Indigenous people and other vulnerable populations."
In 2020, federal data showed that Indigenous people make up more than 30 per cent of Canada's prison population despite comprising just five per cent of the general population.
Earlier this month, experts and advocates called on governments to release some inmates in federal and provincial institutions amid the rapid spread of the Omicron variant of COVID-19 through Canadian jails.
Martha Paynter, a registered nurse and chair of Wellness Within, told CBC News that people in congregate facilities are more at risk of infection, and measures used by prison authorities to mitigate that risk - including lockdowns and segregation - are inhumane.
"Really, we've gotten ourselves into an untenable, unjustifiable and just purely unethical situation … It comes back to what we've been saying for two years now, which is the only solution is decarceration," Paynter said.
Paynter explained that justice departments could find safe community alternatives for some inmates, such as house arrest.
This post is for paying subscribers only