NDP Leader Jagmeet Singh Will Back Higher Military Spending
The Liberal-NDP agreement is silent on military spending and arms exports.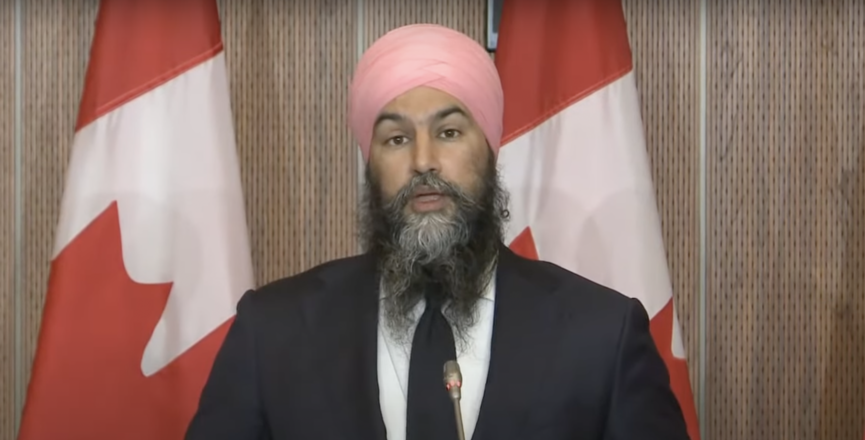 As reported in yesterday's newsletter, the NDP agreed to a deal to keep the Liberals in power until 2025 in exchange for a means-tested dental care program, along with recommitments to previous Liberal election promises, and pledges to boost existing federal programs.
The deal does not guarantee any of the promises will actually be kept, and the document outlining the agreement was light on details regarding many of the policy objectives. Notably, the document was silent on military spending.
During Russian President Vladimir Putin's illegal invasion of Ukraine, Defence Minister Anita Anand has said she is proposing "aggressive options" to increase Canada's military spending.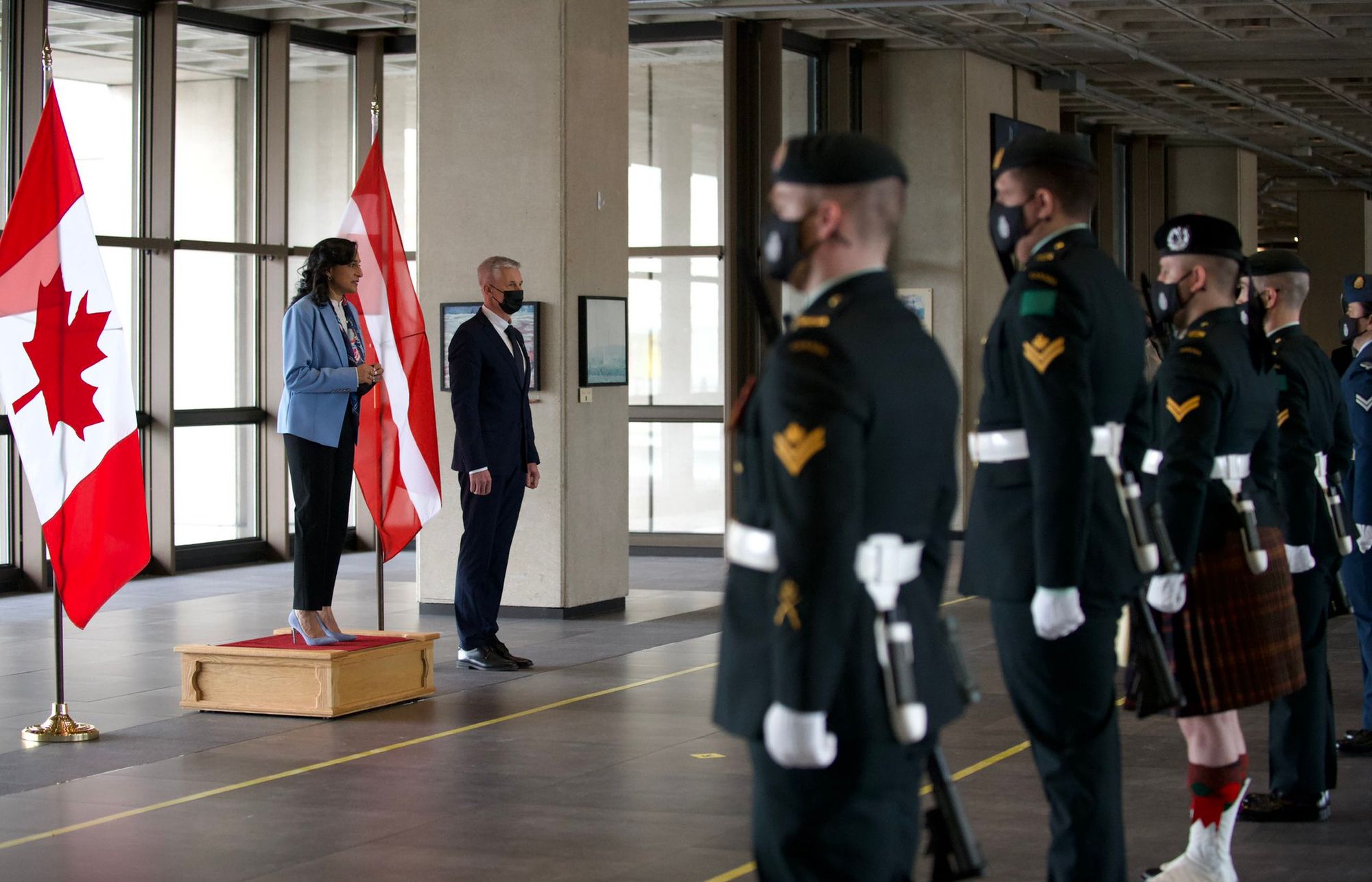 Currently, Canada spends 1.39 per cent of its GDP on the military, but Anand said one of her proposed options would increase that figure to above the two per cent target set by the NATO military alliance.
As reported by The Globe and Mail, NDP Leader Jagmeet Singh said he does not think Canada should aim for the two per cent spending target, but would not oppose it as long as federal dollars are set aside for the commitments made in the Liberal-NDP agreement.
Singh said:
"The priority that we have is health care … No decision in the budget should end up impacting our commitments to get people the care they need to take care of their teeth, the care they need to be able to see a doctor or to go to the hospital."
The NDP's 2021 election platform did not explicitly commit to increasing or cutting military spending. It stated:
"A New Democrat government will make sure that our troops have the equipment, training, and support they need to do the difficult and dangerous work we ask them to undertake. We will ensure that funding supports our national defence and international commitments, with a renewed priority of advancing multilateral peacekeeping initiatives around the world."
What military spending was planned before Anand recently proposed new increases?
The 2021 federal budget committed to $236.2 million over five years to the Department of National Defence and Veterans Affairs Canada. That figure included $158.5 million "funded from existing resources" over the same period to address sexual misconduct and gender-based violence in the military.
In 2019, the feds had planned to spend $135.1 million over six years on military departments.
The 2021 budget also increased Canada's contributions to NATO. $847.1 million over five years was set aside to maintain an additional six-fighter aircraft and a frigate as part of the NATO Readiness Initiative, plus contributions to NATO's common budget and military activities.
Additionally, the budget set aside $163.4 million over five years to "modernize" NORAD, an aerospace military command jointly run with the U.S., plus $88.8 million for "Arctic defence capability."
The NATO Association of Canada, a pro-military NGO, said the budget "reaffirms Canada's commitment" to the military alliance, and applauded it for "increasing military expenditures."
The peace-advocacy group Ceasefire, meanwhile, said "this gargantuan and growing defence budget is essentially "business as usual" in defence spending, with planned increases set out in the pre-pandemic defence policy of 2017 still going ahead in 2021-22 and beyond."
In June 2017, the Trudeau government announced a military policy called "Strong, Secure, Engaged" which promised to increase Canada's military budget by 70 per cent over 10 years.
Writing in the Toronto Star this year, Canadian Foreign Policy Institute director Bianca Mugyenyi argued:
"Those who profit from war and weapons sales want us to believe our security is dependent on increased military spending. But, for most Canadians, the opposite is true. In addition to a pandemic, our security threats are ecological, social and economic and expanding the largest federal government ministry cannot protect us from these crises."
The 2021 budget noted the NATO spending increases "will indirectly benefit Canada's defence industries," and that other military spending measures would benefit military "procurement specialists."
As well, the budget set aside $52 million over four years starting in 2023 for the Canadian Commercial Corporation, a crown corporation that facilitates international trade on behalf of Canadian weapons manufacturers.
The budget stated that the funding would "help Canadian companies win U.S. defence contracts."
This post is for paying subscribers only