Journalist-Turned-Senator Says Online News Compensation Bill Misses The Mark
"This is not going to replace the lost revenues, it's not going to bring back the size of the newsrooms and it's not going to bring back public trust"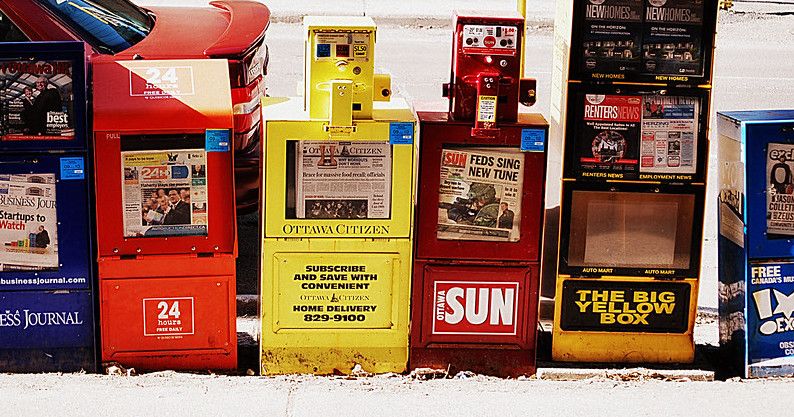 New legislation the federal government is bringing forward to force tech giants like Google and Facebook to compensate news outlets for sharing their content isn't going to rectify the problem it purports to address, says a senator who previously worked in media.
Bill C-18, or the Online News Act, would allow the owners of established news outlets to bargain collectively with big tech companies in the event they're unable to reach a private agreement on compensation.
If they cannot reach an agreement within six months, the parties will go to mediation, and if that fails then they go to arbitration, which will be overseen by the Canadian Radio-television and Telecommunications Commission (CRTC), who will also determine which media outlets are eligible for compensation.
At a news conference announcing the legislation, Heritage Minister Pablo Rodriguez decribed it as an effort to address a "market imbalance" between big tech and big media.
"We want to make sure that the news media and journalists are fairly compensated for their work. Now more than ever, Canadians need reliable and credible information, especially in a time of greater mistrust and disinformation," he said.
According to the government, 450 news outlets have been shuttered since 2008 and one-third of journalism jobs have been eliminated in that timespan.
Senator Paula Simons, who prior to her 2018 appointment was a columnist at the Edmonton Journal, said the bill is rooted in a "profound misunderstanding of the symbiotic — one might say parasitic — relationship" between tech giants and digital news outlets.
She recalls that during her 23 years at the Journal, the editorial team's goal was to have their content prominently displayed on Google, which led to much frustration at times.
"The problem isn't that these websites are getting rich by exploiting journalists' links. They monetize those links to an extremely minor degree. They're getting rich because the advertising market collapsed and sites like Google and Facebook stole advertising revenue," Simons said. "They didn't steal the content."  
News Media Canada, which represents legacy newspapers including the Globe and Mail and the Postmedia chain, and the Canadian Association of Broadcasters have praised the bill.
"This legislation levels the playing field and gives Canada's news publishers a fair shot and doesn't require additional taxpayer funds," News Media Canada chair Jamie Irving — scion of the Irving fossil fuel empire and owner of Brunswick News — said.
Simons said the prospect that this legislation will help prop up legacy media outlets at the expense of "new, interesting, edgy, fresh independent voices" is troubling.  
She emphasized that she shares the government's concern about the spread of disinformation and the weaning influence of reliable, fact-based news.
"We've lost the sense of community that came when everybody read the same daily newspaper or everybody watched the same nightly newscast. And I think that it has made COVID a much harder experience to go through because there wasn't a shared trust in reliable mainstream media outlets," Simons said.
"[But] I don't think that arranging a subsidy for legacy newspapers that made poor management decisions is the highest, best use of Canadian government."
Another unintended consequence of the legislation is that it could make media outlets beholden to the big tech companies who, if this bill passes, will be subsidizing them.
"This is not going to replace the lost revenues, it's not going to bring back the size of the newsrooms and it's not going to bring back public trust," Simons said.
This post is for paying subscribers only