Palestine Refers Israel's Killing of Journalist to The ICC. Canada Has 'No Comment.'
Minister Joly had no comment when asked if Canada would support Palestine's request for the ICC to investigate Israel's killing of journalist Shireen Abu Akleh.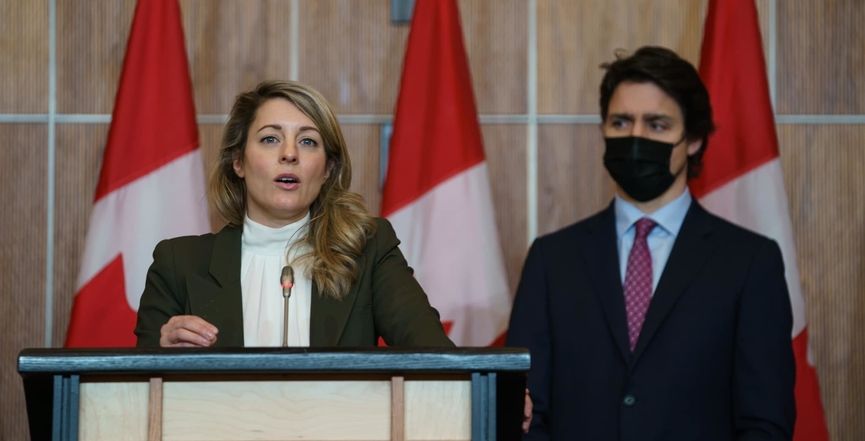 Written by Alex Cosh
Foreign Affairs Minister Melanie Joly had no comment Monday when asked by The Maple if Canada would support Palestine's request for the International Criminal Court (ICC) to investigate Israel's killing of Palestinian journalist Shireen Abu Akleh.
Last week, Israel said it had identified the soldier's gun that "may" have killed Abu Akleh earlier this month.
As previously reported, the Israeli military shot and killed the highly respected Al Jazeera correspondent while she was on assignment in the city of Jenin, according to multiple eyewitnesses and colleagues who were at the scene.
Abu Akleh was wearing a clearly marked press vest and was standing next to other journalists when she was shot in the head.
Days later, the Israel authorities sparked more outrage when police violently attacked Abu Akleh's funeral procession, striking her pallbearers with clubs as they carried her coffin.
Israel is calling on the Palestinian Authority (PA) to hand over the bullet that killed Abu Akleh, which Israel says it needs in order to identify the weapon it believes may have been used to shoot her.
Critics have noted that Israel could just as easily turn over the weapon to the PA, which does not trust Israel to investigate itself for killing a journalist, a war crime under international law.
On Monday, the PA formally brought the case to the ICC asking for an independent investigation, and has said it is prepared to cooperate with any country except Israel.
Israel, meanwhile, said it will not open a criminal probe into the killing, citing concerns about public opinion within Israel.
Shortly after the Israeli military killed Abu Akleh, Israeli officials falsely suggested that "Palestinians" were responsible for the killing, a claim the government walked back after being promptly debunked by human rights group B'Tselem.
Another independent probe by the Dutch research consortium Bellingcat has corroborated the accounts of multiple eyewitnesses who said the Israeli military was responsible for the killing.
As well, video footage released last week showed there was no fighting taking place in the area immediately before Abu Akleh was shot. The footage shows Abu Akleh and other journalists walking in the direction of Israeli forces moments before gunfire can be heard.
Last week, The Maple contacted Minister Joly asking if she would join calls for an "independent" investigation into Israel's killing of Abu Akleh.
Joly previously called for a "thorough" investigation, but did not specify that this should be conducted by an independent body such as the ICC.
The Ministry told The Maple Friday that they had "no further comment" when asked if they would specifically call for an independent investigation.
The Maple contacted Joly's office again on Monday asking if Canada would support Palestine's request for an independent ICC investigation. Joly's office promptly reiterated that it had no further comment.
Canada has previously refused to support Palestinian cases brought to the ICC on the basis that Canada "does not recognize a Palestinian state" and therefore does not recognize its right to bring cases to the international court.
The U.S. State Department renewed calls last week for a "thorough and transparent" investigation into Abu Akleh's death, but also stopped short of calling for the investigation to be independent.
Both Canada and the United States are key international allies with Israel. In 2020, Canada sold the apartheid state $19 million in military goods and technology.
---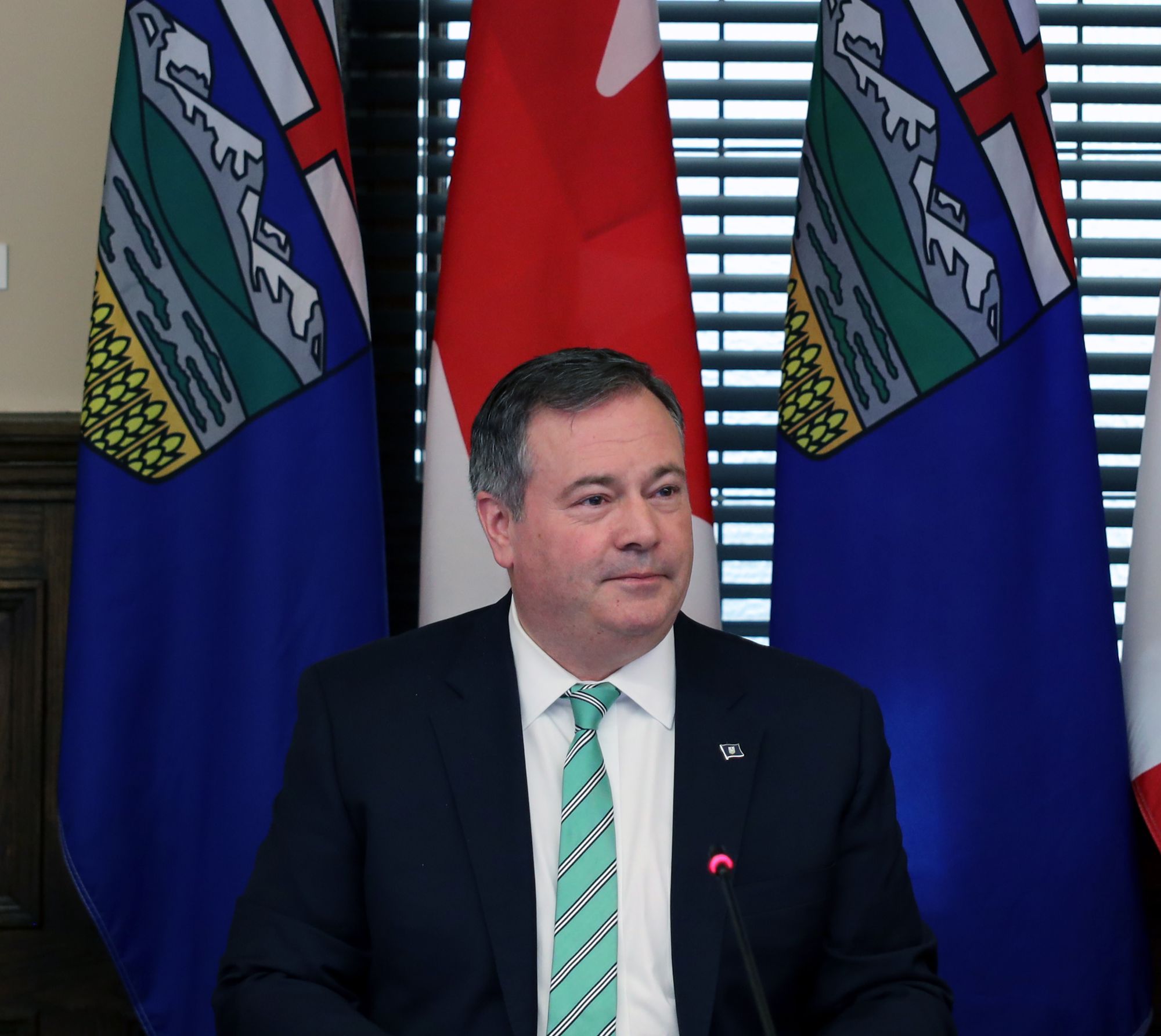 Jason Kenney Has Resigned as UCP Leader. Now What?
In this week's episode of The Maple's North Untapped podcast, we spoke to PressProgress reporter Stephen Magusiak about Alberta Premier Jason Kenney's surprise announcement last week that he is resigning as leader of the United Conservative Party (UCP).
In a leadership review vote, Kenney secured 51 per cent approval among UCP members, a margin he said was too narrow to stay on as leader.
On Saturday, Kenney told his radio show listeners that he will not run in the party's next leadership contest.
We asked Magusiak about the timeline of events that led to Kenney failing to keep the rivalling factions of his party together. Magusiak explained:
"This is actually the result of a long, and, frankly, fairly impressive campaign of grassroots organizing, unfortunately from the far right, that made this happen. The catalyst was [Kenney] was blamed for all of the pandemic suffering from his base, the United Conservative Party's base, simply by acknowledging that the pandemic existed. Any restrictions at all to these people were unacceptable."
However, Magusiak noted, the bad blood against Kenney from within Alberta's conservative movement dates back much further.
To hear more about the roots of Kenney's resignation, what his next move might be and whether the UCP can hold itself together over the coming months and years, download this week's episode of North Untapped on Apple, Spotify or Google.

This post is for paying subscribers only