Written by Alex Cosh
On the latest episode of The Maple's North Untapped podcast, we spoke to Passage's managing editor, Davide Mastracci, about his recent article criticizing Global News' reporting on Don Valley North MP Han Dong.
Global's story quoted two anonymous sources who claimed Dong advised a senior Chinese diplomat that Beijing should delay releasing two Canadians, Michael Spavour and Michael Kovrig, from Chinese custody in February 2021.
Dong vehemently denies the allegation, and last week issued a legal notice against Global demanding a full retraction and apology from the news outlet.
On the podcast, we discussed some of the concerns raised about Global's reporting, and why even if the story's central claims turn out to be correct, the reporting as it currently stands has not done enough to provide substantial proof or earn the trust of readers.
This is a very interesting episode, and we strongly encourage you to give it a listen!
Download the full episode for free on Apple, Spotify or Google.

---
Not An April Fool: Former NDP Premier Joins Board Of Coal Company
On April 1, The Globe and Mail reported that former B.C. premier John Horgan, a New Democrat who campaigned on "clean growth" and "climate action," had joined the board of a coal company.
Despite the date, the report - which was galling to climate activists and many NDP supporters - was no joke. The Globe explained:
"Mr. Horgan, who before becoming premier was the B.C. New Democrats' mining and energy critic, is joining the board of Elk Valley Resources, an enterprise that is in the process of being spun off from Vancouver-based Teck Resources Ltd. The new business will focus on producing coal used to make steel."
Horgan pre-emptively dismissed critics of his move:
"I've got other things that I am going to be working on that may be more to the taste of those who would kick up some dust, but the people that are kicking up dust, oftentimes, kick it up for the sake of kicking it up."
---
$3.4 billion
Data of the day from CBC News: "The federal government is adding $3.4 billion to its $20 billion offer for First Nations child welfare compensation, says the Assembly of First Nations and the First Nations Child and Family Caring Society of Canada."
---
"Global News' Shoddy Reporting On Han Dong Is Collapsing"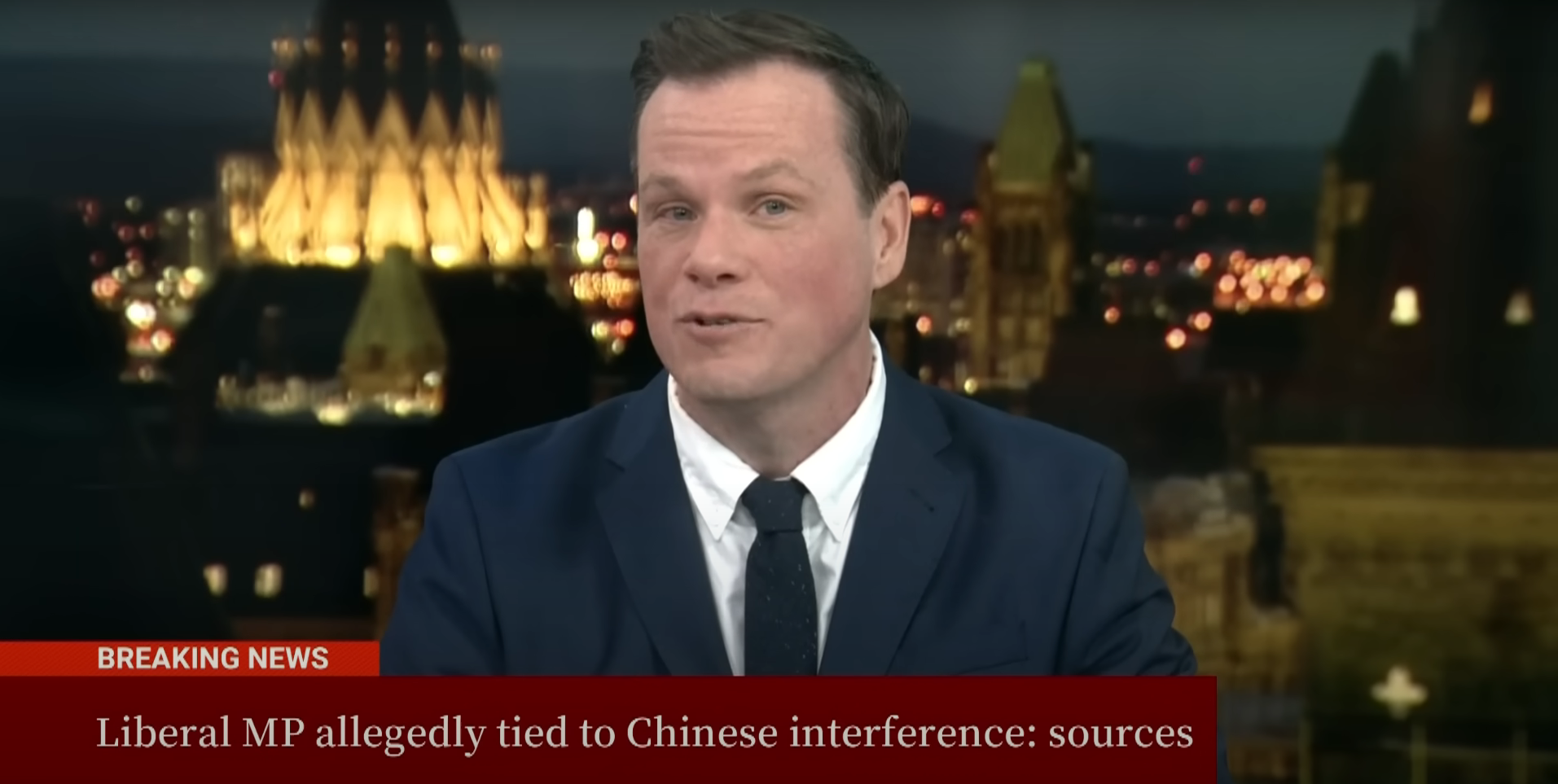 This article provides context or a deeper understanding of today's top story
"The outlet's reporting on Dong's call with the Chinese diplomat left out an absolutely crucial detail that has now been made public."
---
Other News
"Telus and B.C.'s Medical Services Commission are working to find a resolution outside of court in a dispute over the company allegedly extra billing patients for health services," The Tyee reports.
An organization advocating for constitutional rights told a judge that the federal government did not have sufficient evidence to invoke the Emergencies Act during last year's "freedom" protests in Ottawa, The Canadian Press reports.
At PressProgress, Stephen Magusiak provides an explainer of why a leaked phone recording of Alberta Premier Danielle Smith is blowing up politics in that province.
---
Before You Go
We're a small team with a shoestring budget. We can publish stories that the corporate press wont because we're entirely reader-funded. No investors, no advertisers.

We rely on the support of our readers to help us grow. If you support this type of journalism, here are some ways you can help…
🙏 Our work is funded entirely by readers like you. Become a member and help keep our journalism alive.
📣 Share The Maple on Facebook or Twitter and help us spread the word!
💵 Make a one-time donation to our Freelancer Fund and help us commission the top Canadian journalists.
📫 Sharing is caring - forward this newsletter to a friend and encourage them to subscribe today! (Hint: you can sign up here).
🎧 Prefer listening to your news? Check out our podcast here.
Get all the latest posts delivered straight to your inbox.
Processing your application
Please check your inbox and click the link to confirm your subscription.
There was an error sending the email