Trudeau's Private Donation Matching Pledge for Atlantic Canada Criticized
"We've apparently privatized disaster relief such that the government is just one actor matching donations from other ones."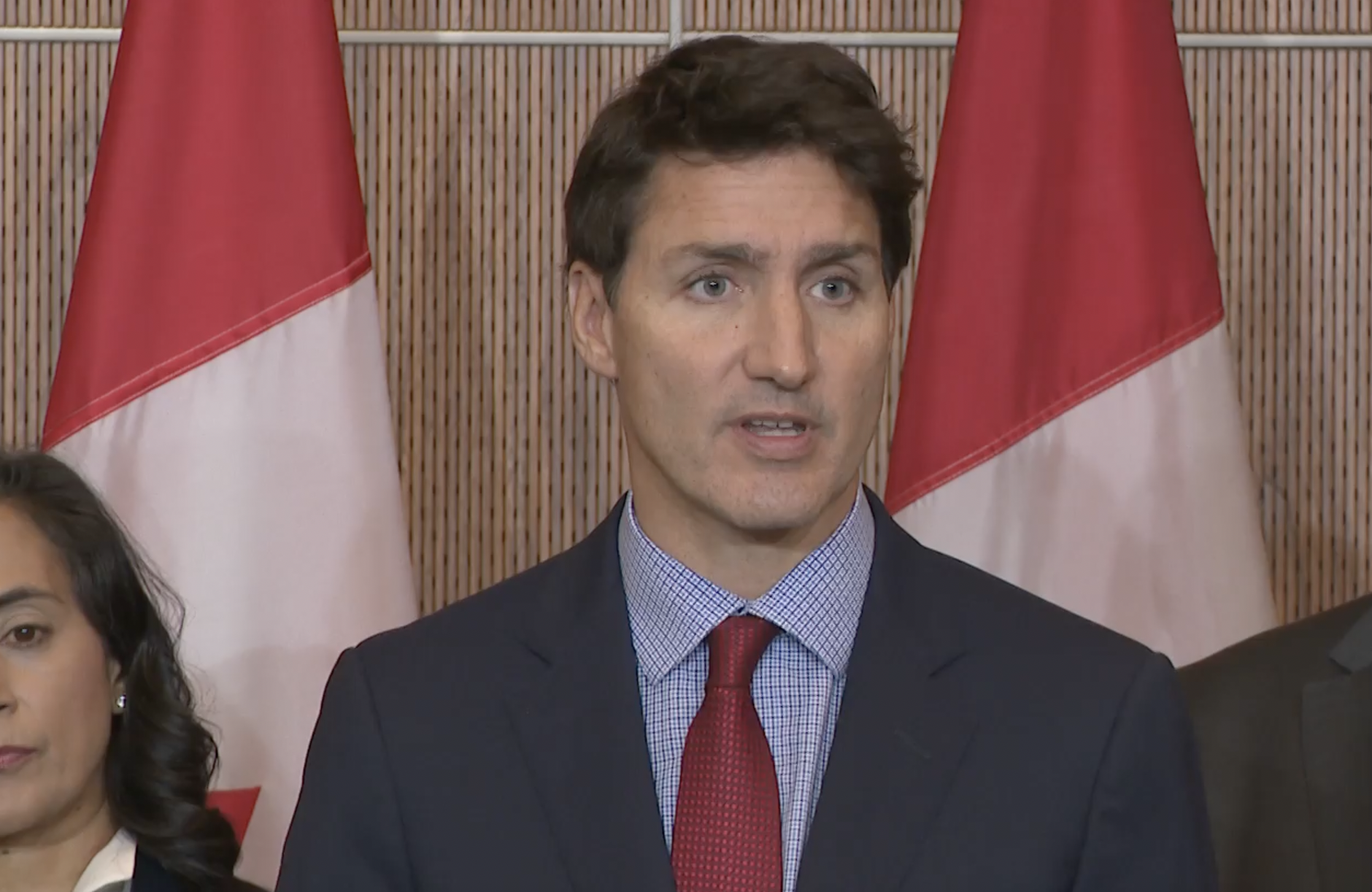 Written by Alex Cosh
Prime Minister Justin Trudeau is being criticized over his government's pledge to support Atlantic Canada's post-tropical storm Fiona emergency relief efforts by matching private donations rather than simply providing funds as needed.
On Sunday, the federal government announced it had "established a donation-matching program with the Canadian Red Cross to support those impacted by the storm and will match donations Canadians and corporations make for the next 30 days with the possibility of extension."
The announcement explained further: "Donations to the Hurricane Fiona in Canada Appeal will support the range of emergency services the Red Cross is delivering to those in need including interim housing, clothing, food, and other essential supplies."
The donation-matching pledge comes alongside other federal measures, including the deployment of Canadian Armed Forces (CAF) members who are reportedly helping clear road links, removing debris and restoring electricity in regions without power. On Saturday and Sunday, formal Requests for Federal Assistance from Nova Scotia, Prince Edward Island (P.E.I.), and Newfoundland and Labrador were approved by Public Safety Minister Bill Blair.
On Sunday, The Globe and Mail reported, "Blair told a news conference … that the government will co-ordinate with provinces to deliver financial aid to uninsured people in Atlantic Canada through a disaster funding program."
However, according to the Globe, "insurance experts say such assistance for uninsured people is only a stopgap measure, and that it's important that Ottawa make government-backed flood insurance available as soon as possible."
During a press conference on Monday, Trudeau said: "The scale of the damage means that people are still facing a tough time … There will be a lot of work ahead in the coming days and months to clean up and rebuild."
The storm wrecked homes, bridges, roads and other infrastructure throughout Atlantic Canada. In New Brunswick, at least 95,000 residents were without power on Saturday. By Sunday, more than 85 per cent had their power restored, but thousands remained cut off as of Monday afternoon, according to CBC News.
In Nova Scotia, upsetting images of destroyed homes, felled power lines and uprooted trees illustrated the scale of the destruction, which left many without power and/or in emergency shelters. Newfoundland and Labrador Premier Andrew Furey said Monday that nearly 100 homes were damaged beyond repair in southwestern Newfoundland.
During the Monday press conference, Trudeau offered condolences to the family of a 73 year-old woman who died in Port aux Basques, Newfoundland, as a result of the storm, and the loved ones of an individual who passed away on P.E.I. Trudeau then restated his government's commitment to the donation-matching pledge:
"I know Canadians are watching with consternation the images that they've seen, or, like so many Canadians, have friends and family members in Atlantic Canada that we've been worried about. It's an opportunity to step up and give what we can to support people on the ground."
Responding to the Trudeau government's pledge, Newfoundland-based commentator Paris Marx tweeted: "The government exists to step up in moments like this, take the actions necessary to help people, and fund the process of rebuilding. People shouldn't have to donate; that's why we pay taxes."
Toronto-based writer Luke Savage wrote that "we've apparently privatized disaster relief such that the government is just one actor matching donations from other ones."
He added: "... Just spend whatever has to be spent to give people the support they need instead of starting a GoFundMe."
From further afield, Malmö University development studies professor Tobias Denskus wrote: "You have to make a donation so the government matches it with your tax money seems a bit of an odd take even if the good intentions are genuine & the money is needed."
Writing in the Queen's Gazette, Queen's University civil engineering professor and director of the Beaty Water Research Centre Ryan P. Mulligan explained the climate implications of the storm:
"Hurricanes with the size and strength of Fiona do not usually maintain their high wind speeds this far north. This makes Hurricane Fiona a pivotal event in the Canadian coastal ocean, as it raises the question of when this will happen again ... climate change leads to warmer ocean water at higher latitudes. A warmer future increases the probability that more intense storms will reach Canadian coasts."
This post is for paying subscribers only