The Conservative Party's third leadership race since Prime Minister Justin Trudeau defeated Stephen Harper in 2015 is officially underway, with the April 29 deadline to meet nomination and fundraising requirements having passed.
There are six candidates in the race — Carleton MP Pierre Poilievre, former Quebec Liberal premier and federal Progressive Conservative leader Jean Charest, Haldimand-Norfolk MP Leslyn Lewis, Brampton Mayor Patrick Brown, Parry Sound-Muskoka MP Scott Aitchison and independent Ontario legislator Roman Baber.
Interestingly for a party whose disproportionate support in Western Canada cost it the past two elections despite winning the popular vote both times, there is no leadership candidate who lives west of Ontario.
The leadership candidates were approved based on having raised $300,000 and collecting 500 nomination signatures each. However, three candidates who were rejected — Joel Etienne, Joseph Bourgault and Grant Abraham — say they met these requirements.
The disqualifications, specifically those of Bourgault and Abraham, "stymie efforts from anti-abortion group Campaign Life Coalition [CLC] to get more social-conservative candidates to the ballot," the Globe and Mail reported last week.
The leadership race occurs against the backdrop of a draft U.S. Supreme Court decision overturning Roe v. Wade, which has mandated abortion access across the U.S. since 1973. The Supreme Court's decision was applauded by the CLC, who promised to redouble their fight against abortion rights in Canada.
Of the six candidates in the race, just Lewis has received a "green light" from CLC for her outspoken opposition to "sex-selective" abortions.
With five of the six candidates having expressed pro-choice perspectives, the leadership race isn't going to focus on abortion rights, much to the CLC's dismay.
So who are these candidates and how do they plan to position the Conservatives for the next federal election, slated for 2025?
Pierre Poilievre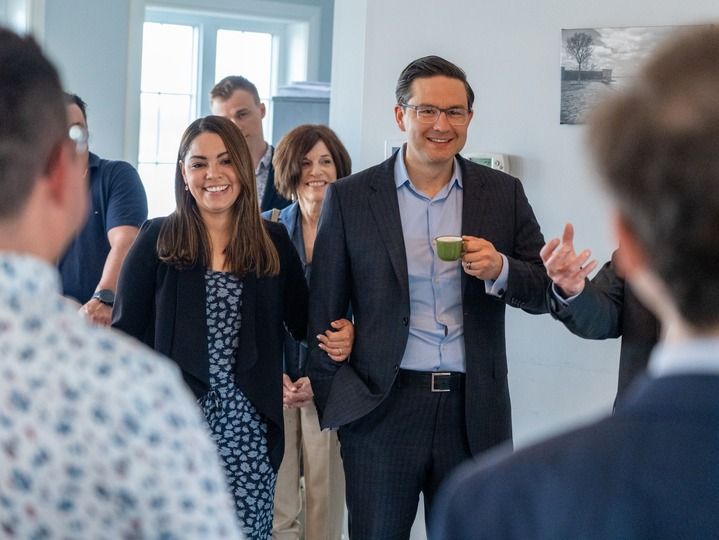 It's hard to deny that Poilievre is the candidate who has drummed up the most enthusiasm among the six.
He has been hosting massive campaign rallies across the country, including one in his hometown of Calgary. I attended it along with 5,000 others.
Poilievre, who was first elected to office in 2004 at the age of 25, is presenting himself as an everyman who is standing up to the "gatekeepers" in Ottawa.
In his stump speech at the Calgary event, Poilievre told a poignant anecdote about a couple who make $100,000 a year working in a quarry that produces materials made to build homes but live in a trailer park.
"When the people who build our homes can no longer afford to live in them, our economic system is fundamentally unjust," he said to uproarious applause.
Although Poilievre identified an important material concern of many Canadians, his proposed policies will only worsen these conditions.
For example, his solution to the housing crisis is to "print less money — build more houses," which will no doubt assist highly profitable real estate developers who continue to flood the market with unaffordable market housing supply.
Poilievre promises to combat "Justinflation" with "common cents," and promotes cryptocurrency as a way to take on the "bankers and politicians" responsible for the financial crisis of 2008 and make the economy more "free."
He added he will "support pipelines south, north, east, west," but made no mention of climate change.
Poilievre has been unyielding in his support of the so-called "freedom" convoy that occupied Ottawa for a month earlier this year, declining to offer even a token condemnation of the extremist elements.
"Truckers not Trudeau, freedom not fear," Poilievre said in another one of his characteristic social media-ready quips.
At the first leadership debate on May 5, Charest accused Poilievre of having "supported an illegal blockade," to which Poilievre responded: "The average trucker has more integrity in his pinky finger than you had in your entire scandal-plagued Liberal cabinet," referring to Charest's time as Quebec premier.
Despite holding many hard-right positions, Poilievre is pro-choice and opposes conversion therapy for LGBTQ youth, for which he has received a red light from the CLC.
Jean Charest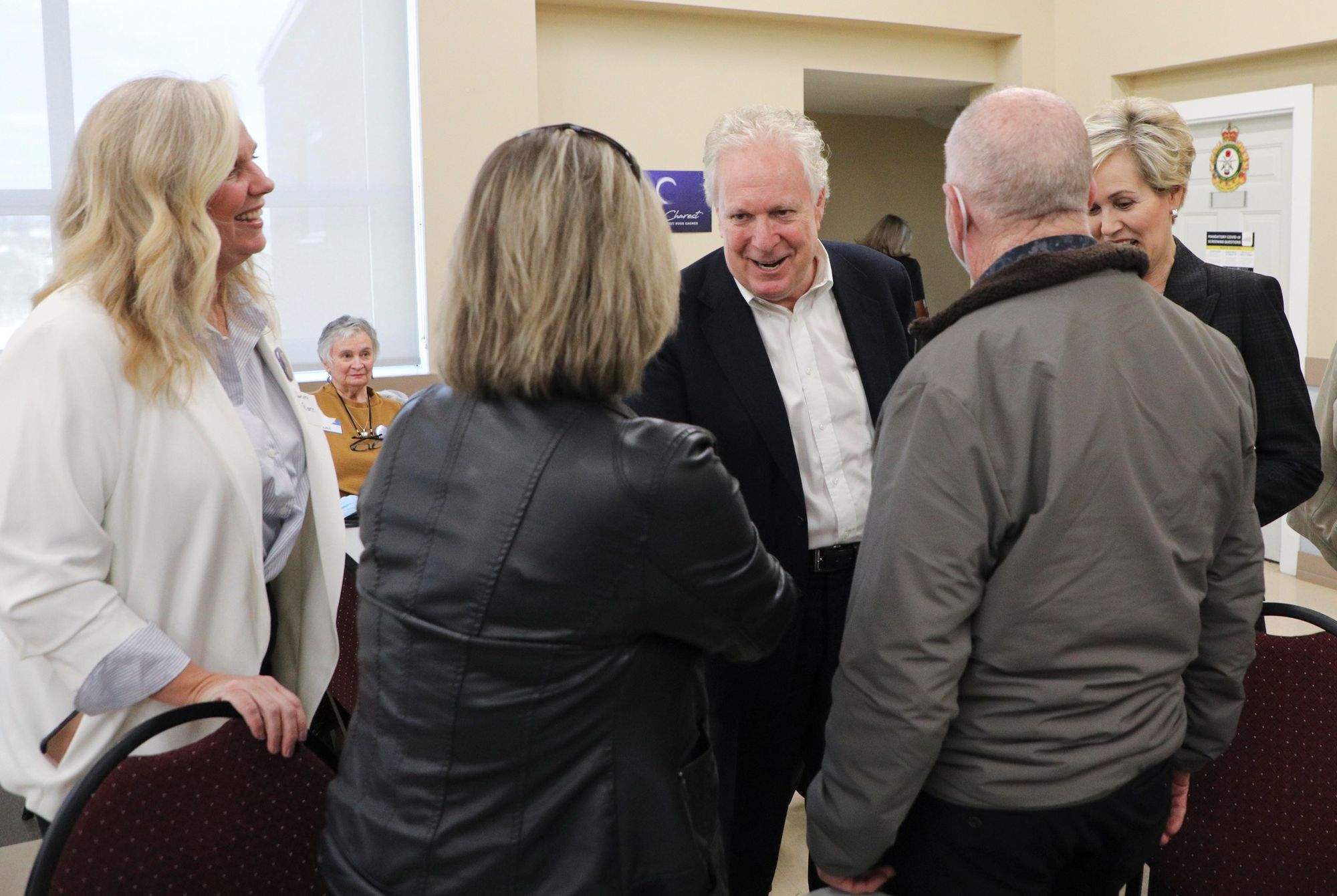 Charest kicked off his campaign in Calgary at a much quieter event, where he played up his ability to unite Conservatives of all stripes while attempting to shed his Red Tory image. He said:
"The party needs to look at itself and ask itself, who is it that we represent, what is it that we represent? Today, with the obsessive identity politics, everything becomes hyphenated, between red and blue, socons and others, when in fact we are Conservatives and I am running as a Conservative."
The former Liberal premier of Quebec has naturally been attacked by Poilievre's people as being a "Conservative of convenience." At the debate, Poilievre told Charest, "you can't run from your Liberal record."
I asked Charest whether the constituency that made him Quebec premier in 2003 exists today in the federal Conservatives. He said if the Conservatives have learned anything from the last election, it's that they need someone who can win votes in Quebec.
"Let me give you a clue — when we talk to those who are criticizing my campaign, just watch the Bloc," he said. "They're going to rediscover my name."
Charest promised a "sea change" in healthcare by re-opening the Canada Health Act to allow more private services, which he has characterized as a way to provide an alternative to pandemic lockdowns.
"That way, you gain in efficiency, you gain in cost and also you free up hospital beds to be able to care for people who have more serious, more complicated cases," he told the CBC.
Despite being the father of Quebec's cap-and-trade system, Charest wants to get rid of the federal carbon tax and revert to former prime minister Stephen Harper's climate targets of 30 per cent below 2005 emissions by 2030, down from Trudeau's 40-45 per cent goal.
Charest's work lobbying for Chinese state telecom company Huawei has come under scrutiny. At the debate, he would not disclose how much he was paid by the company after being hectored by Poilievre to "come clean" for the sake of party unity.
Charest maintains his lobbying work helped secure the release of Canadians Michael Kovrig and Michael Spavor from Chinese captivity.
On housing, Charest's policy is to build more housing supply, which CBC reporter Nick Boisvert observed "is essentially the same pitch being offered by his main leadership rival and the Liberal government itself."
Leslyn Lewis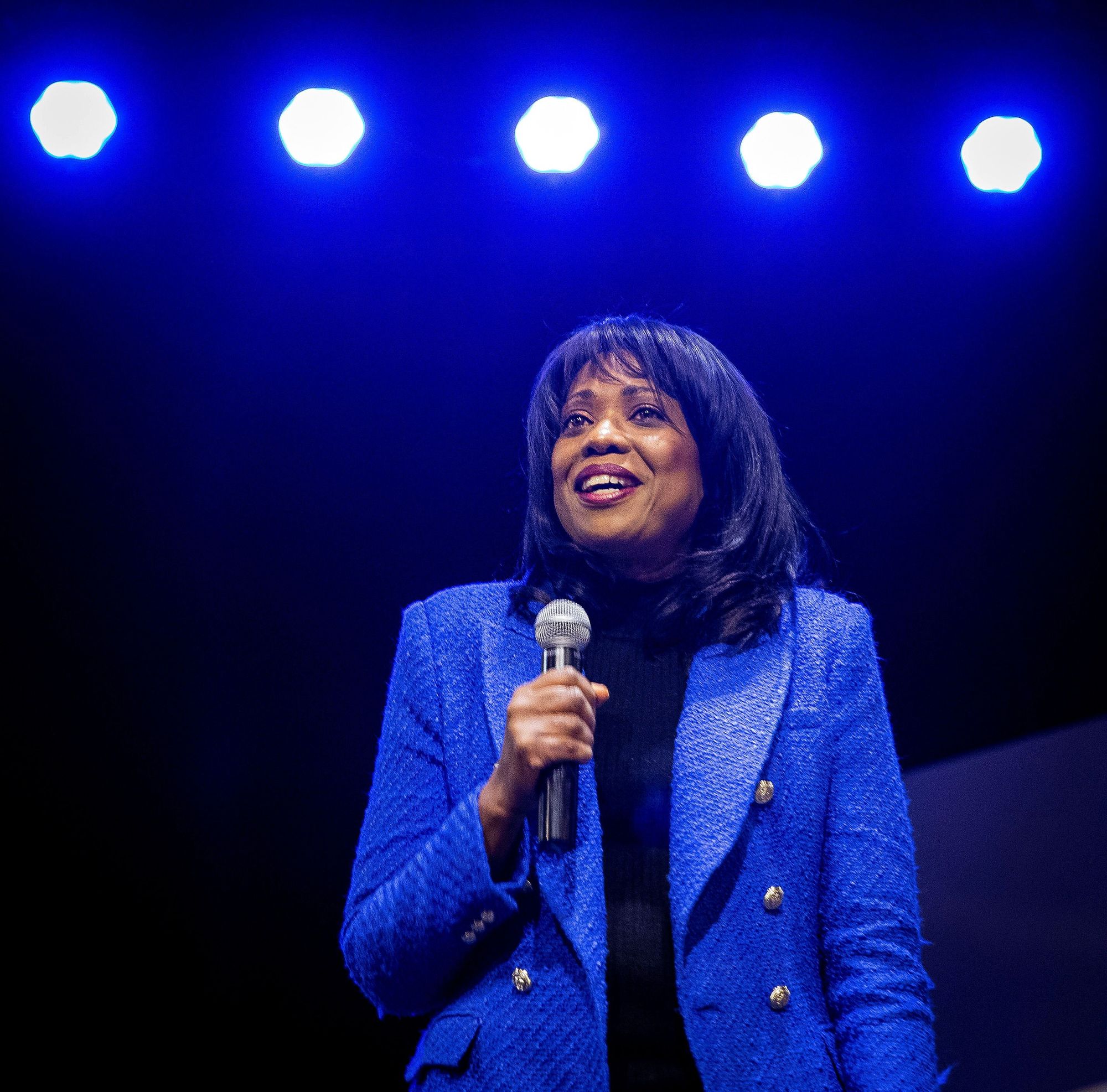 Lewis is the only candidate who also ran in the 2020 leadership race, placing third in that contest on a staunch social conservative platform. She carried this momentum to be elected as an MP in her rural Ontario riding in last year's election.
In a 2020 op-ed for the National Post, Lewis accused Trudeau of overseeing a bloodless "socialist coup." Lewis wrote:
"Under this socialist revolution, there is no need to confiscate your property — they can simply redistribute your wealth through a home equity tax, confiscate hunting firearms that were legally purchased and owned, increase a ubiquitous carbon tax, or even potentially confiscate a portion of your retirement savings through a new tax on the private sale of your home."
She is a devout Christian and has been open about her agenda to curtail abortion rights in Canada.
At a campaign stop in Calgary, she told attendees the public education system is "indoctrinating" kids with the "ideology of the dominant political group."
"They're not learning reading, writing and arithmetic, like when we were in school," she told the mostly unmasked audience of 120 people.
Lewis called for "parental rights legislation that will support parents raising their children in accordance with their values and not values imposed upon them by their government."
When I asked her what role she felt faith should play in the public square, she explained: "I think it's important that people be able to practice their faith without government interference."
Like Poilievre, Lewis is unconditional in her support of the so-called "freedom" convoy, arguing that Trudeau is sacrificing Canadian "national health sovereignty" upon the altar of the World Health Organization. She insists this will bring Canada under the rule of the Gates Foundation.
At Thursday's debate, Lewis attacked Poilievre for being insufficiently supportive of the convoy. "You did not speak up until it was convenient," she said. "You did not speak for the truckers and you did not speak the loudest."
Lewis told CTV News last month that she was banking on the Greater Toronto Area's large "immigrant population" endorsing her socially conservative perspective.
"I am pro-life. I believe that people who are pro-choice, we can have a conversation. In fact, many of my closest friends are pro-choice and we have great conversations," she said.
Patrick Brown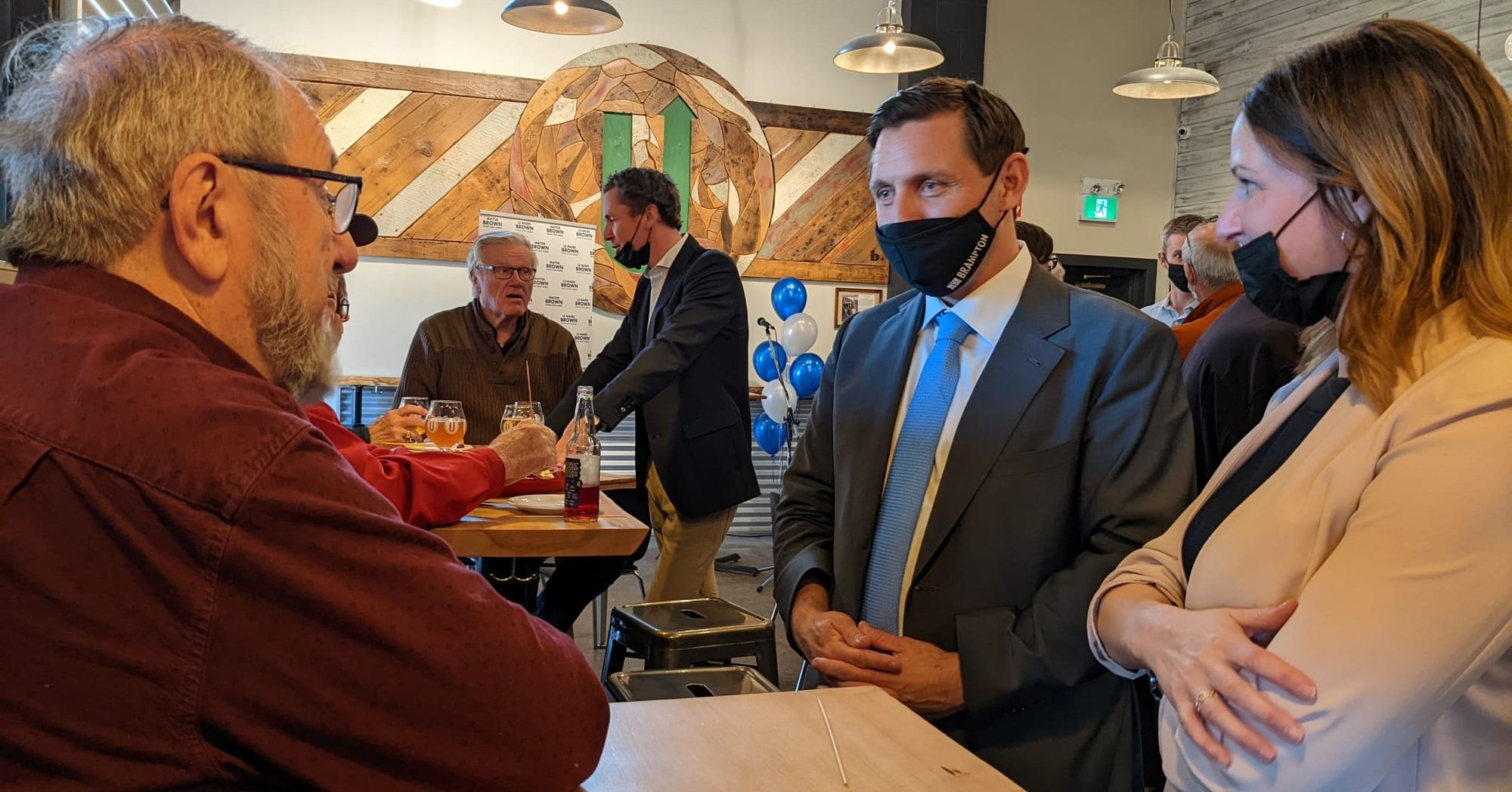 Prior to being mayor of Brampton, Brown was the leader of the Ontario PC Party, resigning after allegations of sexual impropriety surfaced in early 2018.
He sued CTV News for the story that revealed the allegations, after it incorrectly identified one of his alleged victims as being under age. Brown and CTV reached a settlement on March 9 — four days before he announced his candidacy for the federal Conservative leadership race. CTV acknowledged it got "key details" of the story wrong, but no money changed hands.
Brown was able to win the Ontario PC leadership in 2015 by expanding the party's membership, a strategy he is emulating in the federal leadership race by specifically courting Canada's Sikh, Muslim, Tamil and Chinese communities, whom he says "have all felt mistreated by the party."
To that end, he has eschewed massive rallies like Poilievre's in favour of smaller meetings with the ethnic communities that he is trying to bring into the fold. These events are live-streamed on Facebook.
"My path to victory is not winning the party membership," he told The Canadian Press. "My path to victory is bringing new people in and having a decent level of support within the party."
He was a no-show at Thursday's debate because "he was too busy holding events," the Globe and Mail reported.
Brown has taken some bold foreign policy positions, calling for Canada to de-list the Tamil Tigers as a terrorist organization and comparing Russia's attack on Ukraine to Israel's occupation of Palestine.
"I am not interested in being a sheep that follows others. If I am prime minister, I am going to do what I feel is right," Brown said.
He is friends with Indian Prime Minister Narendra Modi, whom he met in 2009 — four years after Modi was barred from the U.S. for having failed to stop anti-Muslim riots when he was chief minister of the state of Gujarat.
As Brampton's mayor, Brown announced in January the city would contribute $100,000 towards legal action against Quebec's Bill 21, which prohibits public sector workers from wearing religious symbols.
Brown has a pact with Charest, whom Brown has admired since his youth, not to attack each other during the campaign, the Toronto Star reported in March.
Roman Baber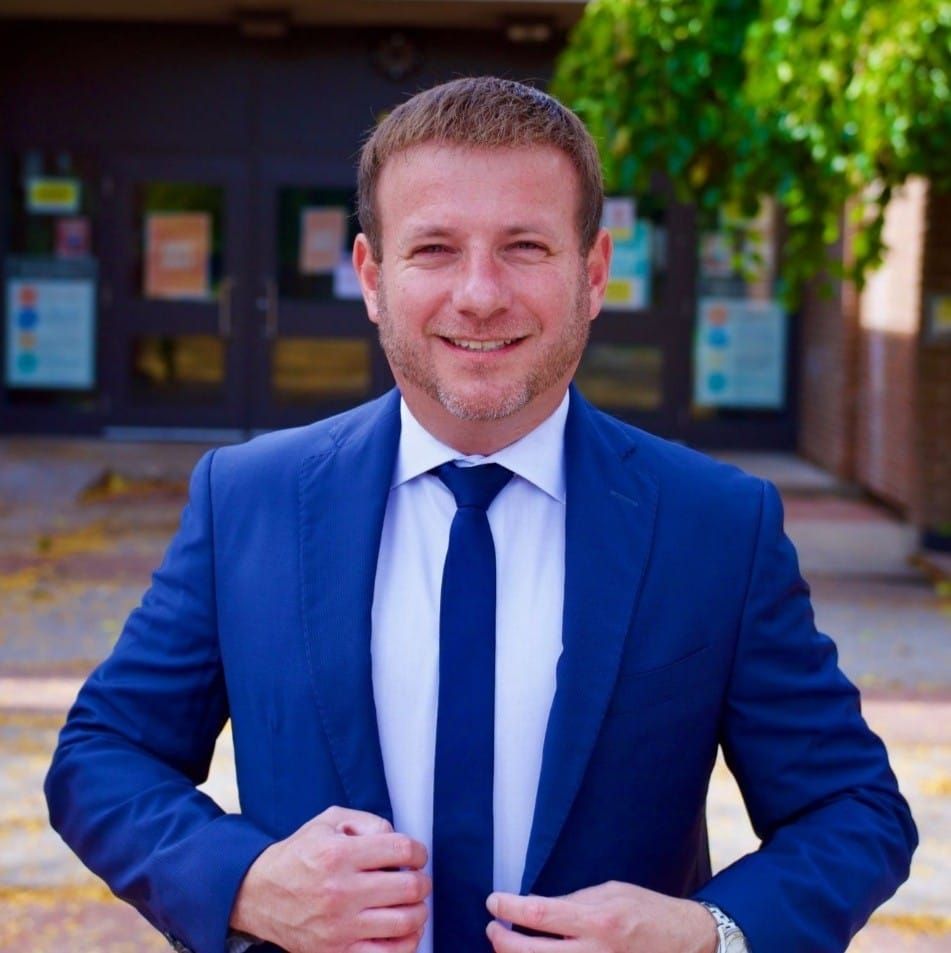 Baber was expelled from the governing Ontario PC party last year due to his repeated criticism of pandemic mitigation measures, which he has claimed are part of a larger "erosion" of democracy.
Central to Baber's personal narrative is the fact that he immigrated to Canada at age 15 after leaving the Soviet Union, which he suggests Canada increasingly resembles.
He has called vaccine mandates "blanket discrimination" and claims that public health officials are inhibited from revealing what believes to be the truth about vaccines due to fear of retribution.
"If doctors were not afraid of the regulator from coming after their licences, we would be out of this mess years ago," he told the Hamilton Spectator last month.
In March, Baber claimed pandemic measures were tied to "cancel culture and political correctness."
His leading policy announcement was a pledge to match provincial funding for treating autistic people by up to $500 million per year in an effort to encourage provincial governments to "get their act together."
Scott Aitchison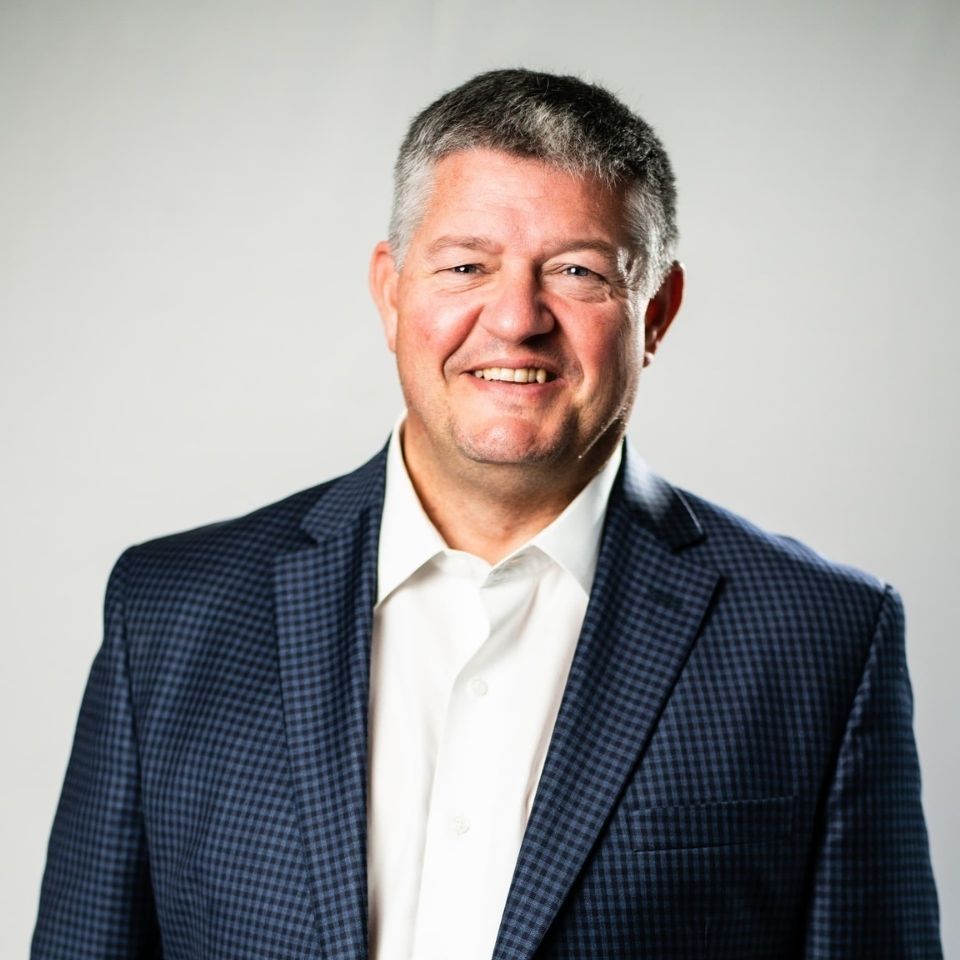 Aitchison launched his campaign at a brewery in Huntsville, Ont., where he was mayor before becoming an MP in 2019.
He told the audience he wants to increase military spending, ensure all Canadians have access to clean drinking water "whether they live on a reserve or not" and collaborate with the provinces to "finally fix our health care."
A member of his team told Global News that his campaign would emphasize "character and tone." In his campaign launch video, Aitchison said he wants to "put an end to the politics of fear and anger."
According to his campaign website, Aitchison wants to "crack down on money laundering," build more homes, invest in affordable housing and will force cities to "end exclusionary zoning."
If he becomes party leader, Aitchison said he will have "a real plan to fight climate change."
Jeremy Appel is a journalist based in Calgary, and his work has appeared in The Sprawl, CBC Calgary, Jacobin, Passage and the Forward. He also co-hosts the Forgotten Corner and Big Shiny Takes podcasts.
Get all the latest posts delivered straight to your inbox.
Processing your application
Please check your inbox and click the link to confirm your subscription.
There was an error sending the email