Written by Alex Cosh
In a special episode of The Maple's North Untapped podcast, we interviewed B.C. NDP leadership candidate Anjali Appadurai about her healthcare policy platform, and why she believes bold measures are required to address the intersecting crises impacting British Columbia's health system.
We discussed how Appadurai went about formulating the policy document, how the climate emergency directly impacts public health, the drug poisoning crisis, and how she hopes her policy proposals will influence the provincial government's decisions even if she doesn't win the leadership race.
Download the full episode on Apple, Spotify or Google.
On Monday, Appadurai's campaign also released its "healthy climate" policy plan, which includes a pledge to launch a green jobs guarantee program, a zero-carbon building code for all new buildings by 2026, free universal transit in urban centres, and an immediate moratorium on all new fossil fuel extraction permits.

---
Canadian Sex Workers Make Case for Decriminalization
"After two days of arguments by applicant interveners detailing the harms of the laws criminalizing sex work in Canada, the attorney general said in court that "ending the sex industry will not happen overnight." At this, the Canadian Alliance for Sex Work Law Reform clapped back on Twitter. "Oh, sweetie, it will never happen, not as long as sex workers need the money. And we don't see you or any of the interveners putting energy into lining our pockets." ... It's no wonder the Alliance was feeling sassy. They had been girding their loins through demeaning arguments from the respondents since they began preparing the case two years ago."
---
1.4 million
Data of the day from Statistics Canada: "Of those who indicated a previous positive test or a suspected infection for COVID-19, 14.8% experienced symptoms at least three months after their infection. This translates into about 1.4 million Canadian adults or 4.6% of the Canadian population aged 18 years and older."
---
B.C.'s Drug Decriminalization Bid Masks A Sluggish Safe Supply Policy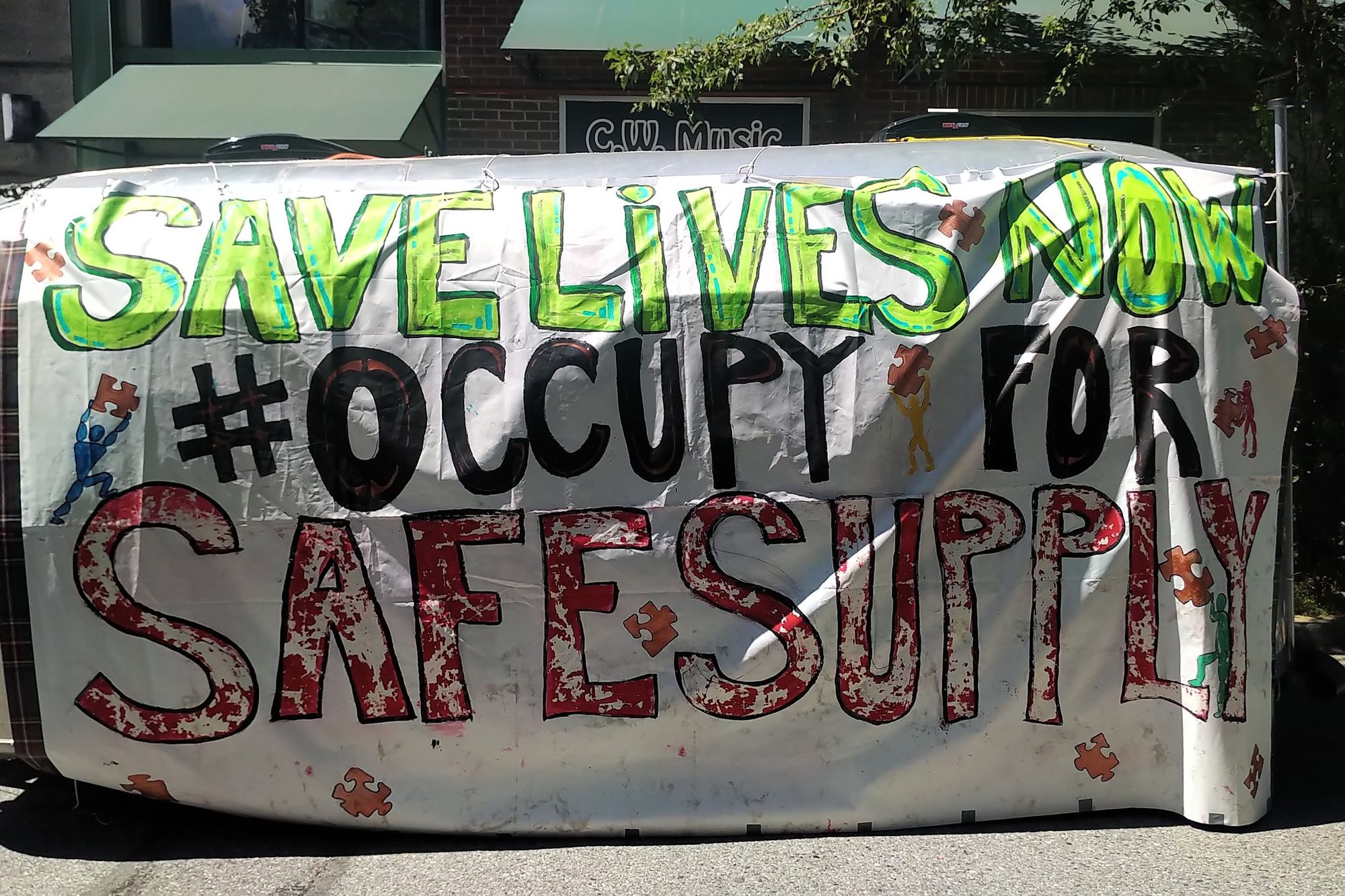 This article from February 2021 provides context or a deeper understanding of today's top story
After nearly five years of government promises to end the drug death crisis, the situation is worse than ever. The ruling NDP government responded last year by asking the federal government for a provincial exemption to decriminalize drug possession for personal use.
Read the article from Passage.
---
Other News
Ontario Premier Doug Ford says he supports the measures taken by the federal government to end the so-called "Freedom Convoy" protests last winter, The Canadian Press reports.
Four First Nations partnerships that worked on the Coastal GasLink pipeline are now suing the company and a former prime contractor for $10 million, alleging they haven't been paid for all their work, The Tyee reports.
The Canadian Union of Public Employees says their 55,000 education worker members in Ontario, such as custodians, early childhood educators and administration staff, will be in a legal strike position as of Nov. 3, The Canadian Press reports.
---
Catch up on our latest stories
Get all the latest posts delivered straight to your inbox.
Processing your application
Please check your inbox and click the link to confirm your subscription.
There was an error sending the email