A B.C. NDP membership applicant who signed up to support leadership hopeful Anjali Appadurai is concerned that the party's insistence he provide documents showing he is no longer a member of a different party is part of an attempt to suppress his and other members' votes.
The B.C. NDP insists it is simply conducting due diligence to ensure the integrity of the leadership vote.
Rik Logtenberg, a city councillor in Nelson, received an email this week from the B.C. NDP membership team demanding proof that he is no longer a member of the B.C. Green Party, after he informed the NDP of his previous membership in his application.
Logtenberg decided to join the NDP after Appadurai visited Nelson for campaign events in August. He was impressed by her pledge to take bold steps to address the climate emergency, and is among the estimated 10,000 new members who have joined the B.C. NDP to support Appadurai compared to the 6,000 members David Eby's campaign is believed to have recruited.
Logtenberg's B.C. Green Party membership expired in 2021. While registering for the NDP, he was asked if he had previously been a member of another party. He confirmed he had been. Then, on Monday, he received an email from the B.C. NDP membership team seeking "confirmation that you are no longer a member of that Party," since NDP members are not allowed to be members of other parties.
The email requested either a copy of a dated cancellation request sent to the B.C. Greens' membership department, or written confirmation from the Greens stating the date that Logtenberg's membership ended. The email went on to request confirmation, by Oct. 7, that he is not a member of the federal Green Party — a legally separate organization from the provincial wing. According to the NDP, the Oct. 7 deadline is based on internal deadlines for sending out voter information packages.
"I called the party because, effectively, there's no way I can do that," Logtenberg told The Maple in an interview on Oct. 4. "I have been in the past, years ago, also a member of the federal Greens. So I have to get a written confirmation from both parties." He sent the B.C. NDP a screenshot of his Green Party online profile that shows his membership expired last year, but said this was not accepted by the NDP. On Wednesday, Oct. 5, he told The Maple he was still figuring out how to obtain the required documentation.
"It's unquestionably about suppressing the vote," said Logtenberg. "It's not about proving that I'm not a member of the [Green] party; it's to eliminate me."
In an email sent to The Maple, Heather Stoutenburg, the B.C. NDP's provincial director, insisted that the party is simply doing its due diligence in accordance with the party's membership covenant, which states only B.C. NDP members who were in good standing on or before Sept. 4 are eligible to vote. The covenant also states that "the [leadership race] CEO or their designate may conduct routine audits or spot checks of the membership list."
"We take the integrity of the election very seriously, and unfortunately a number of complaints have been made pertaining to third parties soliciting fraudulent membership," Stoutenburg told The Maple. "At the direction of our leadership CEO and as per the rules of our leadership race, we are conducting spot checks and ongoing investigations to ensure that individuals meet the eligibility requirements outlined in our constitution."
Stoutenburg noted that while "spot checks" are randomized, voter eligibility challenges are instigated by complaints.
The complaints about "third parties" likely refer to unproven allegations of campaign rule violations by the climate justice group Dogwood B.C., which encouraged its members to join the B.C. NDP and vote in the leadership contest based on each contender's stance on addressing the climate emergency.
Despite not endorsing any candidate — and stating that it received approval for its strategy from Elections BC before the leadership race began — the group is being investigated over accusations of making a "political contribution" in violation of election laws. Dogwood insists no rules were broken, and says the complaints against it highlight the B.C. NDP's reluctance to discuss its support for fossil fuel projects.
A recent investigation published by The Breach supports this assessment, reporting that "some of those leading the public attacks [against Appadurai and Dogwood] are part of an emerging class of NDP-connected lobbyists, who appear to be worried they could lose their insider access under an Appadurai government and be unable to deliver for their clients, many of whom are fossil fuel companies."
Stoutenburg told The Maple that new members are also being asked about their federal affiliations because B.C. NDP members are automatically members of the federal NDP, which prohibits membership of other federal parties.
The investigations into new members comes in the context of unfounded suggestions from within the B.C. NDP caucus that Appadurai is leading a "hostile takeover" of the party. Besides the Dogwood investigations, the claims stem in part from an anonymous email — brought to light by CKNW radio host and former B.C. Liberal MLA Jas Johal — allegedly sent to members of the B.C. Green Party that encouraged them to quit the Greens, join the NDP, vote for Appadurai, and then return to their old party if Appadurai doesn't succeed.
Although the email does not violate any election rules, Appadurai — whose leadership campaign application has not yet been approved by the party — made clear she does not condone such a strategy.
In an emailed statement to The Maple, Appadurai said regarding Logtenberg's concerns about alleged vote suppression: "These allegations are troubling, and if they are true, our campaign would view this as a measure taken to diminish the tremendous recruitment efforts of our campaign."
"My campaign will request further investigation," the statement continued. "If these allegations are proven true, we will additionally request a list of every membership that the party disqualifies and challenge them vigorously if we feel the process was unfair."
The statement added, "we expect the party to ensure that everything about this leadership race, and the membership drive leading up to it, is above board ... But the idea that new members would be aggressively questioned, subject to some sort of loyalty test, or otherwise treated in a hostile fashion is disturbing, if true."
"The fact that some new members might be coming to join us from other parties is to be celebrated, not treated with suspicion."
Logtenberg also readily acknowledges the B.C. NDP's right to exercise due diligence. But he believes that the manner in which the party is communicating with some new members indicates a culture of suspicion and a reluctance to grow as a grassroots organization.
He said he is among many new members who joined the party in good faith because they are excited about the potential for it to take a new direction.
"They're sending the signal that 'we're assuming that you're lying,'" said Logtenberg.
Concerns about the NDP's desire to get rid of Appadurai's supporters are supported by reporting from Global News' Keith Baldrey, who recently wrote: "I can tell you that there are a fair number of NDP MLAs who are hoping [Appadurai's] candidacy is denied, or at the very least the party memberships secured by her campaign are ruled ineligible."
Logtenberg said claims about an alleged "hostile takeover" of the B.C. NDP by Green Party members and other climate activists are "ludicrous."
"I'm friends with many people in the Green Party, and they're not, from what I can tell, very keen about this," he explained. "They really see themselves losing out here. The hardcore partisans are like, 'this is terrible.'"
Logtenberg said that he and other former Greens who are enthusiastic about Appadurai do not view politics in terms of partisanship, but policy.
"The thing that these hardcore partisans don't seem to get is that most people don't care about the party. They care about what can be done," he explained.
B.C. Green Party director of communications Stefan Jonsson told The Maple his party is not involved in any campaign or organization connected to the B.C. NDP, and that it has not encouraged its members or supporters to get involved in the leadership race. Like the NDP, the Green Party's bylaws prohibit membership of other parties.
"We don't condone this practice," said Jonsson. "The insinuation from some people that the B.C. Green Party is attempting to take over the B.C. NDP is ridiculous."
"The number of people who have contacted us to cancel their memberships in order to support the Appadurai campaign is actually quite low," he added. "I would say there's a much larger group of people who just don't have an affiliation with one party or another who are attracted to the Appadurai campaign, and have become members of the B.C. NDP to support her."
For its part, David Eby's campaign stated: "We trust that the party will ensure fairness and integrity in the leadership process."
Logtenberg said that what he sees as an effort by the B.C. NDP to undermine Appadurai's campaign is "desperate" and "short-sighted."
"There may be a path here where they can pull this off, but at what cost?," he added. "The smarter approach would have been to embrace the new members and win it on the merits. Eby could have won back a lot of people who signed up to support Anjali."
"I don't have a particular attachment to any personality. It's just about who I think is going to lead the province the best towards a net-zero, ecologically regenerative world."
Editor's note, October 6, 2022: This story has been updated to include comments from the B.C. Green Party.
Alex Cosh is the managing editor of The Maple.
Edited by John Young.
---
Go deeper
Here are some stories from our archive that expand on today's story
The Maple's one-on-one interview with leadership hopeful David Eby.
"Sometimes you need to jam the gears a little bit so that people are reminded that there is another way."
---
Top Maple story this week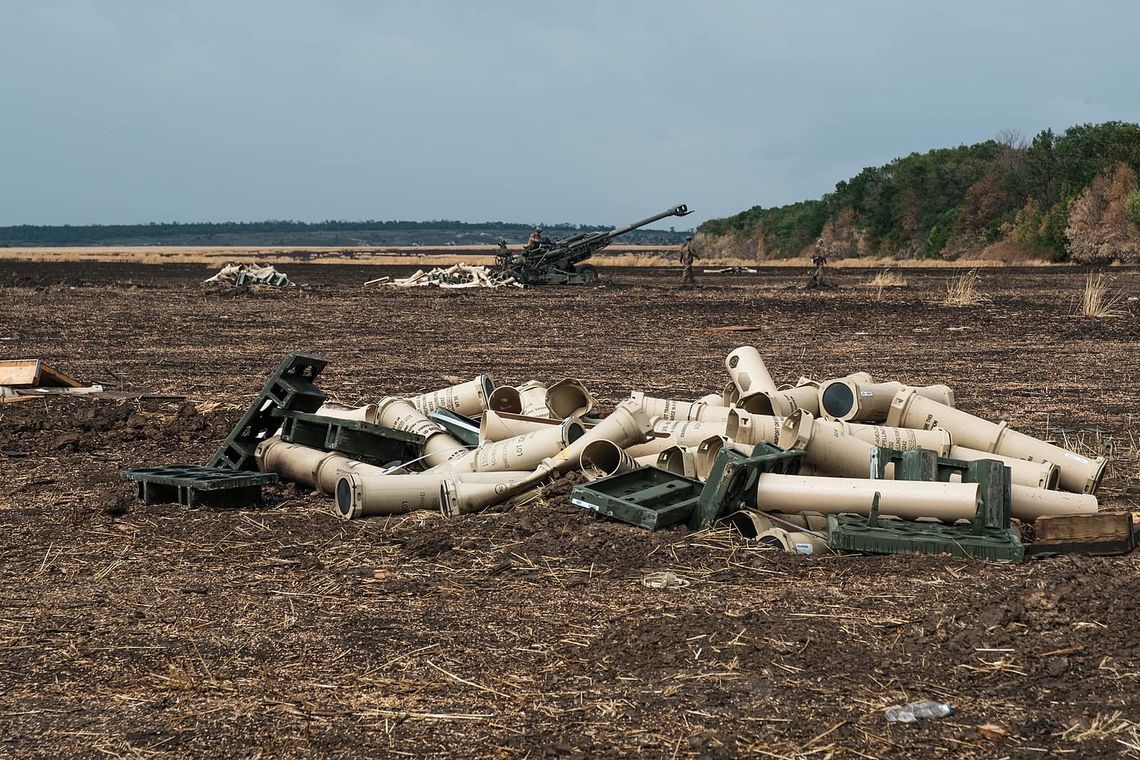 Major arms manufacturers have been meeting with the Canadian government to replenish this country's armouries and boost supplies for military aid, highlighting the ongoing industry boon fuelled by the war in Ukraine.
---
Catch up on our latest stories
Get all the latest posts delivered straight to your inbox.
Processing your application
Please check your inbox and click the link to confirm your subscription.
There was an error sending the email