Arms Dealers Lining Up to Replenish Canadian Military Supplies
"Arms manufacturers didn't start this war – the blame there lies firmly with Russia – but I think they are really the only beneficiaries of it."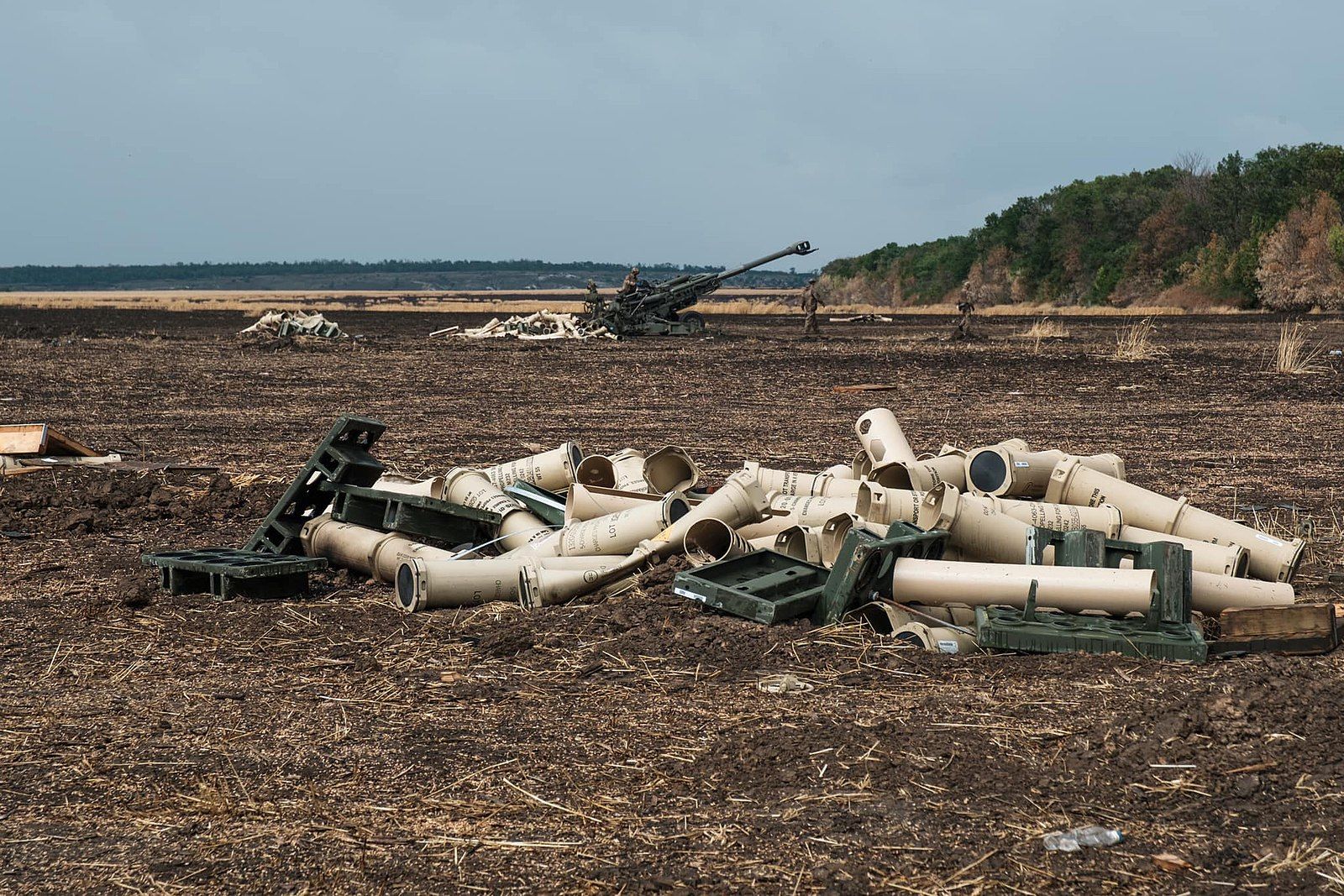 Written by Alex Cosh
Major arms manufacturers have been meeting with the Canadian government to replenish this country's armouries and boost supplies for military aid, highlighting the ongoing industry boon fuelled by the war in Ukraine.
On Monday, Defence Minister Anita Anand announced that she had met with Munitions Supply Program (MSP) partners for a "meeting of the Munitions Industry Roundtable (MIR)." Anand stated: "As the war in Ukraine carries on, we must continue to work with the defence industry to ensure the readiness of our Canadian Armed Forces and support for our partners."
MSP was established in the 1970s in order to "secure a national capability for the supply of critical ammunition, small arms and associated equipment to the CAF." The program is managed by Public Services and Procurement Canada (PSPC), and supported by the Department of National Defence (DND) and Innovation, Science and Economic Development Canada (ISED).
The program allows the Canadian government to procure military supplies from five "predetermined Canadian companies." One of those companies, General Dynamics Ordnance & Tactical Systems Canada Inc. (GD-OTS), is currently registered to lobby several federal ministries regarding munition supplies for the CAF.
GD-OTS is a subsidiary of the U.S. company General Dynamics that manufactures explosive cartridges used in M777 howitzers, which Canada has supplied to Ukraine since the start of Russia's invasion. In June, Canada shipped $9-million worth of replacement barrels for those howitzers, and in May, sent 20,000 rounds of ammunition. The Canadian government also said it was in talks to purchase an additional 100,000 artillery shells that can be used in M777s for Ukraine.
In June, Anand told CBC News that she wanted weapons manufacturers more involved in the military aid process. "Governments across this world only have so much inventory," she said. "And therefore the next step is for industry to see itself as having a role … We are seeing the need for more industry scale-up."
However, in August, David Pugliese at the Ottawa Citizen reported that it was unclear whether the deal to purchase the 100,000 artillery rounds would proceed. He explained:
"Canadian officials have been talking with their counterparts in South Korea to acquire the 155-millimetre artillery ammunition … Anand declined to say whether the Canadian government would actually proceed with the South Korean deal, which could cost Canadian taxpayers hundreds of millions of dollars."
All transfers to Ukraine from Canada are being purchased by the federal government and gifted to Ukraine in the form of military aid rather than as conventional commercial exports, whereby arms companies sell directly to the receiving country.
Raytheon Missiles & Defense (RMD), a U.S. company, also registered last month to lobby seven federal institutions, including the Department of National Defence (DND) and Public Services and Procurement Canada (PSPC).
It is seeking procurement and product support contracts for a range of weapons, including anti-tank guided missiles, precision guided extended range artillery projectiles, unmanned aerial vehicles, man portable ground to air missile systems and laser guided rockets. Several of those types of items were included in Canada's initial military aid package for Ukraine back in March.
Kelsey Gallagher, a researcher with the arms monitoring group Project Ploughshares, noted that arms dealers lobbying the federal government for procurement opportunities is nothing new, but that in the context of the Ukraine war the industry has the potential to gain even more sway over the federal government's future spending decisions.
"Officials might be listening closer to industry, particularly because there has been a request, at least in other countries, from some officials asking for the industry to basically be on a war footing," Gallagher told The Maple. "There's always a significant amount of sway from the defence industry."
Following the initial months of Russia's illegal invasion of Ukraine, he explained, industry groups like the Canadian Association of Defence and Security Industries (CADSI), pressured the Trudeau government to increase overall defence spending to two per cent of national GDP – the target figure demanded by NATO.
Ultimately, the Trudeau government increased military spending by $8 billion to 1.5 per cent of GDP in the 2022 federal budget. However, the Parliamentary Budget Officer later flagged an additional $15 billion of unexplained military spending in the budget.
"Arms manufacturers didn't start this war – the blame there lies firmly with Russia – but I think they are really the only beneficiaries of it," said Gallagher. "There is absolutely this explosion in the market."
General Dynamics, GD-OTS' parent company, saw quarterly net earnings of $766 million in July, while Raytheon, a major supplier of the weapons being shipped to Ukraine, has been among the arms dealers that have enjoyed major spikes in stock prices - despite complaining in its most recent quarterly report that sanctions on Russia imposed by the U.S. have "adversely affected and could continue to adversely affect the Company and/or our supply chain, business partners or customers."
Gallagher added that given the way in which Canada's military aid for Ukraine is being procured and exported, it's little surprise that the federal government is currently in close communication with industry representatives.
In terms of the industry's long-standing push for increases in overall military spending, Gallagher said there's no evidence to suggest that hiking funding to meet NATO's two per cent target makes any country safer.
"Industry is always going to be pushing for DND to have a sharper stick, whether there's a major war in Europe or not," he explained. "Even in times of relative peace, industry is going to be consistently pushing for greater defence expenditures."
In the long-run, ramping up military spending and having a powerful arms lobby risks creating a culture of holding a hammer and seeing every problem in the world as a nail, said Gallagher. "There's no reason to believe that greater defence expenditures are linked to a safer world."
In 2021, prior to Russia's invasion, global military expenditures hit an all-time of US$2.1 trillion, according to the Stockholm International Peace Research Institute. "If the thinking was that greater procurement of armaments made the world a safer place, then really, we shouldn't be in the situation that we are right now," said Gallagher.
This post is for paying subscribers only