Written by Alex Cosh
The Conservative Party of Canada has opened up a seven-point lead over the Liberals, but the same poll shows that newly elected Conservative leader Pierre Poilievre has a lower starting personal favourability rating than both of his two predecessors.
Data published by Angus Reid on Tuesday shows that the Conservatives currently have 37 per cent voter support, having won back three-quarters of those who voted for the far-right People's Party of Canada at the 2021 election. The Liberals are on 30 per cent, and the NDP are on 20 per cent.
But Poilievre's personal favourability ratings make much less happy reading for the new Conservative leader. Fifty-one per cent view him unfavourably or very unfavourably, with less than one in five holding a "very favourable" view. Overall, he has a net rating of -16 per cent.
By comparison, Poilievre's predecessors Erin O'Toole and Andrew Scheer had early ratings of -1 and +1 per cent respectively, although both leaders were much less well known when they assumed their roles.
Poilievre enjoys higher favourability among 2021 PPC voters than any other party – including the Conservatives – with 87 per cent support in that group. Overall, 40 per cent of those polled described the new Conservative leader as "arrogant," and 27 per cent say he is "dishonest."
Past Liberal, NDP and Bloc voters are most likely to describe Poilievre in negative terms, according to the poll. Other recent polls have suggested that his unpopularity among those voters limits his room for growing support beyond the Conservative base.
Throughout his campaign, Poilievre packaged standard Conservative policies – like building pipelines and hinting strongly at cutting social program funding – in rhetoric railing against "elites" and "gatekeepers."
Labour leaders and other activists have dismissed Poilievre's talking points, pointing out that he is a career politician who has never been a member of the working class. Some commentators have branded Poilievre a "fake populist" who despite his "everyman" rhetoric has long supported policies that benefit the rich and powerful.
Meanwhile, Poilievre courted right-wing conspiracy theorists during his campaign, some of whom likely did not vote Conservative in 2021, but may have recently returned to the Tory fold or joined the right-wing coalition for the first time.
Recent analysis by CBC News found that donors to the so-called "freedom" convoy, which occupied parts of Ottawa for several weeks earlier this year and enjoyed enthusiastic support from Poilievre, gave more than $460,000 to the Conservative leadership race. The lion's share went to Poilievre's campaign.
Poilievre's lacklustre net favourability ratings aside, Prime Minister Justin Trudeau is faring equally poorly on that metric – his net ratings also stand at -16 per cent, with voters describing him as "arrogant" and "dishonest" at levels even higher than Poilievre.
University of British Columbia professor emeritus Richard Johnston, who previously held the Canada Research Chair in Public Opinion, Elections, and Representation, told The Maple that Poilievre's low favourability ratings don't necessarily hurt his chances of winning the next federal election.
"He's benefiting from the fact that this is an ageing government that in its own right is getting pretty low approval ratings," Johnston explained, noting that the Conservatives have a solid lead that at current levels could deliver them to an election victory despite negative perceptions of the party leader. "They could even win a majority."
He pointed out that former U.S. president Donald Trump won the 2016 election – if not the popular vote – despite having consistently poor approval ratings.
"In a climate that's now quite polarized, particularly between the biggest parties, there's no longer a simple translation of leader popularity into electoral success," said Johnston.
Electoral victory at the federal level in Canada is also based on the geographic distribution of each party's vote. Poilievre, Johnston explained, might be better positioned than his two most recent predecessors to win votes in the places needed to win more seats.
A significant portion of former PPC voters could be confined to areas in Western Canada where large Conservative majorities already existed, meaning their support would not count for much in terms of winning new seats in a future election.
Meanwhile, said Johnston, the actual content of Poilievre's current policies – despite their insurrectionary framing – are not likely to turn off large numbers of Conservative-leaning "905 voters" in the electorally important suburbs surrounding Toronto.
"It's not particularly hard to imagine Poilievre pulling together a coalition that looks rather like the Ontario Conservative coalition," said Johnston, adding that the federal Conservative leader will also likely have no trouble holding his own in French-language election debates.
Randy Besco, a political science professor at the University of Toronto, told The Maple that personal approval ratings can reflect several different factors, including views on leaders' policy positions, as well as perceived competence and character.
These factors mean personal unpopularity and solid party performance in the polls are not necessarily mutually exclusive. Some voters, said Besco, "might not like Poilievre but really hate Trudeau."
Similarly, some voters might dislike Poilievre personally, but perceive him as "competent" or at least agree with his policy positions. "Or it just might be the fact that inflation is high, people are pretty unhappy," said Besco. "Trudeau has been around for a long time, and Poilievre might win in spite of himself."
"The personal ratings are not helping, but he might win anyway."
Another thing to keep in mind, Besco said, is that the net favourables are averages, meaning that there could be a large number of people who strongly dislike Poilievre and others who are highly enthusiastic supporters.
"If the people who really love [Poilievre] are Conservatives who would have voted for him anyway, then it doesn't really matter," Besco explained. "But if there are a substantial number of Conservatives who don't like him, they might just stay home."
---
Alberta Won't Cooperate With Federal Effort to Buyback Prohibited Assault Rifles
As reported by The Canadian Press:
"The Alberta government is taking steps to oppose federal firearms prohibition legislation and the potential seizure of thousands of assault-style weapons.
Since May of 2020, Ottawa has prohibited more than 1,500 different models of assault-style firearms from being used or sold in Canada … [Shandro] says Alberta will not agree to having RCMP officers act as confiscation agents and will protest any such move under the provincial-federal agreement that governs policing."
---
Trudeau's Private Donation Matching Pledge for Atlantic Canada Criticized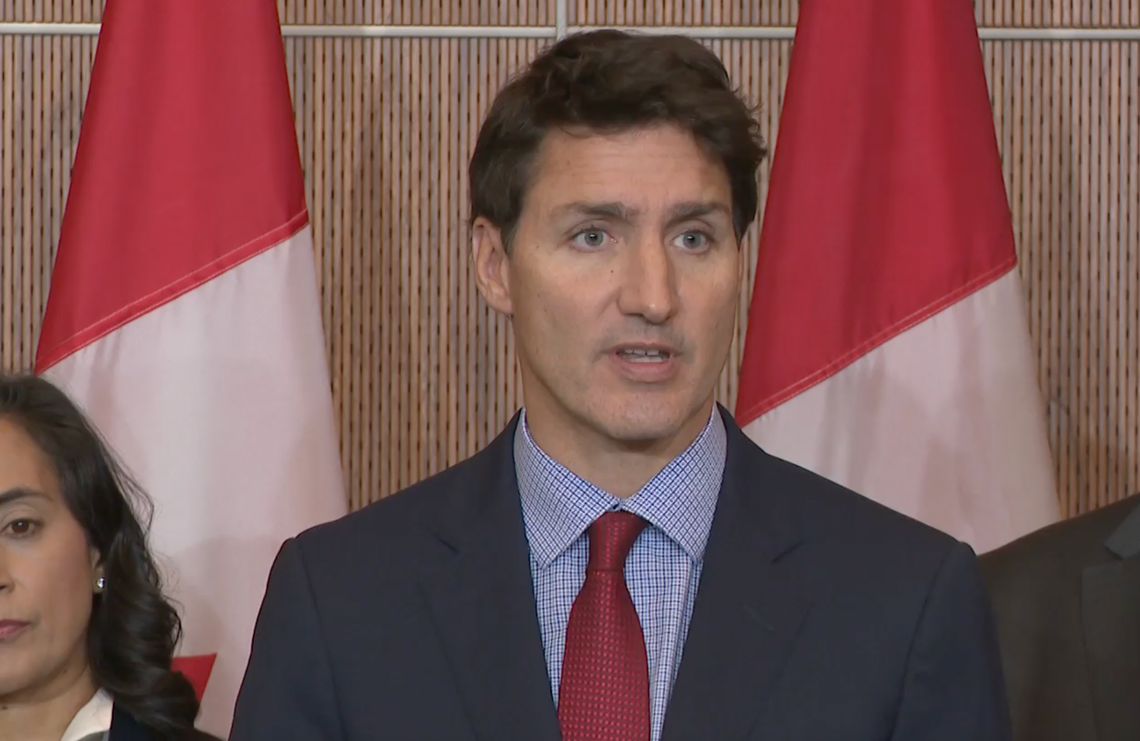 From The Maple
Prime Minister Justin Trudeau is being criticized over his government's pledge to support Atlantic Canada's post-tropical storm Fiona emergency relief efforts by matching private donations rather than simply providing funds as needed.
---
200,000+
Data of the day from CBC News: "More than 200,000 people across the Maritimes are still without power after post-tropical storm Fiona smashed through Atlantic Canada and parts of southeastern Quebec on the weekend sweeping away homes, knocking down trees and destroying landmarks."
---
Other News
Prime Minister Justin Trudeau toured areas hit hard by post-tropical storm Fiona Tuesday to survey the damage and see how federal resources are helping out on the ground in Atlantic Canada, CBC News reports.
A Christian nationalist organization in B.C. is attempting to mobilize parents and school trustees across Canada to protest SOGI 123 – a resource designed to educate students about sexual orientation and gender identity in public schools, PressProgress reports.
British Columbia is investing $2 million towards the development of a new suicide and self-harm training system for health care workers in the province, The Tyee reports.
---
Catch up on our latest content
Get all the latest posts delivered straight to your inbox.
Processing your application
Please check your inbox and click the link to confirm your subscription.
There was an error sending the email