B.C. Ambulance Paramedics Strained Amid Record-Breaking Call Volume And Staffing Crisis
"They're short-staffed in dispatch. That's putting incredible psychological and occupational injuries on our paramedics."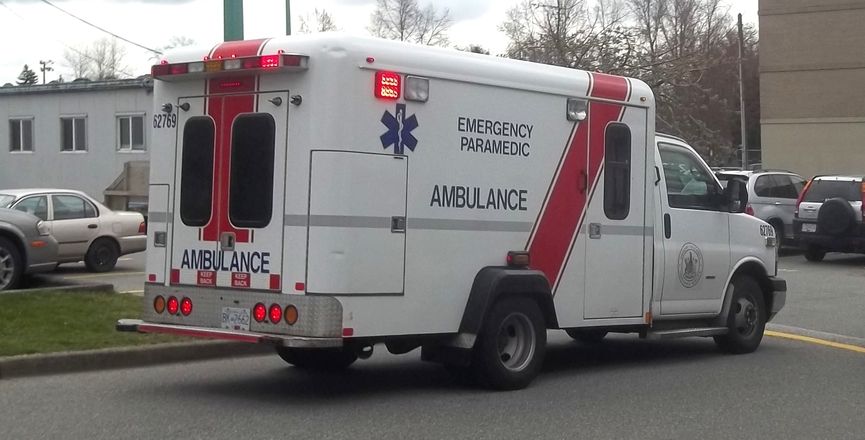 The union representing British Columbia's ambulance paramedics is warning that an all-time high in emergency calls for service last year highlights an urgent need to address the service's staffing crisis and other major challenges.
According to the Ambulance Paramedics of B.C. (CUPE Local 873), 840,000 calls came through the province's emergency dispatch system in 2021, but the true number of responses is likely more than one million because many emergency events required multiple ambulances on scene.
Troy Clifford, the union's president, told The Maple that the past year has been exhausting for B.C.'s ambulance paramedics.
"It's been a long year," said Clifford. "It really has been tough." The compounding crises of the COVID-19 pandemic, the drug-poisoning emergency and deadly weather events have resulted in fatigue and occupational stressors on paramedics, he noted.
The number of emergency calls has increased each year since 2018, according to APBC. Ambulance paramedics responded to 714,000 calls in 2018, 723,000 calls in 2019 and 751,000 in 2020. The jump in almost 90,000 calls from 2020 to 2021 represents the biggest year-over-year increase in the past three years.
That trend has come amid a severe staffing crisis, Clifford explained. "Early in COVID, we really started seeing fatigue and staffing challenges where we're seeing significant amounts of ambulances out of service, just because we're not able to recruit into our model," he said.
Clifford explained that ambulance paramedic work is precarious, and that new recruits are typically brought on board through an on-call system in smaller communities, meaning they are only paid when they respond to a call. On-call paramedics carry a pager, and are paid just $2 per hour when they are not actively responding to a call.
Many ambulance paramedics, Clifford added, cannot afford to live in relatively job-rich areas like Metro Vancouver, and so must make hours-long commutes to work in larger cities, often sleeping on couches or in friends' basements.
"It's not a healthy situation when you can't live [where you] work," said Clifford. "Really, at the end of the day, we need more people coming into the profession, and we need ways of compensating them."
The current pressure on the ambulance paramedic workforce, said Clifford, "is not sustainable." Over the past year, he added, the province has seen 20 to 30 per cent of ambulances out of service because of a lack of paramedics.
At the same time, he explained, call volumes during COVID spiked, with an especially busy period during the unprecedented heat wave last June, which killed at least 595 people. There were approximately 2,000 emergency calls per day during the heat wave, said Clifford.
Last October, CTV News and CBC News reported that senior executives at E-Comm, B.C.'s largest emergency dispatch service, had warned board members that paramedic staffing levels were dangerously inadequate just weeks before the deadly heat wave struck the province.
As noted by Gabrielle Peters in an article for The Maple back in September, some vulnerable British Columbians had to wait hours for ambulance services amid the sweltering heat.
Paul Caune, who uses a power wheelchair and is dependent on portable ventilators, told Peters at the time that he was in pain during the last day of the heat wave, but was reluctant to call 911 in part because of reports about the paramedic system being overwhelmed.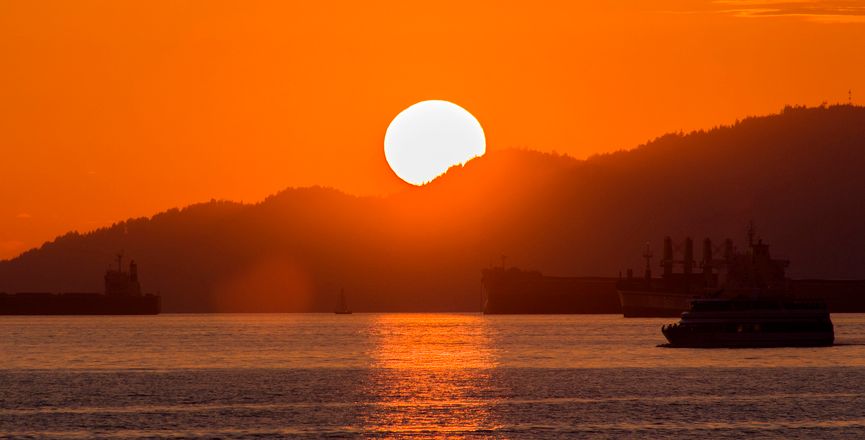 "The heat dome really exposed and questioned the ambulance service's response," said Clifford, "but it was really the straw that broke the camel's back. We had been seeing it for a period of time before that."
Clifford added that while the provincial government announced in July that it would reform the governance of B.C. Emergency Health Services and increase funding for ambulance services, those changes haven't yet had meaningful impacts.
"Going into the fall [of 2021], we continued to see those same numbers of 20 per cent of [ambulances] out of service," he explained.
More recently, Omicron has been a "game changer" in terms of stretching paramedic services, Clifford continued: "We started seeing more paramedics booking off as a result of community spread."
"Last weekend … 50 of our 120 approximate transport capable ambulances in the Lower Mainland were out of service on Friday and Saturday nights," said Clifford, who added that many rural and remote communities with two or three ambulances have been reduced to one or none.
In a press release, APBC noted that the first 10 months of 2021 saw 1,782 illicit drug-poisoning related deaths, a new record. Last month, the provincial coroner Lisa Lapointe called on all levels of government to expand access to safe drug supplies, stating that the existing program is too limited in scope and has too many barriers.
"We need a massive roll out on an urgent basis," said Lapointe in December.
The crisis has also had negative mental health impacts on ambulance paramedics, said Clifford. "It's become a, sadly, normal part of our job, which is tragic."
"They're short-staffed in dispatch; they're seeing that they can't answer calls and help people the way they're trained," he explained. "That's putting incredible psychological and occupational injuries on our paramedics."
APBC would like to see the province take action to train more recruits into the paramedic service, bolster coverage in communities across the province, provide additional resources to areas with high call volumes and find ways to mitigate demand for emergency services in communities.
"It really is about additional funding and resources," said Clifford. "I think there's been a lot put into it, but it's exposed how far we still have to come."
This post is for paying subscribers only