Canada Used To Manufacture Vaccines Domestically — Now We Rely On Multinational Corporations
"What the pandemic has done has just driven home how vulnerable we are to the pharmaceutical industry."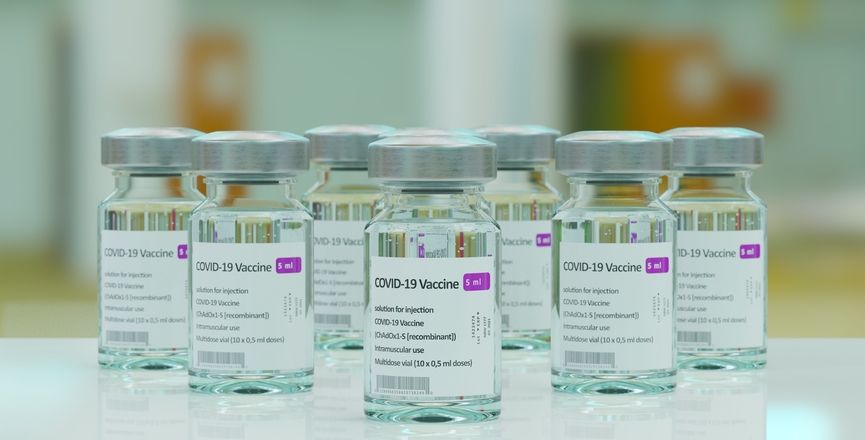 For The Maple, Calgary-based journalist Jeremy Appel takes a look at how Canada lost its domestic vaccine-manufacturing capacity, and how that made this country not as well prepared as it could have been for the COVID-19 pandemic.
In August, Appel explains, the Canadian government signed a memorandum of understanding with the U.S.-based company Moderna to build a vaccine manufacturing plant at an as-yet undisclosed location at an undisclosed cost.
Journalist and author Linda McQuaig told Appel that Canada's hollowed-out vaccine manufacturing capacity means this country is entirely dependent upon imports of the COVID-19 vaccine, with the government scrambling to entice foriegn vaccine companies to set up shop here:
"What the pandemic has done has just driven home how vulnerable we are to the pharmaceutical industry," McQuaig told The Maple. "It was clear that it was a problem for Canada that we didn't have domestic vaccine production capacity."
It wasn't always this way, however. For decades, Canada was home to Connaught Labs — an internationally-renowned, publicly-owned and operated vaccine research and production hub that was privatized by Brian Mulroney's Progressive Conservative government in the 1980s.
"It's totally unlike all the other pharmaceutical companies out there in that it's publicly-owned, so it's not obsessed with profits. In fact, it's not interested in making profits," said McQuaig.
"If they had continued to exist, it's almost 100 per cent clear that they would've been involved in developing a vaccine for COVID, or even SARS," she added.
Joel Lexchin, a Toronto-based emergency room physician and professor emeritus of public health at York University, told The Maple that at the beginning of the pandemic, Canada's limited vaccine production capacity "bit us" because the limited capacity we did have was foreign-owned.
Since the sale of Connaught Labs in 1987, Lexchin said, "there hasn't been any publicly-owned facilities for vaccine manufacturing, so signing a deal with Moderna continues in that tradition of relying on the private sector for vaccines."
Read Appel's full story here.
This post is for paying subscribers only