Canadian Engine Powers Myanmar Regime Plane, Highlighting Problematic Export Loopholes
"An incredibly despotic regime in Myanmar procured a plane for their military that relies on Canadian-made technology."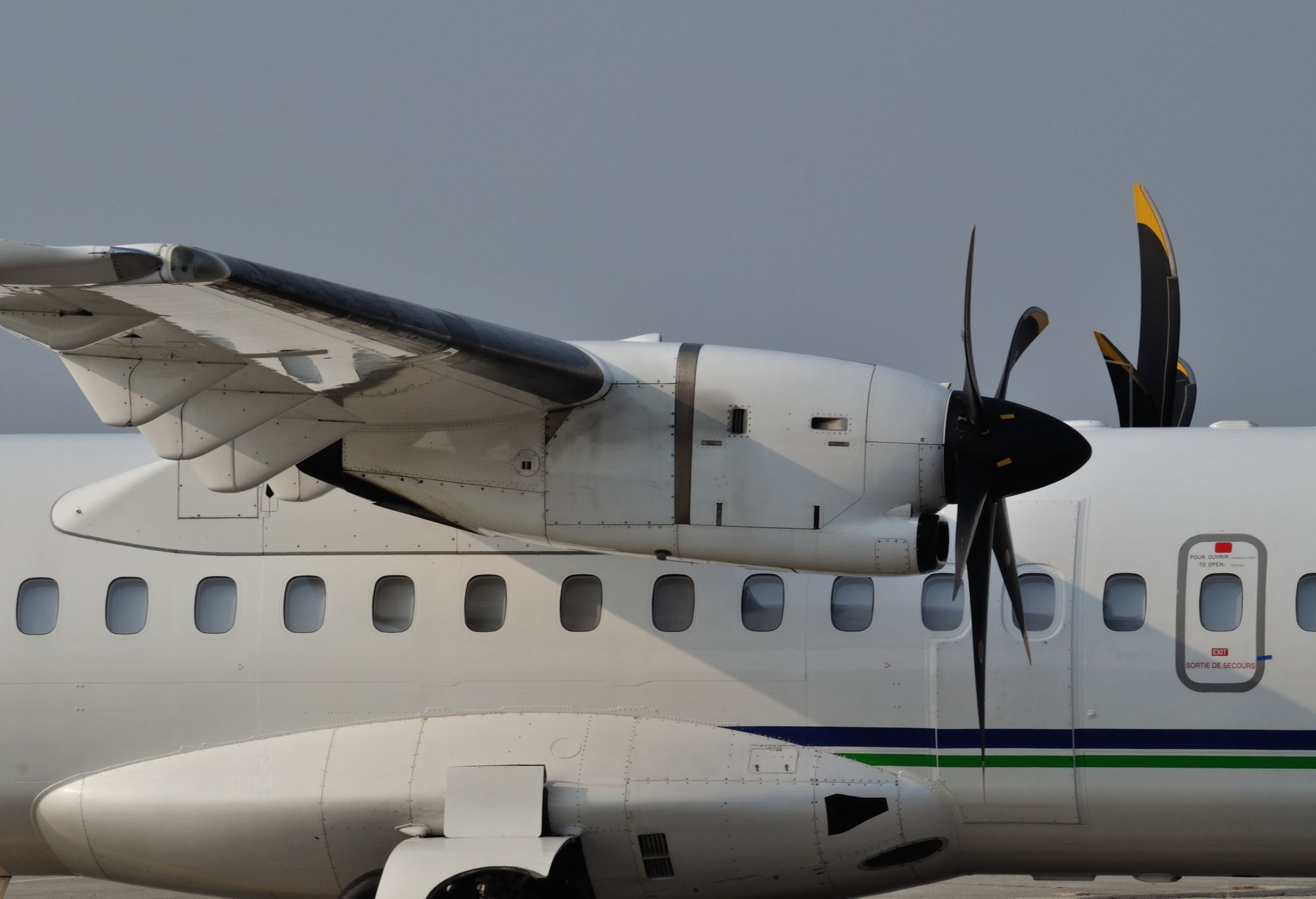 Written by Alex Cosh
A Canadian arms monitoring group is drawing attention to the fact that seven months before the Myanmar military regime executed four pro-democracy activists, the regime acquired a plane powered by a Canadian-made engine.
Kelsey Gallagher, a researcher at Project Ploughshares, told The Maple that the transaction highlights loopholes in Canada's arms export regulations that allow Canadian-made goods to end up in the hands of some of the world's most brutal regimes.
"An incredibly despotic regime in Myanmar procured a plane for their military that relies on Canadian-made technology," he explained.
However, he added, "this certainly isn't the first time that we're seeing something like this — this actually happens all the time."
This week, Myanmar's military regime, which took power in a coup last year, announced it had executed the pro-democracy activists on the basis of "brutal and inhumane terror acts," charges that regime opponents say are unfounded.
Before the military coup, the Myanmar civilian government oversaw an ongoing genocidal military campaign against the country's Rohingya population, forcing approximately 900,000 into refugee camps in neighbouring Bangladesh. Between August and September 2017, the attacks killed at least 6,700 Rohingya, including 730 children, according to the group Doctors Without Borders.
Last December, the Myanmar Air Force announced it had inducted 17 aircraft into service, including one ATR 72-600 series "civilian transport" aircraft, a model built by French manufacturer ATR. ATR 72-600s use PW127 engines, which are manufactured by the Quebec-based Pratt & Whitney Canada (PWC), a subsidiary of American weapons maker Raytheon.
The use of a PW127 engine in an aircraft purchased by Myanmar does not amount to a direct transaction between PWC and the military regime, as the engine would have already been fitted in the plane before the regime acquired it – and after PWC sold the engine. It is unclear who sold the plane to Myanmar, said Gallagher.
"This is not a case of the Canadian government knowingly authorizing the provision of aerospace goods directly to Myanmar," Gallagher said. However, he continued, "where the issue lies is the breakdown in Canadian export controls."
Canadian-made aircraft engines can end up falling into the hands of despotic governments by slipping through two loopholes in Canada's arms control regime. First, the vast majority of plane engines, Gallagher explained, are not regulated as goods that could be used for military applications.
"These engines are a classic example of dual-use goods that can be used in either military or commercial applications," he said. "When a good is exported as dual use, it requires Canadian officials to actually scrutinize that export, and to authorize the issuance of an export permit."
However, if goods are not regulated as dual-use items, then they are effectively exported without any scrutiny, the same way that any other non-regulated goods could be sold abroad.
Second, even in cases where such engines are exported as military goods, the "end user" is typically defined as the manufacturer of the aircraft that is to be fitted with the engine rather than the buyer who ultimately purchases the ready-to-use aircraft.
For example, Saudi Arabia – a country ruled by a monarchy with a dire human rights record – owns a small fleet of PC-21 training and light-attack aircraft made by Swiss aerospace company Pilatus. Those planes rely on PWC-made engines, which, when exported from Canada as military goods, would be regulated as though Switzerland, where Pilatus is based, is the end-user country.
Similarly, as reported by The Maple last week, Ontario-based turbine-maker Gastops, which was part of a recent provincial trade mission to the Farnborough International Airshow, has supplied technological products for Lockheed Martin's F-35 fighter jets, which are ultimately sold to countries around the world.
"We're not seeing the level of scrutiny that we would need to see for a fully functioning arms control regime," said Gallagher. In cases where a plane is being made for military purposes using Canadian-made components, he continued, then every manufacturer in the supply chain should be made aware of it.
"A company like Pratt & Whitney Canada wouldn't be so far removed where it's impossible that they couldn't know about who the end user is, particularly in cases where it is being modified for military end use," Gallagher added.
It is likely that the planes bought by Myanmar were used and relatively old, he said. But that doesn't absolve Canada of the loopholes in its arms export control regime.
Gallagher argues that engines like those made by PWC should always be regulated as dual-use goods, and that the concept of "end use" should not stop at the first country where Canadian technology is exported to.
"You can basically look around the world and find most despotic regimes have aircraft that rely on these Canadian-made engines that otherwise face very, very little scrutiny," he noted.
Pratt & Whitney Canada did not respond to a request for comment from The Maple by the time of publication. This story will be updated if they provide a statement.
---
This post is for paying subscribers only