Attendees at the 2022 Farnborough International Airshow (FIA), including two Canadian trade ministers, were sheltered from the United Kingdom's sweltering heat wave this week as they mingled with arms dealers and buyers from around the world.
With the convention marketed as "one of the world's biggest aerospace events," many of FIA's 1,500 exhibitors were looking to strike deals with government procurers. Some of the world's most profitable weapons manufacturers – including Lockheed Martin, Raytheon and Boeing – featured prominently at the event.
Also in attendance was Israel-based weapons dealer Elbit, proudly displaying their latest air-to-ground missile systems. The company's Guided Advanced Tactical Rocket (GATR) is marketed as a "cost-effective" weapon, ideal for "operations in Urban Terrain" and "anti-personnel" attacks.
Another Elbit product on display was the unambiguously named (and in reference to a video game) "RAMPAGE" missile system, armed with a "powerful warhead" that the company boasts is ideal for striking not only military targets, but also "infrastructure facilities."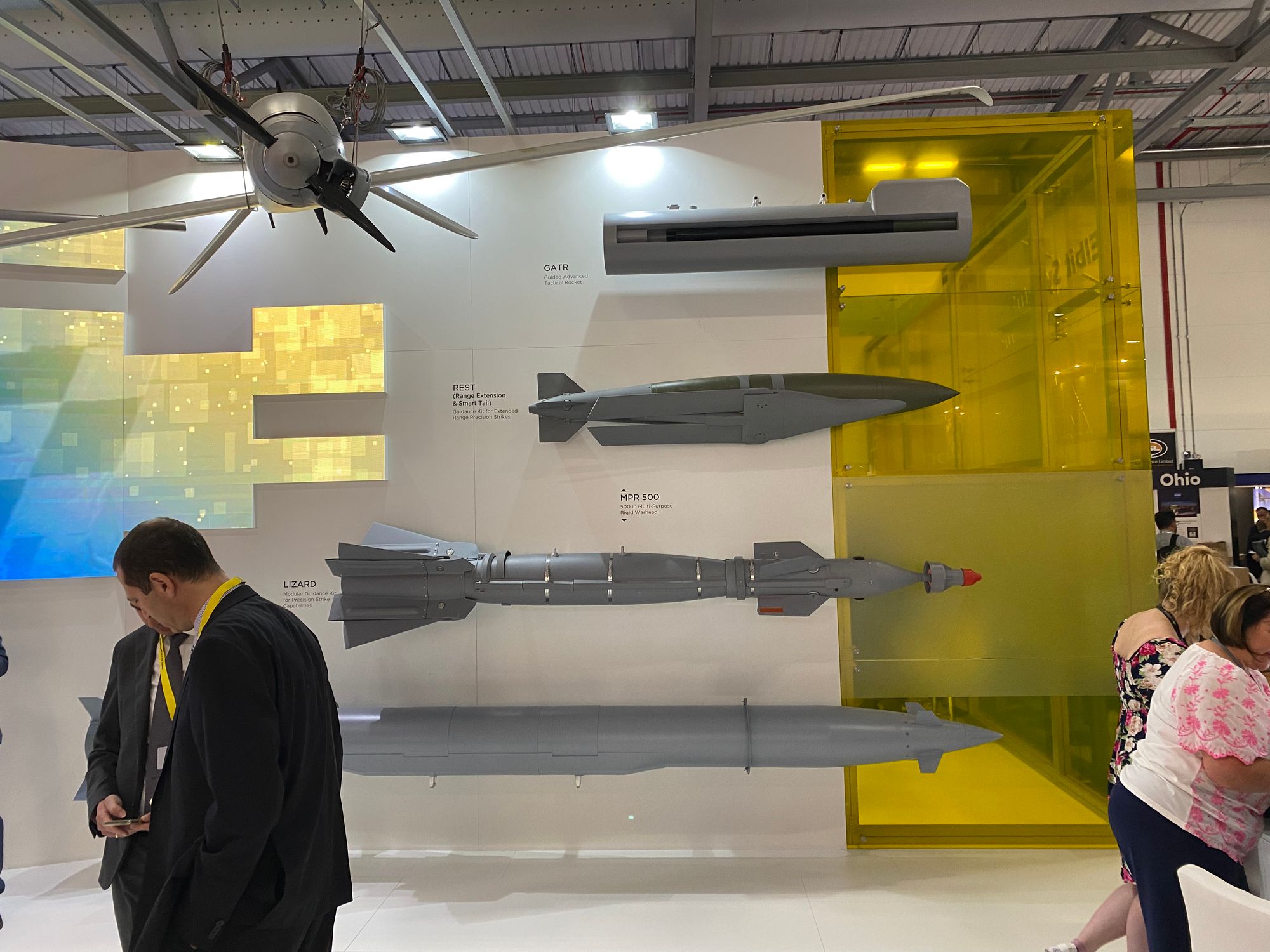 Elbit, which is the largest supplier for the Israeli military, has been condemned by Palestine solidarity groups for "making a killing from Israel's attacks on Palestinian people."
Israeli state-owned weapons manufacturer RAFAEL was at the show marketing its recently unveiled "Ice Breaker" missile system.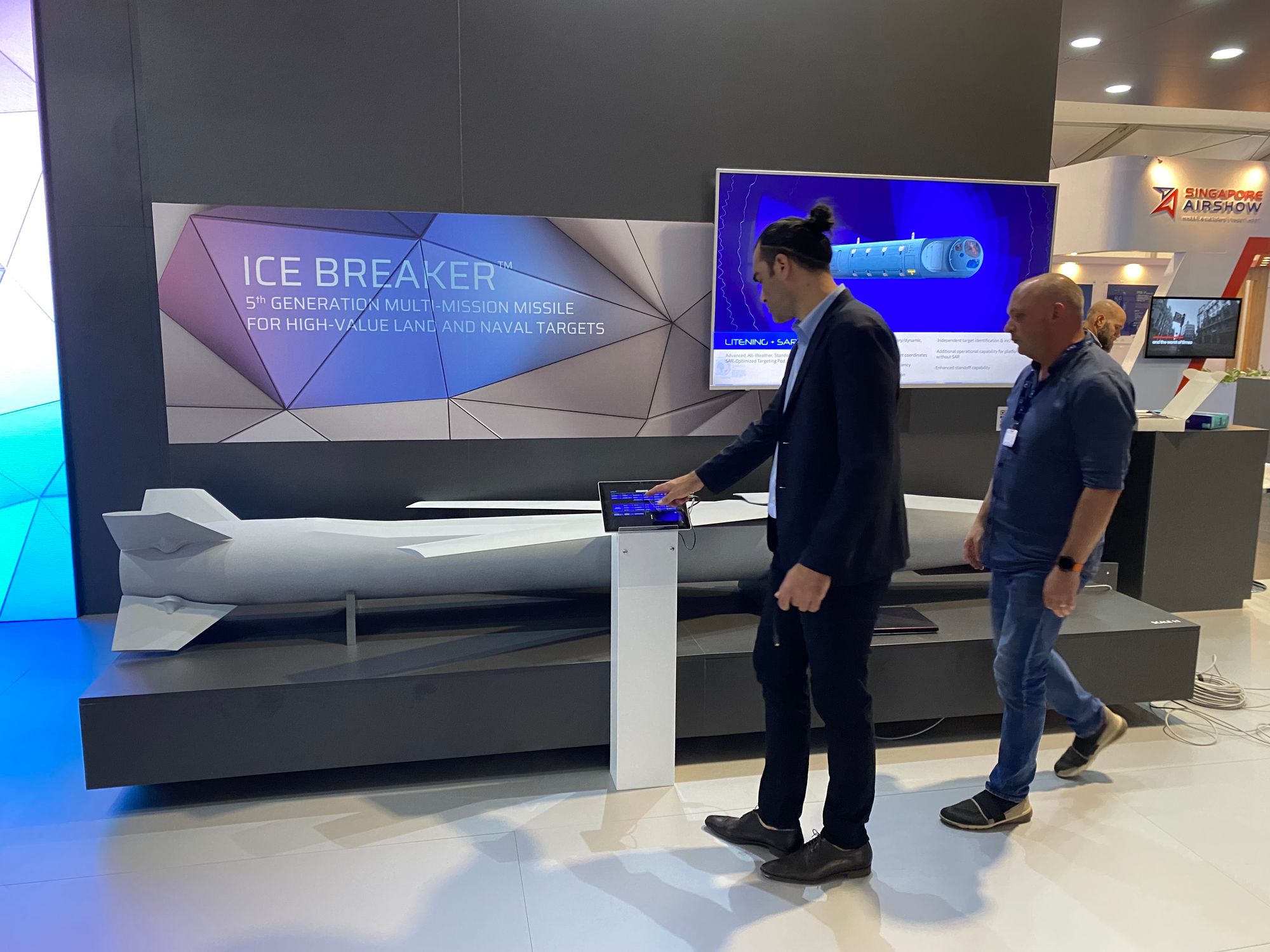 Also in attendance at FIA was Saudi Arabia's General Authority for Military Industries, established by the kingdom in 2017 to "develop and localize its national military manufacturing capabilities."
Saudi military-led airstrikes in Yemen have killed nearly 9,000 civilians and injured 10,000 others since 2015. A ceasefire was declared in March.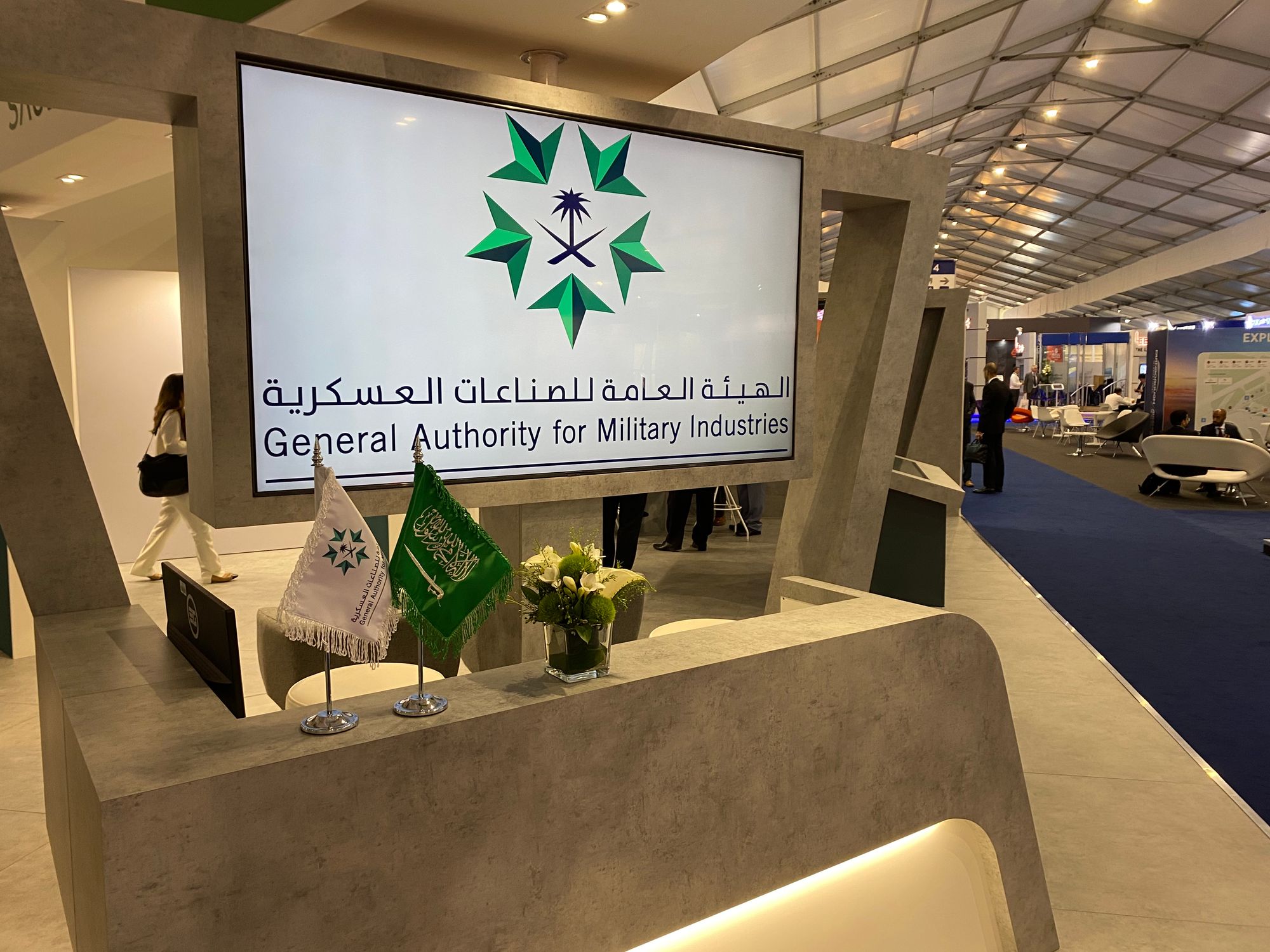 Meanwhile, Ontario trade minister Vic Fedeli and federal innovation minister François-Philippe Champagne were at the show seeking to boost investment in Canada's aerospace and defence sectors. The Quebec government also sent a delegation.
The Ontario government's official flyer for the show avoided any direct mention of "defence" or "military" contractors, instead emphasizing the province's manufacturing capacity for "passenger aircraft" as well as "avionics, aerostructures, landing gear, MRO and modifications, aircraft engines, comprehensive unmanned aerial systems, and space systems and satellites."
In spite of the lack of military terminology in the marketing materials, all but four of the companies and organizations in the 12-member delegation led by the Ontario government manufacture military parts and technology.
For example, Canadian gas turbine maker Gastops states that it has a "a long history of supporting the defence industry," and has supplied technological products for Lockheed Martin's F-35 fighter jets and the Israeli Navy's SA'AR warships.
Israeli warships and F-35s were both used to launch missiles against the Gaza strip in the May 2021 attacks that resulted in the deaths of up to 192 Palestinian civilians and hundreds of injuries.
Other companies in the Ontario delegation who manufacture military components and systems include CCX Technologies, Firan Technology Group, JPOM, Koss Aerospace, Magellan and Shimco.
Several of the companies promoted as having a presence in Ontario by the trade mission's official literature include major international arms dealers such as L3Harris, which had until recently been in talks to purchase spyware technology from the black-listed Israeli firm NSO, Raytheon, which arms both Israel and Saudi Arabia, Airbus, which collaborated with Israeli arms companies in 2020 to operate surveillance drones used for monitoring refugees attempting to cross the Mediterranean, and Safran, which recently announced a four-year partnership with Saudi Arabian Military Industries (SAMI) to overhaul the Saudi military's aircraft landing gear.
Quebec-based aerospace company CAE, which announced its plans to train pilots in electric planes this week, was also at the show. CAE has previously teamed up with Elbit to develop military pilot training devices for the Israeli Air Force, and supplies military training software to member governments of the Gulf Cooperation Council (GCC), which includes Saudi Arabia and other states with deeply problematic human rights records and who have been involved in Saudi-led bombing attacks in Yemen.
Speaking to The Maple at FIA, Ontario minister Fedeli said his objective for the trade mission was to support the Ontario-based businesses attending the show.
"We're here to talk about the fact that we have many companies who are global leaders in their fields, primarily because of the stable conditions in Ontario, and the highly skilled workforce that we have in Ontario," Fedeli explained.
"We bring a lot of the companies who otherwise might not be able to position themselves in the front eye of the people at Farnborough."
Asked if he was concerned about promoting trade partnerships between Canadian companies at the show and human-rights abusing countries such as Israel and Saudi Arabia, Fedeli said he would be leaving geopolitical issues to the federal government.
"The federal government carries the file on those issues," he said.
While it's true that managing international relations is the job of the federal government, provincial administrations have, in the past, proactively boycotted or curtailed trade with human rights violating countries.
In the mid-1980s, both the governments of Ontario and Manitoba implemented trade boycotts of apartheid South Africa. More recently, Crown liquor corporations in provinces across the country pulled Russian products from their shelves following Vladimir Putin's invasion of Ukraine.
Still, even at the federal level, there was little indication from Minister Champagne that the Trudeau government has any plans to curtail military-sector trading with Israel and Saudi Arabia anytime soon. Champagne told The Maple that his primary focus at FIA was on showcasing Canada's manufacturing capability and "unparalleled talent" in the aerospace sector.
Champagne said his dream was for Canada to become "the green supplier of choice to the aviation industry."
"I think this is really the objective of the partners which are at Farnborough this year," he added.
Champagne's enthusiasm for greening the defence and aviation sectors may seem out of step with the Trudeau government's plan to procure 88 F-35 fighter jets from Lockheed Martin. Critics of the proposed deal estimate that the new jets burn around 5,600 litres of fuel per hour, whereas Canada's existing CF-18s burn between 3,500 and 4,100 litres per hour.
Asked if he was concerned about boosting trade with human-rights abusing countries like Israel and Saudi Arabia, Champagne insisted that protecting human rights is a top priority for the Trudeau government.
"The protection of human rights and upholding the highest standard when it comes to human rights, as you would expect, is core to our foreign policy," said Champagne. "We have always defended human rights … Our foreign policy and our trade policy have always been aligned."
Champagne said Canada has been "very stringent" when it comes to export permits. He noted that when he was foreign affairs minister, Canada had temporarily suspended approvals of new arms export permits to Saudi Arabia after the country's monarchy arranged the brutal murder and dismemberment of journalist Jamal Khashoggi.
However, despite the ban, which was dismissed by critics as a public-relations gesture, Canadian military exports to Saudi Arabia reached a record high in 2019. In April 2020, Ottawa renegotiated a contract for light-armoured vehicles sold to Saudi Arabia and allowed Canada to resume issuing new export permits for arms sales to the kingdom.
Canada exported $26 million in military goods to Israel in 2021, an increase of $7 million from 2020. Saudi Arabia was the largest non-U.S. importer of Canadian military goods, with $1.7 billion in supplies sold to the kingdom last year.
When pressed further about Canadian trade with human rights abusing countries, Champagne ended the interview.
Protesters call for peace
Standing outside FIA, protesters held signs condemning the arms trade.
Dennis Morton, a member of Greater Rushmoor Action for Peace, told The Maple that he and fellow demonstrators wanted to raise awareness about the fact that Farnborough "is becoming synonymous with the arms industry."
"Farnborough is the hub of the arms industry in Britain," Morton explained. "All the technology that leads to war originates from here."
"The air industry is not all just about glory and tourism," he continued. "It's also about manufacturing weapons of destruction, supporting regimes that buy aircraft and the technology to fight wars."
Another protester, who asked not to be named, told The Maple that her primary concern was that some of the arms showcased at FIA are used by the Israeli government to attack Palestinians.
She noted that in May the Israeli military killed Palestinian journalist Shireen Abu Akleh in what news outlet Al Jazeera condemned as a "blatant murder."
The protester's message to all governments who trade with regimes like Israel was simple: "War cannot be the answer." She also noted that the U.K.'s sweltering hot temperatures this week are a sign of a warming climate, made worse by heavy greenhouse gas emissions from the worldwide military-industrial complex.
"With all the sophistication that we have, why are we still reverting towards war to resolve issues?," said the protester.
Morton echoed that sentiment. "With all the technology, we can make it better, we can have better buildings, better roads, a better life, better villages for everybody," he said. "You don't need war."
Alex Cosh is the managing editor of The Maple.
Edited by John Young.
Editor's note, July 20, 2022: This story has been corrected to note that Canada renegotiated a contract for light-armoured vehicles sold to Saudi Arabia and allowed Canada to resume issuing new export permits for arms sales to the kingdom in April 2020.
---
Go deeper
Here are a few stories from our archive that expand on today's story.
Multiple weapons manufacturers are lobbying the Canadian government for lucrative contracts in Canada's NORAD "modernization program."
Shortly after Israeli forces shot and killed Palestinian journalist Shireen Abu Akleh in May, senior Global Affairs Canada (GAC) staff received a report from Canada's diplomatic office in Ramallah noting that Israel has a long track record of failing to properly investigate when its security forces attack reporters.
Former prime minister Stephen Harper made an appearance in the op-ed pages of the National Post to warn against negotiating with Iran because of its "theocratic ideology," before advocating for closer ties with Saudi Arabia, a theocratic monarchy and notorious human rights abuser.
---
Top Maple story this week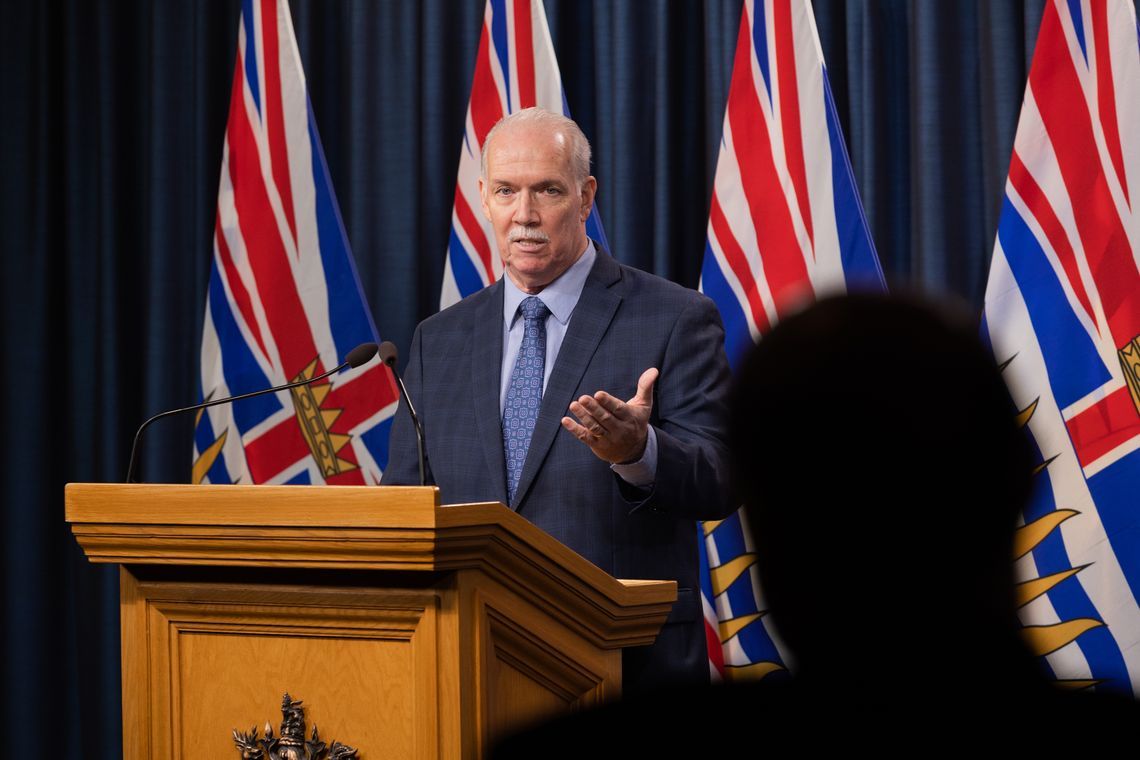 ---
Catch up on our latest stories
Get all the latest posts delivered straight to your inbox.
Processing your application
Please check your inbox and click the link to confirm your subscription.
There was an error sending the email