Canadians are facing a food crisis. Global supply chains have been damaged by the COVID-19 pandemic, while military conflict ravages production and transportation. Unprecedented heat waves are scorching wheat harvests in India. Amid these compounding crises, experts are predicting a "food catastrophe" in the coming months, and its causes are likely to only worsen with time.
In Canada, the working class is already being hit hardest by a cost of living crunch. A recent survey found that one-in-four Canadians are going hungry because they don't have enough money to buy food, and food banks say they are stretched thinner than ever.
This deteriorating situation has some Canadians taking up radical solutions.
"Obviously we can't wait around for politicians to do what they should be doing," Lily Phan, a farmer and organizer with the Toronto-based Eco Just Food Network (EJFN), told The Maple.
EJFN aims to connect what Phan calls "city folk" to the food production system, cutting out the highly profitable corporate players that stock grocery store shelves. Phan said the network was founded in response to food shortages at the beginning of the COVID-19 pandemic, and has steadily grown as the global food situation worsened.
"A lot of the markets that local small-scale food providers relied on were just shut down," said Phan, who uses chi/chim/cher pronouns. "Because our food system is so globalized, the disruption of transportation routes … resulted in skyrocketing food insecurity."
Phan said this meant Ontario farmers lost access to labour, processing facilities and buyers, forcing them to leave their harvested crops to rot, or to not harvest them at all. Meanwhile, people living only a few hours away from the farms weren't able to afford or access food.
"Really, we're not that far from our local farmers," said Phan. "And yet, despite that short distance, [the food production system] couldn't connect these two very complementary needs."
EJFN replaces a typical volunteer structure by compensating workers using a time bank model. City folk offer their labour to farmers in the network in return for time credits, which can be redeemed at farmer's markets to purchase the same quality produce that would go to grocery stores. The credits can also be exchanged between members of the network for anything from childcare to skill-sharing.
"By using time as a currency, we're saying that an hour of extending your life energy is equal across the board, no matter what activity," Phan explained. "And so it values what you're putting into it, not what is coming out of it."
This system gives small farmers extra labour to plant, harvest and transport crops, allowing flexibility to increase their crop yield without risking waste. It also gives workers access to higher-quality produce without directly costing them money, while also giving them a community and organization to engage with.
"I don't get the money, but I still get food," said Sam, an artist and facilitator in Vaughan who works with EJFN and requested that only their first name be used. "So I'm still getting paid, and I don't have to grocery shop that week … it totally works out."
Sam explained that the cost of living crunch has affected their access to food, and led them to seek out alternatives to major grocery stores. "It's kind of replacing the grocery store for me … because not only is it cheaper, but it's nice because you're working for it."
Replacing middle men like Cargill, Tyson and Loblaws is exactly what EJFN would love to do. But first they need the resources to grow.
Those corporations reap billions of dollars annually by nearly monopolizing the process of getting food to grocery store shelves.
This means overseeing production and harvesting, buying from farmers, packaging and transporting produce, selling to distributors, and employing a massive workforce at every step of the process. What the corporations can't produce in North America, they source from all over the world.
Allowing a handful of massive key players to control these complex logistics doesn't just hike the final cost for consumers — it leaves the entire country's food system vulnerable to the collapse we're witnessing now.
"The more we try to optimize efficiency, the more brittle a system is," said Phan. In the event of supply chain collapse, "most of the resources that would be really helpful in mobilizing and reorganizing, like equipment and communications … are controlled by a few dinosaurs."
As these dinosaurs fall, chi explained, they will crush Canada's most vulnerable and expose our current governments' inability to provide.
"People will become more and more desperate, and the state and corporations will use [their capital] to further consolidate their control," said Phan. "It's a racket … they make it worse for us to live on this earth, and then they offer us protection from the fallout."
In 2016, there were nearly 18,000 farms in Ontario with sales of less than $25,000 per year. However, said Phan, the average city dweller would unlikely be able to name a single one. This disconnection from the source of food, and the community that provides it, is a devastating effect of capitalism, chi noted.
"Our community ties are so fractured in this society, it has destroyed our social skills and our ability to live on this earth and interact with the living world in a way that can meet our needs," Phan explained.
This lack of community has a domino effect on the ability to organize politically. But the collective practice of growing food presents an opportunity to remedy this.
"It's not just about food for me, but also community," said Sam. "I can go to any industrial farm and work there, but the EJFN has the accessibility [for me] to learn at my own pace … it's slow progress and by committee — we're all working together."
Phan said facilitating aid beyond volunteer food banks builds stronger ties between members, and keeps them actively engaged in the organization. This way, EJFN can grow its network of farmers and workers alongside its organizational capacity.
"Our current way of food production gives the illusion that one person can produce food, but farmers rely on a whole web of relationships in order to farm, and then make that food worth something," chi explained.
Bringing city folk to the farm closes this distance in more ways than one.
"When you spend energy on [growing food] you're like, 'this is a real thing, a vegetable [that] grew from a seed that became a plant, and I'm gonna eat it,'" said Sam. "Thinking about all that, you appreciate it more."
Phan said this effect is intentional, and a key part of EJFN's current and future growth. "[Growing food] forces human beings into an almost daily interaction with nature," chi explained. "No matter what, we still can't escape that interaction … and we can't do it alone."
"When you make food production a collective activity, you're automatically creating community … and out of that, hopefully we'll rediscover the value that each of us has inherently."
Cassandra Kislenko is a non-binary settler journalist working and writing on Treaty 13 territory in Tkaronto. Follow her on Instagram and Twitter.
---
Go deeper
Here are a few stories from our archive that expand on today's story.
"I get tired, because I know I'm not, at times, getting enough nutrients."
"What used to barely get me through until the end of the month now barely gets me halfway through the month."
---
Top Maple story this week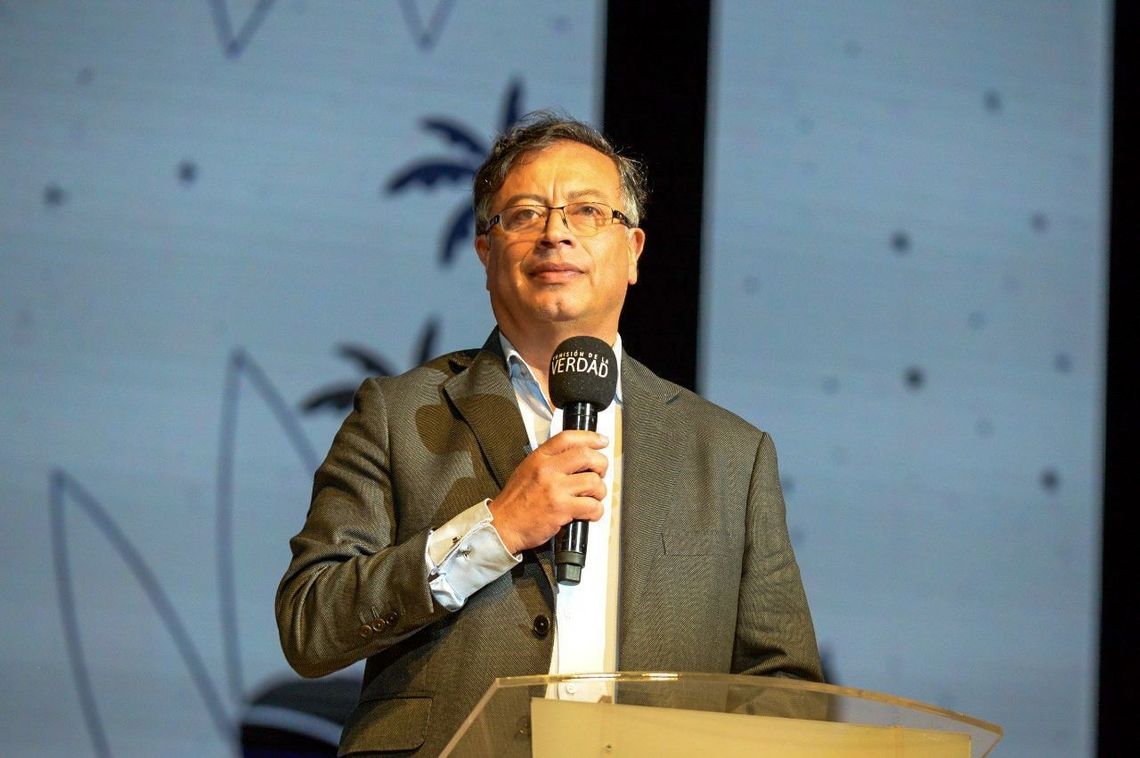 ---
Catch up on our latest stories
---
---
Get all the latest posts delivered straight to your inbox.
Processing your application
Please check your inbox and click the link to confirm your subscription.
There was an error sending the email