Written by Alex Cosh
The Conservative Party of Canada is under fire after some of its MPs laughed at a statistic quoted by NDP Leader Jagmeet Singh, who noted that close to 25 per cent of Canadians are struggling to afford groceries while supermarket chains record soaring profits.
Addressing Parliament during Question Period on Tuesday, Singh said:
"One out of every four Canadians in this country is going hungry because they cannot afford groceries. At the same time, corporations are making record profits. They are breaking record after record …"
But before the NDP leader could finish, he was interrupted by the sound of laughter and heckling.
Singh continued: "I just mentioned that Canadians are hungry and I hear laughter in the chamber. They should be ashamed of themselves."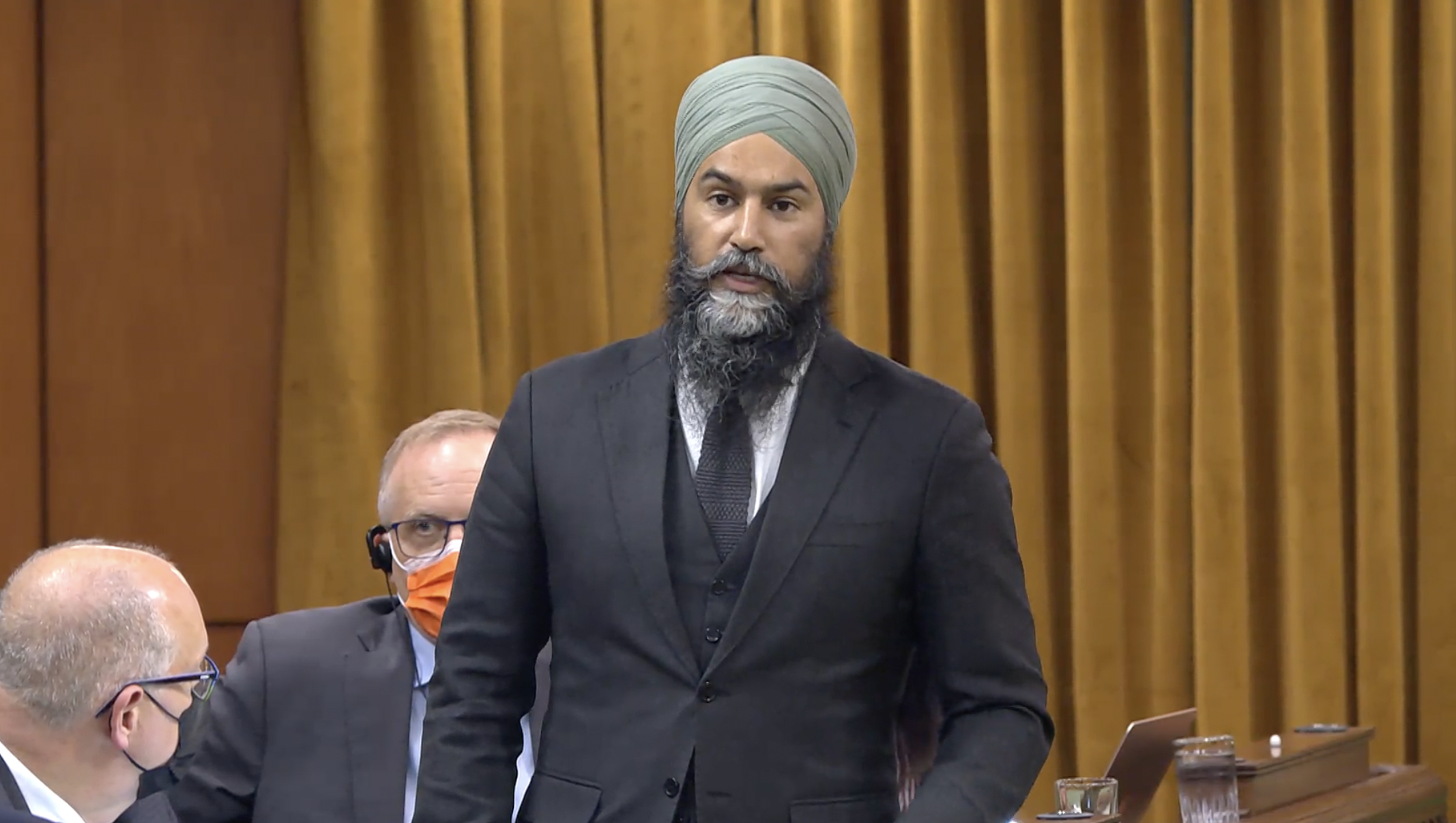 According to annotations on a recording of the exchange posted to Singh's social media, the laughter came from Conservative MPs.
The Maple contacted interim Conservative Party leader Candice Bergen's office asking for comment about the video, and whether the party had any explanation for why MPs were laughing. No response was received.
The statistic Singh quoted was in reference to a Mainstreet Research survey which found that nearly one quarter of Canadians have eaten less than they should since March 2020 because they couldn't afford food.
More than one third of respondents said they often or sometimes could not afford to eat balanced meals. Twenty-one per cent said they skipped or cut the size of meals since the beginning of the pandemic because there wasn't enough money.
Of those who skipped or reduced the size of their meals, 58 per cent said this happened almost every month.
Meanwhile, major supermarket chains are enjoying strong profits as grocery costs continue to rise. According to the Consumer Price Index update published last month, Canadians paid almost 10 per cent more for groceries in April 2022 compared to April 2021.
Prices for basics such as fruit, meat, bread, pasta, rice, cereal and coffee increased by 10 per cent or more each.
Amid these rising food costs, grocery giant Loblaw posted a first-quarter $390 million increase in revenues. Empire, which owns major chains like Sobeys, Safeway and Fresh Co., posted third quarter fiscal 2022 earnings per-share increases of 16.7 per cent, with sales growing by 8.3 per cent over 2020.
The company's net earnings were $203.4 million compared to $176.3 million last year.
In a letter to shareholders, Empire CEO Michael Medline boasted: "Our team delivered another outstanding quarter, including the highest EPS in memory, with strong increases in sales, EBITDA margin and free cash flow."
Metro Inc. saw net earnings increase by more than five per cent in its most recent quarterly report.
After the laughter from the MPs during Singh's speech died down, the NDP leader explained in his question to Finance Minister Chrystia Freeland:
"Our plan is to tax the excess profits of these corporations and put the money directly into the pockets of Canadians who need it … When will the government stop protecting the wealth of these corporations and start standing up for families that need help right now?"
According to an analysis by the Parliamentary Budget Officer (PBO) in April 2021, an excess profits tax on big corporations would generate nearly $8 billion in government revenue, based on companies that exceeded profit expectations in 2020.
Despite Singh posing his question to the Liberal government, however, the Liberal-NDP agreement keeping Trudeau's government in power until 2025 was silent on implementing an excess profits tax for large retailers, and only mentioned "tax changes" for "financial institutions who have made strong profits during the pandemic."
Erin O'Toole Blames 'China' for Weak Conservative Election Results
"[Former Conservative Party leader] Erin O'Toole says Chinese interference is to blame for the defeat of as many as nine Conservative candidates in the 2021 federal election."
Politico spoke to Conservative MP Michael Chong, who echoed O'Toole's claim and cited a McGill University study which he suggested provided proof of interference.
However, Politico explained:
"While one of the study's findings concluded the 2021 election was "minimally impacted by mis- and disinformation," researchers found Chinese officials and state media worked "with an apparent aim to convince Canadians of Chinese origin to vote against the Conservative Party."
Still, the study found no evidence of riding-specific impact."
The report noted:
"We find no clear evidence that there was a concerted effort by the Chinese state to interfere in the election. Moreover, we find Canadian-Chinese issues were not central to the campaign nor were they top of mind for voters."
After the 2021 election, the Chinese Canadian Conservative Association said O'Toole's "hatred message" towards Beijing alienated Chinese-Canadian voters and cost the party three seats.
---
57 per cent
Data of the day from Angus Reid: A poll from Angus Reid shows that 57 per cent of Canadians believe there should be more support for the poor, disadvantaged and those in economic trouble, a six per cent increase from 2016.
---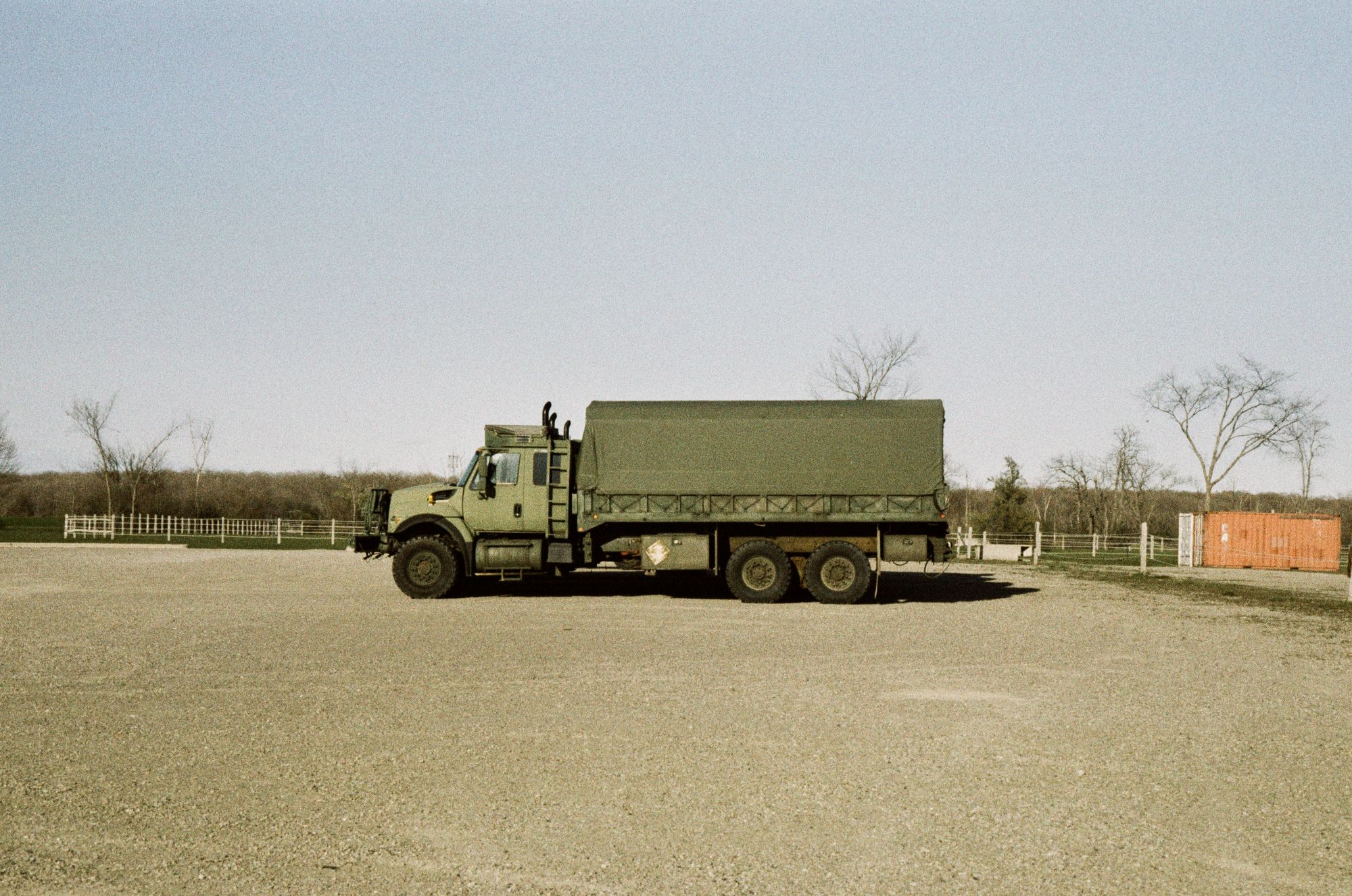 Other News
The PBO says the federal government would need to spend an additional $75.3 billion on the military over the next five years for Canada to reach NATO's target of two per cent of GDP, The Canadian Press reports.
The Edmonton Police Service and Edmonton's civilian police oversight board are invoking their right to remain silent following an incendiary letter from a local police commissioner claiming without evidence that a local journalist is under active police investigation, PressProgress reports.
Canada stands accused of trying to "avoid the spotlight" rather than take a position on an international agreement that would likely make COVID-19 vaccines more accessible to poorer nations, the Toronto Star reports.
---
North Untapped podcast: In this week's episode of North Untapped, we spoke to eco-socialist lawyer and activist Dimitri Lascaris about why he has decided not to run again for Green Party leader, and the hostile atmosphere towards dissent on Western foreign policy that contributed to his decision.
Subscribe to North Untapped to hear the full episode on Apple, Spotify or Google.

---
Catch up on our latest content
Get all the latest posts delivered straight to your inbox.
Processing your application
Please check your inbox and click the link to confirm your subscription.
There was an error sending the email