The last election results in a handful of ridings that were too close to call on election night have been declared.
The NDP narrowly captured the British Columbia riding of Nanaimo–Ladysmith from Green Party incumbent Paul Manly, and the Liberal Party's Taleeb Noormohamed narrowly eked out a win over the NDP's Anjali Appadurai in Vancouver Granville. The Liberals also secured Richmond Centre, unseating Conservative incumbent Alice Wong.
The results of the election have highlighted a worrisome trend that experts say needs to be addressed: a deepening divide between rural and urban areas of the country. As the Canadian Press reported Saturday:
Whereas Canadian voters living in urban areas tend to favour Liberal candidates, those in rural areas overwhelmingly lean Conservative.
That trend was especially pronounced in Ontario, where the Liberals dominated in urban centres, while the Conservatives flipped some rural ridings and increased their leads in rural areas that they already held.
Allan Thompson, head of Carleton University's journalism program, told CP: "What worries me is just the polarization, that it seems to be more and more split, more of a division where it's virtually automatic what the outcome is going to be."
Carleton University political science professor Jonathan Malloy told CP: "The trends we have today have been growing, accelerating, particularly in Ontario, I would say, for the last 20 or 30 years."
Mallow said the parties' policies likely played a role in accentuating the divide, with the Liberals' $10-a-day childcare plan aimed at families living in expensive urban centres and the Conservative Party's stance on firearms geared towards those in rural settings.
Here are some key numbers reported by CP:
"The Liberals held onto their strongholds in Canada's largest cities, winning 22 out of 24 ridings in the Montreal area and all of Toronto's 25 ridings."
"The Liberals also won nine out of 10 seats in the Ottawa-Gatineau area and flipped three ridings in the Vancouver area. They also won all the ridings in the Halifax area and picked up a riding in each of Calgary and Edmonton."
Data compiled by CTV shows that of the Liberals' top five strongest showings, four were in ridings located in urban centres in the Toronto area. Meanwhile, the Conservatives' five strongest ridings were all in rural districts in Saskatchewan and Alberta.
Thompson told CP he is worried that the problem is getting worse because some of the major political parties are now deciding not to make an effort in ridings they do not consider to be winnable and therefore worth their time and resources.
But others argue that Canada's first-past-the-post voting system is also making the problem worse. In a recent opinion piece for CBC, electoral reform advocate Colin Walmsley writes:
"... We aren't quite as divided as our land-centric electoral system would make it seem. Millions of rural Canadians regularly vote for progressive parties, just like millions of urban Canadians vote for conservative ones."
"First-past-the-post obscures this fact by giving one politician in each riding 100 per cent of the power with a simple plurality of the vote, denying any representation to minority voices."
"By artificially shutting political parties out of ridings where they have minority support, our electoral system detaches parties from their supporters in entire regions of the country, leading to death spirals of misunderstanding and disengagement."
Walmsley argues: "If we truly want to address our country's growing rural-urban divide, we need to establish a proportional, people-centric voting system."
During the last days of the 2021 election campaign, Justin Trudeau said he was "open" to electoral reform but added it would not be a priority under a re-elected Liberal government, and that he would not favour proportional representation. The Liberal Party leader reneged on a promise he made during the 2015 campaign that that election would be last fought under first-past-the-post.
Similar concerns about Canada's voting system amplifying regional divides were voiced after the 2019 election, when the Liberals were entirely shut out of Alberta and Saskatchewan, but dominated urban regions like the Greater Toronto Area.
As PressProgress reported at the time, Canada's first-past-the-post voting system may be worsening the country's regional divides and inspiring right-wing Western secessionist movements like the Maverick Party — then called the "Wexit" Party.
Robert Finbow, a political scientist at Dalhousie University, told PressProgress after the 2019 election: "The election results, brought about by the distorted electoral system, will increase Western alienation."
Dennis Pilon, a political science professor at York University, said after the 2019 vote: "We have definitely seen another election where, contrary to what the supporters of first-past-the-post say, which is that it helps to create broad coalitions that knit the country together, in fact what it's doing in this country is polarizing the electorate in a way that doesn't actually reflect the voting patterns."
The Conservative Party's New Caucus Is Overwhelmingly White And Male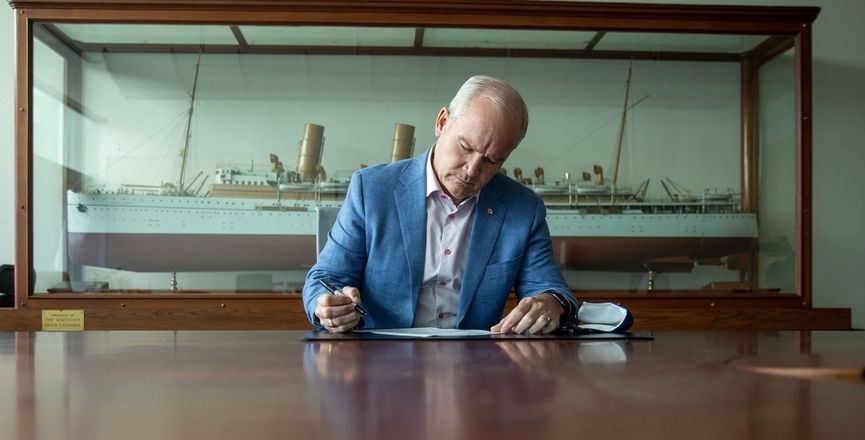 As questions about Erin O'Toole's future as leader of the Conservative Party continue to swirl, observers point out that the Tory leader will be at the helm of an overwhelmingly white and male caucus.
CBC reported last week that 95 per cent of the new Tory caucus will be white:
"Only seven of the Conservative candidates leading or elected in 119 ridings across the country are Black, Indigenous or a person of colour (BIPOC)," CBC reported, before the final vote counts in some ridings had been confirmed.
"... the party struggled in Canada's urban and suburban areas, regions where racial demographics have changed dramatically over the last 40 years due to waves of non-white immigration."
"The Tory caucus will be less diverse than the class of 2019 because at least five Conservative MPs — Kenny Chiu, Nelly Shin and Alice Wong from Vancouver-area ridings, Bob Saroya from the riding of Markham-Unionville (a suburb of Toronto) and Calgary's Jag Sahota — are on track to lose to Liberal or NDP candidates."
The final results confirmed that all five of those Conservative candidates lost their seats.
An analysis published by The Toronto Star Friday noted that O'Toole had promised to remake the Conservative Party to reflect the demographics of modern Canada, but failed to lead the party to victory in ridings where racialized candidates were on the ballot.
Bert Chen, a Conservative national council member who recently launched a petition calling for an early review of O'Toole's leadership, told The Star:
"I believe that one of the failures of Erin's leadership and national campaign was that Chinese Canadians like myself felt uncomfortable, and did not have the trust to vote for Conservatives."
The Star explains:
"Chen said the Conservative campaign failed to balance its tough-on-China messaging with positive outreach to the Chinese community, and left too many Chinese-Canadian voters feeling like they had no place in the party."
"Several political observers have analyzed voting results in ridings with a majority or near majority of ethnic Chinese voters, and concluded that more support for the Tories was lost there than in other ridings."
Sukhi Sandhu, an anti-gang violence advocate, noted in an interview with The Star that the Conservatives failed to mention systemic racism in their election platform.
"You are coming to our doorsteps to get our voters but you don't even deal with or recognize the barriers people face," Sandhu said.
As reported by The Maple, observers have long cast skepticism on O'Toole's claims that he takes tackling racism seriously, as he dodged a question on the issue of systemic racism during his leadership campaign, had to walk back comments he made claiming Canada's genocidal residential school system was meant to "provide education" to Indigenous children, and has been accused of dog-whistling to the far-right.
---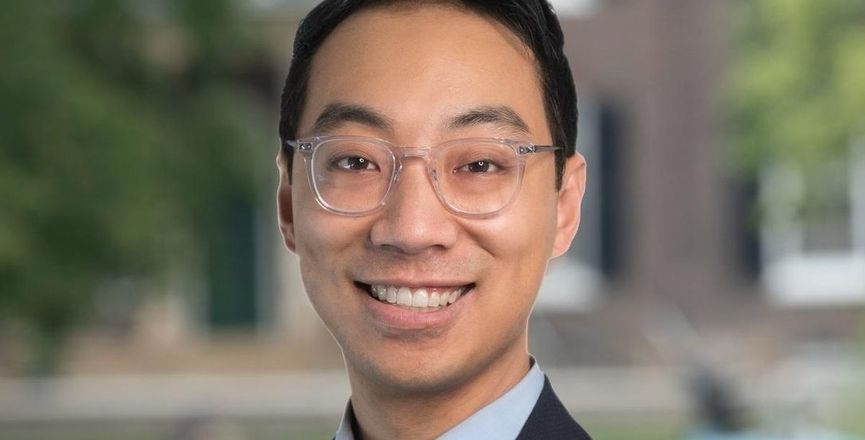 Weekend News
---
LISTEN: In the latest episode of the Tech Won't Save Us podcast, host Paris Marx is joined by Toronto Star labour reporter Sara Mojtehedzadeh to discuss a union organizing campaign at Amazon warehouses in Canada, and the working conditions that workers face at those facilities.
---
WATCH: CBC News spoke with Dr. James Talbot, a former chief medical officer of health for Alberta, who said the ongoing crisis inside the province's hospitals amid a devastating fourth wave of COVID-19 — and the Conservative government's dire mishandling of the situation — could get worse and drag on for weeks or months. "The government is not doing anything that would lead you to believe we're going to see a decrease in the amount of cases," said Dr. Talbot. "We need to get the government to show some leadership."
The Maple Pod
Don't miss the latest episodes of The Maple's election podcast series. Subscribe now on Apple, Spotify, Google and SoundCloud. With the election over, we'll also be setting up a brand new series for our podcast in the coming weeks. Watch this space!
---
Commentary
---
Catch Up On Our Latest Newsletters
Get all the latest posts delivered straight to your inbox.
Processing your application
Please check your inbox and click the link to confirm your subscription.
There was an error sending the email