Is Canada Really a 'Tolerant' Country?
"It's a very beloved narrative in Canada, and if you try to disrupt it and dislodge it, you get the full force of Canadian racism and anger and hate that we claim doesn't exist."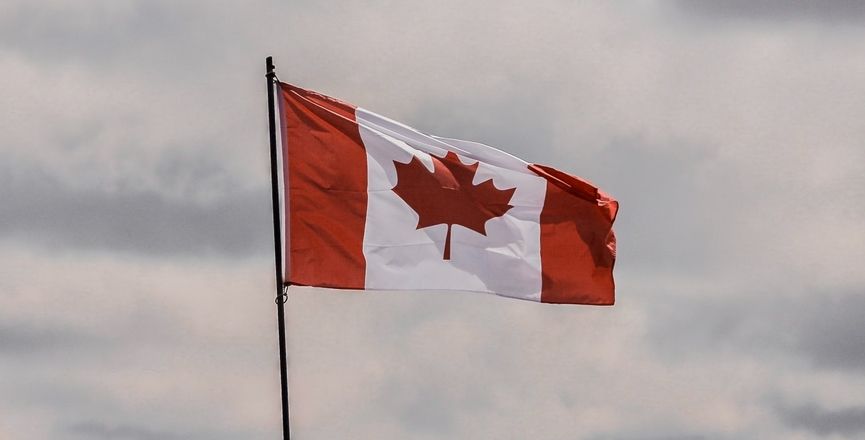 Written by Alex Cosh
An 18-year old white supremacist murdered 10 people and wounded three others in a racist attack at a grocery store in Buffalo, New York, on Saturday. The killer shot a total of 11 Black people and two white people in what authorities say was a "racially motivated hate crime."
The attack is believed to have been premeditated, with the racist shooter driving from 320 kilometres away to reach the predominantly Black East Side neighbourhood in Buffalo.
A racist manifesto that appeared online after the attack has been linked to the shooter. The 180-page document features Nazi iconography and extensively pushes the "Great Replacement" conspiracy theory, which suggests that global authorities are intentionally trying to depopulate white people through "mass immigration."
The "Great Replacement" theory is a mainstay of white nationalist rhetoric, and has been echoed by U.S. Republican lawmakers and Fox News' Tucker Carlson.
In addition to featuring a slew of racist and anti-Semitic rants and cartoons, the shooter-linked manifesto calls the Buffalo attack an act of terrorism and lists Canada as one of several countries where a global white supremacist "movement" might begin.
Following the news of the horrific attack, former Trudeau cabinet minister Catherine McKenna wrote on Twitter that she felt "very fortunate to live in Canada," describing it as a "diverse and tolerant country that values freedom while respecting human rights."
"We aren't perfect and building our country is an ongoing project but I wouldn't choose anywhere else," McKenna added.
Those remarks prompted hundreds of responses pointing out that home-grown racist attacks have occurred in Canada in recent years alongside a rise in far-right conspiracy theories and an ongoing prevalence of systemic racism.
Author El Jones told The Maple that McKenna's remarks are a typical example of "maple washing," a term first coined by Jacobin writer Luke Savage in 2016 to describe how some Canadian institutions and officials downplay injustices in this country by comparing it to the United States.
"Overall, Canadians tend to take this Canadian exceptionalism idea," Jones explained. "If [racist incidents in Canada] do occur, it's usually seen as a kind of contamination, that it is becoming like 'Trump's America.'"
Jones pointed out that last year, a 20 year-old man who likely consumed neo-Nazi material via the dark web killed four members of a Muslim family in London, Ontario in a vehicle ramming attack. In 2017, a mass shooter who regularly shared far-right content on social media killed six men in a hate-motivated attack on a mosque in Quebec City.
The "Great Replacement" conspiracy theory, meanwhile, came up during the far-right led occupation of Ottawa earlier this year, where confederate and Nazi flags were openly displayed.
A video from 2019 showed occupation leader Pat King describing a plan for a supposed "depopulation of the Caucasian race, or the Anglo-Saxon race."
"It's a depopulation of race, that's what they want to do," King claimed in the video, blaming the imaginary plan in part on former Iranian president, Mahmoud Ahmadinejad.
During the occupation, a supportive blockade at the U.S. border in Coutts, Alberta saw 13 individuals linked to a neo-fascist group arrested for conspiracy to commit murder after they were caught in possession of a cache of automatic weapons, high capacity magazines, ammunition, body armour and a machete.
Others pointed out that the "project" of "building our country," as McKenna described it, is built on genocide against Indigenous Peoples. Over the past year, more than 1,800 unmarked graves have been located at the former grounds of Canada's residential school system, which was explicitly designed to destroy Indigenous culture.
Mainstream voices, including candidates in the Conservative Party leadership race, have often dismissed concerns about racism in Canada, said Jones. While it would be inaccurate to equate such comments with what happened in Buffalo, she added, they nonetheless downplay the seriousness of racism in this country.
"There's been a lot of public discourse on the right around 'the woke,' 'the left,' what they call 'liberal Laurentian elites,' all of us who want to talk about things like racism, Canada's actual history, the actual truth about residential schools," Jones explained.
Racism and far-right extremism are also an ongoing threat within the Canadian army, she noted. Last month, the Canadian military's advisory panel on systemic racism and discrimination found:
"In addition to sexual misconduct and domestic violence, hate crimes, extremist behaviours and affiliations to white supremacy groups are growing at an alarming rate in both Canada and its Defence Team."
The report also noted that the Canadian military has a long history of anti-Indigenous colonial conduct, including the expropriation of Indigenous land in 1942 under the War Measures Act.
In July 2017, Jones noted, five members of the military who were also members of the far-right Proud Boys, which was designated as a terrorist group by the federal government last year, disrupted a Mi'kmaw-led vigil for missing and murdered Indigenous women and girls.
More recently, observers raised concerns about the fact that police not only treated members of the occupation of Ottawa with kid gloves, but in some cases actively participated in and donated to the far-right led cause. Former law enforcement and military professionals also played key roles in the occupation's leadership.
Several reports have also noted that systemic racism more broadly remains a serious problem in Canada. For example, a Human Rights Watch report last year found that "longstanding and systemic discrimination against Indigenous peoples persists across Canada."
In the second year of the COVID-19 pandemic, meanwhile, anti-Asian hate crimes in Canada increased by 47 per cent. Anti-Black racism and systemic discrimination are "key drivers of health inequalities faced by diverse Black Canadian communities," according to the federal government's own research.
In 2020, the Ontario Human Rights Commission found that Black people are significantly more likely to be arrested, charged or killed by Toronto police than other groups. At the same time, charges against Black people were more likely to be withdrawn and less likely to result in a conviction, which the commission said raised "systemic concerns."
Indigenous People continue to be overrepresented in Canadian jails.
Broadly, Jones said, there is a tendency in Canada to spend a lot of time and energy differentiating this country from the U.S. Conversations about issues like racism and other forms of injustice in Canada typically gain public attention in response to major events south of the border, she added.
"We are so led by what's happening in the States, and then a large part of Canadian identity is setting ourselves in opposition to this and believing that it's Canadian exceptionalism," Jones explained.
"It's a very beloved narrative in Canada, and if you try to disrupt it and dislodge it, you get the full force of Canadian racism and anger and hate that we claim doesn't exist."
Rather than only having conversations about racism in Canada in response to events in the U.S., she continued, such conversations ought to be generated from within Canada, while also recognizing that hate movements are global in nature.
This post is for paying subscribers only