In a leak involving nearly 12 million financial documents, global elites and world leaders have been exposed as using secretive shell companies to shift trillions of dollars into tax havens with impunity, the Toronto Star and CBC reported Sunday.
The files were leaked to the International Consortium of Investigative Journalists, based in Washington, D.C., and shared with media outlets around the world. The leak amounts to the biggest stash of offshore financial data in history — even bigger than the Panama Papers leak in 2016.
According to the Star, among those named in the documents are hundreds of wealthy Canadians, including:
David Tassillo, who co-owns one of the world's largest pornography wesites.
Elvis Stojko, an olympic figure skater.
Billionaire businessman Joseph Tsai.
Billionaire businessman and Formula 1 team co-owner Lawrence Stroll.
As noted by the Star, establishing a corporation in an off-shore tax haven is legal, as are the activities of the Canadians named above. As well, the Star explains, there are cases where transferring assets to offshore accounts is justifiable.
However, the billions of dollars being hidden in offshore tax havens — jurisdictions where tax rates are very low — are funds that could otherwise be used to finance important social programs for the public good.
The leaks reveal that Canada is a "laggard" when it comes to cracking down on individuals and corporations exploiting secretive offshore accounts, the Star explains.
The Canadian Revenue Agency estimates that this country loses a total of $15 billion each year due to wealthy individuals and corporations using offshore accounts.
Toby Sanger, executive director of Canadians For Tax Fairness, told the Star: "($15 billion is) more than enough to have free tuition at all the universities and colleges across Canada. It's more than enough for a national childcare program."
Sanger added: "The biggest companies have done very well during the pandemic and made it hard for mainstreet businesses to compete. And part of the reason why is they take big advantage of the tax havens. That also applies to individuals. We've had vastly increasing inequality at the top end and that's connected to the use of tax havens."
At least $11.3 trillion (USD) is held offshore globally, according to the Organization for Economic Cooperation and Development (OECD).
According to Sanger, offshore accounts present an ethical question, not a legal one.
"These things might be considered legal, but I think most Canadians would say they're immoral. It's unfair that people can avoid paying taxes in such ways," he told the Star.
Also named in the documents, dubbed the "Pandora Papers," are prominent world leaders and public figures. As reported by The Guardian, these individuals include:
Major donors to the British Conservative Party, which currently governs the United Kingdom.
The prime minister of the Czech republic, Andrej Babiš.
Former British prime minister Tony Blair.
Close associates of Russian President Vladimir Putin.
Justin Trudeau Apologizes For Tofino Trip During First National Truth And Reconciliation Day Amid Criticism From Indigenous Leaders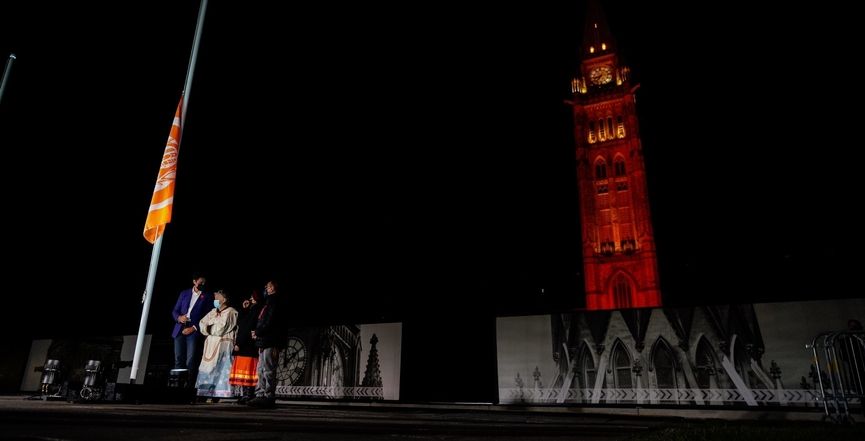 Prime Minister Justin Trudeau has offered a private apology to the chief of the Tk'emlups te Secwepemc Nation for passing up invitations to participate in ceremonies honouring survivors of Canada's genocidal residential school system on the first National Day for Truth and Reconciliation last week, The Canadian Press reports.
Trudeau spent the day vacationing in Tofino, B.C. despite his official itinerary stating he was in private meetings in Ottawa.
Tk'emlups te Secwepemc is the First Nation that located the bodies of more than 200 children in unmarked graves at the former site of a residential school in Kamloops, B.C. back in May.
The First Nation said it had sent two "heartfelt" invitations to the prime minister to join them in events for the National Day for Truth and Reconciliation.
Assembly of First Nations National Chief RoseAnne Archibald said "hollow apologies will no longer be accepted," according to CP.
"As National Chief, on behalf of all First Nations, I expect concrete action and changed behaviours," Archibald said Sunday.
Before Trudeau made his private apology, Indigenous leaders had strongly criticized the prime minister for spending the day of observance on vacation.
As reported by CTV News, Cindy Blackstock, executive director of the First Nations Child and Family Caring Society, said Saturday the prime minister's actions were a "complete letdown."
Blackstock added: "The prime minister decides that he can have a vacation day – he could have had the vacation day tomorrow. I support vacation, I know that they work hard, but not on the very first national day when we're supposed to be spending the (time) doing the duty of reconciliation."
CTV also reported that Lynne Groulx, head of Native Women's Association of Canada (NWAC), said Friday she was shocked by the "sheer level of callousness" of Trudeau's conduct.
Following Trudeau's private apology Sunday, Groulx called on the prime minister to make a public statement.
Green Party's Bitter Infighting Continues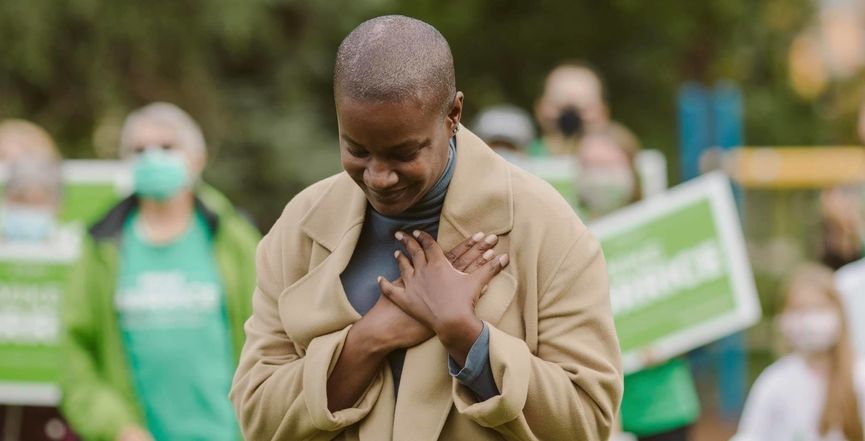 The Toronto Star's Alex Ballingall provides a comprehensive and far-reaching account of the Green Party's months-long infighting under outgoing leader Annamie Paul's embattled tenure at the helm of the party.
The report details allegations that racism and sexism drove internal attacks against Paul's leadership.
Meanwhile, in an op-ed in the same publication this weekend, former leader Elizabeth May writes that she stood down as Green Party leader following the 2019 election "to create space for more diversity in Canadian politics."
That claim is contradicted by an official quoted in Ballingall's report who said the party recognized that May was "making mistakes" as leader during the 2019 election campaign, including her stating that Greens wouldn't stop their MPs from trying to restrict abortion access.
In her op-ed, May also writes that "(Paul's) leadership style clashed with party culture almost from the beginning." She adds:
"It appears to me that Ms. Paul expected her role to be similar to that of a CEO/chair following the American business model, and that she demanded relatively autocratic powers along those lines."
"(Paul) remains in control of the party's communications," May continues. The former leader also alleges that the party's Indigenous president was not allowed to issue a statement on the National Day for Truth and Reconciliation, because Paul did not allow her to do so.
"We need to know what Ms. Paul experienced. She has made serious charges that require serious independent inquiry," May adds.
CTV reports that May said she will not serve as the Greens' interim leader while the party searches for Paul's permanent replacement.
In an interview with The Maple last week, former Green Party leadership contestant and self-described eco-socialist Dimitri Lascaris said he is considering another leadership run.
In an opinion piece for The Globe and Mail, Erica Ifill writes that Paul's leadership was never given a chance by the Greens.
"(Paul's experience) amounts to the undermining of Black leadership – and it remains, too often, the experience of Black female leaders," Ifill writes.
"While party officials knew about the problem (of systemic racism inside the party), they chose to do nothing, seemingly content to use Ms. Paul to symbolize that there were no issues around misogyny, racism or anti-Semitism."
---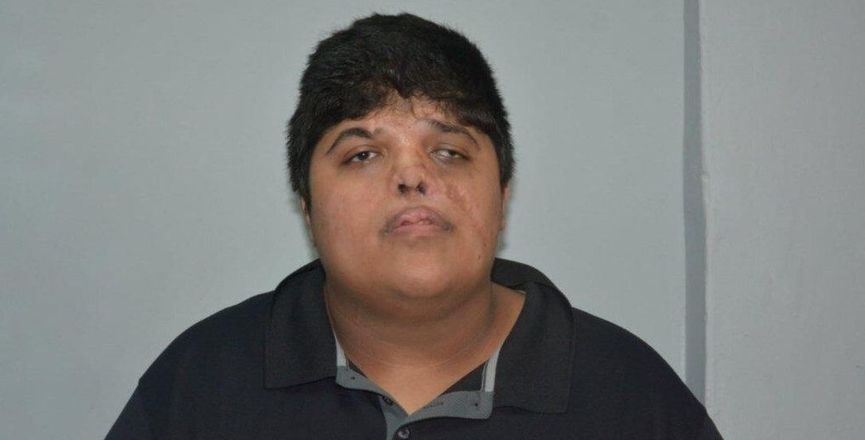 News
The Toronto Star reports that Conservative Party of Canada operative Rakesh David has been charged with murdering three of his family members in Trinidad and Tobago, according to that country's police force. In a Twitter post from September, David shared a photo of himself wearing a blue tie, which he wore to show "support" for the Conservatives and party leader Erin O'Toole.
Nurses in Ontario are due to take to the streets today to demand better pay and a retention plan, the Star reports. A key issue the nurses are protesting is the Doug Ford government's Bill 124, which limits wage increases for nurses to no more than one per cent of total compensation per year for the next three years.
The Breach reports that the federal government of Canada under then-prime minister Stephen Harper misrepresented the seriousness of poor conditions in Haiti in 2014 following that country's devastating 2010 earthquake to justify lifting a moratorium on deportations of Haitian nationals. The Breach notes: "1,544 Haitians—nearly 95 per cent of the total number deported since the end of the moratorium in 2014—have been expelled from Canada under (Prime Minister Justin) Trudeau's leadership."
---
LISTEN: In this week's episode of Left Turn Canada, hosts Andy Borkowski and Christo Aivalis discuss Justin Trudeau's trip to Tofino B.C. on the National Day for Truth and Reconciliation, Alberta's disastrous COVID-19 fourth wave, the Green Party's collapse, and the futures of NDP Leader Jagmeet Singh and Conservative Party Leader Erin O'Toole.
---
WATCH: APTN News speaks to NDP MP Blake Desjarlais, Alberta's only Indigenous representative in the House of Commons following the recent federal election. Desjarlais said Indigenous people's pain, history and reality is "really being understood in a much more in-depth way than I think Indigenous people are used to."
---
The Maple Pod
Don't miss our one-on-one interview with former Green Party leadership candidate and self-described eco-socialist Dimitri Lascaris, who is considering another run for party leader. We discuss the recent turmoil inside the Green Party, its radical roots and why anti-imperialism is a key part of fighting for social and climate justice.
Listen on Apple, Spotify or Google.
---
Commentary
In The Tyee, Andrew Nikiforuk slams Alberta Premier Jason Kenney's negligence during the province's COVID-19 pandemic fourth wave, and notes Kenney's decisions have led to hundreds of deaths. "There is only one reason for the province's new Death Advantage: the choices made by Premier Jason Kenney, his cabinet and chief medical officer of health," writes Nikiforuk.
In the Toronto Star, former NDP strategist Robin V. Sears asks if Justin Trudeau's re-elected Liberal minority government will get serious about addressing Canada's widening wealth inequality. "Will Trudeau kick the inequality defenders to the ditch to secure his progressive legacy? I'm not sure that I would bet the rent on it," Sears writes.
---
Catch Up On Our Latest Newsletters
Get all the latest posts delivered straight to your inbox.
Processing your application
Please check your inbox and click the link to confirm your subscription.
There was an error sending the email