This week, The Maple spoke to former Green Party leadership contestant and self-described eco-socialist Dimitri Lascaris about the Greens' recent turmoil, the future of the party and whether he plans to run in the upcoming leadership race.
This week, Annamie Paul announced that she will be stepping down as leader of the Greens following months of bitter infighting and disappointing results in last week's election.
Paul described her embattled tenure as leader as "the worst period of my life," and has said racism and sexism were driving attacks against her leadership.
Questions remain about who will take over as the Greens' interim leader, and who will enter the race to take over the party's top job on a permanent basis.
Lascaris told The Maple:
"I don't have a plan (to run for leader), but I'm weighing it very carefully. I've been encouraged by a great many people to run. Of course, the result in the last leadership contest, where we were actually ahead on the fifth ballot and finished a close second, was encouraging in terms of our prospects."
However, he added:
"I must say that last year's leadership contest took a significant toll on me personally. From a health perspective, there was a significant amount of toxicity. It was not something that began this year, and I'm still dealing with the health issues from that and recovering from that, frankly, so I have to think a little bit more about it. I may very well do it. But I just don't know if I'm up to it."
We also asked Lascaris why he felt the Green Party did so poorly on election night. He said:
"The fact that there were allegations of racism and misogyny flying around in the public domain, and coming even from the leader's office, certainly was a factor, no question about it."
But other issues were also likely at play, he added, including former Green MP Jenica Atwin crossing the floor to join the Liberals earlier this year. Atwin's defection followed one of Paul's top advisors attacking Atwin and other Greens for speaking out against the Israeli government's airstrikes against the Palestinian people in Gaza back in May.
Lascaris said:
"I received a ton of messages myself from people who were irate, who were tearing up their memberships, who said they were stopping their monthly donations, who refused to volunteer for the party. I think Jenica's departure was a tragic loss for our party, and was an earthquake, frankly, from which we've not recovered."
He added that he felt the Green Party's policy platform was not bold enough to win over the hearts and minds of voters:
"We were not communicating to the voting electorate a distinctly left-wing, boldly progressive, anti-imperialist agenda … I think that hurt us as well at the polls, and I think if we strike out and fill that political vacuum that exists on the left, unapologetically, we can regrow this party very rapidly."
Read the full interview here, or listen to it via SoundCloud.
Today Is The National Day For Truth And Reconciliation. Here's What You Need To Know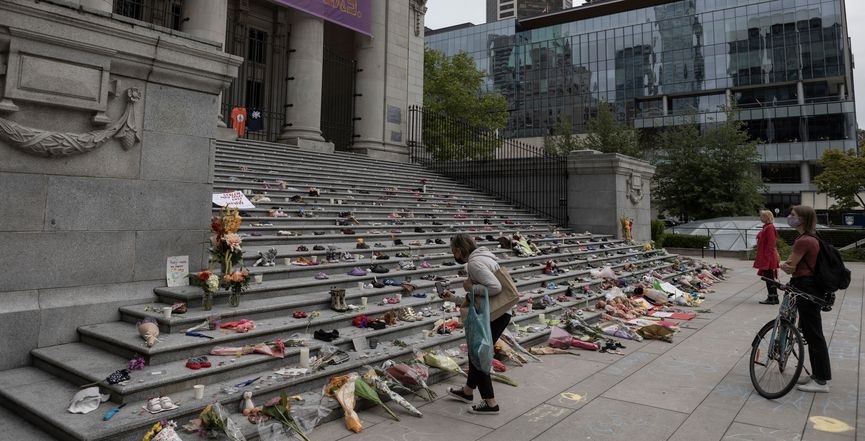 Today marks the first time the National Day For Truth And Reconciliation (also known as Orange Shirt Day) will be observed as a statutory holiday to honour survivors of Canada's genocidal residential school system.
The statutory holiday is one of the Truth and Reconciliation Commission's 94 Calls to Action, and is intended to "honour survivors, their families and communities, and ensure that public commemoration of the history and legacy of residential schools remains a vital component of the reconciliation process."
The day comes after the locating of the bodies of more than 1,300 of Indigenous children in unmarked graves at the former grounds of residential school sites since May.
The holiday was established by an act of Parliament on June 5, 2021.
In an opinion piece for The Globe and Mail Wednesday, Dakota Kochie, the former chief of staff of the Assembly of First Nations, wrote:
"This past year, with the latest findings of unmarked graves at residential schools across Canada, Canadians have had to grapple with an uncomfortable clash between what many Canadians think happened and what Indigenous Peoples know happened in these so-called schools."
"Indigenous children were forcibly removed from their homes, sexually assaulted, beaten, were not allowed to speak their language and faced many other forms of abuse. They also produced death: the Truth and Reconciliation Commission (TRC)'s conservative estimate of the total deaths was more than 4,100 children."
Kochie added: "The holiday ... needs to be a day of truth-telling so that Canadians can continue to reconcile with our shared dark history. The truths of abuse, death, humiliation and lost childhoods."
As reported by CTV News, residential school survivors spoke to a crowd on Parliament Hill Wednesday night about their experiences:
"We were made to feel that we were not good enough," said Inuk Elder Levina Brown.
As explained by CBC, the holiday was established by Parliament after the Tk'emlúps te Secwépemc First Nation confirmed it had located the bodies of 215 children in unmarked graves at the site of a former residential school in Kamloops, B.C. back in May.
More than 300 other potential burial sites have since been identified, and more searches for unmarked graves are underway across the country.
CBC notes: "While the discoveries have shocked many and led to an outpouring of grief and news coverage globally, Indigenous people and advocates say it had long been known and talked about that some of the children who were removed from their families and forced to attend residential schools never made it back home."
The holiday applies to federally regulated workplaces, and many provinces and territories will also recognize the day as a holiday.
Not every province will observe the statutory holiday, however. British Columbia, Alberta, Saskatchewan, New Brunswick, Quebec and Ontario have chosen not to recognize the holiday as a stat, and will instead leave it up to the private sector to determine whether or not employees are given the day off.
Former senator Murray Sinclair, who chaired the Truth and Reconciliation Commission (TRC), told The Globe and Mail Tuesday that all provincial governments should recognize the holiday instead of leaving it up to private employers:
"It isn't going to happen unless Canadians generally stand up and say to their provincial governments and their provincial leaders, 'You have to get in line with this issue,' " Sinclair said. "If they don't, the provinces will continue to escape their responsibility for reconciliation in this very significant way."
Cindy Blackstock, executive director of the First Nations Child and Family Caring Society of Canada, told The Globe: "Why isn't that worth one day out of the year for the public to learn, reflect and to be accountable for the TRC's calls to action?"
In a series of Twitter posts, the Assembly of First Nations shared some striking survey results on Wednesday:
"62 per cent of Canadians believe students don't learn enough about what happened at residential schools," the AFN said.
According to the survey, the AFN added, 43 per cent of Canadians did not know that it was around this time of year that First Nations children were forcibly removed from their homes and taken to residential schools.
On its website, the AFN offers an educational toolkit, which includes a module on residential schools.
A schedule of programming for the holiday on the Aboriginal Peoples Television Network (APTN) can be found here.
---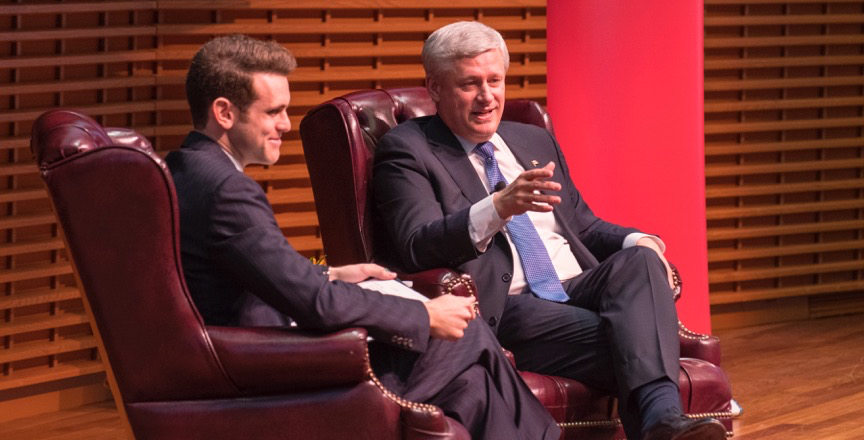 News
---
WATCH: Cindy Blackstock, executive director of the First Nations Child and Family Caring Society of Canada, talks to CBC News about the Federal Court's dismissal of the government's challenge of an order that compensation be paid to First Nations children who were put through an underfunded child-welfare system. Blackstock launched the human rights complaint that led to the ruling, along with the Assembly of First Nations. Blackstock told CBC Wednesday she was "delighted" with the ruling, and said it links "directly" to honouring two of the Truth and Reconciliation Commission's Calls to Action.
"This was a complete win for kids," said Blackstock. "And now the question becomes: will the federal government finally put down its sword, and stop fighting First Nations children and treat them equally?" She noted that the federal government could appeal the decision in the Federal Court of Appeal sometime in the next 30 days.
"Their past behaviour is they will appeal it," said Blackstock. "That's why it's so essential that Canadians speak up."
---
The Maple Pod
Don't miss the latest episodes of The Maple podcast. Subscribe now on Apple, Spotify, Google and SoundCloud. With the election over, we'll also be setting up a brand new series for our podcast in the coming weeks. Watch this space!
---
Commentary
In The Guardian, Alexander Vasudevan writes that a recent vote in Berlin, Germany to expropriate up to 240,000 properties from corporate landlords could be a "transformative moment" in the international fight for housing justice. "It highlights the role that ordinary tenants – and grassroots organising – can play in developing policies for affordable housing while supporting communities increasingly at risk of displacement," Vasudevan writes.
In Passage, Maple contributor Taylor C. Noakes argues that Canada needs a new constitution, as the current one unfairly privileges older generations and locks us into an outdated political framework. "Some Canadians think ourselves better than the Americans — whose internal dysfunction is largely rooted in the efforts of a cabal of constitutional fundamentalists — yet are apparently blind to the extent of which this diseased way of thinking has polluted our own politics," Noakes writes.
---
Catch Up On Our Latest Newsletters
Get all the latest posts delivered straight to your inbox.
Processing your application
Please check your inbox and click the link to confirm your subscription.
There was an error sending the email