On Wednesday, Alberta Premier Jason Kenney apologized for his government's handling of the COVID-19 pandemic and introduced a range of new public health measures — including a vaccine passport system — aimed at curbing the rapid spread of the fourth wave.
Alberta currently has more than 19,000 active cases, the highest of any province, forcing the cancellation of surgeries to free up hospital beds. As of Wednesday, 218 COVID-19 patients were in intensive care.
The province also has some of the lowest rates of people who are vaccinated.
Despite apologizing for switching to a relaxed pandemic-management strategy too quickly, however, Kenney explicitly refused to apologize for lifting almost all remaining public health restrictions in July, a decision that caused widespread outrage and condemnation among experts and medical professionals.
Kenney's remarks on Wednesday night have been panned by some commentators as amounting to saying "sorry, not sorry."
The fallout from Alberta has not gone unnoticed on the federal election campaign trail, either. On Thursday, federal Conservative leader Erin O'Toole dodged questions from reporters asking whether he still believes Kenney has handled the pandemic better than the Trudeau government.
Noting O'Toole's past praise for Kenney's handling of the fourth wave, Liberal Party Leader Justin Trudeau said Canadians cannot trust Conservatives to manage the country during the pandemic.
NDP Leader Jagmeet Singh, meanwhile, said: "Mr. Kenney is a failure in leadership; the people of Alberta are suffering because of that failure, there's no doubt about that."
Until this week, Kenney had kept a low profile during the election campaign, which pundits speculated was because O'Toole did not want to be associated with Kenney's unpopular government.
We spoke to analysts on the ground in Alberta for a clearer picture of what is currently unfolding in Wild Rose Country.
New Measures Confusing And Come Too Late
Lorian Hardcastle, a law professor specializing in healthcare governance at the University of Calgary, told The Maple that Kenney's new public health measures are complicated, and likely to result in problems with enforcement.
New measures include a program that requires Albertans to show proof of vaccination to enter participating businesses. Those businesses that do not choose to participate in the program are required to operate under stricter rules.
"(The rules are) difficult to understand; there are exceptions," said Hardcastle. "And when you have rules like that — that are really hard to understand — then you end up having problems with compliance and with enforcement."
As well, Hardcastle added, the measures come too late, and should have been implemented weeks ago. "Public health measures don't have an immediate effect; they have a downstream effect on hospitalizations, and ICU numbers," she explained.
"We had the business community asking for vaccine passports, you had physicians, other experts," she added.
In recent weeks, physicians warned that the province's health system would collapse without new restrictions.
Back in July, Kenney pledged he would not introduce vaccine passports. Such pronouncements, explained Hardcastle, made it politically difficult for Kenney to go back on his word, even when doing so was necessary to save lives and protect the health system.
As well, Hardcastle noted, Kenney faces dissent against public health restrictions from within his own caucus and party base. "Members of his own caucus repeatedly speak out against health restrictions," she said. "The United Conservative Party was meant to be this big tent conservative party, and some of those people that are under that tent don't have interests that are aligned."
On the one hand, Hardcastle said, some members of the UCP coalition hail from the business community and support vaccine passports as a way to keep the economy moving, while others adhere to right-wing libertarianism, and oppose the public health measures as they tend to believe that such measures amount to government intrusion.
"I think that, at times, made (Kenney) too slow in acting," said Hardcastle, adding that it is imperative for the premier to focus on public health now, and worry about party dissent later.
Despite the fissures inside Kenney's conservative party, Hardcastle noted, a majority of Albertans support vaccine passports. At the same time, the UCP leader likely fears that some sitting MLAs may walk from his party over the issue.
"It wouldn't be the first time that Alberta has had two conservative parties," Hardcastle noted.
Dynamics Of Divided Conservative Movement At Play
The question of conservative unity looms large in Alberta politics, particularly after the 2015 election, in which a split between the Progressive Conservative and Wild Rose parties facilitated an NDP victory.
Eric Strikwerda, a history professor at Athabasca University and political commentator, described Kenney's announcement Wednesday as a "dumpster fire."
"What it really reveals is the utter lack of control that Kenney has over his caucus," Strikwerda told The Maple.
The UCP, Strikwerda explained, comprises two fundamentally different strains of conservatism that are forced together in a "shotgun marriage" in order to defeat the NDP.
"What we're seeing here is this melding of the old Wildrose Party with the old Progressive Conservative Party, and the old Wildrose Party is winning in terms of influencing policy," said Strikwerda. "And Jason Kenney is fine with that, because I think that his conservative sympathies lie with the Wild Rosers."
"They were able to get over their differences in the effort to grab power (in the 2019 provincial election), and they did, but we're seeing the after-effects of that now, and we've been seeing that at the federal level for years," he added, pointing to the fact that the federal Conservative Party comprises a similar coalition of differing right-wing political interests.
Strikwerda noted that these fissures inside the UCP are playing out in real time, with a Calgary-area UCP MLA condemning the Kenney government's inaction on Wednesday evening, saying it will "cost us lives."
Strikwerda added that divisions inside the UCP were sowed even before it came into existence. During Kenney's bid for leadership of the PC Party prior to its merger with the Wild Rose Party under the UCP banner in 2017, Strikwerda explained, there were "Red Tory" voices, such as Sandra Jansen, who were "shoved aside."
Jansen competed with Kenney for the PC party leadership, but ended her campaign following the party's AGM in 2016, stating: "I have never before experienced harassment like that which occurred up to and including this past weekend."
Now, Strikwerda said, Kenney is potentially in danger of being deposed by members of his own caucus.
"We've seen this as a pattern in his style of governance, right from the word go; he delays and deflects and lies in order to not upset what you might call his base," Strikwerda explained.
"I think that (Kenney) just doesn't actually care very much about COVID, or health care for that matter. What he cares about is oil and gas," Strikwerda added. "He still has the notion that he's got his finger on the pulse of the real Alberta somehow, and, of course, he doesn't."
Can Kenney Stay On As Premier?
Kenney's botched handling of the pandemic has recently led to growing calls for his resignation.
"He says that he's going to stay on as premier, but he's going to have to really turn things around in order to do so," said Hardcastle. "There needs to be a change in his leadership style, and his attitude, if he wants to keep this job."
She added: "His constant playing of politics throughout the pandemic has really undermined Alberta's approach to the pandemic."
"All of these things have undermined the messaging, which should have been much more of a community focus than an individual-rights focus, and much less on the politics and more on what's safe."
---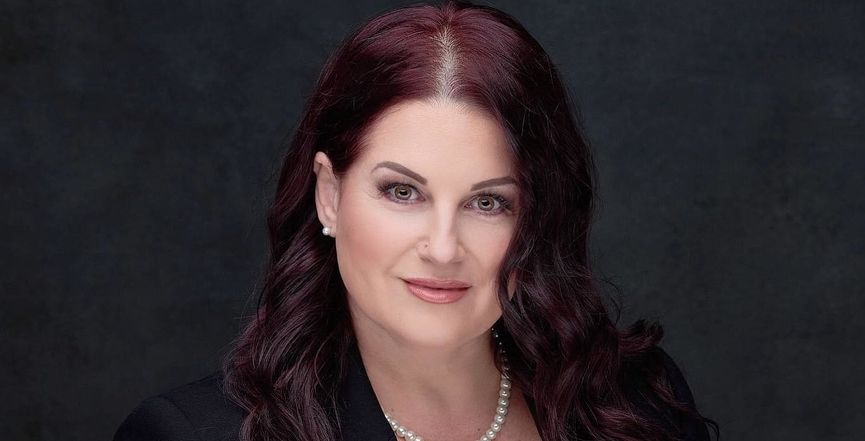 News
---
The Latest Polls
As of September 16, 8:30 p.m. EST, CBC's poll tracker has the Liberals at 31.7 per cent, the Conservatives at 31.2 per cent, the NDP at 20.1 per cent, the Bloc at 6.4 per cent, the People's Party at 6.2 per cent and the Greens at 3.3 per cent.
According to CBC:
"Though the Liberals and Conservatives are effectively tied with a small edge given to the Liberals, Justin Trudeau's party is favoured to win the most seats and has roughly a three-in-five chance of being re-elected with a minority government. The Conservatives are holding their support but are trailing in some key battlegrounds. NDP support is rising and the party could see a big increase in its seat count. The Bloc Québécois has recovered from a slide in support but their surge appears to have stalled. The PPC and Green vote has steadied in recent days."
---
LISTEN: Don't miss this week's episode of The Maple's election podcast series, in which we spoke to the Liberal Party's North Island-Powell River candidate Jennifer Grenz, who is nlaka'pamux and whose family is from the Lytton First Nation, where the village of the same name burned down in June amid record-breaking temperatures. In our conversation, we discussed decolonization, Indigenous representation, the climate emergency and party politics.
---
WATCH: CBC News speaks to Edmonton intensive care physician Dr. Darren Markland, who warns that new measures to stop COVID-19 in Alberta will not curb infections fast enough, as ICUs in the provincial capital continue to fill up with young, very sick patients.
---
The Maple Pod
Don't miss the latest episodes of The Maple's election podcast series. Subscribe now on Apple, Spotify, Google and SoundCloud.
---
Commentary
---
Catch Up On Our Latest Newsletters
Get all the latest posts delivered straight to your inbox.
Processing your application
Please check your inbox and click the link to confirm your subscription.
There was an error sending the email