Written by Alex Cosh
In this week's episode of The Maple's North Untapped podcast, we spoke to Matthew DiMera, founder and publisher of The Resolve, a new journalistic project that is building a platform for Black, Indigenous and people of colour journalists to tell their own stories directly to BIPOC audiences — not filtered through a white lens.
According to a survey published by the Canadian Association of Journalists last year, almost 50 per cent of newsrooms in Canada are entirely white. BIPOC journalists, meanwhile, are concentrated in part-time and internship roles, while white journalists occupy 80 per cent of supervisory roles.
We spoke to DiMera about systemic racism in Canadian newsrooms — including those that purport to uphold anti-racist principles — and the challenges currently faced by independent media outlets.
Subscribe to North Untapped to hear the full episode on Apple, Spotify or Google.

---
Al Jazeera Refers Israel's Killing of Journalist to ICC
As reported by the Qatar-based broadcaster Al Jazeera last week:
"Al Jazeera Media Network has assigned a legal team to refer the killing of its journalist Shireen Abu Akleh to the International Criminal Court (ICC) in The Hague … The network said in a statement on Thursday that it has formed an international coalition that consists of its legal team along with international experts, and is preparing a dossier on the murder of Abu Akleh for submission to the ICC prosecutor."
AJ's report continued:
"The ICC submission will also include the Israeli bombing "and total destruction" of Al Jazeera's office in Gaza in May 2021, and "the continuous incitements and attacks" on Al Jazeera journalists working in the occupied Palestinian territories."
As we noted last week, Palestine has also asked the ICC to investigate the Israeli army's killing of Abu Akleh, a move which Canada has so far refused to comment on.
Canada has previously refused to support Palestinian cases brought to the ICC on the basis that Canada "does not recognize a Palestinian state" and therefore does not recognize its right to bring cases to the international court.
Earlier this month, Global Affairs Canada stated:
"Canada reiterates the fundamental importance of protecting journalists and press freedom ... Any violence against journalists is completely unacceptable, especially in volatile contexts where they are risking their lives to do their jobs."
The statement did not name Abu Akleh, nor did it condemn or acknowledge Israel as responsible for her death. The statement did not call for an independent international investigation by the ICC.
According to the organization Reporters Without Borders, Israel's military has opened fire on 144 Palestinian journalists in just the past four years.
Meanwhile, far-right Israeli nationalists marched in occupied East Jerusalem over the weekend chanting racist slogans such as "death to Arabs" and "let your village burn down" to celebrate Israel's 1967 occupation of the city.
According to AJ, more than 140 Palestinians were injured in the occupied West Bank on Sunday, with 18 of those injuries caused by rubber bullets fired by Israeli forces. As well, illegal Israeli settlers attacked several Palestinian homes in East Jerusalem's Sheikh Jarrah neighbourhood.
The latest violence by Israel comes after the apartheid state's security forces shot and killed two Palestinian children last week.
Israel assassinated 14-year old Zaid Saeed Ghuneim while he was on his way to his grandparents' house after Israel said its soldiers had "rocks and Molotov cocktails" thrown at them. Israel also killed 16-year-old Ghaith Rafeeq Yamin during "confrontations" with the Israeli army last Wednesday.
Canada had issued no statements on these latest incidents as of Sunday evening.
---
Ontario Election Dashboard
It's day 28 on the Ontario campaign trail. Advanced voting has closed as we enter the last week of the election, with only three days left until election day.
The Latest Polling: According to polling aggregator Polling Canada, the latest publicly available polls show little change from the very start of the campaign, with Ford's Progressive Conservatives (36.7%) in the lead, while the Liberals (27.5%) and NDP (23.5%) are still stagnant in the rearview.


Election News:
What They're Saying:
---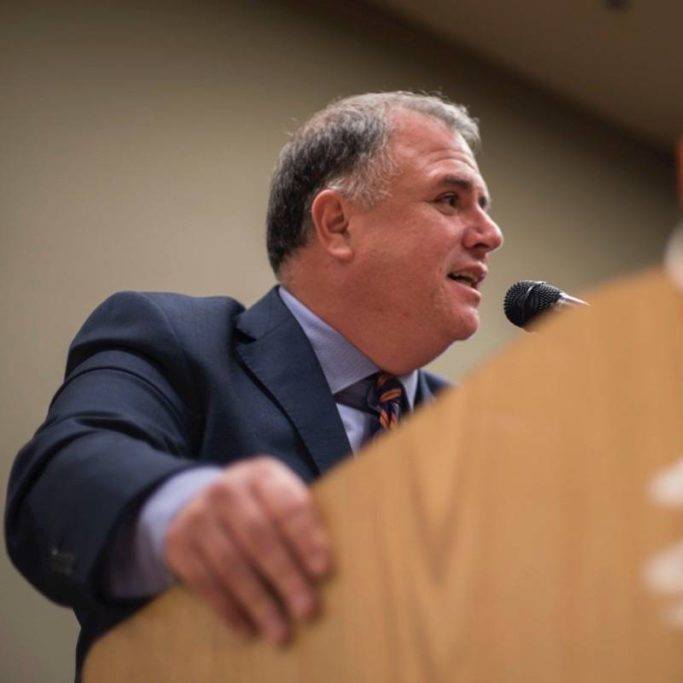 Other News
Politicians who vote against an NDP bill that would decriminalize drug possession will "have blood on their hands," says the bill's sponsor Gord Johns, as some Liberal MPs urge their caucus colleagues to support it, the Toronto Star reports.
A man shot dead by police after reports of a person with a rifle in fact had a pellet gun, Ontario's police watchdog said last week.
With 26 confirmed cases of monkeypox in Canada as of last Friday, health officials warn there will likely be more reported in the coming days and weeks, but an expert told CTV News last week that the outbreak can be stopped with quick and appropriate measures.
---
Catch up on our latest content
Get all the latest posts delivered straight to your inbox.
Processing your application
Please check your inbox and click the link to confirm your subscription.
There was an error sending the email