Do 'Moderate' Tories Exist Inside Today's Conservative Party?
In this week's episode of North Untapped, we spoke to Maple contributor Jeremy Appel about the six candidates running in the Conservative leadership race.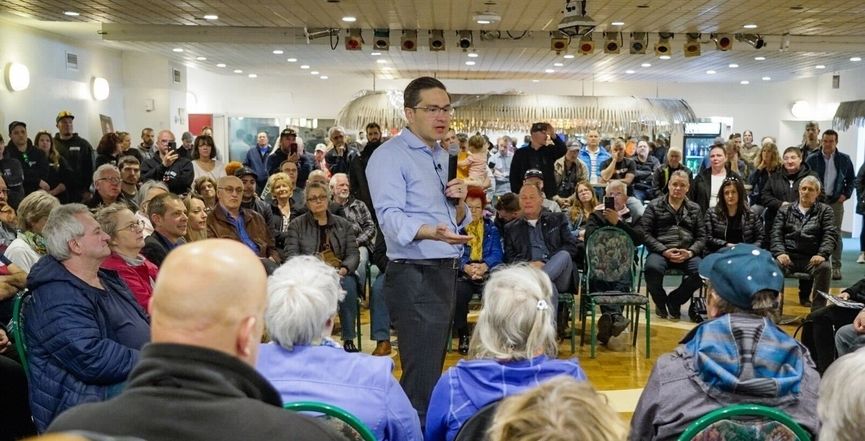 Written by Alex Cosh
In this week's episode of the The Maple's North Untapped podcast, we spoke to Maple contributor and independent journalist Jeremy Appel about the six candidates running in the Conservative Party of Canada's leadership race, and whether or not the winner will be able to hold the party's right-wing coalition of supporters together ahead of the next federal election.
We asked Appel, who has attended and reported on several leadership events in Calgary, whether supposedly "moderate" candidates like former Quebec premier Jean Charest, who has been described by some pundits as a "Red Tory," have any real base of support inside today's Conservative Party.
And, more importantly, are there enough of those supporters to give Charest any chance of beating the contest's hard-right frontrunner, Pierre Poilievre?
Appel said he asked Charest a similar question: Specifically, whether the constituency that made Charest premier of Quebec in 2003 exists within the federal Conservative Party of today.
Appel explained:
"[Charest] went on this rant about how the Conservatives need a leader who can win Quebec, which is true, but then he said 'watch the Bloc. If I become leader, they're going to remember my name,' and I think that really, unintentionally, encapsulated what his candidacy is all about, which is just a vanity project rooted in 90s nostalgia."
Listen to what Appel heard from supporters of other candidates at the leadership events, whether or not social conservative issues will be a major topic of debate in the race, and what the prospects are for Poilievre becoming the next prime minister of Canada.
Subscribe on Apple, Spotify or Google.

Read Appel's written coverage of the Conservative leadership race for The Maple here.
---
This post is for paying subscribers only