Digging Deeper Into Why Wealthy Canadian Elites Supported Fascist Italy and Nazi Germany
In the latest episode of our Great Gilded North podcast series, we spoke to Mitchell Thompson, who recently dug into the history of the Canadian elites who supported fascist Italy and Nazi Germany.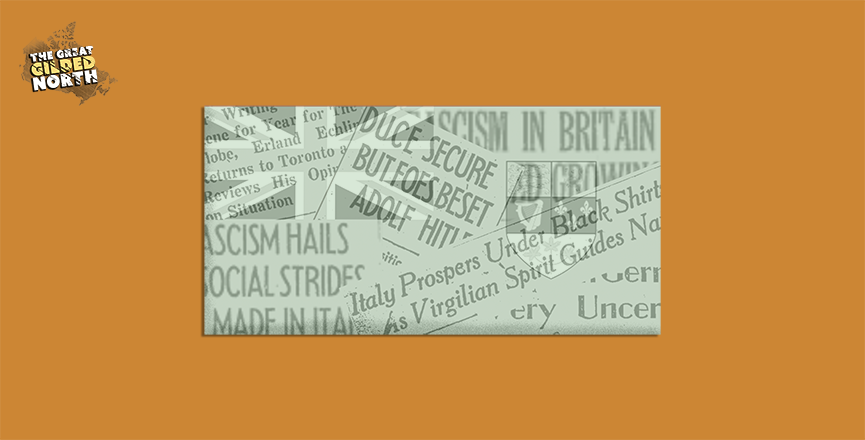 From The Maple: In the latest episode of The Maple's Great Gilded North podcast series, we spoke to contributor Mitchell Thompson, who recently wrote an article digging into the history of the wealthy Canadian elites who expressed support for fascist Italy and Nazi Germany in the lead up to the Second World War.
We asked Thompson why a significant number of high-pofile Conservative politicians at that time enthusiastically supported Canadian Nazis like Adrien Arcand, who was nicknamed the "Canadian Fuhrer." Thompson explained: "Ultimately, what the Conservative Party saw in him … and some Conservative senators who admired Arcand in the 1930s, is that he was a slightly more extreme ideologue, but ... what separated them from him was degrees and means … he was the most rabid anti-communist in a party that had long committed itself to defending capitalism as its first order."
Asked why some wealthy elites continue to lend support to far-right causes to this day, Thompson said: "They have a creepy relationship that you often find among a layer of business owners, of wealthy elites, where they may not agree with these (far-right) people on everything, but they get how they think. There's a common interest and common values. And that's quite unsettling."
Find the episode on SoundCloud, Apple, Spotify or Google.
Read Thompson's full article here.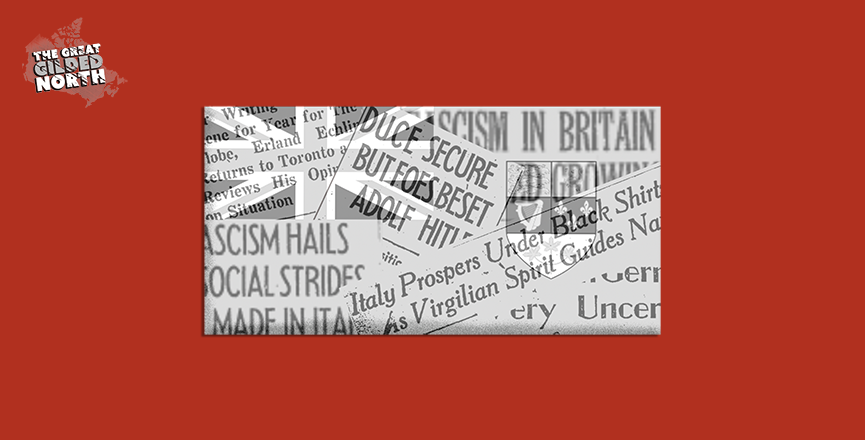 ---
B.C. NDP Slammed For Weak Sick Pay Pledge
From The Government of British Columbia: On Wednesday, the B.C. NDP government unveiled key details of its much-anticipated employer-paid sick pay legislation, which is due to come into effect on January 1, 2022.
According to a press release from the B.C. Premier's Office and Ministry of Labour, all workers covered under the Employment Standards Act will be eligible for at least five paid sick days each year.
As previously reported by The Maple, the B.C. government had been asking members of the public whether it should legislate three, five or 10 days of paid sick leave, with labour unions and worker advocacy organizations all calling for 10.
Meanwhile, big business lobbyists with long track records of working against initiatives designed to support workers called on the government to delay the legislation until after the end of the COVID-19 pandemic.
Economists and labour organizers expressed disappointment Wednesday at the NDP government's decision to legislate only five days of paid sick leave.
Alex Hemingway, a senior economist with the Canadian Centre for Policy Alternatives, tweeted: "Congrats to BC corporate lobbyists on blocking 10 paid sick days, making our society less healthy and our economy weaker. Economic and health research, peer countries, fed govt, and 86% of British Columbians backed a *minimum* of 10 days."
Paul Finch, treasurer of the B.C. General Employees' Union, expressed a similar sentiment: "Labour spoke with a united voice asking for 10 days paid sick leave - something we've learned is essential in the pandemic. By announcing 5 the BC government falls behind the Feds who have announced 10. This would be an easy decision for any party of labour."
In a press release, the B.C. Federation of Labour President Laird Cronk said: "This is an important achievement for public health and safer workplaces. But we're disappointed that it's only half the 10-day standard that science supports and that is the overwhelming preference of British Columbians."
Read the B.C. Fed's full statement here.
David Fairey, a labour economist and research associate with the Canadian Centre for Policy Alternatives, told The Maple back in October:
"COVID has taught us that the issue of paid sick days is a public health issue. It should not be viewed as an employee benefit; it should be viewed as a public health and a human rights issue, because the actions of individuals who go to work sick impacts not only on their coworkers, but also their frontline workers; it impacts on the community that they live in."
This post is for paying subscribers only