Canada's Wealthy Elites Long Had A Soft Spot For Fascism
The myth of a nation united against fascism and Nazism is shattered by the fact that members of Canada's ruling class applauded the regimes of Mussolini and Hitler.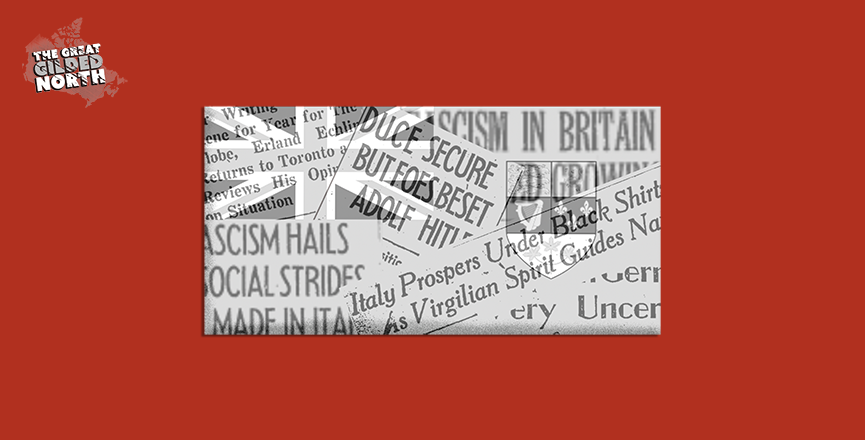 By Mitchell Thompson
The Canadian military's efforts in the Second World War are often mythologized so as to portray opposition to fascism as a cross-class trait, shared by workers, bosses and politicians alike. The disturbing reality, however, is that well into the late 1930s, a significant section of Canada's elite admired fascism in Italy and even in Germany.
The Empire Club and Mussolini
In 1938, the Empire Club of Canada, Toronto's leading luncheon of elites tied to the British empire, hosted commentator Rex Frost, who offered an account of his meetings with officials in Italy and Germany. While expressing a preference for the former, Fox told the audience: "Germany at once impresses you as a highly disciplined country."

He said further: "I can speak in the highest terms of the courtesy with which I was greeted by German officials and members of the government departments."
Frost's speech occurred just months before the Kristallnacht pogrom, which saw at least 91 Jewish people murdered and approximately 40,000 arrested and sent to concentration camps, as synagogues and storefronts were smashed and burned. Frost made no mention of the Nazi regime's anti-Jewish policies.

Instead, he told the Empire Club:
"Speaking of the visible results which appear to have been attained in both Germany and Italy since their respective authoritarian regimes came into operation, he would I believe, be a narrow-minded observer who could not detect some social improvement in these countries."

Others offered the Empire Club additional praise for fascist Italy.
On Jan. 25, 1934, army Major W. James Baxter introduced a speech to the Empire Club by past Ontario Magistrates Association President S. Alfred Jones, author of Is Fascism The Answer?
In his presentation, Jones claimed: "Fascism is sweeping Europe because its nations are near enough to Italy to see the advantages of her system."

Describing Mussolini's March on Rome, Jones said:
"On this date more than 2,000 Fascists laid down their lives in order that Italy might live. You will see that Communism has something for which we should give it credit, viz: it was responsible for the birth of Fascism. Fascism was originally a patriotic movement to overcome Communism. It grew, developed and expanded, and today Fascism is the spirit of a nation; today Fascism is Italy."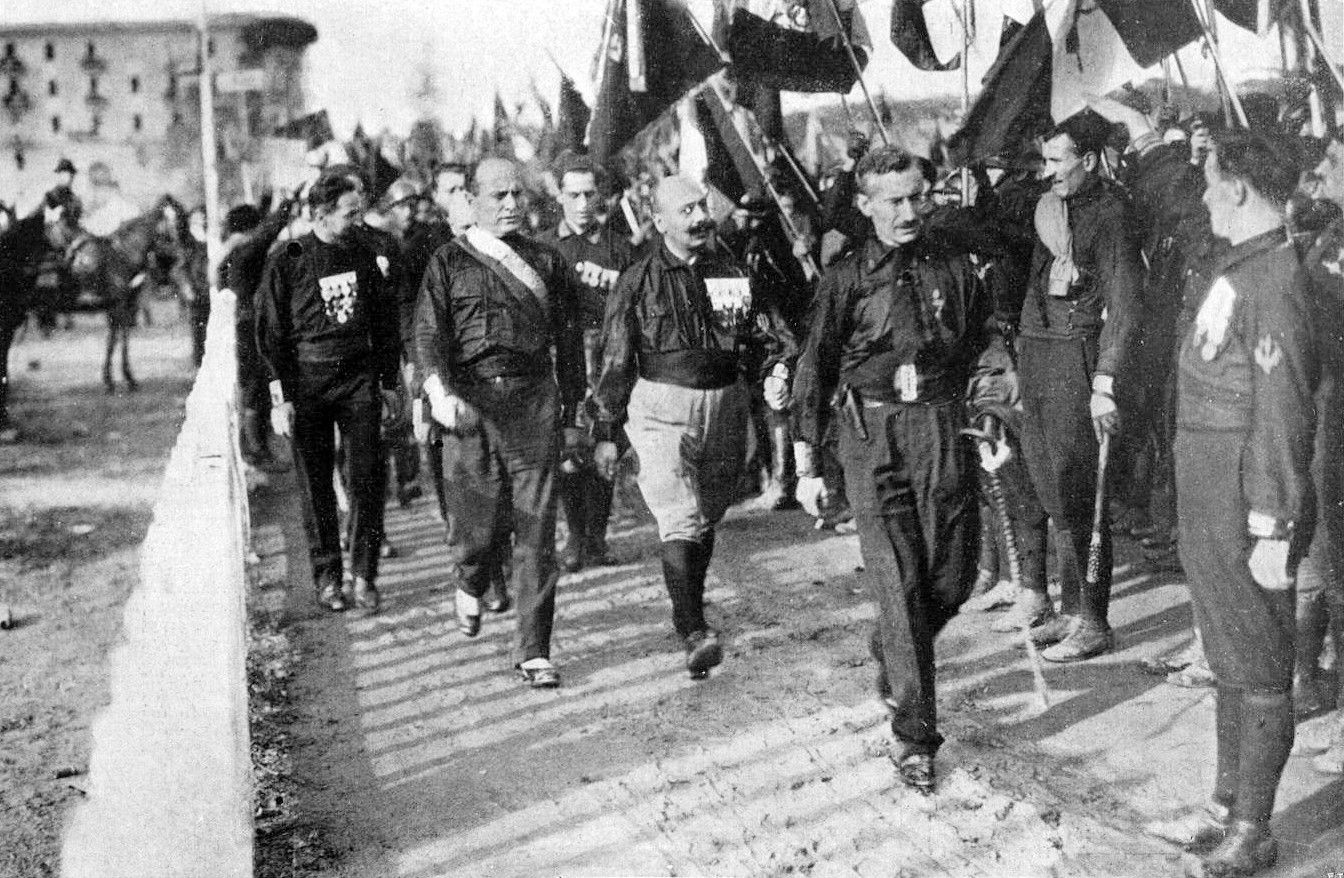 Similar claims were made at the Empire Club in 1930, 1932, 1935 and 1938. For example, the Empire Club hosted classical scholar William Sherwood Fox, introduced by jurist Dana Porter (who would later serve as attorney general of Ontario in a Conservative government), in 1932 to laud Mussolini's "endeavors to redeem his beloved Italy from anarchy and from economic and spiritual ruin at the same time he saved all of Western civilization from these very same calamities."
And, in 1930, C.P. Tisdall introduced a speech by Corrado Gini, later head of the Italian Eugenics Society, to praise Mussolini's "demographic policy."
Gini told the well-heeled audience: "It will prove of great advantage to our country in international competition."
The Media And The Far Right
The Empire Club speakers weren't alone. The Montreal Star asked in an editorial published at around the same time, "Could We Import Mussolini?"

In Ontario, Progressive Conservative Party leader, subsequent Premier and future federal Conservative leader George Drew wrote a series of articles for The Globe and Mail in August 1937 about the political situation in Europe under the byline "Colonel George Drew." The articles are notable for their tepid defence of Hitler and Mussolini.

According to Drew, Mussolini and Hitler were "obviously inspired by a passionate love of their own country." Drew further wrote that, outside of what he called the "cruel despotism of Russia," the "vast majority of people in all the dictatorships are sincerely behind their governments in the violent hatred of Communism."

Drew's articles further stressed that a number of Hitler's advisors exhibited "strong pro-British tendencies."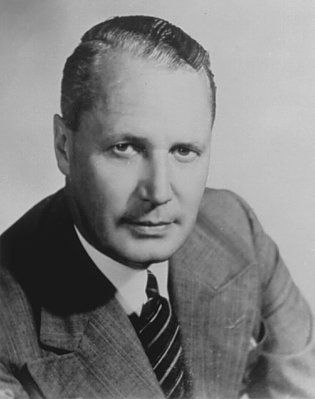 In an August 14, 1937 article titled "Duce Secure But Foes Beset Adolf Hitler," Drew disputed that Hitler's hatred of Jewish people was "the result of any racial feeling." Instead, he attributed the Nazi leader's genocidal program to what he claimed was the "unfortunate fact that most of the Communist leaders in Germany immediately after the War" were Jewish.

Elsewhere, the Globe praised Nazi politician Hermann Göring's "sense of humour," and published articles about Italy with headlines like "Italy Prospers Under Blackshirts."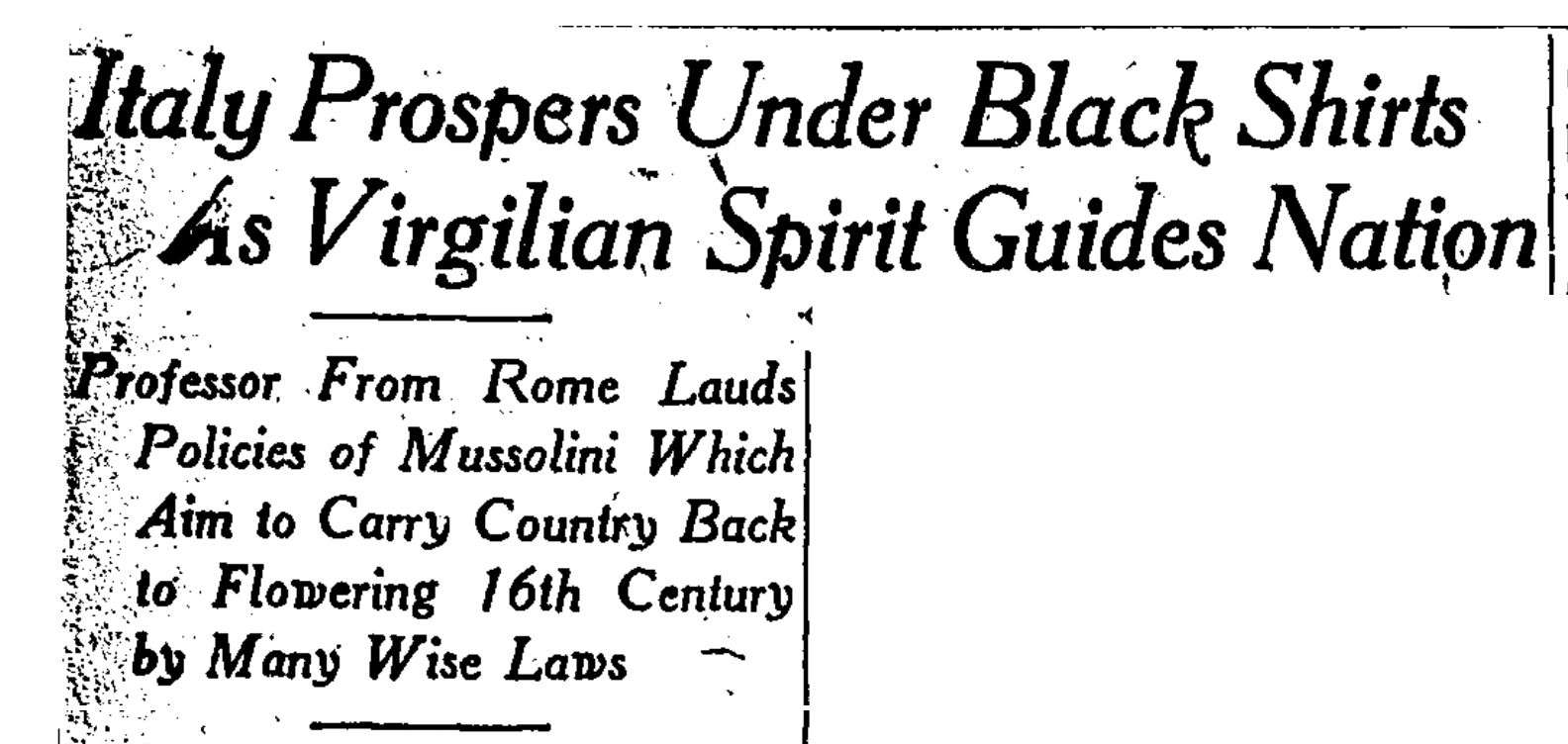 Worse, on May 4, 1934, the Globe insisted there was "no satisfactory evidence" that the Nazi government itself persecuted Jews.

"The feeling against the Jew is embedded deeply in the hearts of the German people themselves," Erland Echlin claimed in his Globe article. He continued:

"One of the things Hitler advised me to do was to study the feelings of the masses of people … I believe Hitler's real strength lies in the fact that he understands the difference between power and force. His strength comes from the masses, and I believe he will never betray the masses."
Fascists And The Conservative Party
Supporters of fascism were hardly unknown among the mainstream Canadian right. Dr. Muir Johnstone — a contributor to the fascist newspaper The Thunderbolt, and a supporter of Oswald Mosley's British Union of Fascists — made "overtures" to Alberta's Social Credit movement.

More importantly, the federal Conservative Party under the leadership of R.B. Bennett provided Canada's most famous Hitler enthusiasts, Adrien Arcand and Joseph Ménard, campaign funds of up to $27,000. The party's election victory in 1930 led several MPs to express favourable opinions of the fascist propagandists.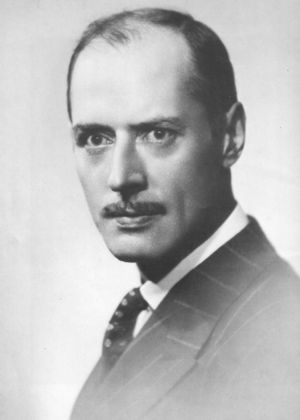 Arcand is and was known by his nickname, the "Canadian Führer," and by his efforts to help organize the National Social Christian Party. He personally corresponded with Mosley as well, and was visited by Kurt Lüdecke on behalf of the Nazi party in Montreal in the fall of 1932.

Montreal Conservative MP John A. Sullivan wrote at the time: "Mr. Arcand is without exception the best French-Canadian writer and his paper is making great headway. It would be a pity to see it fall."

St. Antoine Conservative MP Leslie Bell subsequently wrote to Bennett to set up an interview between him and Arcand. According to archive material, Bell wrote:
"The Goglu, a weekly newspaper printed in Quebec, as you are aware, rendered us efficient and valuable service during the last Federal election campaign… (I) am also quite thoroughly convinced that the proprietors of the Goglu are Conservative in their politics and are prepared to back the Federal interests with all their strength."

In 1933, Arcand helped launch a new paper, Le Patriote, which continued to promote Bennett's Conservative Party alongside reprints from Der Stürmer, the infamous Nazi propaganda tabloid.
Writing for the journal Antisemitism Studies, Hugues Théorêt notes Bennett asked for one article, which credited his government's currency trade policies with having "dealt a blow to various Jewish international organizations," to be reprinted and distributed throughout Quebec to promote the Conservative Party.

According to Théorêt, Bennett wrote: "This article will achieve more than 25 speeches."

In March 1934, Conservative Senator Pierre-Édouard Blondin wrote to Bennett:
"Arcand is essentially and intensely Conservative … There are no newspapers in Quebec to match the stature, power and strength of character displayed by Arcand."
The Establishment As A Whole
Other cases of sympathy between Canadian elites and the far right are more well known.

In his history of antisemitism in Canada, None Is Too Many, Irving Abella writes that Governor General Vincent Massey was known for his anti-Jewish sentiment and comfort with appeasement of the Nazis.
Massey's biographer, Claude Bissell, writes that he also met with Hitler's foreign affairs minister Joachim von Ribbentrop in 1936, and expressed fond feelings for his wife, Frau von Ribbentrop, writing: "He is very second rate — She I think genuine." He noted that across Nazi Germany, he encountered scenes of "marching, countermarching and self-consciousness everywhere."
It's widely known that the same Canadian government that fought in the Second World War turned away 900 Jewish refugees from Europe aboard the St. Louis in 1939. According to a subsequent account, then-Liberal prime minister W.L. Mackenzie King was concerned it would lead to an "intermixture of foreign strains of blood."

After meeting Hitler in 1937, King wrote in his diary:
"My sizing up of the man as I sat and talked with him was that he is really one who truly loves his fellow man, and his country, and would make any sacrifice for their good. That he feels himself to be a deliverer of his people from tyranny."

Soon after, Hitler began threatening British interests, and Canada was at war. This, suffice to say, does not owe itself to any profound hatred of racism or fascism on the part of the Canadian elite.
Historian Lita-Rose Betcherman writes: "Because Italy had eliminated strikes and other 'inefficiencies,' a big part of the business world in Canada and the United States regarded it favourably."
The same is true in the case of Germany. In both cases, a disturbingly large section of Canada's elite were happy to side with the most repellant forces of the extreme right against the working class and broad left.
Mitchell Thompson is a writer with PressProgress, an occasional radio producer and a researcher based in Toronto. He tweets (also occasionally) at @thompsonian_m.