The Powerful Oil And Gas Executives Opposing Canada's Climate Commitments
According to data from the OECD, Canada is the only G7 nation to have increased greenhouse gas emissions over the past six years.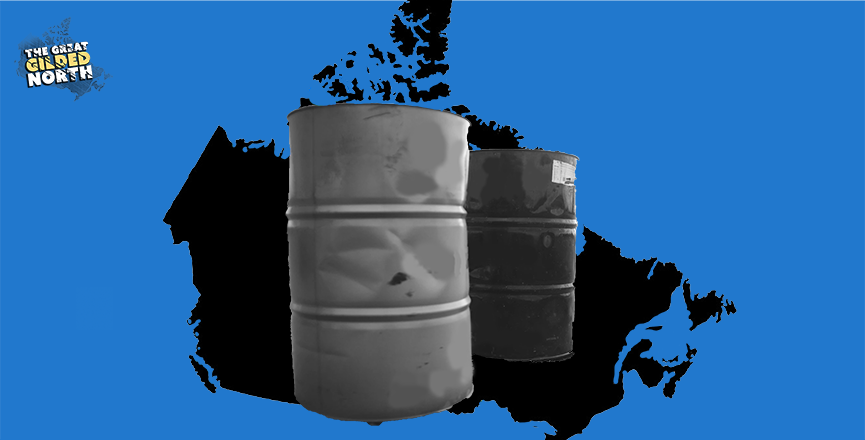 By Jeremy Appel
"Petroleum is like a genie," writes journalist Peter Foster in his 1979 book The Blue Eyed Sheiks: The Canadian Oil Establishment.
"Hunched in infinite blackness, often miles below the surface of the earth, it offers both wealth and power to those who can release it by pricking its cage of rock. But the beast is strangely formed and strangely found. [T]he genie's bounty, quite literally, fuels the modern world."  
A recent report from federal environment commissioner Jerry DeMarco suggests that when it comes to shaping Canada's climate policy, Prime Minister Justin Trudeau is enraptured by this genie.
"We can't continue to go from failure to failure," DeMarco wrote in his scathing report. "We need action and results, not just more targets and plans."
Between 2005 and 2019, Canada's greenhouse gas emissions dropped by 1.1 per cent, but since Trudeau came to power in 2015, they've increased. According to data from the OECD, Canada is the only G7 nation to have increased emissions over the past six years.
DeMaro cited in particular the Liberal government's decision to purchase the Trans Mountain pipeline expansion project in 2018, which will nearly triple the pipeline's capacity to transport tar sands crude, as an "example of policy incoherence with progress toward climate commitments."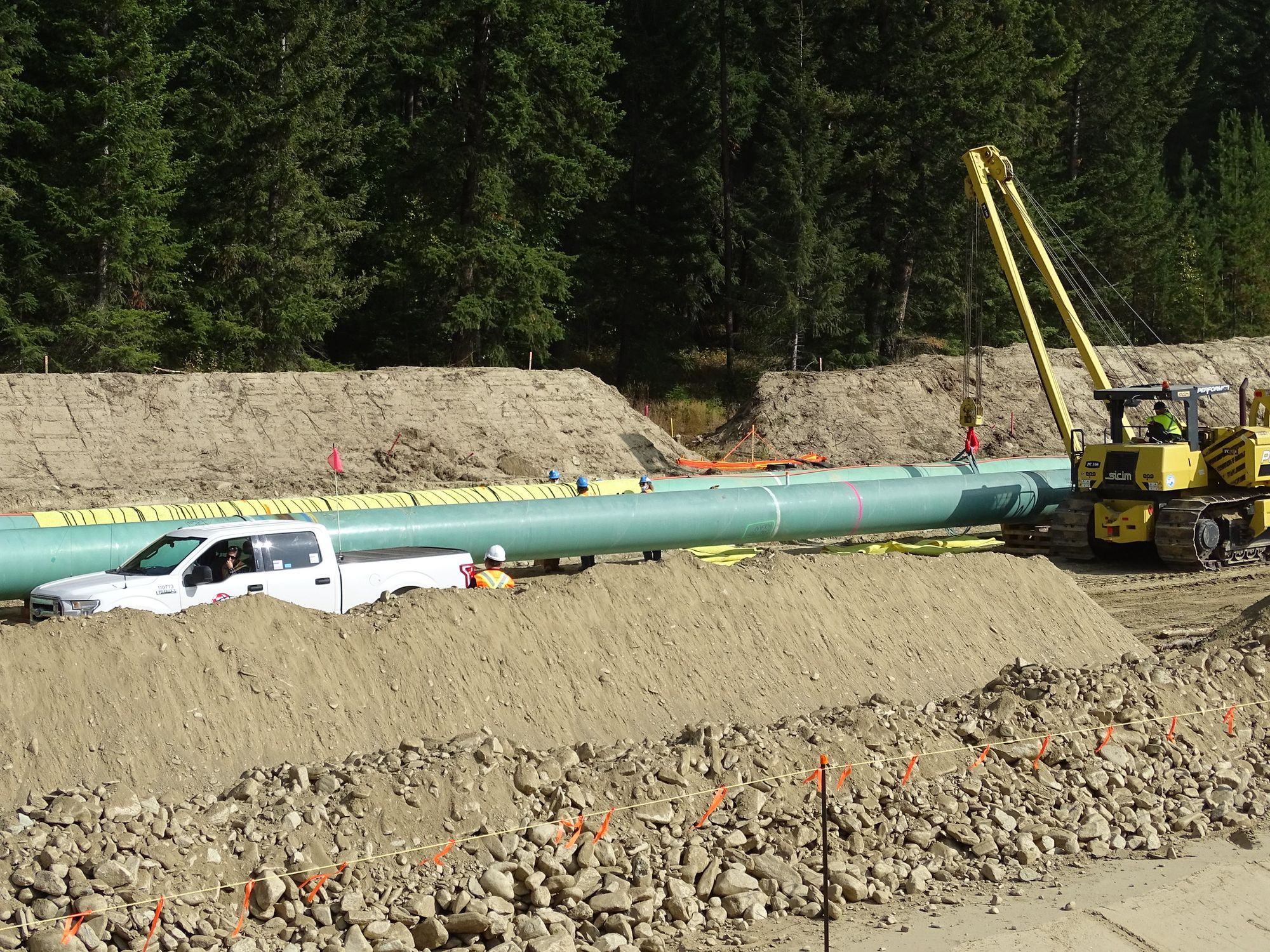 The Canadian Association of Petroleum Producers (CAPP), the main arm of Canada's oil lobby, has been full-throated in support of expanding Canadian oil production, including the Trans Mountain project, in addition to promoting a more laissez-faire approach to emissions reduction.
CAPP's membership includes major players such as Imperial Oil, Canadian Natural Resources Ltd. (CNRL), Cenovus, Suncor, Chevron, ExxonMobil and Shell.
Last month, a report found that Canada's eight largest oil and gas producers plan to expand production by 30 per cent over the next decade, leading to a 25 per cent increase in carbon emissions.
Who are the key players behind these powerful forces stymying Canada's climate commitments?
Brad Corson, CEO and president of Imperial Oil
In 1947, Canadian oil supplied just 10 per cent of Canada's needs, with the vast majority coming from the U.S. and Venezuela. That changed, Foster writes, after Imperial Oil, "in a mood of virtual desperation … stumbled across a gusher at Leduc," a discovery which gave birth to the modern Alberta oil and gas industry.
The next year, Don Lougheed joined the company, rising to the ranks of executive vice president and director in 1976. Don's brother Peter was the premier of Alberta from 1971 to 1985.
The company's current president and CEO, Brad Corson, was appointed in January 2020.
Born in Woodstock, Ill., Corson began his career in New Orleans with Exxon, which today owns about 70 per cent of Imperial Oil, in 1983.
By 2009, he was appointed vice president for the ExxonMobil Production Company, where he was responsible for oil and gas production in Europe and the Caspian Sea, and served in other executive roles that led to acquisitions in the Permian Basin, Papua New Guinea, Mozambique and Brazil.
Corson serves on the board of directors of CAPP, as well as the influential C.D. Howe Institute, a right-leaning think tank.
In March 2020, Corson, whose annual salary is a reported $2.94 million, vowed to cut spending at the company by $1 billion. Eight months later, he oversaw 200 layoffs, promising "further efficiencies going forward."
In the third quarter of 2021, Imperial reported $908-million in profit, compared with $3 million during the same period in 2020, with production increasing to 435,000 barrels per day from 365,000 the year prior.
In the second quarter of 2021, Imperial shareholders voted overwhelmingly against adopting a net-zero emissions target for 2050, with Corson calling such a commitment "premature."
In November, the City of Calgary, where Imperial has been headquartered since 2004, voted to declare a climate emergency, which included a commitment to net zero emissions by 2050.
Al Monaco, CEO and president of Enbridge
Enbridge is a pipeline company, not an oil and gas production company. It owns 28,661 kilometres of active crude pipelines across North America, with 14,965 kilometres in the U.S. and 13,696 kilometres in Canada, delivering in excess of three million barrels of oil per day.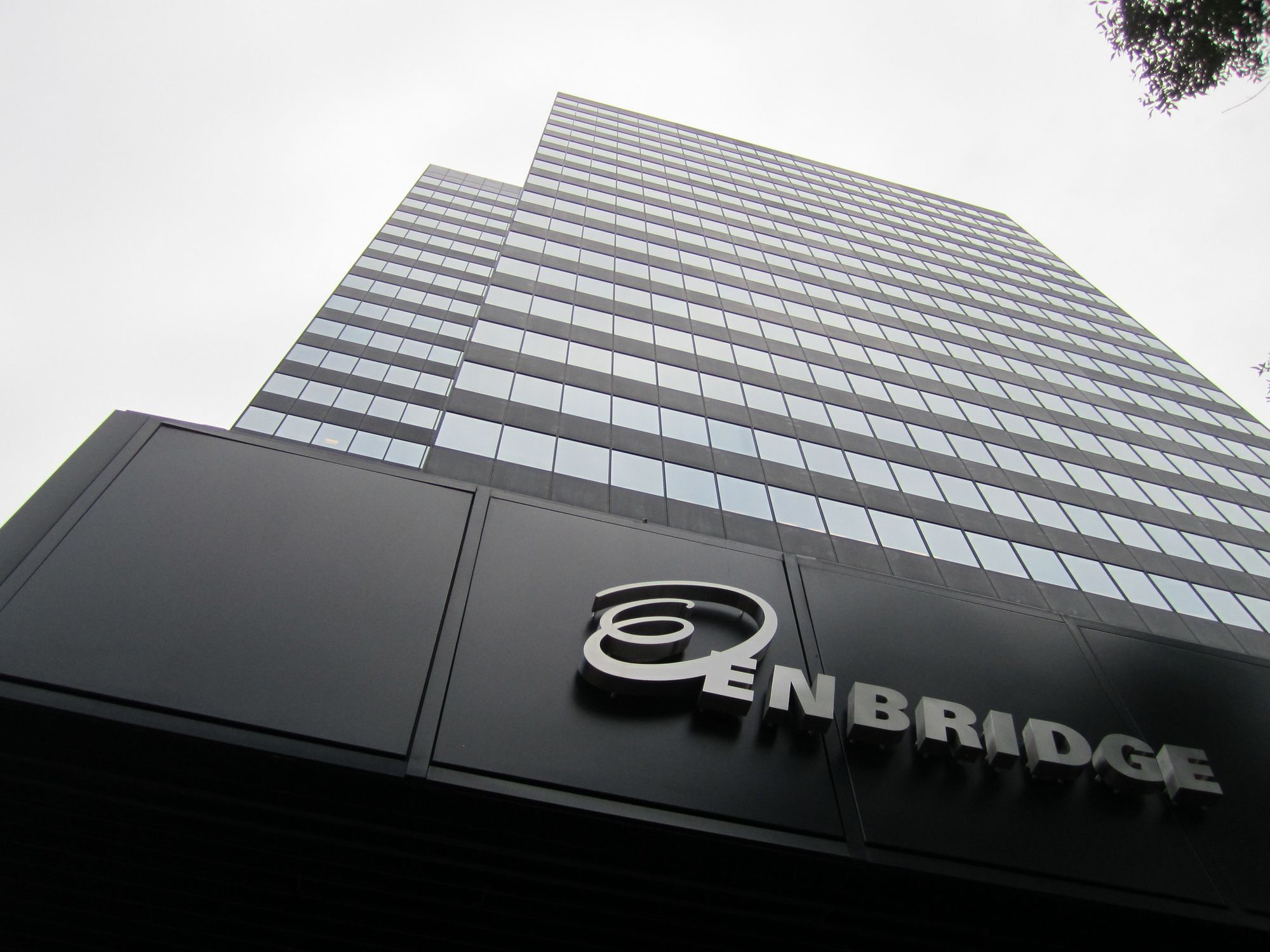 Al Monaco, who joined the company in 1995, has been its CEO and a director since 2012.
He oversaw a $37-billion acquisition of Spectra Energy in 2017, which expanded Enbridge's U.S. presence and natural gas holdings.
In 2019, he received an award from the Fraser Institute, a right-wing think tank, at a tribute dinner for his contribution to what event MC Andrew Judson called "our most pressing ongoing battle – getting Alberta's resources to market."
In 2020, Monaco was the top-earning Calgary executive with a pay package of more than $17 million, a 15 per cent cut from 2019.
"While the average Alberta wage increased by 2.5 per cent last year, for oil and gas workers, it fell by 4.4 per cent," the Calgary Herald's Bill Kauffman noted.
Monaco considers Enbridge's natural gas holdings to be a "bridge" towards renewable energy sources (a view widely debunked by experts), and insists the transition must occur slowly with a combination of "balanced policy solutions."
Norman Murray Edwards, executive chairman of CNRL
According to Forbes, CNRL executive chairman Norman Murray Edwards, who has a net worth of $2.1 billion, began his career by setting up a merchant bank with partners in the 1980s, "but they spent half their initial capital on digging a natural gas well that came up dry."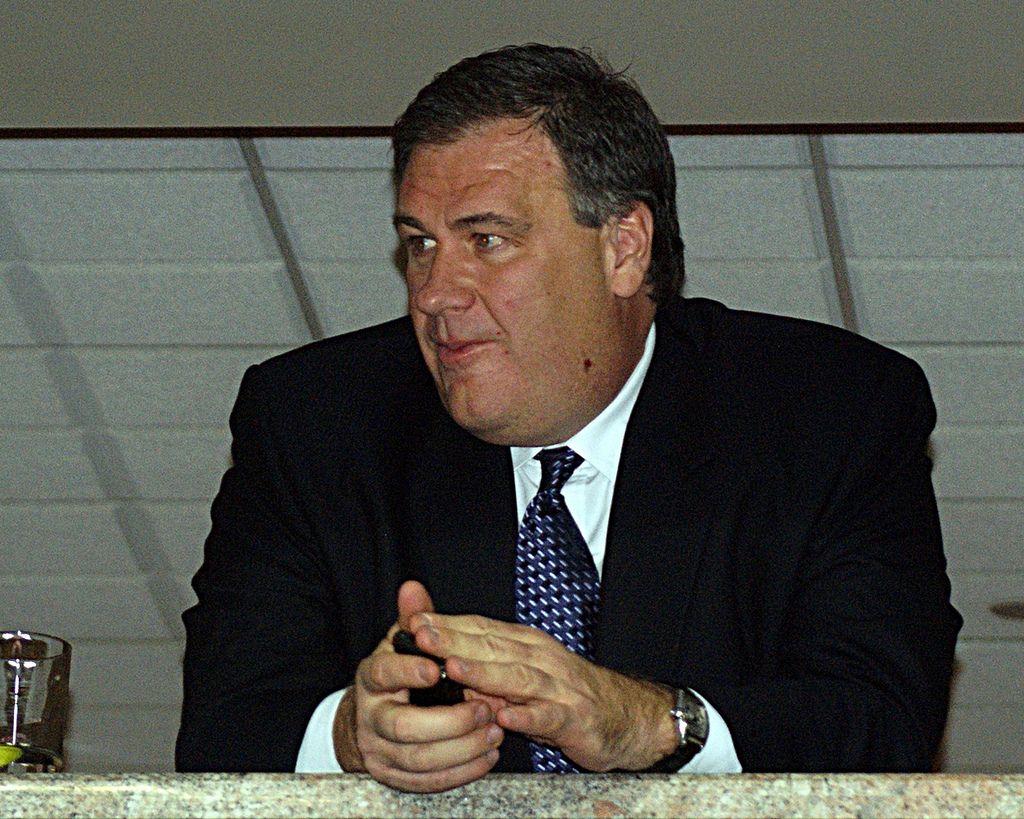 This experience spurred Edwards to move from oil and gas exploration to purchasing existing assets.
In addition to CNRL, Edwards owns the aerospace firm Magellan and Vancouver-based mining company Imperial Metals. He is also a minority owner of the Calgary Flames.
Edwards is not afraid to throw his money around. In 2013, Edwards held a $1 million fundraiser to support then-B.C. Liberal premier Christy Clark's "free-enterprise government."
Edwards is connected to six corporations that donated a total of $436,227 in campaign contributions to the B.C. Liberal Party from 2005 to 2013, more than a third of which came from CNRL, the Vancouver Sun reported.
The collapse of a tailings dam from the Imperial Metals-owned Mount Polley mine in 2014 leaked billions of litres of waste into Polley Lake, Hazeltine Creek and Quesnel Lake. Its cleanup was publicly funded to the tune of $40 million.
Edwards switched his primary residence to London, England, in 2016 after the Alberta NDP government increased taxes on high-income earners. This meant he could not live in Canada for more than half the year.
Last year, he moved from London to St. Moritz, Switzerland, a ski resort town. He earned $13.56 million in 2020 exclusively from stock options and incentives, the Calgary Herald reported.
Edwards hails from Regina. In 2007, the University of Saskatchewan renamed its College of Commerce the "N. Murray Edwards School of Business," acknowledging Edwards' "long-standing relationship with the University of Saskatchewan's business school as a student, alumnus and donor."
Mark Little, CEO and president of Suncor
Suncor president and CEO Mark Little joined the company's board in 2008, overseeing its US$15-billion merger with Petro-Canada, providing the fatal blow to  Canada's previously more economically nationalist energy policy.
"The end of Petro-Canada as an independent company would eliminate the last vestige of a[n] ambitious, and highly controversial program, started by former Prime Minister Pierre Elliot Trudeau during the 1970s to assert Canadian control over the country's energy resources," the New York Times reported at the time.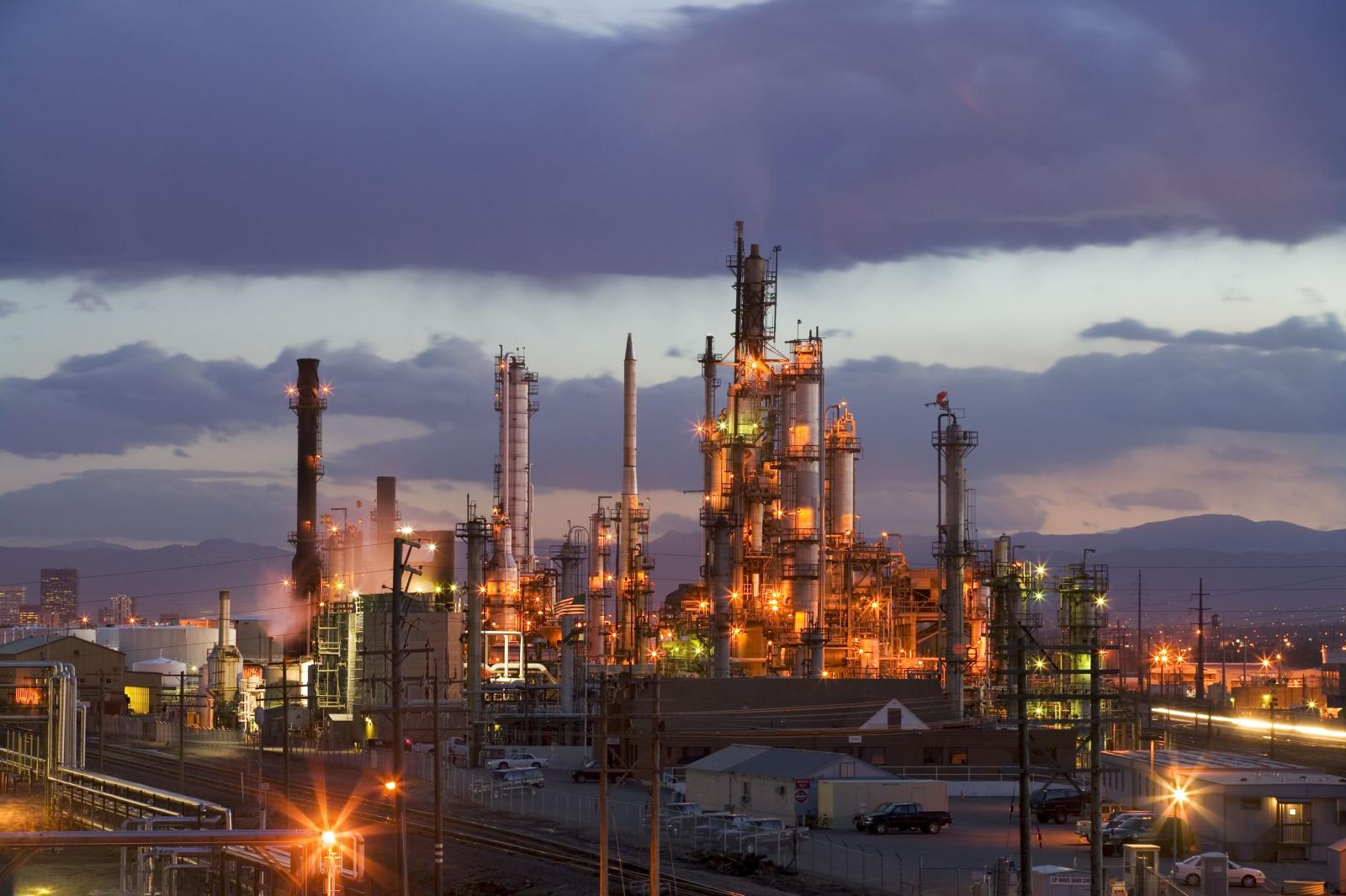 Through this arrangement, the two companies targeted $1.3 billion in annual savings, which resulted in the layoffs of 2,000 workers in 2010.
Prior to Suncor, Little worked for 23 years at Imperial Oil, chaired Syncrude and served in the Royal Canadian Air Force.
He also sits on CAPP's board of directors, serving as a member of the Oil Sands CEO Council.
In June 2020, Little was named Resources of the Future chair on the Government of Canada's Industry Strategy Council for COVID recovery, which is designed to "create a synergy" between the private and public sectors to address "urgent challenges and impediments to growth."
He takes home an annual pay of $1.66 million.
Little suggested in July 2021 that the Canadian government will have to pay two-thirds of the $75-billion cost of the carbon capture technology he claims will allow oil producers to reach net zero by 2050.
Hal Kvisle, Arc Resources chairman, Cenovus board member, and former CEO of Talisman and TransCanada
Hal Kvisle opened up the Keystone Pipeline the day before he retired as the CEO and president of TransCanada in the summer 2010.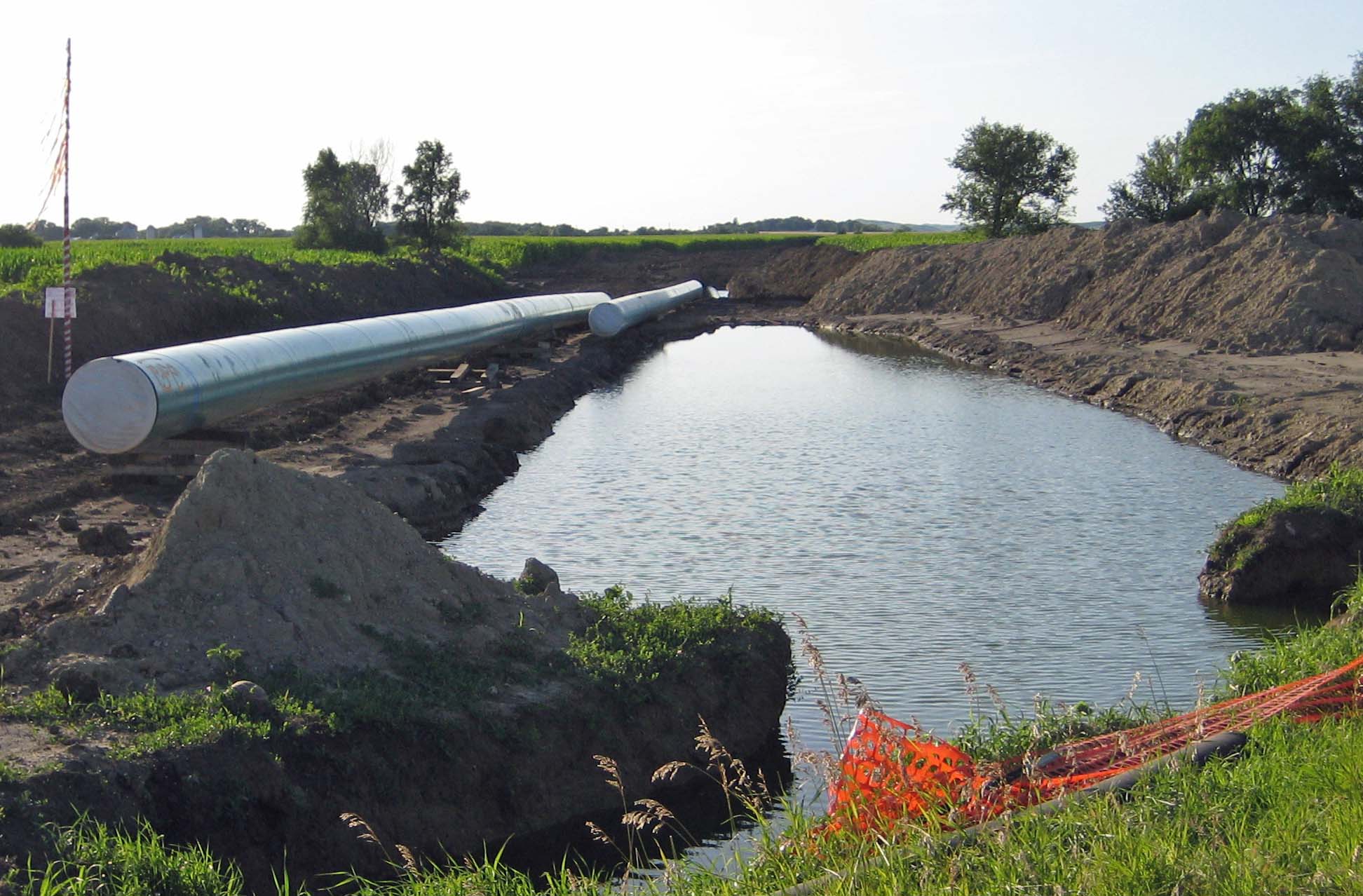 That pipeline, which was the inspiration for the ill-fated Keystone XL pipeline, carries up to 590,000 barrels per day of western Canadian crude oil from Hardisty, Alta., to refineries in Wood River and Patoka, Ill., and Cushing, Okla.
Kvisle's retirement was short-lived, however. He became the president and CEO of Talisman Energy two years later.
Kvisle oversaw Talisman's 2015 acquisition by Spanish company Repsol for US$15 billion, which he called "regrettable" while promising a "head count reduction."
The same year, Talisman laid off 200 employees, but a spokesperson insisted those were the result of the oil price crash.
Since 2009, Kvisle has sat on the board of directors of Arc Resources, where he's currently chairman, and has been a board member at Cenovus since 2018.
Kvisle began his career at Dome Petroleum in 1975 as an engineer, then started Fletcher Challenge Energy Canada in 1988, serving as its president.
At Fletcher, Kvisle led the expansion of the company's Canadian holdings, as well as those in Venezuela, Argentina and Mexico. He joined TransCanada in 1999, becoming president and CEO two years later.
"There are a handful of high-profile Canadian oil and gas executives who have shaped not only the future of the industry but also the public's perception of it," reads Kvisle's entry at the Canadian Petroleum Hall of Fame. "But there are many, many more who have done as much or more with little of the attention or glamour lauded on the superstars. Hal Kvisle is one of those."
In 2011, Kvisle received the Fraser Institute's Founders' Award. In his acceptance speech, he called the neoliberal think tank a "great Canadian institution" and accused environmentalists of spreading "misinformation and hyperbole."
"It's important that industry leaders highlight regulatory excesses and work with agencies and governments to peel back regulation to what is really needed, not what activists demand," he said, blaming Canada's "state of over-regulation" on environmentalists who are "genuinely worried about things that are not really cause for concern."
Kvisle called Trudeau's appointment this year of former environmental activist Steven Guilbeault as Minister of Environment and Climate Change a "direct shot in the eye."
"To pick Guilbeault as the environment minister, you might as well pick David Suzuki and just make it very clear to us what they think of us," he told Postmedia.
Kvisle has sat on the board of the Nature Conservancy of Canada since 2007.
Jeremy Appel is a journalist based in Calgary, and his work has appeared in The Sprawl, CBC Calgary, Jacobin, Passage and the Forward. He also co-hosts the Forgotten Corner and Big Shiny Takes podcasts.