Poverty Wage Plutocrats: A Guide to Canada's Grocery Chain Oligarchs
For workers, the grocery sector means low wages. For Canada's wealthiest plutocrats, these conditions make the grocery business one of the most lucrative.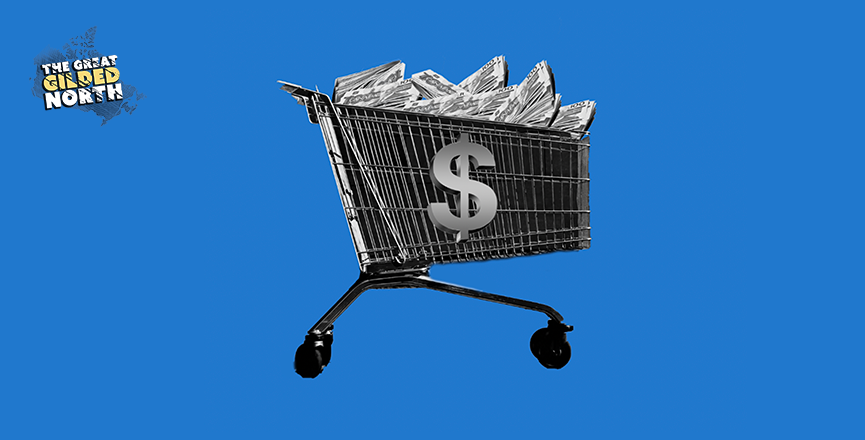 By Mitchell Thompson
For workers, the grocery sector means low wages, insecurity and constant employer surveillance. For Canada's wealthiest plutocrats, these same conditions make the grocery business one of the most lucrative.

In the pandemic's first year, as many workers struggled to make ends meet, top Canadian executive pay rose an average of 17 per cent. Canada's billionaires also added an extra $78 billion to their wealth.
On lists documenting the rising fortunes of executives and billionaires, grocery magnates like Galen Weston Jr. and Jim Pattison feature prominently. Those same executives were the first to claw back their workers' pandemic bonus pay.

This wasn't a one off. These top grocery magnates have made it astonishingly clear for decades that their profits are the unpaid wages of the employees on the shop floor, taken from the value those workers generate.
For the executives, wage cuts mean more money for bonuses and dividends.
George Weston Ltd.
In June 2020, George Weston Ltd.'s CEO, Galen Weston Jr., told his workers at Loblaws, NoFrills and other Weston companies they were due for a pay cut. The CEO promised workers that the company's stores were "operating safely and effectively in a new normal," eliminating any justification for maintaining their $2 pay increase.
Lest he seem cold, the billionaire from Canada's third-wealthiest family ended his letter with an assurance: "Your safety and the well-being of our colleagues remain our top priority. Be well." Since then, the Weston family has increased its wealth by over $4 billion.

Profits for the Westons have long gone hand in hand with poverty wages.
In 1882, George Weston founded a bakery in Toronto. Within a few years, he acquired mechanical mixers and renamed the bakery G. Weston's Bread Factory.
In 1869, The Toronto Star observed that Weston's factory produced up to 6,500 loaves per day, with mixing stations "fitted with the latest labor-saving machines" and operated by "men, women, girls and boys."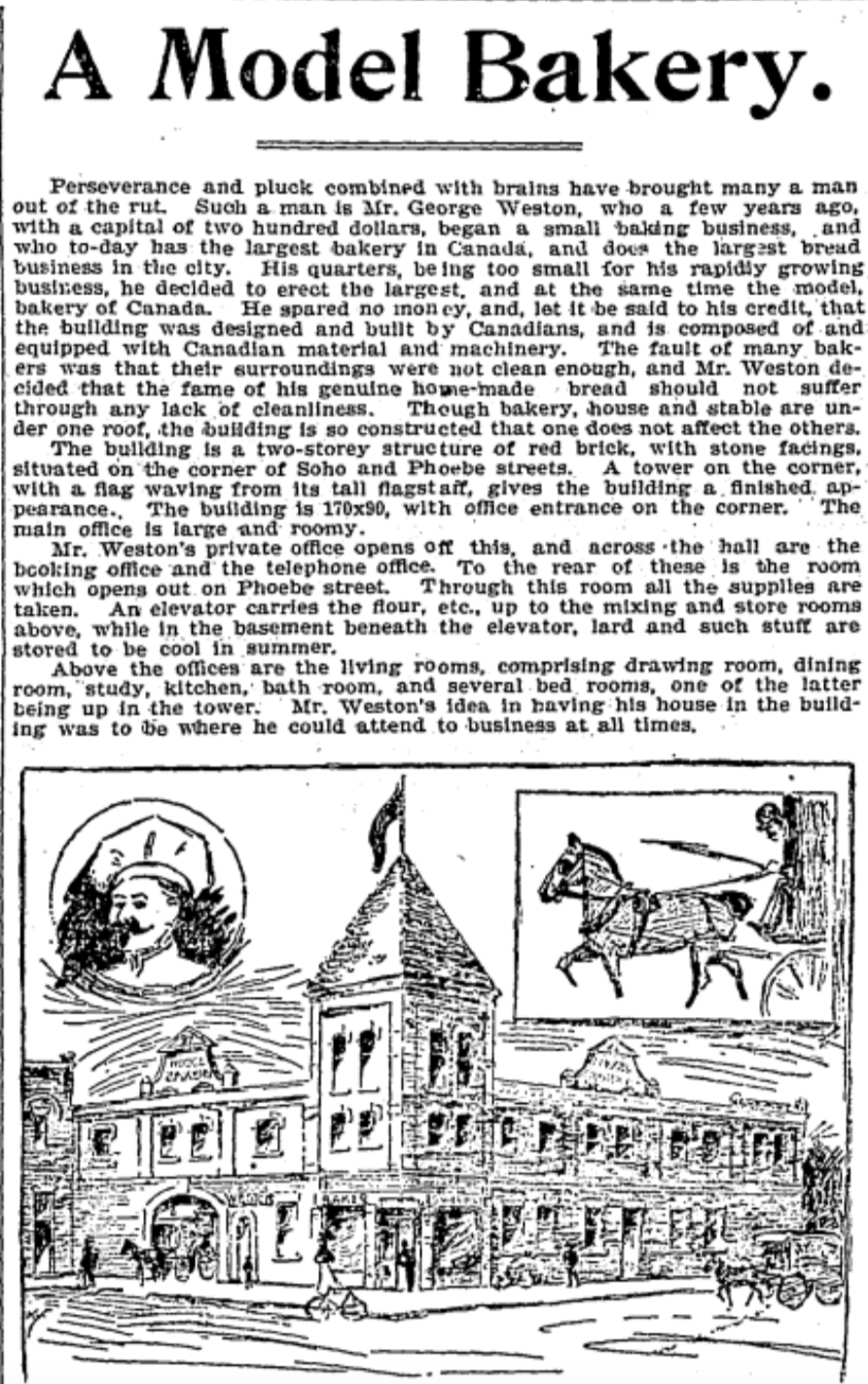 In 1905, when Weston's workers went on strike against gruelling overwork and low pay, he fired them, remarking: "I never saw so many men willing to step in and fill the vacant places."

George Weston died in 1924,  passing his fortune to his son, W. Garfield Weston, who celebrated his inheritance with a "buying spree" in the early days of the Great Depression.
Within a short period, he had a virtual monopoly over the U.K. biscuit industry, a huge number of foreign factories and controlling shares in Toronto's Loblaws grocery chain. In sectors traditionally marked by modest returns, the company's massive size ensured steady profits through the post-Second World War economic boom.
Facing a slowdown, Galen Weston took over in 1969 to initiate, according to the Globe, "a massive restructuring, notable for ruthless cutting of assets and personnel."

The ruthless cost-cutting proved lucrative. In 1988, Weston was named one of the world's wealthiest men. Explaining the company's strategy for improving its profitability that same year, Loblaw President Richard Currie said the grocery giant had initiated "bottom-line cost reductions" after a period in which "weak management" had "provided fertile opportunities for labor unions."
This strategy would continue for several years. Ahead of 1994 union contract negotiations, Currie remarked: "We're looking to lower our labor costs relative to sales."
Under Galen's son, Galen Weston Jr., little has changed. In 2018, Loblaw's executives rejected a resolution to pay its workers "the income necessary to support families" so the company could maintain "competitive flexibility."
Since the 1990s, George Weston Ltd.'s successive annual reports have indicated returns on investments "far above" the Toronto Stock Exchange (TSX) average. But it has fought its workers every step of the way to block pay and benefit increases.
Empire Foods Ltd.
In the first weeks of June 2020, the owners of Sobeys joined the Weston company in cutting its workers' pandemic bonus pay, later partially reinstating it, and then cutting it again.
Meanwhile, from May 2020 to 2021, Empire, Sobeys' parent company, saw net earnings rise 6.7 per cent per share.
Defending the first hero pay cut, Empire CEO Michael Medline told a parliamentary committee in July 2020 that management did all it could to support its low-wage workers, from philanthropy to a food bank drive.
While claiming it is a "misconception that all grocery employees earn minimum wage," Medline admitted: "I'm not saying that retail is the highest-paying industry."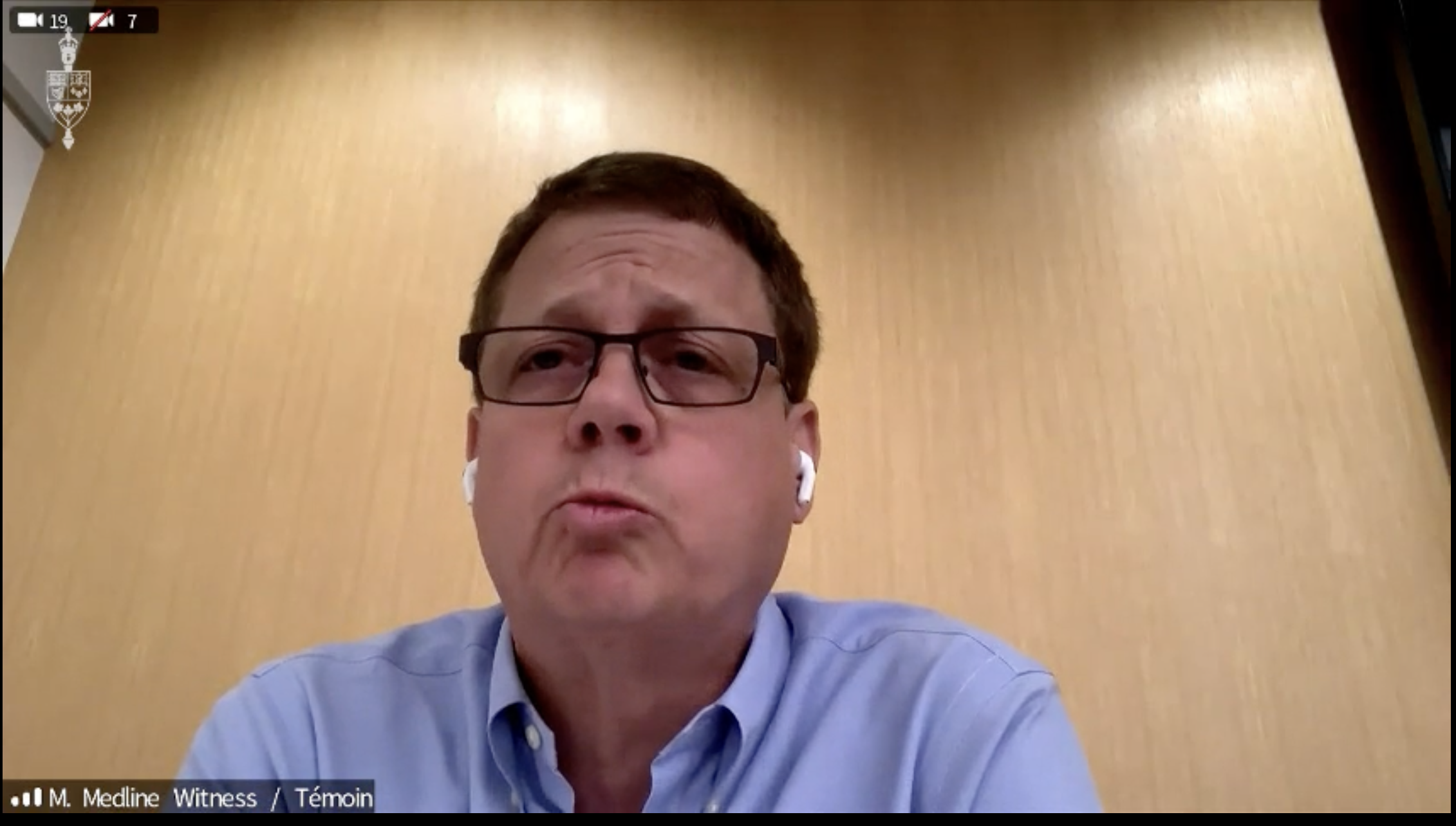 Starting as a meat distributor in Stellarton, Nova Scotia in 1907, founder Frank Sobey incorporated "Sobeys Store Limited" in 1946. Empire, its adjacent investment company, was set up soon after. For decades, Sobeys described itself as a "family-based, non-union store."

In the 1950s, Sobey solidified his disregard for workers as a Dominion Steel and Coal Corporation (DOSCO) shareholder and board member, where he oversaw 90 per cent of Nova Scotia's notoriously dangerous coal mines.
On Jan. 14, 1952 a fire erupted in the Macgregor Mine in Stellarton, resulting in an explosion. Sobey left the Isle Royale Hotel to survey the bodies. "These men just died in a flash," he recalled. "Their tongues were out and swollen and their hair was all burnt off their eyebrows and heads." Decades later, Sobey still insisted that the miners "seemed to feel it was a fine mine to work in."
Back on the grocery side of Sobey's empire, labour organizer Leo McKay unionized warehouse workers in Trenton in the 1960s. When presented with a contract: "Frank (Sobey) flatly refused to sign it … He told the employees they could strike if they wanted to, as a matter of free choice, but that if they did, he'd just go around them. He wouldn't use the warehouse. He could still deliver by truck to all his stores."
In 1981, Sobeys workers in Dalhousie walked out in the face of management's point blank refusal to improve their contract terms. One worker recalled: "They thought it was quite funny that we would try to organize. And they tried to break us, and we wouldn't. We were very strong." Sobeys responded by closing down the store, with management remarking "it is not a viable operation."
The company's opposition to workers and unions intensified through the 1990s. A company document titled "The Definition of Competitive" and quoted by This Magazine detailed Sobeys' position with remarkable clarity:
"We never allow a competitor or organization to dictate our terms and conditions of employment in any component of our organization. This would be irresponsible and would place us on the road to becoming non-competitive in an industry which must keep costs down and efficiency up."

In 2013, 400 Sobeys warehouse workers went on strike in Milton, Ontario against the company's decision to massively shift full-time work to part-time. Around that time, the Halifax Chronicle Herald reported that Sobeys decided to manage "rising labour costs" by automating warehouse jobs. Explaining the decision, Distribution VP Eric Seguin remarked: "Robots don't get tired."
These dynamics at Empire have kept wages low and profits high.
Metro Inc.
Grocery giant Metro has also reported hefty pandemic profits after cutting its workers' $2 pandemic wage increase.
Metro Inc. started in 1947 in Verdun, Quebec. It opened its first supermarkets in 1972 and went public on the Montreal Stock Exchange in 1986. It too has a long anti-union history.
In Sept. 1984, management directed 300 grocery stores to arrange stock shipments from "independent suppliers" after locking out more than 400 truck drivers and warehouse workers. After the union backed down, Gerald Tremblay, vice-president of Metro-Richelieu, told the Montreal Gazette: "Now we can have efficient and flexible operations."
In 1990, when Pierre Lessard took over as CEO, his tenure promised the business community new rounds of "massive" job cuts at the same time as the company's annual sales rose to $2.3 billion, the Globe observed.
More recently, when Ontario looked poised to increase its minimum wage to $15 per hour, current CEO Eric La Flèche told a conference call in 2017 that the increase would cost about eight per cent of the company's net earnings, which totalled $586 million.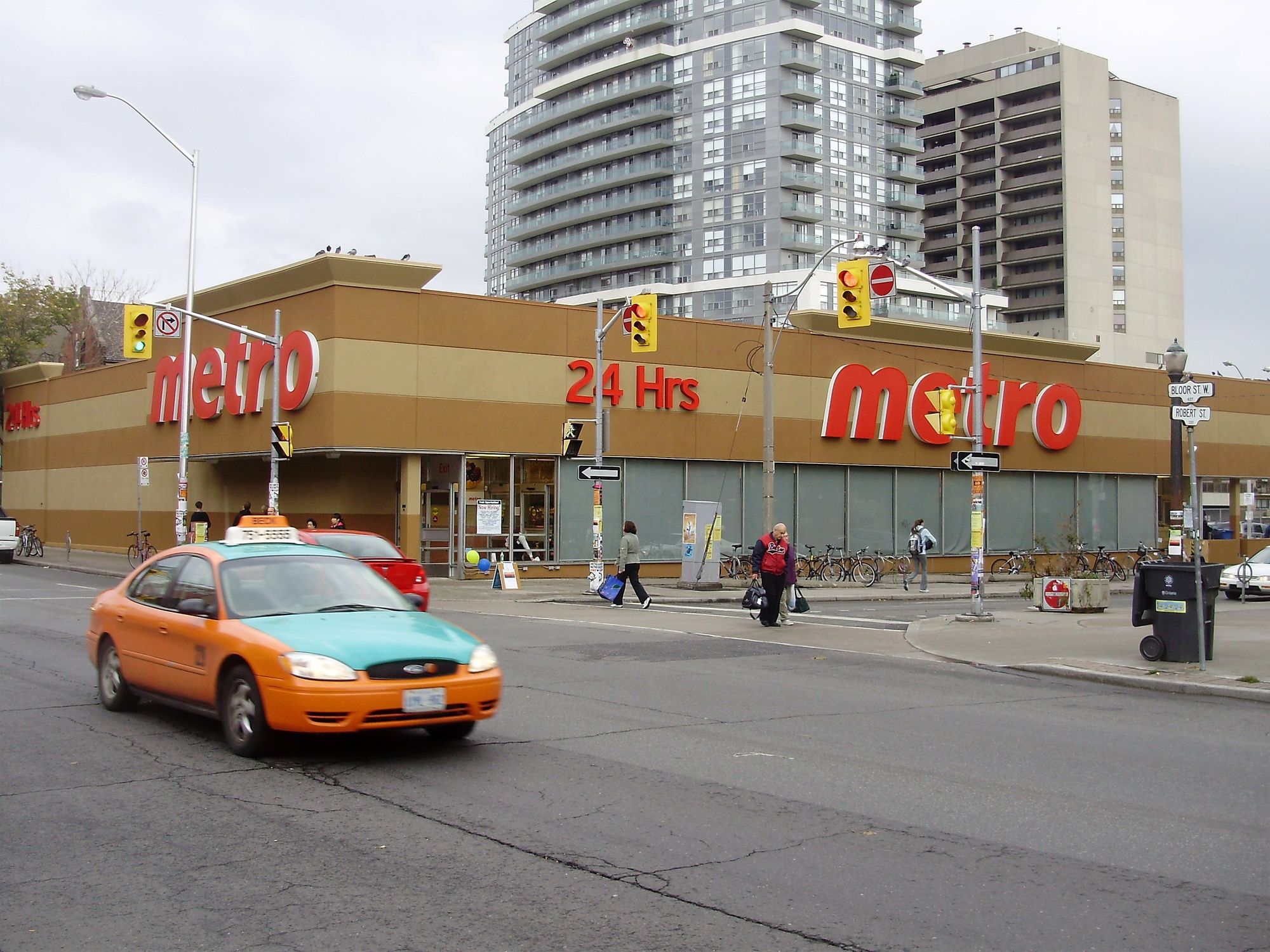 Rather than accept a lower profit margin, La Flèche promised: "As a team we will strive to mitigate this impact as much as we possibly can through productivity and cost reduction initiatives, but the size and pace of these increases pose a significant challenge." Notably, he refused to rule out additional job lay-offs when asked.
Jim Pattison Group
"We're looking today at opportunities like we've never had before," declared billionaire Jim Pattison three months after he cut Save-On-Foods employees' pandemic bonus pay. "We've never been in better shape to invest." Pattison increased his own wealth by $1.7 billion from March to Sept. 2020.
Pattison started out as a sales manager for General Motors. There, according to his autobiography, he boosted the dealership's sales by firing people. "You sold the fewest cars? You were gone," he recalled. "The fifth or sixth best salesman might be fired because his general attitude was bad or he was starting to arrive late. It didn't matter if his sales were good, bad, or indifferent."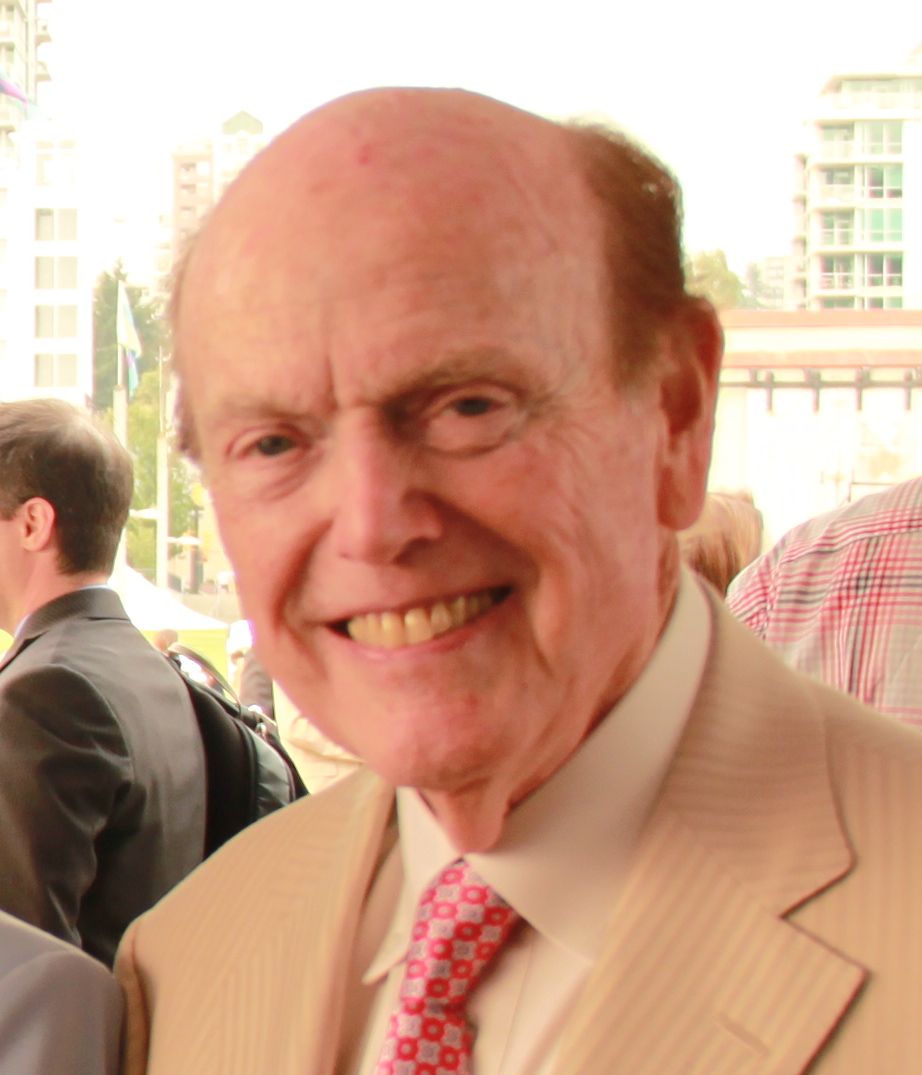 After managing car salesmen, Pattison linked up with a number of mostly-American investment gurus – famously Charles Engelhard of Engelhard Inc. – to take over Neon Products Ltd. Engelhard, having made his fortune from Latin American and apartheid South African metals, was keen to use Pattison to gain a Canadian foothold.
In late 1968, Neonex, as Neon Products was renamed, purchased Overwaitea, a regional supermarket chain founded in New Westminster, B.C. in 1915. Under the direction of Clarence Heppell, the two companies had a combined workforce of 4,500 by 1986 and megastores staffed by "large numbers of parttime and nonunion workers."
In 1993, the Calgary Herald published an article on Pattison's Save-On-Foods chain titled "Wage Cuts Key to Save On Growth." Management insisted that its 1,500 employees in four Edmonton stores and a Lethbridge store accept a series of wage cuts, mirroring those secured by rival Safeway, or lose their jobs.
In June 1996, workers who were unionized with UFCW at Overwaitea, Safeway and Save-On-Foods were locked out province-wide so management could secure an agreement that would pay new hires $8 per hour instead of the $10 to $21 regular rate.
Asked about the cut, Overwaitea Food Group president Brian Piwek told the B.C Report his company "can no longer keep the promises we could keep in the '70s and '80s [whereby] people coming in as clerks could work their way up to high-paying, managerial jobs."

Over the following decades, the last Overwaitea stores were closed and converted into Save-On-Foods locations. Restraint, however, persists.
Dominion Groceries
In the mid-1950s, Maclean's called Dominion Groceries head J. William Horsey "The Barnum of the Supermarkets." After surviving internal crises during the 1930s, Dominion re-emerged in the following decade as a division of the Argus Corporation, oligarch E.P Taylor's vast post-war empire of Massey-Harris, Hollinger Mines, Orange Crush and more.

Bankrolled by Argus, Horsey was described by Maclean's as "the grocery world's most formidable figure" with massive stores, glitz and a jingle: "It's mainly because of the meat."

By the 1970s, however, Argus was under the management of business tycoon and right-wing newspaper publisher Conrad Black.
"The uncompetitiveness of Dominion Stores was becoming chronic," Black wrote in his 1993 autobiography titled A Life in Progress.
Intimidated in particular by newer "thinly manned" and high-volume stores, Black lamented that his workers were too well paid. "How were we to compete with this, with smaller stores feather-bedded by clock-watchers, paid $40,000 per year for stacking bags of frozen peas?"

Dominion's sale was protracted, according to Black, only because the workers in the stores might be owed back-pay, meaning: "The very wage-cost structure that contributed importantly (in addition to the company's general incompetence) to the stores closing would be more than doubled."

After A&P in Toronto bought 115 Dominion stores, Weston purchased "all that remained of the former Dominion stores" for $40 million. Aside from having "requested that store managers protect their most deserving employees," Black lamented that no other job protection was possible.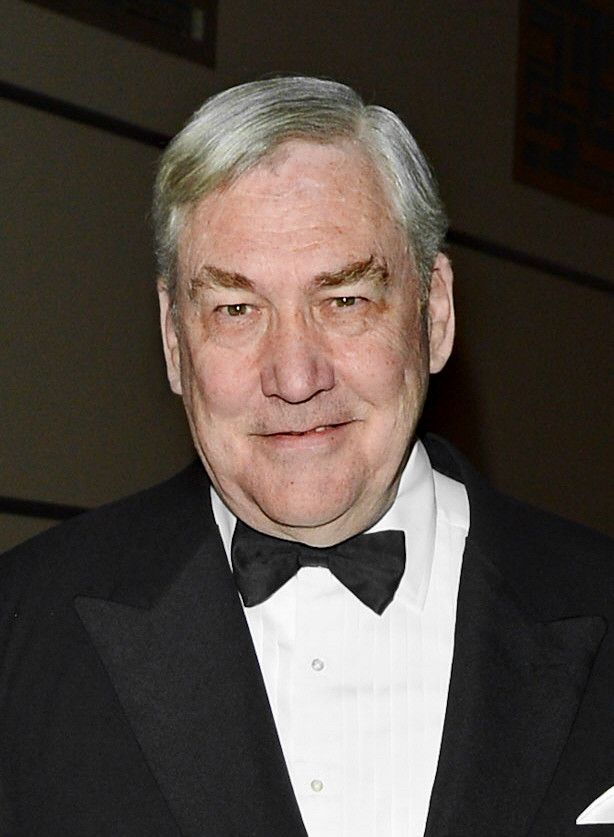 "Solomonic wisdom would be required to distinguish the deserving from the undeserving, the honest majority from the gluttonous pilferers," he wrote.

That said, Black did have a special contempt for some of his workers: "I recommended that a scythe be taken through the ranks of the low-lives at the warehouse," he said.
Black, ultimately, is the most crass and blunt of the oligarchs.

But in all cases, the practices of Canada's massive grocery store owners confirms that the value they live off comes from the work of their employees. Keeping wages low is the flip side to keeping profits and bonuses high.
Mitchell Thompson is a writer with PressProgress, an occasional radio producer and a researcher based in Toronto. He tweets (also occasionally) at @thompsonian_m.