Written by Alex Cosh
Ontario's Superior Court of Justice struck down Doug Ford's public sector wage cap as unconstitutional on Tuesday, in a major defeat for the Conservative premier.
As CTV News explains: "Several unions and workers affected by Bill 124 have been fighting the legislation that came into effect in 2019 and limits wage increases to one per cent a year for three years."
"Justice Markus Koehnen said in his decision Tuesday that the law infringes on the applicants' rights to freedom of association and collective bargaining."
Ford announced Tuesday evening that his government intends to appeal the decision.
Public sector unions have been challenging the constitutionality of the bill in court since September, arguing that it violated their Charter right to collective bargaining.
Operating room assistant Sherica Washington told CTV: "It's been a long three years…We've been overworked and it's been constant. We've been short. You know, it's been tough." Unions said the bill had contributed to a shortage of nurses in the province's healthcare system.
Karen Littlewood, president of the Ontario Secondary School Teachers' Federation, told the Toronto Star's Kristin Rushowy: "This is exactly the right decision ... I think we just have to continue every time the government puts forward these types of legislation that take away our Charter rights – we have to step up and fight against them."
York University labour law professor David Doorey wrote that the decision recognized Ford's bill was "punitive," and that the government could not argue the cap was necessary to stop workers from striking. Per the decision: "Although inconvenient, the right to strike is a component of a free & democratic society."
Doorey concluded: "Suffice to say, another big loss for the [Doug Ford] Conservatives' ongoing attack against public sector workers."
However, Doorey added: "Conservatives probably suspected Bill 124 would be struck down. But in the end, the damages awarded will still likely cost less than what unions could have bargained absent Bill 124."
Gender justice advocate Farrah Khan tweeted that the decision was a victory for women workers. "Bill 124 exacerbated gendered inequities in the labour market by disproportionately harming women-dominated fields of employment, i.e. educators, hospital workers, and PSWs," she wrote. "They deserve a living wage that rises with the cost of living."
NDP MPP Doly Begum also applauded the decision, writing: "Bill 124 weakened our public healthcare system with wage cuts that forced so many healthcare workers out of their profession. This is yet another gross, anti-worker effort from this government struck down by the courts."
"Bill 124 is unconstitutional and must be repealed," she added.
Other observers warned that the Ford government might once again try to invoke the notwithstanding clause, as it did in its recent dispute with education workers. Ultimately, the threat of a general strike by Ontario workers forced the Ford government to back down from that draconian measure, which would have imposed a contract and made going on strike illegal.
Jen Hassum, executive director of the Broadbent Institute, wrote: "I hope that labour gets ready to mobilise once again against the notwithstanding clause."
---
Alberta Premier Danielle Smith Hired Former MLA Who Gave Up Seat
"Less than two months after Danielle Smith was elected Alberta premier, she has hired the former MLA who stepped aside to allow her to run in a byelection and gain a seat in the legislature ... Smith recently hired former Brooks-Medicine Hat MLA Michaela Frey as a policy advisor, a senior government official confirmed. Two sources confirmed she has an office near Marshall Smith, the premier's chief of staff, and was in the office this week."
The article notes:
"Frey's hiring raises the question of whether the Smith government had offered her a job before her resignation."
---
Podcast: Canada Dismissed Landmark Report on Israeli Apartheid Without Factual Critiques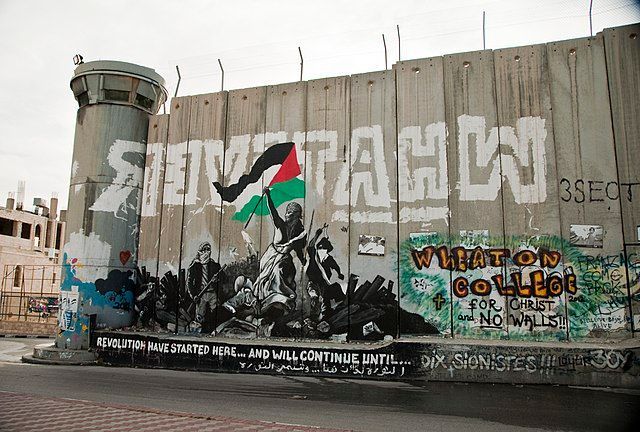 From The Maple
On the latest episode of The Maple's North Untapped podcast, we spoke to Michael Bueckert, vice president of Canadians for Justice and Peace in the Middle East (CJPME), about his recent trip to the occupied Palestinian territories, what he heard from Palestinians about their daily lives, and why Canada decided that a landmark Amnesty International report on Israel's system of apartheid would not change its relationship with Israel.
Download the full podcast episode for free on Apple, Spotify or Google.
---
$1.4 million
Data of the day from CTV News: "King Charles' three-day 2022 Royal Tour of Canada cost Canadian taxpayers at least $1.4 million, according to documents obtained by CTV News … The $1.4 million does not include government, military and police salaries, or normal operational costs, which would make the true bill higher. It also does not include costs covered by local governments and police forces."
---
Other News
"Alberta Premier Danielle Smith's signature legislation [the Alberta Sovereignty Act] would grant her cabinet new powers to bypass the legislative assembly and unilaterally amend provincial laws," CBC News reports.
"RCMP Commissioner Brenda Lucki says the Mounties did not have any evidence of foreign interference during the 2019 federal election and were not investigating any criminal activities related to that election … But in a letter to the clerk of the Commons standing committee on procedure and House affairs … Lucki acknowledged that the Mounties are currently investigating foreign interference activities in Canada," CBC News reports.
"The Vancouver Police Department tried to gift toy guns to a group of elementary students with complex needs, a Vancouver teacher shared at a public Vancouver School District delegation meeting last week," PressProgress reports.
Catch up on our latest stories
Get all the latest posts delivered straight to your inbox.
Processing your application
Please check your inbox and click the link to confirm your subscription.
There was an error sending the email