Written by Alex Cosh
As we noted in yesterday's newsletter, Alberta Premier Danielle Smith's claims of having Cherokee heritage were called into question by researchers last week. It turns out this is not the only aspect of her telling of her family's past that has been subject to scrutiny.
Responding to criticism of social media comments she made about Russia's invasion of Ukraine, Smith said in October:
"My Ukrainian great-grandfather, Philipis Kolodnycky, fled communism and immigrated to Canada after WW1, where he changed his name to Smith … My political beliefs are largely born out of a complete distrust of the socialism from which my great-grandfather fled."
Writing in the Toronto Star, Maple contributor Taylor C. Noakes explained:
"In a Globe and Mail profile (in April 2012), (Smith's) great-grandfather was described as arriving in Canada in 1915, whereupon an immigration officer changed his name to Philip Smith … This would have been about two years prior to the Russian Revolution. That's the revolution that ultimately resulted in the abolition of the monarchy and the establishment of a socialist proletarian government that became the Soviet Union."
Other ancestry records, Noakes wrote, suggest Smith's great grandfather actually arrived in Halifax in May 1913 — more than four years before the Bolshevik revolution and a year before the beginning of the First World War, contradicting Smith's timeline on multiple counts. Furthermore, Kolodnycky's nationality was listed as "Austrian," and his ethnicity as "Ruthenian," an antiquated descriptor that included Ukrainians.
Noakes explains: "...The fact his nationality was listed as Austrian and his ethnicity listed as Ruthenian indicate he probably came from the Austro-Hungarian Empire, and not the Russian Empire." Given that Canada was at war with the Austro-Hungarian Empire in 1915, it is unlikely that the Globe and Mail profile's date was accurate.
Noakes concludes: "While Smith's claim of Ukrainian ancestry isn't being scrutinized, available historical evidence calls into question the idea that her great-grandfather fled communism more than four years prior to the Russian Revolution."
Noakes' research came after APTN News dug into Smith's claims of having Indigenous ancestry, which she previously brought up to deflect allegations of bigotry in the Wild Rose Party in 2012, and again during this year's UCP leadership contest.
APTN reporter Danielle Paradis explained:
"There is no evidence … to demonstrate that Danielle Smith's family is Cherokee. According to U.S census records, Mary Frances Crowe (Smith's great-great-grandmother) was born in 1870 in Georgia about 20 years after the forcible removal of the Cherokee by the U.S. government."
Paradis also notes:
"None of Smith's ancestors are enrolled as members of the historical Cherokee Tribes: The Eastern Band of Cherokee Indians, the United Keetoowah Band of Cherokee Indians of Oklahoma, or the Cherokee Nation."
Kathy Griffin, a Cherokee genealogist who lives in Midland, Texas, told APTN: "It's not unusual for settlers from Tennessee, Oklahoma, or Kansas to claim some Cherokee ancestry."
Although Smith's office did not respond to a request for comment from APTN, it did issue a statement to the right-wing National Post last week. Her office admitted that Smith has not done a "deep dive into her ancestry, but is proud of her roots."
The decision to speak to the National Post but not APTN – an Indigenous news outlet – drew criticism. Canadaland publisher Jesse Brown tweeted: "Pretty f— up that premier Danielle Smith would not even respond to APTN News/Danielle Paradis who broke the story about her false claim to Indigenous ancestry, and then send an admission that she never even bothered to check her claim to Postmedia."
Responding to Smith's statement to the National Post, Paradis questioned, given Smith's admission she has not thoroughly examined her own family genealogy, whether she should have brought up such topics in the legislature.
"Should you say in the legislature g-g-grandma was a member of the Cherokee Nation and forcibly removed from her land, and therefore you understand and are sensitive to oppression?," wrote Paradis.
During a press conference last week discussing Smith's proposed "Alberta Sovereignty Act," many attendees from Treaty 6, 7 and 8 broke out in laughter when Smith's claim of Indigenous heritage was mentioned.
Chief Tony Alexis of Alexis Nakota Sioux Nation said during the conference: "A true Indigenous person would not go against all the treaty people of this land. What we're realizing is that anybody wants to be a part of the Indigenous community if there's a benefit."


Don't miss out on a chance to win our free book giveaway. Sign up your email for one entry or refer friends for extra entries and better chances of winning. Contest ends November 23rd, so get in while you can.


---
Minister to Meet With Qatari Official Who Denies Allegations of Human Rights Abuses
A press release issued by Global Affairs Canada on Sunday reads:
"The Honourable Harjit S. Sajjan, Minister of International Development and Minister responsible for the Pacific Economic Development Agency of Canada, will be in Qatar from November 21 to 23, 2022, for the 2022 FIFA World Cup … Minister Sajjan will also meet with Qatar's Deputy Prime Minister and Minister of Foreign Affairs Sheikh Mohammed bin Abdulrahman Al Thani to discuss shared priorities, including humanitarian assistance and international development."
The press release contains no mention of Qatar's poor human rights record. As reported by the Australian Broadcasting Corporation earlier this month:
"Qatar is the first Middle Eastern country to host the World Cup but has come under intense pressure in recent years for its treatment of foreign workers and restrictive social laws."
The report continues:
"Last year, Qatar's government denied claims in a report by human rights organisation Amnesty International that thousands of migrant workers were being trapped and exploited."
According to Amnesty International, Qatar not only has a poor track record in terms of its treatment of foreign workers, but also discriminates against women and LGBTQ people, and imposes restrictions on other basic civil liberties such as freedom of press, association and speech.
Read Amnesty International's reports about human rights abuses in Qatar here.
Despite these long-documented abuses, Sheikh Mohammed denies they are still occurring. "The reality is that the world is looking forward to this celebration [the World Cup]," he told international media earlier this month.
---
Parliamentary Human Rights Report Excludes Mention of Shireen Abu Akleh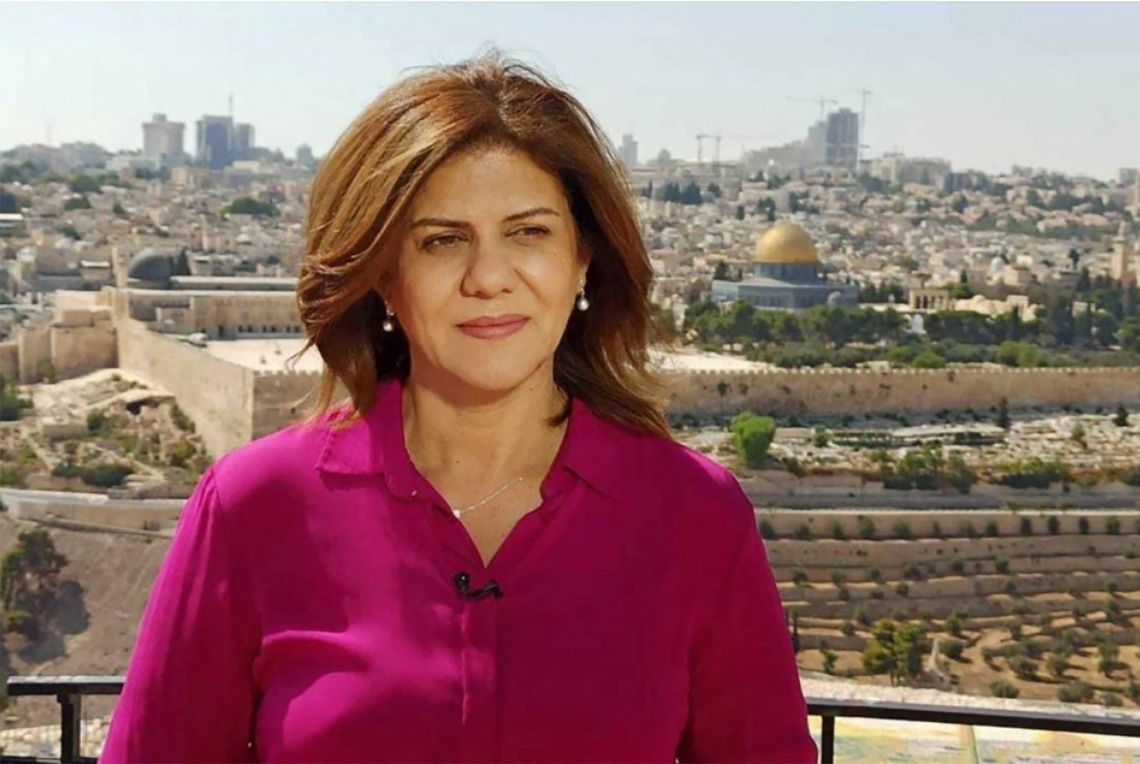 From The Maple
A parliamentary committee report examining the international situation of human rights defenders and journalists is being criticized for not mentioning Israel's killing of Palestinian journalist Shireen Abu Akleh and giving scant attention to Israel's other abuses.
---
1,800?
Data of the day from PressProgress: "The union representing Ontario's educational assistants (EAs), Early Childhood Educators (ECEs), [and] custodians, says [Ontario Education Minister Stephen] Lecce's claims of hiring 1,800 new frontline workers is either entirely new or entirely made up."
---
Other News
Conservative Leader Pierre Poilievre faced pointed criticism from MPs Monday during a House of Commons debate on proposed cryptocurrency legislation — with Liberal, NDP and Bloc deputies all accusing the Tory leader of bankrupting some seniors by promoting products like Bitcoin, CBC News reports.
The British Columbia government is moving to increase housing supply with measures that will end rental restrictions and force local governments to meet housing growth targets, The Canadian Press reports.
The head of Canada's intelligence service told the prime minister he supported the decision to invoke the Emergencies Act last winter, despite his opinion that protest blockades across the country did not meet the service's definition of a threat to Canadian security, The Canadian Press reports.
---
Catch up on our latest content
Get all the latest posts delivered straight to your inbox.
Processing your application
Please check your inbox and click the link to confirm your subscription.
There was an error sending the email