Jason Kenney Relaxes Alberta's COVID Restrictions As Omicron Spreads
"With a much larger number of people being infected much more quickly, the overall impact on ICUs is still rising in other parts of the world where Omicron is spreading fast."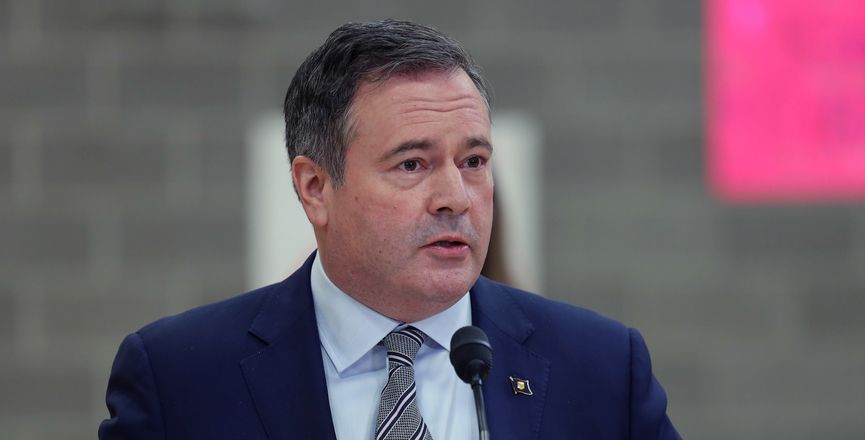 From the Toronto Star: Despite the looming threat posed by the Omicron variant of COVID-19, Alberta Premier Jason Kenney announced Wednesday that his government is relaxing restrictions on social gatherings in time for the holidays, the Star reported.
Albertans aged 18 and older from more than two households can now gather in groups of 10, lifting the previous limit that capped gatherings at two households. The total number of people allowed at indoor gatherings remains 10.
As well, unvaccinated Albertans will now be allowed to join indoor social gatherings where they had previously been barred.
Kenney suggested that members of the public are now less inclined to follow health guidelines after 20 months of restrictions.
At the same press conference, however, Alberta's Chief Medical Officer of Health Dr. Deena Hinshaw warned of the dangers posed by Omicron: "With a much larger number of people being infected much more quickly, the overall impact on ICUs is still rising in other parts of the world where Omicron is spreading fast."
In addition to relaxing restrictions on gatherings, the Alberta government will start providing free rapid testing kits to anyone who needs them.
Read the Star's full story here.
From AlbertaPolitics: Commentator David Climenhaga wrote Wednesday: "With unvaccinated Albertans now welcome at family gatherings, this could turn out to be a repeat of the Best Summer Ever."
As explained by Jeremy Appel for The Maple back in October, the Alberta government's disastrous "Open For Summer" policy (which UCP operatives dubbed the "Best Summer Ever") resulted in hundreds of deaths and pushed the province's health system towards total collapse.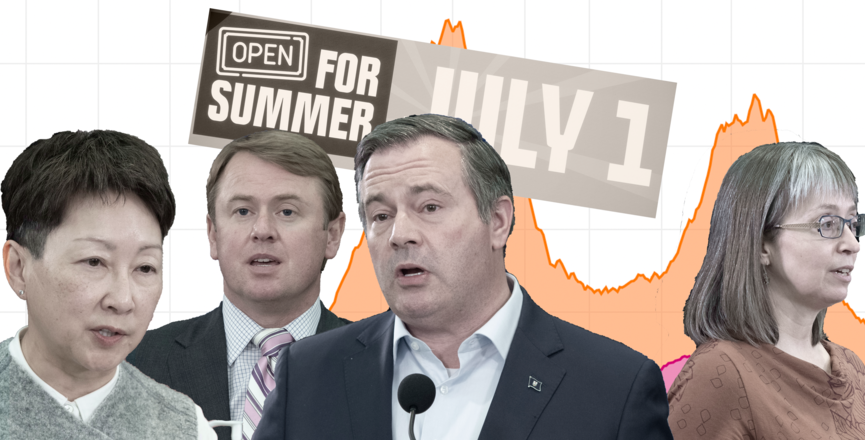 Climenhaga continued: "Dropping restrictions on unvaccinated Albertans will please … Mr. Kenney's United Conservative Party base, which is rife with COVID skeptics and anti-vaxxers. It should worry the heck about anyone paying attention to the potential impact of the highly infectious Omicron variant."
Back in September, The Maple spoke to analysts on the ground in Alberta who explained that Kenney's reluctance to introduce public health restrictions stems from the fact that his party relies on support from far-right libertarians who generally oppose such restrictions.
Lorian Hardcastle, a law professor specializing in healthcare governance at the University of Calgary, explained: "Members of (Kenney's) own caucus repeatedly speak out against health restrictions. The United Conservative Party was meant to be this big tent conservative party, and some of those people that are under that tent don't have interests that are aligned."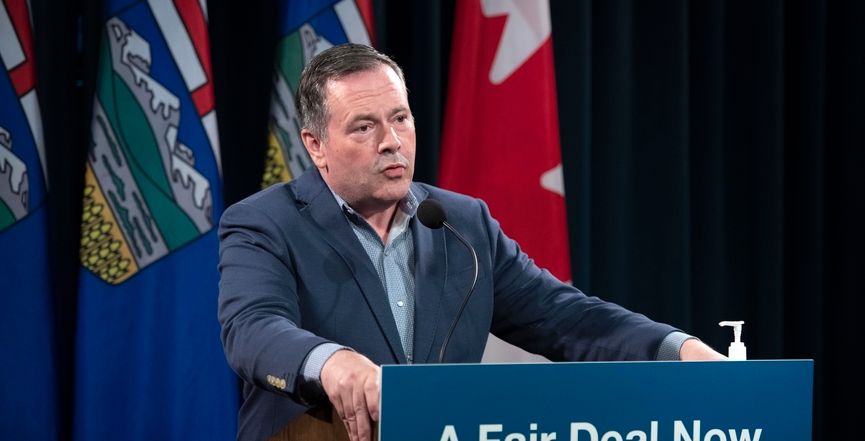 Regarding Kenney's pledge to disburse free rapid testing kits, Climenhaga noted that the Alberta government said it currently only has 500,000 on hand, and that they will be distributed on a first come, first served basis.
Read Climenhaga's full analysis here.
This post is for paying subscribers only