Omicron Surge Renews Calls To Strengthen Canada's Public Health System
"Our public health care system receives a lower proportion of health spending compared to many other high-income nations."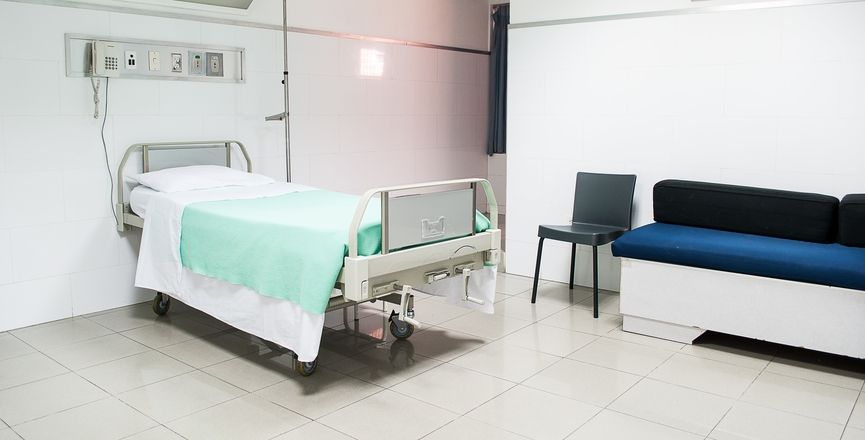 In today's newsletter: The Omicron surge is renewing calls to fix cracks in Canada's disjointed public health system; The B.C. NDP is grappling with internal pressure over its handling of the Wet'suwet'en crisis; 75 per cent of First Nations in Manitoba are currently dealing with active COVID cases; and Quebec Premier Francois Legault plans to impose a tax on those who refuse to get vaccinated.
Experts and critics are calling on Prime Minister Justin Trudeau and premiers to strengthen Canada's public health system amid a surge in Omicron cases that is threatening to overwhelm hospitals across the country.
On Tuesday, Ontario reported that 80 people were admitted to ICUs due to COVID on Monday, a new single-day record that brings the total number of patients in ICUs to 477.
Dr. Tasleem Nimjee, the physician lead for the COVID-19 emergency response at Humber River Hospital in Toronto, told CTV News that the sheer volume of COVID-related hospital admissions could reduce the already-strained capacity for many hospitals to provide general care.
Amid the Omicron wave, provincial and territorial leaders are calling for an increase in the federal share of public health funding from 22 per cent to 35 per cent, but Trudeau has repeatedly said negotiations to adjust health transfers will only happen after the pandemic.
However, healthcare experts say those discussions should happen now, and that steps towards strengthening Canada's long-underfunded public health system are also urgently needed.
Dr. Melanie Bechard, chair of Canadian Doctors for Medicare, told The Maple that in order to address gaps in the public health system, "we need to consider proven strategies like centralized referral lists and multi-disciplinary team-based care."
"We also need to examine how we fund health care," Bechard continued. "Our public health care system receives a lower proportion of health spending compared to many other high-income nations."
Dr. Alan Drummond, with the Canadian Association of Emergency Physicians, said in an interview with CTV News Tuesday that the Omicron surge has exposed the detrimental effects of decades of underfunding in the public health system.
"Every flaw in the system is now being exposed for what it is," said Drummond. "We all put great value in our health care system, but more importantly we all place great value in the concept of immediate and equitable access to emergency care."
In her 2021 annual report, federal Chief Officer of Public Health Dr. Theresa Tam wrote: "There is a lack of a coherent public health system in Canada … Indeed, our publicly funded health care system is composed of a series of disjointed parts, separated by jurisdiction divides and plagued by 'boom and bust' cycles of public health spending where resources are scaled back."
As reported by The Maple back in September, critics have long noted that problems inside Canada's public health system have been worsened by spending cuts and moves towards privatization – particularly by Conservative governments.
The right-wing National Post newspaper recently published an editorial advocating for further privatizion in the public health system as a way to solve its shortfalls, even during the pandemic.
However, Bechard told The Maple that further privatization and outsourcing will not solve the health system's current challenges. "We have a limited number of health care providers in Canada," she explained. "If they're asked to work in private clinics, we'll have fewer health care providers available to care for patients seeking care in our public system."
"Creating a parallel private system in other countries has actually been associated with longer wait times for the majority of patients," Bechard continued. "There's also a mountain of evidence that suggests multi-payer systems are less efficient with larger administrative costs."
"We need to ensure that access to health care in Canada is based on need, rather than the ability to pay. Creating redundant and wasteful health care options for the rich solves nothing," she added.
Dr. Amit Arya, a palliative care physician based in Toronto, echoed Bechard's concerns.
"The COVID-19 pandemic has revealed how wide the cracks really are in our publicly funded health care system," Arya told The Maple. "I don't understand how private for-profit health care would make the system better; in fact, there is a significant body of evidence which shows that private for-profit health care can actually harm the public system."
"Now is the time to invest more resources and funding into our public healthcare system, not less," he added.
Responding to the NP's editorial on Sunday, RankAndFile.ca tweeted: "Canadian elites have long fought public healthcare at every turn and by any means possible. Now they're hellbent on ensuring public healthcare is decimated by the pandemic."
This post is for paying subscribers only