Conservative Party Leader Erin O'Toole has been repeatedly asked this election about whether a federal government led by him would further privatize parts of Canada's public healthcare system.
Last month, the Liberal Party said the Tory leader would try to pave the way for a two-tier health system, in which those with higher incomes are able to pay out of pocket for better quality health services with faster access, and those on lower incomes are left with only basic coverage provided through the public system.
As CTV reported in August, Liberal candidate Chrystia Freeland posted a video on Twitter edited to focus on O'Toole's support of privatized health care. However, that video was flagged by Twitter as "manipulated media," as it omitted O'Toole expressing support for Canada's public health system. Nonetheless, the Liberals stood by their comments, noting O'Toole's explicit support for privatized healthcare within the existing system.
Responding to the attacks from the Liberals, the CBC reported, O'Toole reiterated his support for the current health system, but said he wants to see more "innovation" from for-profit companies to improve health service outcomes — such as wait times.
O'Toole also said he would not stop provinces from working with the private sector in health care, because, in his view, "it gives Canadians more choice. The more choices Canadians have in health care, the better."
During the recent leaders' debates, O'Toole was asked whether he supports Canadians being able to pay out of pocket for private health services. The Tory leader's response again focused on provincial jurisdiction and "the decisions made by the provinces."
Asked directly if he supports "more private healthcare," O'Toole dodged the question and responded: "I support our universal public system."
O'Toole has also repeatedly sought to defend his party's positions on healthcare by stating that the Conservative platform commits $60-billion in boosted funding to the Canada Health Transfer — money provided by the feds to the provinces for healthcare — over the next decade.
However, the Parliamentary Budget Officer found last week that the Conservatives' proposed increase would only amount to $3.6 billion in new spending over the next five years.
O'Toole's defence of increasing the involvement of for-profit providers in the public health system relies on similar talking points made by provincial Conservative politicians in Alberta and Ontario in recent years.
Here's what you need to know about the recent track records of Conservative governments who pledged support for public healthcare before getting elected.
Alberta
Similar to O'Toole, United Conservative Party leader Jason Kenney pledged his support for public healthcare during the 2019 Alberta election campaign. Before the UCP leader swept to victory in that election, he signed a placard reading:
"I, Jason Kenney, Promise if elected, that A United Conservative Government will: Maintain or increase health spending; Maintain a universally accessible, publicly funded health care system."
In the view of The Sprawl's Taylor Lambert, Kenney's pledge amounted to a stunt "designed to be as subtle as a billboard, easily read at a distance: a UCP government would not go after Albertans' health care, full stop."
However, Lambert noted in the October 2020 article, "The UCP's stated approach is to minimize the public aspect of health care, maintaining coverage as the (Canada Health) Act requires, but maximizing the privatization of delivery and services."
In fact, the UCP approved a policy during its 2020 AGM stating that it supports "privately funded and privately managed health-care system," stressing that patients "will have a choice" between a private and public service — an open endorsement of two-tier healthcare.
That policy was approved just days after UCP Health Minister Tyler Shandro announced plans to lay off 11,000 Alberta Health Services employees, mostly through outsourcing to the private sector.
As reported by Global News at the time, the Health Sciences Association of Alberta said the layoffs were a move to privatize Alberta's public healthcare system during the pandemic.
"This government has decided to tear apart its best line of defence against the ongoing pandemic," said HSAA president Mike Parker. "Money isn't being saved; it's being transferred to private pockets instead of being used for patient care.
"Privatization costs more and could very easily result in poorer health outcomes during this pandemic and the next one," Parker added.
The UCP government has also been embroiled in a protracted conflict with Alberta's doctors after Shandro unilaterally scrapped the province's master agreement with the Alberta Medical Association on how doctors are paid. The move prompted resignations by some rural doctors.
Meanwhile, as reported by Progress Alberta in March last year, the UCP launched and endorsed "Babylon," a new "app-based healthcare service" offered by telecom giant Telus to provide remote medical consultations.
Progress Alberta's Jim Storrie wrote that the app "seems to get its advantage by cutting corners and taking advantage," adding "the Alberta Medical Association published a list of complaints (about the app)." Privacy concerns about the app have also been raised.
Also last year, the UCP government introduced Bill 30, which according to Lorian Hardcastle, an associate professor in the Faculty of Law and Cumming School of Medicine at the University of Calgary, and Ubaka Ogbogu, an associate professor in the Faculty of Law and Faculty of Pharmacy and Pharmaceutical Sciences at the University of Alberta, "opens up the health care system to increased privatization and deepens the rift between doctors and the province."
As explained by CBC, Bill 30 proposed allowing more private providers to operate in the province by cutting approval times for private surgical facilities, allowing the health ministry to contract directly with doctors (therefore bypassing the Alberta Medical Association) and allowing private companies to take over the administrative functions of doctors' clinics.
At the time, the United Nurses of Alberta warned: "UNA is concerned that the expansion of surgeries conducted by private corporations under the guise of shortening wait times will have the opposite effect and introduce a dangerous profit motive into the healthcare system leading to longer wait times."
Ontario
During Ontario's 2018 election campaign, a central promise of Progressive Conservative Party Leader and now Premier Doug Ford's healthcare platform was to tackle overcrowding in the province's hospitals.
However, Ford's 2019 budget committed spending on hospitals that did not keep pace with inflation, translating to real-dollar cuts in that sector.
The same budget also consolidated local health units, cutting their budgets by almost one-third in a move that Dr. Chris Mackie, the medical officer of health for the Middlesex-London Health Unit, said "will put real pressure on administrative costs but also front-line services."
Soon after the budget and barely eight months before the arrival of the COVID-19 pandemic, Gordon Guyatt wrote in the Toronto Star: "In keeping with the budget decision, hospital service cuts include the closure of surge beds designed to help with transient large increases in required care, such as a flu epidemic."
In January 2019, Ford promised in a letter to civil servants that his government was working to protect public healthcare, emphasizing — like O'Toole — "embracing change and innovation."
However, as Star columnist Bob Hepburn opined at the time: "a major multifaceted campaign is underway inside and outside the premier's office to develop a two-tier system of health care in Ontario, complete with specialized private clinics and the ability of some doctors to charge more than standard rates for medical procedures they perform outside of a public hospital or health centre."
Two months after Ford sent his letter to civil servants, his government tabled Bill 74. The Canadian Union of Public Employees said in a statement about that legislation: "Despite assurances from the PC government that they will not use new health restructuring legislation to privatize services, key sections of Bill 74 are designed to do just that."
CUPE noted the bill "explicitly removes reference to keeping hospitals and other health services public and not-for-profit."
United Auto Workers, meanwhile, warned that "In Bill 74 the Minister of Health has given herself and (a) Super Agency vast new powers to order and otherwise force the privatization of most of our healthcare services."
Concerns about the Ford government did not stop with the arrival of the COVID-19 pandemic. In September last year, the Ontario Health Coalition expressed "deep concern about the Ford government's privatization of health care services, the lack of a coherent plan for a (then) second-wave of COVID-19, and cuts and layoffs at public hospitals while the government shifts funding to private companies for COVID-19 related services."
OHC said private for-profit companies had been charging Ontarians "up to $400" for COVID-19 testing.
As well, in order to clear the province's pandemic-caused surgery backlog, PressProgress reported in August, the Ford government promised a $312 million plan to streamline procedures, boost capacity and expand private healthcare by supporting the licensing of "independent health facilities" — health sites that are overwhelmingly for-profit — for existing health services.
---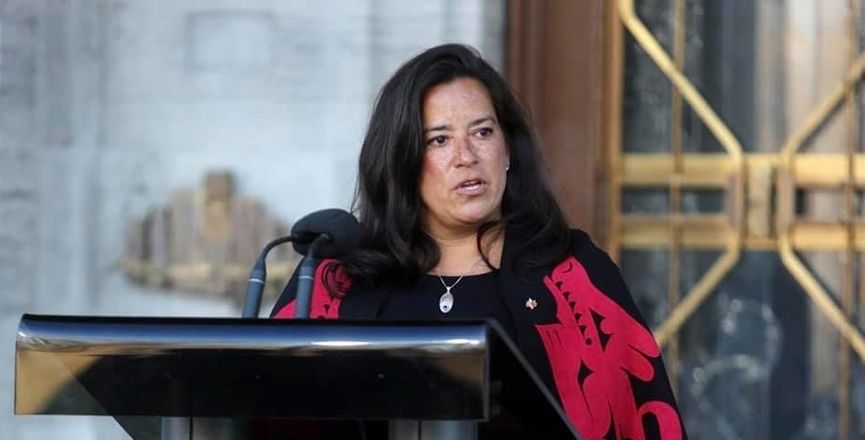 Weekend News
---
The Latest Polls
In its poll tracker, Canada Polling shows the Liberals and Conservatives are now virtually neck and neck with an average of between 30 and 35 per cent of popular support each, while the NDP's support appears to have plateaued at around 20 per cent.
Mainstreet Research has the Liberals at 33 per cent, the Conservatives at 29 per cent, the NDP at 18 per cent, the People's Party at eight per cent, the Bloc at seven per cent and the Greens at three per cent.
Nanos has the Liberals at 34 per cent, the Conservatives at 31 per cent, the NDP at 19 per cent, the Bloc at seven per cent, the People's Party at five per cent and the Greens at four per cent.
EKOS has the Conservatives at 33 per cent, the Liberals at 31 per cent, the NDP at 19 per cent, the People's Party at eight per cent, the Bloc at five per cent and the Greens at four per cent.
---
LISTEN: In this week's episode of Ricochet's Unpacking The News, Julie DuFort and Ludvic Moquin-Beaudry of election show Le Plancher des Vaches and pop culture feminist podcast Les Ficelles hosts Amelie Faubert and Solene Paré join André Goulet and Ricochet Media editor-in-chief Gabrielle Brassard-Lecours to break down last week's debates as the panel examines the state of the election race in Quebec.
---
WATCH: APTN News sat down with Niigaan Sinclair, professor and columnist at the Winnipeg Free Press, to discuss some of the takeaways from last week's English-language leaders' debate. Sinclair shared what he believes are some of the ballot box questions for Indigenous voters in this federal election. He said: "Erin O'Toole's best performance … was the segment on Indigneous issues, because he said the least, because those are the areas where that (Conservative) platform has the most amount of problems." He added: "The Conservative platform is a mess when it comes to Indigenous peoples."
---
The Maple Pod
Don't miss the latest episodes of The Maple's election podcast series. Subscribe now on Apple, Spotify, Google and SoundCloud.
---
Commentary
In The Star, Ali Kaazempur-Mofrad explains why affordable child care will help women re-enter the workforce and stimulate the economy. "Overall, the implementation of the subsidized child-care policy offers greater societal benefit than its cost, which optimizes efficiency and maximizes economic growth," Kaazempur-Mofrad writes.
For CBC, Graham Thomson writes that Alberta Premier Jason Kenney offered no answers last week amid the province's disastrous fourth wave of COVID-19.
For The Tyee, Fair Vote B.C. President Antony Hodgson assesses each of the federal parties' commitments — or lack thereof — to electoral reform, finding that "only the Green Party and the NDP have put forward positions and policy commitments that would be acceptable to democratic reform advocates."
Catch Up On Our Latest Newsletters
Get all the latest posts delivered straight to your inbox.
Processing your application
Please check your inbox and click the link to confirm your subscription.
There was an error sending the email