Last night, federal party leaders Justin Trudeau (Liberal), Erin O'Toole (Conservative), Jagmeet Singh (NDP), Yves-François Blanchet (Bloc) and Annamie Paul (Green) faced each other in the first and final English language leaders' debate for the election. You can watch the full debate here.
The Maple took a closer look at some of the key claims the leaders made in their bid to secure voters' support as we approach election day on September 20. Here's what we found.
Claim: O'Toole said he is a "pro-choice ally to the LGBTQ community," and that he is "driving the bus" rather than his party caucus on those issues.
What you need to know: As recently reported by The Maple, many observers continue to doubt O'Toole's level of commitment to supporting reproductive and LGBTQ rights. That's because even though O'Toole himself might support those positions, many members of his caucus do not.
For example, in April, Conservative MP Cathay Wagantall prepared a private members' bill aimed at restricting abortion access. The bill was condemned by reproductive rights groups as "an attack on women's rights."
While O'Toole himself voted against the bill, 81 Conservative MPs — two-thirds of the entire Tory caucus — voted in favour. Conservative MPs are allowed to vote freely on matters of "conscience" — including abortion — meaning they can vote against their own leader's wishes on such issues.
Claim: Trudeau said "we have not missed our targets" on climate-altering greenhouse gas emission reduction targets.
What you need to know: In fact, The Star noted last year, Canada has missed every climate change target it has set since 1992. From 2016 to 2019, Canada's greenhouse gas emissions increased by 3.3 per cent, according to a report published in June by earth scientist David Hughes. Canada had the highest increase of emissions among G7 countries since the Paris Agreement was signed in 2016.
Claim: O'Toole said his party's carbon-pricing plan would meet Canada's Paris Agreement commitment to cutting greenhouse gas emissions by 30 per cent below 2005 levels by 2030.
What you need to know: The Conservative Party plans to collect money from consumers every time they buy hydro-carbon based fuels and store those funds in a personal savings account that can be used to make green purchases at a later date. However, according to climate experts interviewed by Ricochet's Chen Zhou last month, O'Toole's proposal is "woefully out of touch with climate science today," and the plan — along with all the other major parties' climate plans — would fail to meet Paris Agreement targets.
Claim: Trudeau said it is "not true" that he's taking First Nations children to court.
What you need to know: This is false. As executive director of the First Nations Child and Family Caring Society of Canada executive director Cindy Blackstock tweeted during the debate: "I am stunned by Mr. Trudeau's statement that he is not fighting Indigenous children in court. In June, the federal government litigated against First Nations kids to deny them help under Jordan's Principle and to avoid paying compensation to victims of fed. Discrimination."
The case dates back to 2007, when Blackstock filed a human rights complaint against the federal government, alleging that Canada was discriminating against First Nations children by underfunding child and social services. Read the Toronto Star's reporting on the case here.
Claim: Blanchet said laws such as Quebec's Bill 21 — often referred to as a "religious symbols ban" — are not about "discrimination," but are "about Quebec." He said they are "legitimate laws" and that many people would share his views on this issue.
What you need to know: Bill 21 bans teachers, police officers and government officials from wearing religious symbols while at work. While the Quebec Superior Court upheld most of the law as on the basis of the Constitution's "notwithstanding clause" in April, Justice Marc-André Blanchard said the law makes those affected feel "ostracized and partially excluded from the Quebec public service." Prior to that decision, Muslim and Sikh teachers testified that the law disrupted their careers and made them targets of hate.
Claim: O'Toole said Canada must approach reconciliation with Indigenous peoples with the "best intentions."
What you need to know: Many observers have questioned O'Toole's level of commitment to reconciliation with Indigenous peoples. O'Toole sparked widespread outrage when PressProgress reported last year that the Conservative Party leader said Canada's genocidal residential school system was designed to "provide education." He later walked back the remarks.
O'Toole's commitment to reconciliation was called into question again when during the election campaign he said Canada "should be proud" to raise national flags on federal buildings that had been lowered to honour the First Nations children whose bodies were recently located in unmarked graves at the former grounds of residential schools.
Claim: Singh said he has been disturbed by recent scenes of "heavy-handed" policing against Indigenous land defenders.
What you need to know: The NDP government in British Columbia has command over the RCMP in the province. Last month, disturbing scenes criculated of police violently arresting land defenders protecting old-growth trees at Fairy Creek, sparking widespread condemnation, including from some federal NDP candidates.
While the federal NDP called for an independent federal investigation into the RCMP's conduct, Singh did not call on the B.C. NDP government to intervene. In a recent interview with The Maple, Green Party candidate Paul Manly said the issue is "squarely at the feet of the B.C. NDP, because the RCMP are contracted as a provincial police force."
As well, Manly said: "the NDP federally have been very loath to say anything that goes against what the provincial government is doing."
Claim: O'Toole said his childcare plan gives parents "as much flexibility as possible."
What you need to know: Childcare advocates say O'Toole's plan is a dud. The Conservatives plan to cancel the Liberal government's $30 billion child day-care program that promises to cut fees in half in the next year for an average of $10 per day within five years. In its place, O'Toole said a Conservative government would introduce a refundable tax credit for up to 75 per cent of child care costs for low-income families.
Last month, Child Care Now executive director Morna Ballantyne told The Maple that the Conservatives' plan amounts to a repeat of the failed cash transfers that were introduced by former prime minister Stephen Harper back in 2006.
Claim: Singh would not specify what exactly he considers to be "affordable" housing, alluding to the fact that many people currently spend more than 50 per cent of their income on rent.
What you need to know: Singh made a similar comment in an interview with The Maple last month when asked directly what he considers to be "affordable" housing. The definition is important, as the NDP promises to build 500,000 units of "affordable" housing over 10 years.
The NDP leader told The Maple: "What a lot of people right now are spending is half of their income on their homes, whether it's on mortgage or rent. That's certainly not affordable, and so a much smaller percentage of their income."
The Canadian Mortgage and Housing Corporation defines "affordable" as costing no more than one-third of a jurisdiction's median household income, which can work out to thousands of dollars per month, and be far more expensive than many working-class families can afford.
Claim: Trudeau said pharmacare "continues to be a priority" for his party.
What you need to know: Plans to fully establish a universal pharmacare system are not laid out in the Liberal Party's 2021 election platform, despite the Trudeau government promising to introduce a national pharmacare system back in 2019.
Responding to the Liberal platform's omission of plans to establish universal pharmacare, medical doctor and pharmacare advocate Danyaal Raza said: "For Canadians looking for meaningful progress on pharmacare, (the) Liberal Party platform announcement was a major disappointment."
"LPC commitments to universal pharmacare go back 24 years, to 1997," Raza added.
Claim: Paul said "I do not believe that Mr. Trudeau is a real feminist. A feminist doesn't continue to push strong women out of his party when they are just seeking to serve."
What you need to know: Paul's comments were in reference to when Jane Philpott, who served as the Liberal government's health and Indigenous services minister and president of the treasury board, and Jody Wilson-Raybould, who served as justice and veterans affairs minister, were booted from the Liberal caucus following the SNC-Lavalin scandal in 2019. Read more about that scandal here.
Editor's note, September 10, 2021: This newsletter has been updated to include Annamie Paul's comments about Justin Trudeau's lack of credibility as a "feminist."
---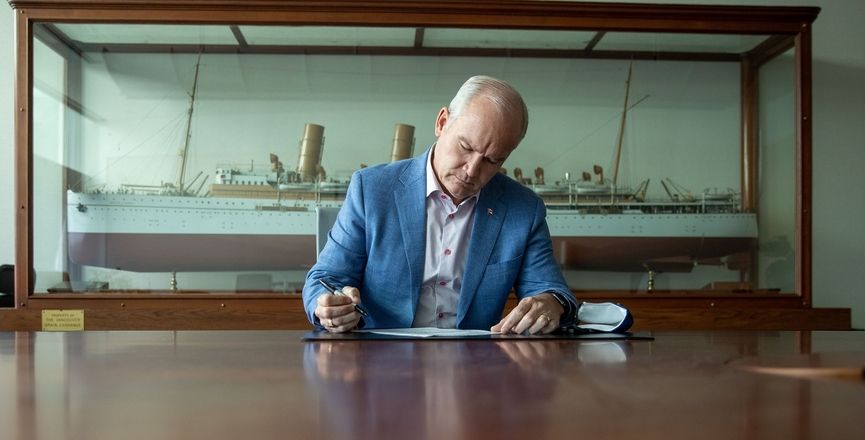 Election News
---
Other News
---
The Latest Polls
A note to readers: similar to yesterday's polls, keep in mind these data were gathered before last night's English-language leaders' debate, meaning the numbers could well change over the course of today and tomorrow.
---
LISTEN: On this week's episode of Left Turn Canada, hosts Christo Aivalis and Andy Borkowski discuss the current state of the election, noting the closing gap between the Conservatives and Liberals, as well as NDP Leader Jagmeet Singh's growing popularity, and what it means for the New Democrats' future electoral prospects.
---
WATCH: After the French leaders' debate on Wednesday night, both Liberal Party Leader Justin Trudeau and NDP Leader Jagmeet Singh dismissed questions from the right-wing Rebel Media group.
---
The Maple Pod
Don't miss the latest episodes of The Maple's election podcast series. Subscribe now on Apple, Spotify, Google and SoundCloud.
---
Commentary
---
Catch Up Our Latest Newsletters
Get all the latest posts delivered straight to your inbox.
Processing your application
Please check your inbox and click the link to confirm your subscription.
There was an error sending the email