Written by Alex Cosh
Doug Ford's Progressive Conservatives have secured a second majority government in Ontario in what is likely to be a record-low turnout election for the province.
Andrea Horwath, whose party will remain the official opposition, announced her resignation as leader of the NDP Thursday night. Steven Del Duca, who failed to win a seat in the legislature, also announced he would be stepping down as Liberal leader.
Sources cited by CityNews' Richard Southern Thursday night indicated that turnout could be as low as 45 per cent, in an election marked by what The Maple's Ontario election reporter Nora Loreto found were lacklustre and largely similar platforms from the NDP and Liberals, the two main opposition parties.
At the same time, Ford enjoyed mostly favourable campaign coverage from major media outlets, including a front cover puff piece in the traditionally Liberal-aligned Toronto Star.
PressProgress editor Luke LeBrun pointed out that a 45 per cent turnout would make this election the lowest turnout in Ontario in at least 45 years. Polling Canada estimated that the turnout could be even lower at 42 per cent, and that a 45 per cent turnout would still be a record low.
Ford's second mandate was declared within under an hour of polls closing. As of 12 a.m. eastern time, the PCs had secured or were leading in 83 seats, a gain of seven from 2018.
They were projected to win approximately 41 per cent of the popular vote at the time of writing, around the same vote-share as they secured in 2018, when voter turnout was much higher at 58 per cent.
This means that significantly fewer Ontarians voted for Ford's party this election than in 2018.
The NDP are leading or projected to win 31 seats at the time of writing, a loss of nine from 2018. In her resignation speech, Horwath said it was time for her to "pass the torch" after being at the helm of the party since 2009.
NDP deputy leader Sara Singh lost her seat to the PCs in Brampton Centre.
The Liberals are projected to win or are leading in just eight seats, despite securing a near-equal share of the popular vote as the NDP, at 23 per cent.
Steven Del Duca lost in his home riding of Vaughn-Woodbridge, and announced that he had informed his party's president of his intention to step down shortly thereafter.
The Liberals' low seat count means they will not obtain official party status in the provincial legislature.
Green Party Leader Mike Schreiner held onto his seat in Guelph, the only one secured by his party. The Greens won approximately six per cent of the popular vote, up by just over one per cent from 2018.
Here's what some progressive political commentators had to say on election night.
Political scientist and columnist David Moscrop tweeted: "The parties looked at Ontario and refused to accept that the province couldn't get worse. And today, it's worse and it'll continue to get worse for years."
Jacobin staff writer Luke Savage tweeted that he expects the PCs to "pivot sharply to austerity."
Sam Hersh, an organizer with Horizon Ottawa, said that left-leaning NDP MPP Joel Harden, who was re-elected in Ottawa Centre, wasted no time "talking about continuing to build a movement in Ottawa and throughout the province. The time for organizing is now."
---
Canada Arms Exports to Israel and Saudi Arabia Rise as Federal NDP Critic Calls for Action
The federal government released its annual report on military exports for 2021 this week, showing that arms exports to Israel increased by 36 per cent, while Saudi Arabia was again the largest non-U.S. destination for Canadian-made military goods last year.
Overall arms exports increased from $1.96 billion in 2020 to $2.73 billion in 2021. The report notes that during the pandemic, extra resources were reallocated as "the processing of export and brokering permit applications has been deemed a priority service."
The report states:
"... the Government of Canada strives to ensure that, among other policy goals, such as supporting Canadian foreign and defence policies and legitimate trade, Canadian goods and technology are not used in a manner that is prejudicial to human rights, peace, security or stability."
However, Saudi Arabia, a notorious human-rights abuser, received the lion's share of Canada's non-U.S. military exports, purchasing a total of $1.7 billion in military goods from this country, a 33 per cent increase from 2020.
Exports to Saudi Arabia included various types of automatic firearms, explosives and ammunition, along with products in an export category that includes "chemical or biological toxic agents, riot control agents, radioactive materials, and related equipment, components and materials."
Saudi Arabia also received armoured equipment, training gear, and military software and technology.
In addition to suppressing the rights of its own citizens, including murdering a dissident journalist in 2018, Saudi Arabia has led a bombing campaign in Yemen in a conflict that since 2014 has killed an estimated 377,000 people, most of them children under the age of five.
The United Arab Emirates (U.A.E.), which participated in the Saudi-led bombing campaign until 2020, received $3 million in Canadian military exports last year. According to the Middle East Institute, the U.A.E. maintained influence on the ground despite its formal withdrawal from Yemen.
A report last year by Amnesty International and Project Ploughshares found "persuasive evidence" that Canadian-made weapons were being used in the conflict. A fragile, unilateral ceasefire was announced by the Saudi-led coalition in March.
The Israeli military, which in the past month has killed a Palestinian journalist and three children, received $26 million in Canadian military exports, including automatic weapons, explosives, ground vehicles, naval and aerial equipment, protective gear, and military technology and software.
In the past 18 months, Israel has also been accused by three human rights groups, including Amnesty International, of maintaining an apartheid regime, a crime against humanity under international law.
Canada's 2021 military export report notes:
"Under the Export and Import Permits Act, the Minister of Foreign Affairs is legally required to take into account the assessment criteria referred to in Article 7 of the ATT in deciding whether to issue or deny export and brokering permit applications for "arms, ammunition, implements or munitions of war.""
Specifically, the report continues, the Minister is obliged to consider whether military exports would "contribute to peace and security or undermine it; and could be used to commit or facilitate a serious violation of international humanitarian law, [or] a serious violation of international human rights law …"
Many of Canada's military exports are sold via existing permits.
The Amnesty International and Project Ploughshares report last August stated that Canada was violating international law by arming Saudi Arabia.
A report by the advocacy group Canadians for Justice and Peace in the Middle East last April warned of a "very serious risk that Canada's arms exports to Israel could be used to commit or facilitate violations of international human rights law, international humanitarian law, and other abuses."
This past week, NDP foreign affairs critic Heather McPherson wrote to Foreign Affairs Minister Melanie Joly in two separate letters urging her to suspend arms sales to both Saudi Arabia and Israel.
McPherson's letter regarding Saudi exports reads, in part:
"The United Nations Group of Eminent and International Regional Experts on Yemen has twice urged Canada to stop selling arms to Saudi Arabia … You said that Canada supports a political solution as the only way to end the conflict and humanitarian crisis. Minister, ending arms sales is a crucial part of this political solution."
McPherson's letter noted that while Joly had previously pledged to deny new export permits to human rights violators, arms sales to such countries can continue under existing permits. "You also have the responsibility to cancel existing permits where there is a risk of human rights violations."
In a separate letter, McPherson also urged Joly to end arms exports to Israel.
The NDP critic wrote that Canada should support calls from Palestine and Qatar-based broadcaster Al Jazeera for an independent and international investigation into Israel's killing of journalist Shireen Abu Akleh, denounce Israel's plan to expel more than 1,000 Palestinian villagers from land in the West Bank, respond to human rights reports about Israel's apartheid regime, and "end weapons sales to Israel and to immediately ban products from illegal settlements, as [Amnesty International's] report recommends."
The NDP called for the Trudeau government to end arms exports to both Israel and Saudi Arabia last year, and pledged in its 2021 election platform to "make sure that Canadian-made weapons are not fuelling conflict and human rights abuses abroad."
However, as previously reported by The Maple, the NDP's agreement to keep the Liberal government in power until 2025 was silent on arms exports to those countries, and on foreign policy in general.
---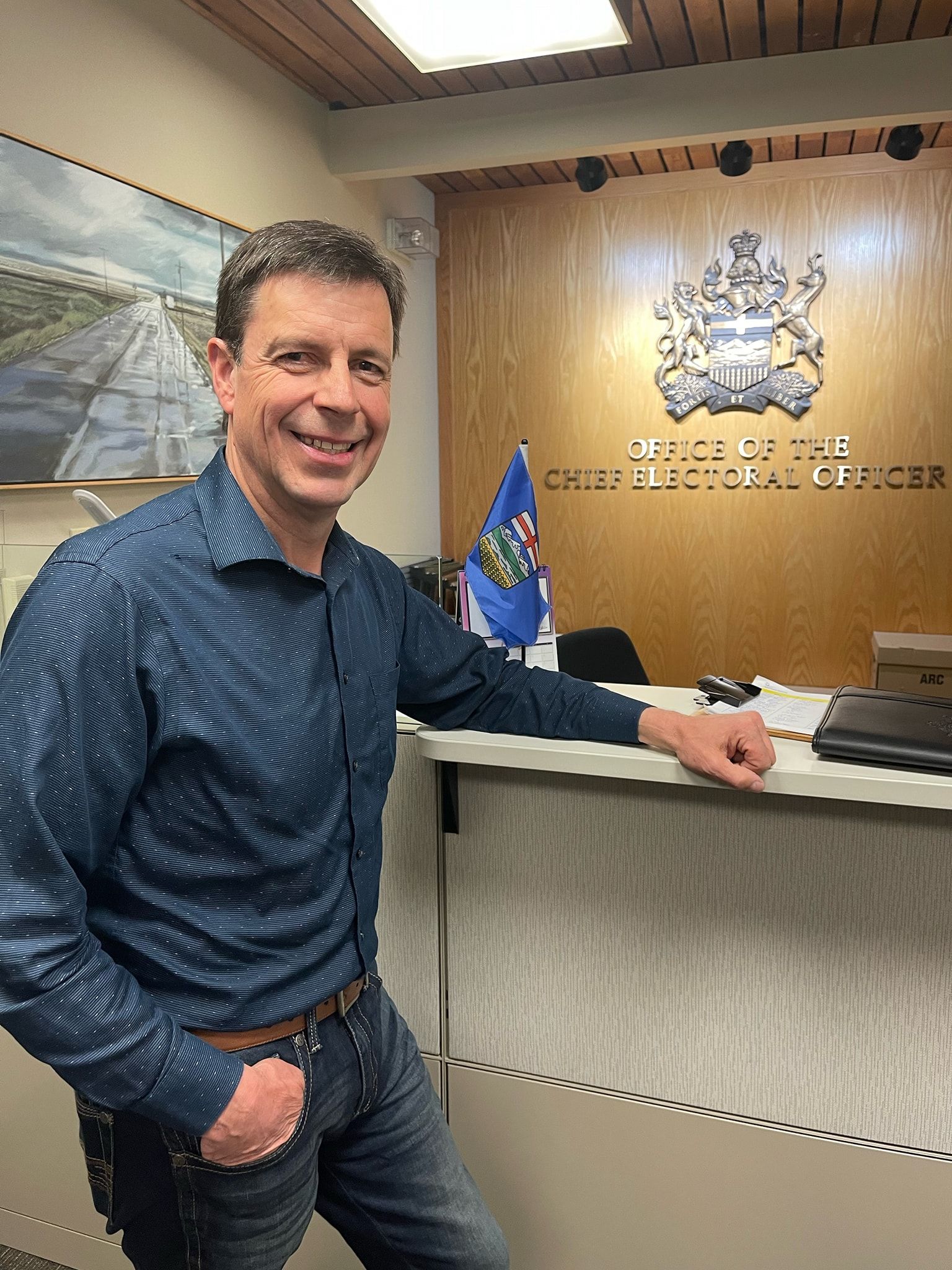 Other News
Independent Alberta MLA Todd Loewen, who was the first UCP backbencher to publicly call for Premier Jason Kenney to quit, has announced he is running to replace Kenney as UCP leader, The Canadian Press reports.
Montreal police may have used public health restrictions to racially profile youth of colour, Ricochet reports.
The federal government has reintroduced legislation to create a monthly benefit cheque for working-age Canadians with disabilities but Ottawa still can't say who will qualify, how much they'd get or when the cheques will start flowing, The Canadian Press reports.
---
North Untapped Podcast: In this week's episode of The Maple's North Untapped podcast, we spoke to Matthew DiMera, founder and publisher of The Resolve, a new journalistic project that is building a platform for Black, Indigenous and people of colour journalists to tell their own stories directly to BIPOC audiences — not filtered through a white lens.
Subscribe to North Untapped to hear the full episode on Apple,Spotify or Google.

---
Catch up on our latest content
Get all the latest posts delivered straight to your inbox.
Processing your application
Please check your inbox and click the link to confirm your subscription.
There was an error sending the email