From PressProgress: The property management company Avenue Living is looking to build up a tenant base of "essential workers" and "working-class folk" in Alberta and Saskatchewan because those provinces do not have rent controls, PressProgress reported Friday.
As an REIT, PressProgress explained, the company allows wealthy investors to buy into the trust and receive income from rents collected in the form of dividends and returns.
In a virtual investor presentation, Jason Jogia, chief investment officer for Avenue Living Real Estate Core Trust, said: "What we've done is we've focused our business and geared towards the essential workers, towards this working-class folk … they are what we consider the 'rent by necessity' group of Canadians."
Asked by an investor during the presentation why the company focuses its investments in the Prairie provinces, Jogia explained: "There are no rent controls in Alberta and Saskatchewan to the extent that they are in Ontario or the British Columbia markets."
Former Saskatchewan Party premier Brad Wall, PressProgress noted, joined Avenue Living as an advisor in 2019 before registering as a federal lobbyist for the company last year.
In a statement to PressProgress, Jogia argued that rent controls come with their "own set of challenges for residents."
Read PressProgress' full story here.
Cargill High River Bosses Prepare For Lockout, Hiring Scabs
From Rank And File: Maple contributor Jeremy Appel reported for Rank And File Saturday that management at Cargill's High River plant are preparing for a lockout and to bring in scabs after workers overwhelmingly rejected the company's latest contract offer.
Appel noted the Cargill plant was the site of the largest COVID-19 outbreak in North America in April 2020, with 950 workers — almost half its workforce — testing positive for the virus. Two workers and a family member died.
The company is currently being investigated by the RCMP for criminal negligence over one of the worker's deaths.
Cargill issued a lockout notice due to take effect on Dec. 6 if an agreement is not reached by that date, which is also the union's legal strike date. Cargill workers, who are represented by United Food and Commercial Workers local 401, voted to authorize strike action two weeks ago.
Workers are asking for a pay increase that they argue is commensurate with what they have endured over the past 20 months, and a $3,000-per employee COVID bonus. Cargill made $4.93 billion in profits this year, Appel noted.
Read Appel's full story for Rank And File here.
Wet'suwet'en Land Defender Calls For Oversight From Province, Feds
In Case You Missed It: On Friday, The Maple reported that a legal expert and a press freedom advocate questioned B.C. Public Safety Minister and Solicitor General Mike Farnworth's claim that he cannot weigh in on the arrests that recently took place on Wet'suwet'en territory, where Indigenous land defenders oppose the construction of the Coastal GasLink pipeline.
Following the initial publication of that story, The Maple spoke with Wet'suwet'en land defender Sleydo', who said: "It's absolutely worrisome and dangerous for the government not to be having oversight into Indigenous issues over land, and that there's particularly this rogue group of RCMP that are implementing and interpreting the law in whatever ways they see fit with no accountability whatsoever."
Sleydo' added: "This would never have gotten to this point if the government was doing their job and upholding their responsibility to Indigenous people. It is absolutely the fault of the Province and Canada that this issue has not been addressed."
Read The Maple's full updated story here.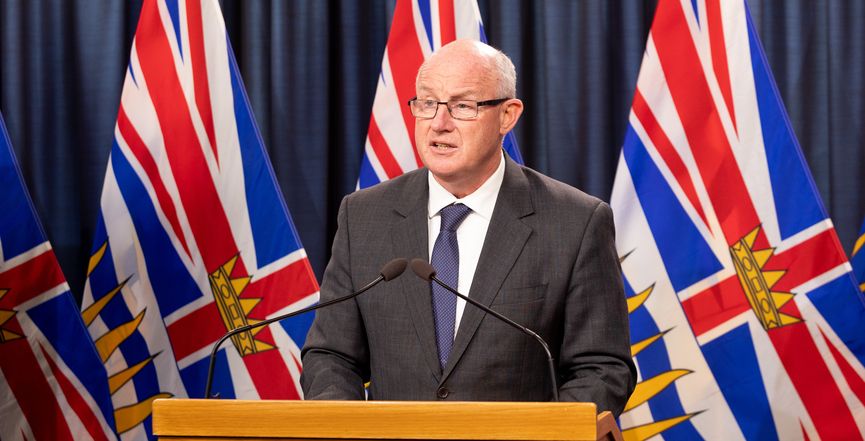 ---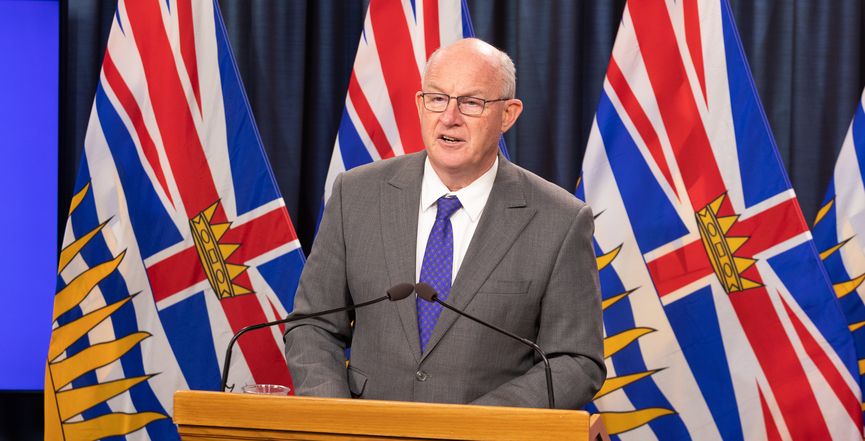 Other News
Minister Farnworth urged vigilance as B.C. faces more storm activity in the coming days, worsening the already dire flooding crisis — which has been driven by the effects of global warming — CBC reported Sunday.
Two cases of the new highly transmissible Omicron variant of COVID-19 were confirmed in Ottawa on Sunday, CTV News reported.
The federal government is expected to introduce legislation Monday banning so-called "conversion therapy" — an abusive and scientifically discredited practice that seeks to change an LGBTQ person's gender identity or sexual orientation — that will potentially close loopholes that emerged the last time such legislation was tabled, The Canadian Press reported Sunday.
---
WATCH: After the RCMP's most recent paramilitary invasion of unceded Wet'suwet'en territory drew international condemnation last week, an expert said it is time to "break up" the national police force in order to rein it in. Carleton University professor Jeffrey Monaghan told APTN's Nation to Nation Thursday that people should be "really sceptical" about the RCMP's ability to reform itself.
---
Commentary
In Canadian Dimension, Nick Gottlieb writes that the RCMP's recent invasion of Wet'suwet'en territory has rocked Canada's "liberal democratic" values to their core. However, Gottlieb argues, "Canada's human rights violations today — on Wet'suwet'en territory, against Black, Brown, and Indigenous people and migrants and refugees, and across the Global South at the hands of Canadian mining companies — are not a demonstration of the contradictions of liberalism. They are the latest entry in the ongoing, intertwined stories of racial capitalism and liberalism. They are a demonstration that white supremacy is a necessary precondition of the Eurocentric global order."
In The Tyee, Vincent Gogolek writes that recent changes to B.C.'s freedom of information law amount to a democratic backslide. "The major and often negative changes to the freedom of information and privacy law being brought about by Bill 22 is a major undermining of the public's right to access information from government," writes Gogolek. "Even if (Premier John) Horgan isn't in the ranks of the autocrats, he is certainly sounding a lot like someone who would dearly love to get rid of freedom of information — Tony Blair, the former U.K. Labour prime minister."
---
Catch Up Our Latest Newsletters
Get all the latest posts delivered straight to your inbox.
Processing your application
Please check your inbox and click the link to confirm your subscription.
There was an error sending the email