Critics Say 'Freedom' Convoy Distracts From Daily Injustices Faced By Truckers
"It is very, very alarming, when you have the eyes and ears of everybody, not only in Canada, but around the world, looking at what's happening in Ottawa and we are not talking about the real issues."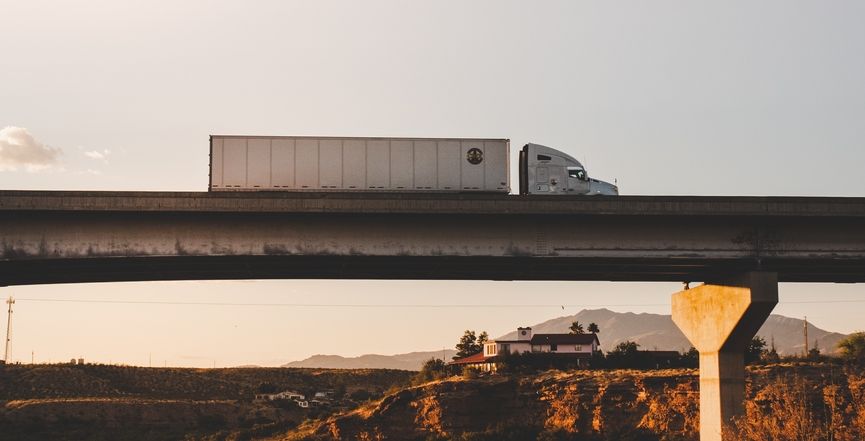 Critics are concerned that the spectacle surrounding the so-called "freedom" convoy that converged on Ottawa last weekend is distracting from more pressing concerns that truck drivers have been grappling with for years.
Although the convoy was ostensibly launched to protest COVID-19 vaccine requirements for cross-border essential workers, several of the leading far-right organizers behind the demonstration, none of whom are truckers, have called for all remaining public health restrictions and vaccine requirements to be lifted. The convoy has been widely condemned as some protesters displayed hate symbols, demanded food from a homeless shelter and disrespected national monuments.
Reports indicate that up to 90 per cent of truckers are fully vaccinated, and some in the industry have said only a very small minority of drivers support the convoy.
On Saturday, Arshdeep Singh Kang, a long-haul trucker, told the Globe and Mail: "I don't believe in the issues they are raising. I know there are some South Asian people who support this convoy, but I couldn't see any of my people in the videos of the convoy." Another driver, Dennis Levesque, told CTV News last week that the convoy was "an embarrassment for the industry."
In the lead up to the convoy last week, Navi Aujla, executive director of Labour Community Services of Peel, told the Toronto Star that many drivers are struggling with other concerns, like wage theft.
Aujla explained that truckers are being misclassified by employers as "independent contractors" but treated as employees. "What we're seeing is that workers are facing a lot of illegal deduction from their wages; they aren't getting access to vacation pay or overtime," she told the Star. "And workers have little recourse in terms of getting those wages back."
Back in December, a Star investigation revealed that a "billion dollar" scam referred to as "Driver Inc." has seen some companies misclassifying workers as "independent contractors," enabling them to cut costs by skirting basic labour protections, payroll taxes and other legal obligations.
According to the Star, the practice also makes it harder for workers to claim overtime, holiday pay and minimum wage or injury compensation. At the time of the Star's report, the federal Ministry of Labour had not issued a single fine against trucking companies for engaging in such practices.
Manan Gupta, publisher of Road Today, a trucking magazine for South Asian drivers, told The Maple that after this weekend he is concerned that the day-to-day issues faced by truckers have been sidelined even further.
"It is very, very alarming, I must say, when you have the eyes and ears of everybody, not only in Canada, but around the world, looking at what's happening in Ottawa [and] we are not talking about the real issues," said Gupta.
Gupta explained that issues like poor infrastructure, a lack of service stops in the north, labour shortages and safety issues have been pressing concerns for truckers throughout the country for the past 10 to 15 years.
The issue of wage theft, said Gupta, is more regionally concentrated, particularly in the Greater Toronto Area. Millennials, he explained, are not moving towards the trucking industry, which means many jobs are being filled by newcomers to Canada.
Most of those newcomers, Gupta continued, are international students who need to log enough work hours in the trucking industry to qualify for permanent residency applications. That, he explained, puts them in a vulnerable position with potentially exploitative employers.
"They come across many of these unprofessional fleets, which kind of abuse them financially and professionally because they are forced to work in unsafe conditions," said Gupta. In many cases, he added, there are inadequate training standards which are not properly audited or enforced by provincial governments.
In terms of wage theft, Gupta explained, "the employers start playing around with your wages [saying] that, 'okay, if you want to get your permanent residency, if you want to be part of my payroll, do this or we won't pay you this much,' or 'you are liable for your own repairs of the truck.'"
"Those newcomers, they don't have resources to file legal claims; it is a costly practice, it takes too much time," he added. "They have very limited recourse to get out of this."
Gupta explained that while these issues are not receiving enough national media attention, international students from South Asian communities are organizing to confront exploitative employers. Tactics include protesting outside the employers' homes.
"They are trying to make that entire neighbourhood aware that in this neighbourhood lives a wage thief who is not paying us," said Gupta.
Many of these actions have been recorded in viral TikTok videos, the Star reported in its investigation, and such public campaigns have resulted in some employers paying up. In other cases, however, workers have been hit with legal action by the employers.
Gupta said: "If we can handle these issues – infrastructure, immigration reform, safety and compliance rates, to have education, parking – I think truckers would be in a better place. They won't need such freedom convoys to raise their voice for an issue."
This post is for paying subscribers only