From The Maple: In his latest piece, Jeremy Appel put together a rogues' gallery of the politicians, staffers and public officials responsible for launching Alberta's deadly "Open for Summer" policy, which began in May and culminated in nearly all COVID-19 health restrictions being lifted in July.
As noted by Appel, the fourth wave of COVID-19 in Alberta has seen the most ICU admissions throughout the pandemic, hitting a high of 268 on Sept. 28, which forced hospitals to send patients elsewhere for treatment and delayed non-COVID related surgeries.
Since July 1, there have been more than 700 COVID deaths in Alberta.
While Premier Jason Kenney and former health minister Tyler Shandro have received heavy public criticism for their decision to lift health restrictions last summer, Appel explained that also responsible are public officials and political staffers who crafted and championed the policy, despite stark warnings from health professionals.
Those responsible for engineering and promoting the ill-fated policy include:
Chief Medical Officer of Health, Dr. Deena Hinshaw.
Alberta Health Services CEO, Dr. Verna Yiu.
United Conservative Party Director of Issues Management, Matt Wolf.
UCP Junior policy advisor, Ben Harper.
Read Appel's full story for The Maple here.
Further reading: The UCP government did eventually re-introduce some health restrictions and a vaccine passport system back in mid-September. But why did Kenney rush to lift the restrictions in the first place, despite warnings from health experts, and why did his government delay introducing a vaccine passport system? Last month, The Maple spoke to analysts on the ground in Alberta about Kenney's handling of the pandemic.
Lorian Hardcastle, a law professor specializing in healthcare governance at the University of Calgary, told The Maple: "Members of (Kenney's) own caucus repeatedly speak out against health restrictions. The United Conservative Party was meant to be this big tent conservative party, and some of those people that are under that tent don't have interests that are aligned."
Eric Strikwerda, a history professor at Athabasca University and political commentator, said: "I think that (Kenney) just doesn't actually care very much about COVID, or health care for that matter. What he cares about is oil and gas. He still has the notion that he's got his finger on the pulse of the real Alberta somehow, and, of course, he doesn't."
Read The Maple's full story from Sept. 17 here.
From CTV News: In a story published Sunday, CTV News reported that the Alberta Federation of Labour is calling on the UCP government to admit it made a mistake in proceeding with the Open for Summer policy.
AFL President Gil McGowan said Kenney has "lost the moral authority to govern," noting that his government's decisions have resulted in "thousands of Albertans sickened; hundreds of Albertans dead; and a health-care system that is still teetering on the brink of collapse."
McGowan called on the province to introduce 10 days of paid sick leave for workers, and to fund efforts to keep Albertans safe from airborne transmissions of COVID-19 in public spaces.
Read CTV's full story here.
Federal Document Shows Many Canadians Relied On Now-Cancelled Pandemic Benefit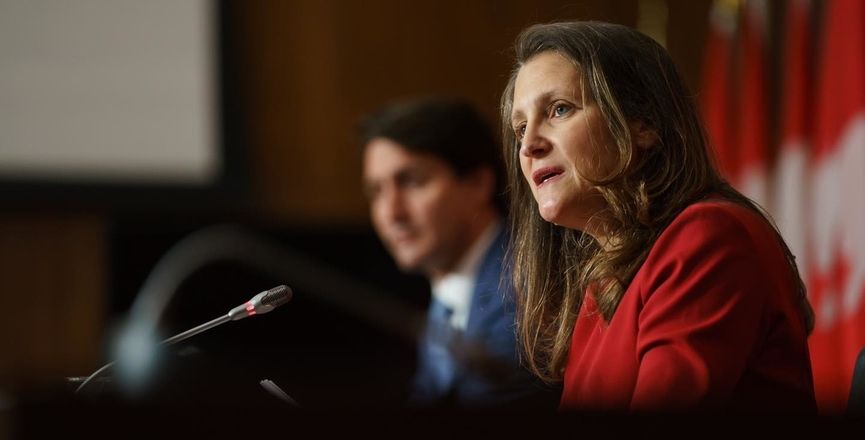 From The Canadian Press: An internal government briefing note obtained through a freedom of information request revealed that the majority of those who received the now-cancelled Canada Recovery Benefit (CRB) were continuous or repeated recipients of the benefit, CP reported Sunday.
The Employment and Social Development Canada document showed 75 per cent of the 1.8 million recipients of the benefit were continuous or repeat beneficiaries, according to CP.
Experts who reviewed the document said it highlighted the depth of need for the income-support program, CP reported.
Deena Ladd, executive director of the Workers Action Centre, recently tweeted: "Workers need the Canada Recovery Benefits to pay rent and not lose their housing. Many workers can only find part-time work & are not getting enough shifts to make ends meet. The pandemic is not over."
Last week, federal Finance Minister Chrystia Freeland announced that a new $300-per-week benefit targeted exclusively at workers who lose their jobs because of government-ordered lockdowns will replace the CRB, CP noted.
Read CP's full story here.
From Passage: In an opinion piece published in Passage last week, Taylor Scollon argues that the Liberal government's decision to cancel the CRB is "cruel and pointless."
Scollon writes: "The Liberals have offered basically no explanation or rationale for the decision, so it's worth asking why this is happening. It's not because the program was set to expire ... by default. The Liberals could have extended the CRB until November 20 without the need for new legislation or Parliamentary approval. It's not because of intense political pressure to sunset the benefit."
He continues: "Why, then, is the CRB ending? The only explanation left is that the Federal government is adhering to long discredited economic nostrums and the cruel, mindless logic of austerity: the fantasy that the only thing standing in the way of a high octane labour market is a measly payout every two weeks."
Read Scollon's full piece here.
---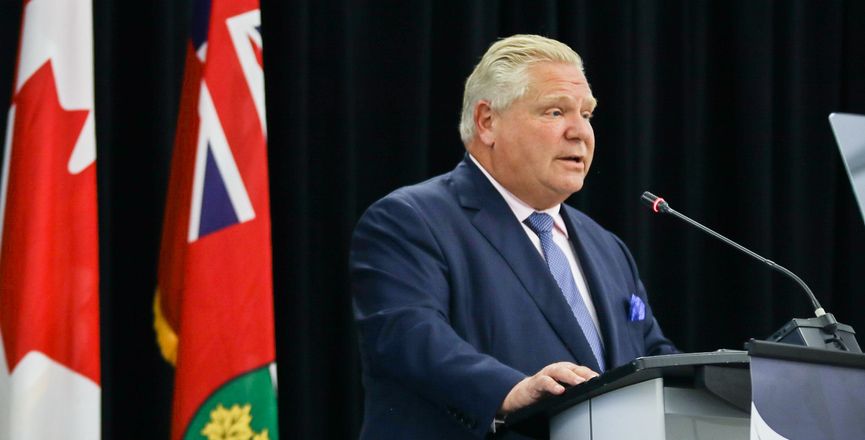 Other News
Health workers in Ontario are struggling against a Doug Ford government mandate that allows employers to deny personal support workers, custodians and other healthcare staff access to N95 medical masks, PressProgress reported Sunday.
Public Safety Minister Bill Blair announced the federal government has approved a request for pandemic aid — including military support — in Saskatchewan, which is battling a surge of COVID-19 cases that is overwhelming the province's health system, The Canadian Press reported Saturday.
The military has arrived in Iqaluit to assist with the ongoing water emergency after a municipal water tank was found to contain petroleum two weeks ago, The Canadian Press reported Sunday. The deployment is scheduled to last until Nov. 17, when it will be reassessed.
---
WATCH: Assembly of First Nations National Chief RoseAnne Archibald sat down with APTN's Nation to Nation host Brett Forester Sunday to explain her strategy to build grassroots support and make the AFN "relevant" again.
---
Commentary
In The Tyee, David Climenhaga notes that the final report of Steve Allan's inquiry into "anti-Alberta" energy campaigns, which cleared environmental groups of any wrongdoing last week, had less-than-favourable things to say about the UCP government's so-called energy war room, which was set up two years ago to target critics of Alberta's oil and gas industry. "This was certainly not the message Kenney promised the inquiry would send when he set it up in 2019, or that (Energy Minister Sonya) Savage pretended at her news conference it somehow had," Climenhaga writes, concluding: "After a feeble performance like this, the rest of the world has the right not to take (Alberta) very seriously."
In Canadian Dimension, Owen Schalk writes that Canadian mining operations in the Dominican Republic are a new form of colonialism causing environmental damage and social disruption. "As protests around Pueblo Viejo intensify, it is no wonder that the Canadian government remains silent, allowing Barrick (Gold) and the Dominican government to dominate the narrative," writes Schalk. "This is exactly how it acted during the crisis of the 1960s and the entrenchment of (mining subsidiary) Falcondo's power in the 1970s."
---
Catch Up Our Latest Newsletters
Get all the latest posts delivered straight to your inbox.
Processing your application
Please check your inbox and click the link to confirm your subscription.
There was an error sending the email