From APTN: British Columbia's Public Safety Minister and Solicitor General Mike Farnworth authorized the redeployment of additional RCMP officers on Wet'suwet'en territory ahead of the force's recent invasion, APTN reported Thursday.
The additional police resources were redeployed on Wet'suwet'en territory to dismantle blockades set up by land defenders who oppose the construction of the Coastal GasLink pipeline. As noted by APTN, the RCMP invasion happened at a time when the province was grappling with catastrophic flooding.
The decision to redeploy the police resources was made before the arrival of the extreme weather that caused the floods, Chief Supt. John Brewer told APTN, but Farnworth's office would not confirm what date the decision was made.
According to Brewer, Farnworth granted the RCMP's request to bolster forces on Wet'suwet'en land by declaring an emergency under Article 9.1 of the Provincial Police Service Agreement.
As noted by APTN, this is the third year in a row that Farnworth has granted such a request.
Grand Chief Stewart Phillip, president of the Union of British Columbia Indian Chiefs (UBCIC) called it "a very insidious, underhanded move on the part of the provincial government."
Phillip added: "We're deeply concerned with the current practice of the Horgan government to weaponize the use of injunctions to authorize these highly militaristic raids on Indigenous territory."
During the most recent RCMP raid, heavily armed officers used an axe and a chainsaw to break down the door of a tiny house before arresting land defenders and two journalists at gunpoint.
Read APTN's full story here.
From The Maple: In a statement sent to The Maple on Nov. 23, Farnworth said: "Police operate at arms length from government and the Solicitor General does not direct police operations. As this matter is before the courts we will not be making any further comment."
That claim was questioned by a legal expert, a press freedom advocate and a Wet'suwet'en land defender even before APTN confirmed Farnworth had authorized the most redeployment of RCMP resources.
David Milward, a law professor at the University of Victoria and member of the Beardy's and Okemasis First Nation, noted that Farnworth authorized the redeployment of RCMP resources last year.
Milward told The Maple: "If there actually was direction last year about a redeployment of the RCMP provided by Solicitor General Farnworth, with that I think it's entirely appropriate that Farnworth should field questions with respect to these matters."
Sleydo', one of the land defenders who was arrested during the recent RCMP raid, told The Maple:
"It's absolutely worrisome and dangerous for the government not to be having oversight into Indigenous issues over land, and that there's particularly this rogue group of RCMP that are implementing and interpreting the law in whatever ways they see fit with no accountability whatsoever."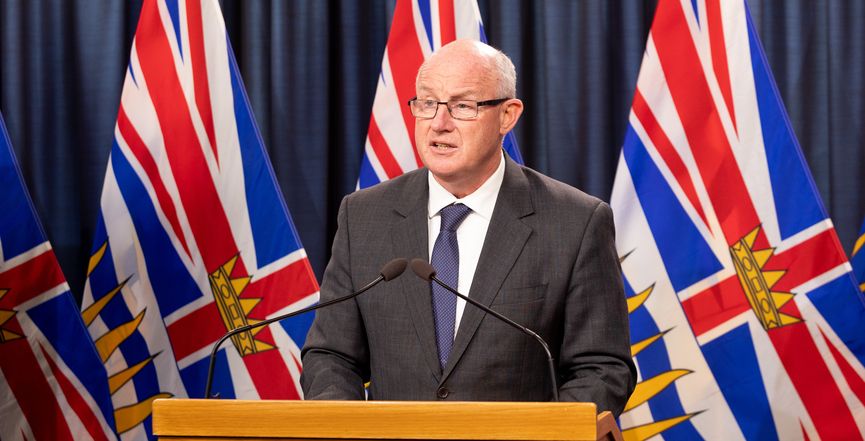 Union Declares 'Bittersweet' Victory At Cargill With Lockout And Strike Action Avoided
From CBC News: The United Food and Commercial Workers Local 401 union has declared a "bittersweet victory" at Cargill's meat-processing plant in High River, Alta., where 71 per cent of workers recently voted in favour of a new contract, therefore averting strike action and a lockout, CBC reported Saturday.
The plant was the site of a massive COVID-19 outbreak last year that resulted in more than 900 workers being infected and three deaths.
The union said the new contract includes procedures to ensure worker health and safety, benefits, and new rights for sick employees, according to CBC.
The contract also includes $4,200 in retroactive pay for many Cargill union members; signing, holiday and COVID-19 bonuses; and a $5 wage increase, CBC reported.
UFCW President Thomas Hesse wrote in a statement: "We also look forward to the citizens of Alberta joining with us in calling for reforms and restructuring in the meatpacking industry."
Read CBC's full story here.
---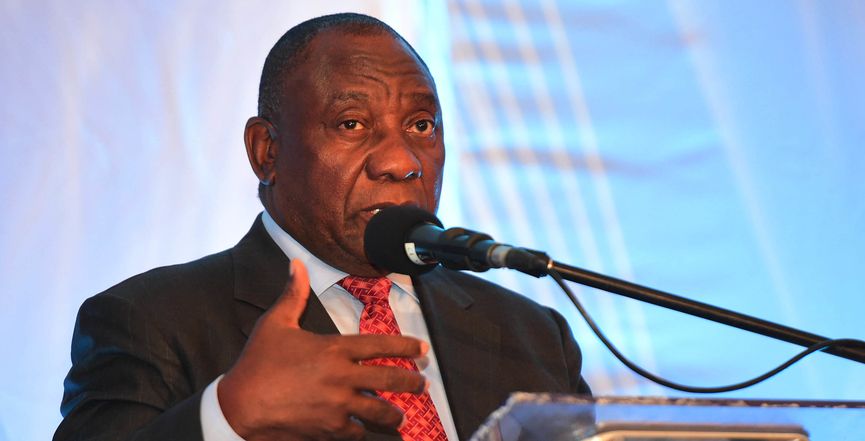 Other News
World leaders, including South African President Cyril Ramaphosa, are criticizing Canada's tight border restrictions imposed on citizens from 10 nations (mostly in southern Africa) as unscientific and unfair amid the global spread of the Omicron variant of COVID-19, CBC News reported Sunday.
A new Abacus poll shows Conservative leader Erin O'Toole's approval ratings have nose-dived to pre-election levels, Maclean's reported Friday. Canadians hold negative views of the Tory leader by a net margin of 22 per cent, the lowest of the major federal party leaders.
First Nations, Inuit and Métis delegates travelling to the Vatican this week to meet with Pope Francis on Dec. 20 will not be receiving an apology for the Catholic Church's role in operating residential schools in part because he plans to apologize when he next visits Canada, potentially next fall, Alberta Native News reported Friday.
---
Want to understand the impact of our public interest journalism? Read our 2021 Transparency Report to see our impact, how we spend supporter's donations and our plans for 2022.
---
WATCH: APTN's Nation to Nation digs deeper into the B.C. government's decision to authorize the redeployment of additional RCMP resources on Wet'suwet'en territory. Veronica Martisius, a B.C. Civil Liberties Association lawyer, said: "I have a hard time believing anything that the RCMP has to say because they've just been caught in so many lies."
---
Post Of The Day: On Twitter, the worker advocacy group Naujawan Support Network shared a video of protests outside of Chat Hut restaurant in Brampton, Ontario that took place on Saturday. The group said Sunday that the restaurant owes a former worker $18,426 for her labour.
---
Commentary
In Canadian Dimension, Owen Schalk explains why left-wing candidate Xiomara Castro's recent election as president of Honduras is a victory over imperialism. "After 12 years of right-wing rule by the strongly US-backed National Party, which retained power through a series of elections riddled with fraud (even the Washington-based OAS described the 2017 election of Juan Orlando Hernández as "characterized by irregularities and deficiencies, with very low technical quality and lacking integrity"), Castro's victory represents a new and hopeful chapter in the history of a country marred by imperialistic interference from the United States and its allies – namely Canada," Schalk writes.
---
Catch Up Our Latest Newsletters
Get all the latest posts delivered straight to your inbox.
Processing your application
Please check your inbox and click the link to confirm your subscription.
There was an error sending the email