A new report published by an environmental group indicates that the Trudeau government, which is kept in power with the support of the NDP, continued to provide billions of dollars in public subsidies to the fossil fuel sector this year.
"Canada continues to fuel climate disaster by providing billions to oil and gas companies - $15.6 billion and counting in 2022," said Julia Levin, national climate program manager for Environmental Defence Canada, which published the report.
"It's long past time for Canada to keep its promise to stop funding fossil fuels," Levin continued. "Eliminating public financing for fossil fuels will free up billions of dollars to support climate solutions - that's how Canada will thrive as the world moves beyond oil and gas."
Canada is not only continuing to subsidize oil and gas projects at home — it is also the largest single financier of fossil fuel projects internationally.
Canada made a commitment to phasing out what the government termed "inefficient" subsidies to the fossil fuel sector back in 2009, though there are plenty of loopholes that producers in this country regularly exploit. Most recently, at the COP26 conference held last year in Scotland, Canada was one of 40 nations and institutions to sign the "Glasgow Statement."
The "Glasgow Statement" was the first multilateral commitment to addressing public finance for oil and gas.
The signatories — including Canada, Germany, the United Kingdom and the United States — pledged to cease funding fossil fuel projects abroad and support clean energy projects instead.
Furthermore, the Liberal-NDP agreement signed back in March to keep the Trudeau government in power, reaffirmed the Liberal government's existing commitment to phasing out fossil fuel subsidies – but with no specifics attached.
Canada has so far failed to meet these commitments.
According to the Environmental Defence report, between 2018 and 2020 Canada provided roughly $13 billion per year on average to fossil fuel projects around the world, accounting for 38 per cent of the total for all 40 signatories of the "Glasgow Statement" over the same period.
This means Canada is the largest individual financier of fossil fuel projects among the 40 signatories of the "Glasgow Statement" and among the G20 nations.
"It should go without saying that in a climate crisis, we would have already stopped giving public money to the very companies most responsible," Green Party MP Mike Morrice told The Maple.
"Sadly, the federal government is doing the opposite, and it's made worse when we consider oil and gas companies are making record profits, and gouging Canadians at the pumps to boot," he continued. "Tens of billions of Canadians' dollars are being squandered instead of the governing party directing these funds to investments in a clean energy future."
Environmental Defence's research indicates that if countries followed through on their Glasgow commitments, as much as $38 billion per year could be shifted out of fossil fuels to clean energy. The environmental group argues this amount is more than twice as much as what the Glasgow signatories have already committed in terms of global clean energy financing.
The Maple sent several specific questions about the discrepancy between the government's stated goals and its continued subsidizing of the oil and gas sector to Environment and Climate Change Canada (ECCC). Most of those questions were unanswered.
In a statement, an ECCC spokesperson said:
"The Government of Canada is currently reviewing programming to ensure it aligns with the Government's commitment to phase out or rationalize fossil fuel subsidies by the end of 2023. In June 2016, Canada, the United States and Mexico, publicly committed to phase out inefficient fossil fuel subsidies by 2025 but only Canada subsequently accelerated the timeline for completion to 2023."
ECCC did not address Environmental Defence's findings, nor questions about the "Glasgow Statement." It stated that "…the 2009 G20 Leaders' statement specifies that fossil fuel subsidy reform will not apply to our support for clean energy, renewables, and technologies that dramatically reduce greenhouse gas emissions (emphasis theirs)."
Some of the subsidies tracked by Environmental Defence go towards the development of what industry and government call "clean" oil and gas, or assist in transferring producers to clean energy.
However, the overwhelming majority of the spending — $12 billion out of the $15.6 billion tracked by Environmental Defence so far this year — went towards the Trans Mountain Pipeline, whose funds are drawn from Export Development Canada's "Canada Account."
Another $3.4 billion in financial support to dozens of companies operating in the oil and gas sector — both in Canada and abroad—included up to $75 million in financing for Parex, a Canadian company involved in fracking operations in Colombia.
Export Development Canada also provided a $500 million loan for the construction of the Coastal GasLink Pipeline, which is being built to transport fracked gas in northern British Columbia. Despite opposition from Wet'suwet'en Nation hereditary chiefs and their allies, the pipeline was approved by the B.C. NDP government and has been protected by militarized RCMP officers.
Several attempts by The Maple to contact the federal NDP, which earlier this year agreed to keep the Trudeau government in power in exchange for a means-tested dental care program, were not returned.
Several NDP MPs have been vocally critical of the Trudeau government's environmental policies on social media, but refrained from answering questions about their party's continued support for a government whose environmental policies they say they disagree with.
Morrice, the Green Party MP, noted that the agreement between the Liberals and NDP explicitly committed to ending these subsidies — reaffirming a promise made by the Liberals in their 2021 election platform.
"What was the point in declaring a climate emergency over three years ago when the governing party continues giving billions of our money to the oil and gas industry?," said Morrice.
The $15.6 billion figure reported by Environmental Defence only accounts for the public financing that the organization can track through publicly available information. It does not include other federal subsidies, like tax credits or government grants to industries, nor any direct or indirect financial support from the provinces.
Marc Lee, a senior economist with the Canadian Centre for Policy Alternatives, told The Maple that the total amount of financial support to the oil and gas sector in Canada, when including provincial support, is considerably higher than Environmental Defence's figure.
"A lot of the subsidies are predicated on the industry making those investments in the first place, so the industry will move ahead on the basis of various financial incentives from federal and provincial governments, and then when they have to pay taxes or royalties, they get to make deductions," Lee explained.

Lee said that in most cases the issue of public subsidies to the oil and gas sector is more akin to a consumer taking advantage of a sale on a given product than the government directly cutting cheques to individual companies. He noted that it's also important to consider that Export Development Canada primarily provides financing — loans and loan guarantees — which need to be treated differently than expenditures or tax credits.
"Those are the important caveats, but the overall big picture issue is spot on," said Lee of Environmental Defence's findings. "At a time of climate change when we urgently need to reduce our greenhouse gas emissions, and drive emissions from fossil fuel production down to zero as quickly as possible, that the government would encourage more oil and gas exploration and development for export, is a huge contradiction and is limiting us from being able to achieve our climate targets."

Moreover, given fossil fuel companies' record profits and allegations of price-gouging at the gas pump, it is especially unclear to critics why the government is offering any kind of financial incentive to the oil and gas sector at this time.
"The public is pointing out that the oil and gas industry has excessive profits," said Tom L. Green, senior climate policy advisor at the David Suzuki Foundation.
Green noted that UN secretary general António Guterres recently called the oil and gas industry out over its soaring profits, and said these profits should be recaptured and used to support adaptation and transition.
"If public finance for fossil fuels were redirected towards renewable energy, energy efficiency, electrification, so that we could swap out fossil fuels for clean electricity, we would be making much more rapid progress," said Green.
Green noted that he is based in Vancouver, which has had an unusually long dry spell lasting from mid-July to this month. He said the temperatures this October are likely to set records.
"Trees outside are stressed, the forests are stressed, salmon are drying up in streams, and still we're encouraging the oil and gas industry to produce more using taxpayer money," said Green. "We're paying industry to make the earth uninhabitable and that's one of the things I find hardest … it wakes me up in the middle of the night."
"It's high time that the government gets on with the job of eliminating those subsidies."
Taylor C. Noakes is an independent journalist and public historian from Montreal.
---
Go deeper
Here are a few stories from our archive that expand on today's story
A study published by Environmental Defence finds that Canada's heavily subsidized carbon capture, utilization and storage (CCUS) projects are sequestering just 0.05 per cent of this country's greenhouse gas emissions.
Canada's major oil and gas companies are nowhere close to meeting Paris Agreement targets, according to a report published by Environmental Defence Canada and Oil Change International.
---
Top Maple story this week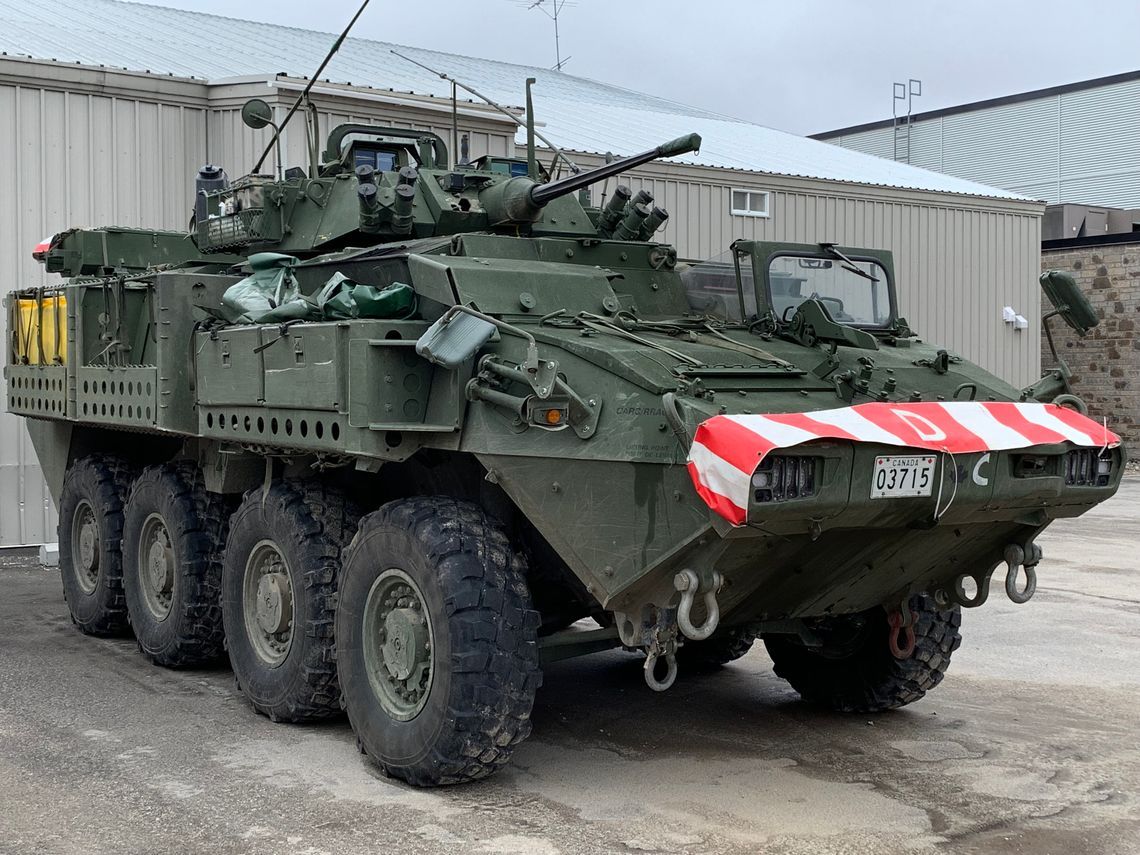 It's business as usual for Canadian military sales to Saudi Arabia, despite the theocratic kingdom's horrific human rights record and an apparent diplomatic spat with Canada.
---
Catch up on our latest stories
Get all the latest posts delivered straight to your inbox.
Processing your application
Please check your inbox and click the link to confirm your subscription.
There was an error sending the email