Written by Alex Cosh
Ontario Health Minister Sylvia Jones announced on Thursday her government's plan to increase the number of publicly covered surgeries provided at private clinics – amid an ongoing crisis in the province's health system – along with other measures that the government suggests will ease public health pressures.
On the latest episode of The Maple's North Untapped podcast, we spoke to Dr. Amit Arya – a palliative care physician and board member of Canadian Doctors for Medicare – about the announcement, as well as the Doug Ford government's broader plans to potentially further privatize Ontario's public health system.
We talked about how further privatization will impact health workers and patients, and what Dr. Arya and other public health advocates see as better solutions to the provincial health system's current crisis.
Download the full episode on Apple, Spotify or Google, and help us reach an even bigger audience by giving us a five-star rating on Apple podcasts!

---
NDP Calls for Response to Israel's Raids on Palestinian Human Rights Groups
NDP foreign affairs critic Heather McPherson is calling on the Liberal government to comment on a series of raids carried out by the Israeli military yesterday on seven Palestinian human rights groups.
Noting that the European Union and United Nations (UN) issued statements condemning the raids, McPherson wrote:
"I am deeply alarmed to hear of Israeli raids on Palestinian human rights groups. These civil society organizations do crucial work to bring to light human rights violations. The EU & UN have responded; where is Canada?"
As reported by Al Jazeera, the raids took place a few hours after a Palestinian man was shot dead following an Israeli raid on the occupied northern West Bank city of Nablus:
"Israeli forces broke into and shut down the offices of seven civil society and human rights organizations. Six of the organisations raided on Thursday had been outlawed by Israel as "terrorist" organisations in October 2021, and accused of ties to the Popular Front for the Liberation of Palestine (PFLP)."
The human rights civil society organizations branded as "terrorists" by Israel include Addameer Prisoner Support and Human Rights Association, Al-Haq rights group, the Union of Palestinian Women Committees (UPWC), the Union of Agricultural Work Committees (UAWC), the Bisan Center for Research and Development, and the Palestine chapter of the Geneva-based Defence for Children International.
Israel's labelling of those groups as "terrorist" entities last October sparked outrage and condemnation from human rights groups and the UN. In a joint statement, Amnesty International and Human Rights Watch said: "This appalling and unjust decision is an attack by the Israeli government on the international human rights movement."
Responding to news of the raids on Thursday, an EU spokesperson said: "The EU will continue to stand by international law and support civil society organizations." The UN, meanwhile, said the raids were "totally arbitrary," and called for the terrorism designations to be revoked: "Despite offers to do so, Israeli authorities have not presented to the United Nations any credible evidence to justify these declarations," the UN Human Rights Office said in a statement.
The group Canadians for Justice and Peace in the Middle East (CJPME) said Thursday it had written to Foreign Affairs Minister Melanie Joly urging immediate action.
"Israel's alarming and horrifying attacks on the six organizations amount to the attempted elimination of Palestinian civil society and must be condemned in the strongest terms possible," the letter said. CJPME is calling on the Trudeau government to impose sanctions on Israel and to offer diplomatic support for the affected Palestinian human rights groups.
"Canada's ongoing silence in the face of unfounded attacks on Palestinian civil society is contributing to Israel's sense of impunity and will only embolden further and more dangerous actions against human rights defenders," the letter added, also noting that one of the targeted groups, Al-Haq, is currently preparing evidence for the International Criminal Court's investigation into war crimes allegedly committed in the Occupied Palestinian Territories.
"Israel's latest raids are designed to obstruct and shut down this critical human rights work," CJPME said in its letter.
---
14.6 per cent
Data of the day from Nanos: 14.6 per cent of Canadians say healthcare is the top issue of national concern, making it the country's leading top-of-mind issue.
---
Instead Of Prepping For The Next Wave, Ontario Wasted Downtimes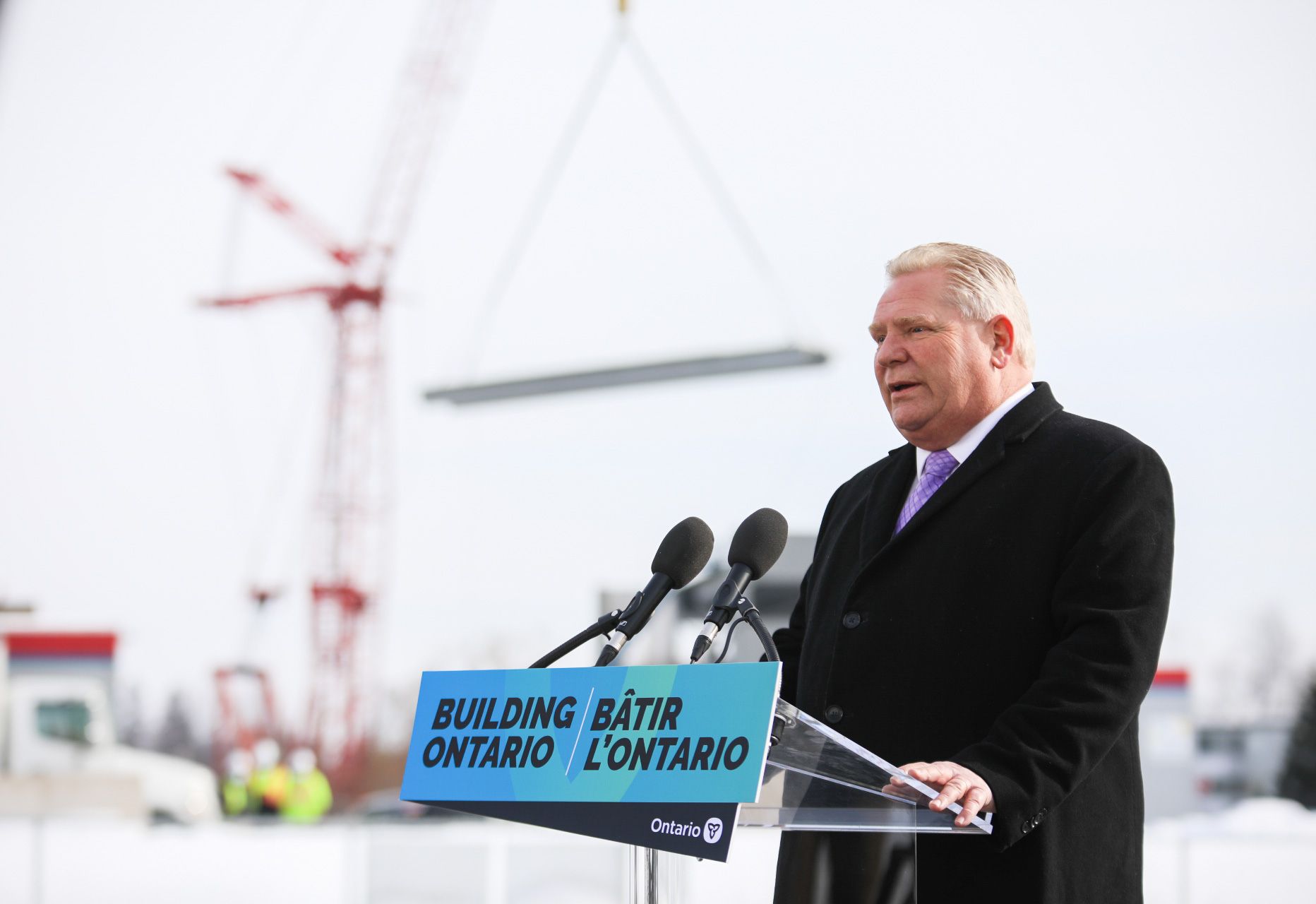 This article from February 2022 provides context or a deeper understanding of today's top story.
"Over the past few decades, the government has slowly eroded Canada's healthcare system. In the mid-'70s, there were about 6.9 hospital beds per 1,000 people in Canada. But as of 2019, due to the gutting of public services and austerity, that number dropped to just about 2.5 hospital beds per 1,000 people. As a result, the slightest bit of pressure can put hospitals throughout the country in crisis. And so, it's not a surprise the pandemic has been a disaster for Canada, including in Ontario. Huge peaks of infections, hospitalizations and death over the past couple of years have brought home how horrifyingly under-equipped the system has become."
Read the entire story from Passage
---
Other News
CBC News reports that about 5.8 million people in Canada experienced some form of food insecurity in 2021, according to a new study released on Wednesday by University of Toronto researchers.
Advocates say the City of Vancouver and B.C. government are bungling a human disaster they helped create in Vancouver's low-income East Hastings neighbourhood, The Tyee reports.
The man who in February negotiated on the City of Ottawa's behalf with organizers of the so-called Freedom Convoy says an agreement for truckers to leave the city's residential streets wasn't given enough time to play out before the federal government used its emergency powers, CBC News reports.
---
Catch up on our latest content
Get all the latest posts delivered straight to your inbox.
Processing your application
Please check your inbox and click the link to confirm your subscription.
There was an error sending the email